There's more to future batteries than lithium‑ion, says Gerry Woolf.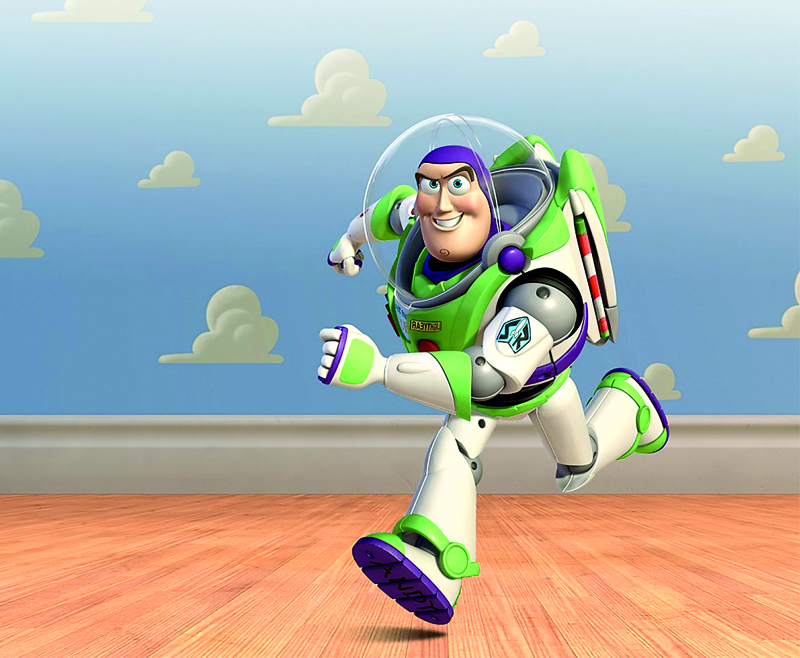 It's been interesting watching the outcomes of the patent wars between Apple and Samsung and the other players in the tablet and smart phone theatre of war. Much as this writer is a lifelong Apple fan, I'd say that some of the smart money should be placed on Samsung, if a small but highly significant battery conference is anything to go by.
I've been impressed by conference organiser Knowledge Foundation's ability to 'think different' from the mainstream on battery conferences and once again, Serge Penn came up with something other than the latest "hot cathode" compounds and marketing spiel.
Hyuk Chang of Samsung's Advanced Institute of Technology made me sit up and takes notes, with gusto. We all know mobile devices have gotten thinner over the years and the battery and device are almost one. Can we better this? Samsung believe they can.
If you can print the display screen and print the electronics, then why not print the battery at the same time to create the ultimate in thin portable devices?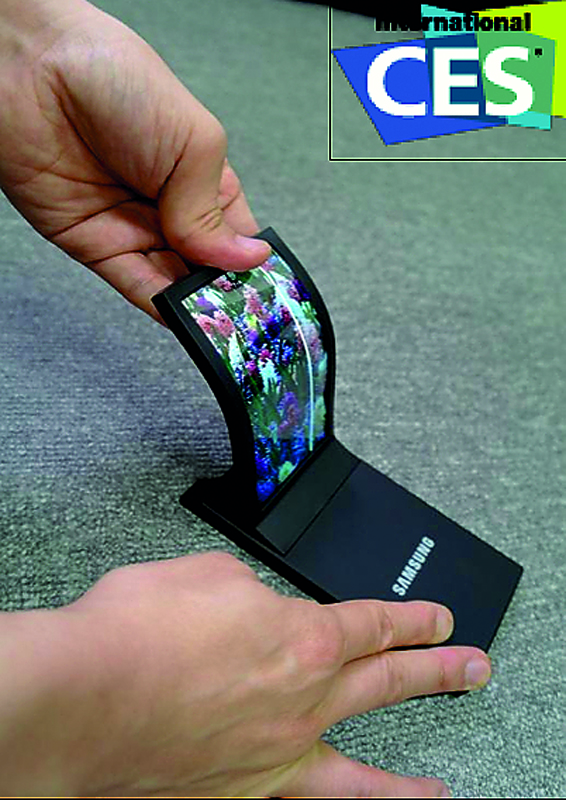 Samsung's flexible battery concept has already been shown at this year's Consumer Electronics Show in Las Vegas. The performance isn't much to write home about yet:
A 0.5mm thick battery with an area of 500cm2 delivers 2.4Wh over 120 cycles with 94 cycle capacity retention.
The key to the process has been the development of a screen printable ink with so called 'nano active materials'. The cathode (in the ink) is a nickel rich cobalt manganese compound with about 200mAh/g capacity. Everything else is in the ink too— binders, electrolyte— the lot. But this is just for now. How about a new nanostructured anode material with a capacity as high as 1200mA/G?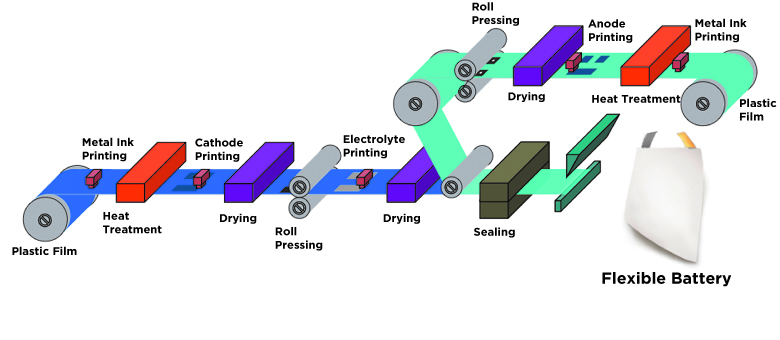 Samsung has already achieved this with a 'meso structured' metal oxide. They didn't give much detail but then again why should they? Apple may have style and excellent interfaces but Samsung is an across-the-board technology developer and power sources are the key to making ever thinner portable devices.
Can Samsung deliver a ten fold improvement on battery thinness? We'll see. If 'e‑paper' and other wild ideas have to be realised, that's the direction to go in.
It's not just in Korea where they're thinking 'even thinner lithium batteries'. A joint presentation from the French atomic energy commission (CEA) and Belgium Solvay showed the expertise is elsewhere too, though not integrated in a consumer devices company.
Printing is the key. But there's more than screen printing, which Samsung were suggesting. The Solvay presentation put forward coating or slot die technologies where substrates of between 100 and 150µm could be created, standard screen printing with layers between 20 and 150µm are possible and finally 'Gravure' or Flexography— an embossing technique, where layers down to just 10µm can be created.
The Thin Film Technology put forward by Solvay would use an NCA graphitic couple and Solvay's 'Solef' PVdf polymer which improves cell performance. The applications— too numerous to mention— wearable batteries, flexible batteries, batteries you can apply to roofs, walls etc. CEA has the pilot battery making line but the consumer electronics manufacturing market isn't in Europe.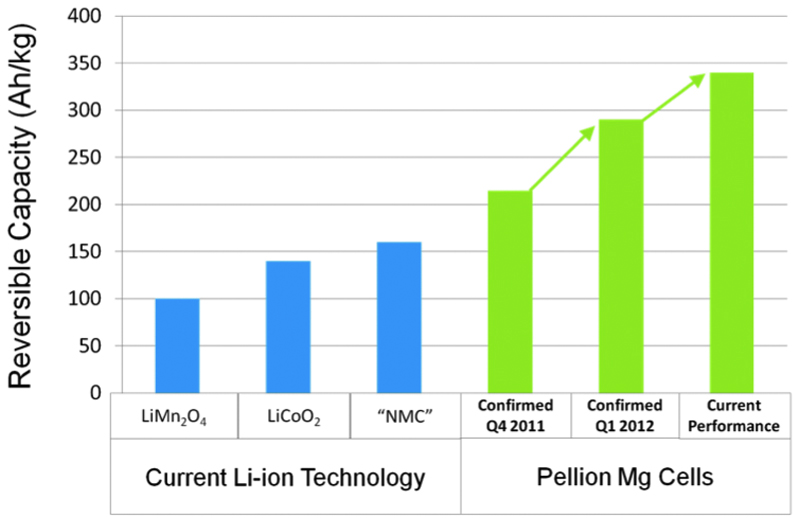 Europe's diminutive lithium‑ion manufacturing capacity compared to that of Asia doesn't mean that R&D on the continent is without innovation. Two of Germany's industry focused Fraunhofer institutes have examined lithium sulphur cells and Markus Hagen made the presentation.
The reasons this line of research is worth pursuing? Cost: Sulphur has a two decimal point cost advantage over what's going into current lithium-ion cells and a theoretical energy densitiy of nearly 1672mA/G. So you could (theoretically) get cells with an energy desnsity of 500Wh/kg. But… and there always is a but… the cell's voltage is low— and sulphur is an insulator.
Having said all that, Hagen's group has produced carbon nanotube cathodes with a very high content of sulphur (80%) with capacities of 1200mA/g. Using Silicon anodes, close on 80% of capacity was achievable.
True manufacturing costs of such cells? The numbers aren't available yet.
But not everyone is thinking lithium. What about Magnesium? With two electrons per atom and a metal anode, you've got a potential energy density of 3800Ah/l. Enter Pellion Technologies.
Why have we not heard of this before? You can construct the cells in just the same way as lithium-ion cells and according to David Eaglesham, the company's CEO, you have twice the performance of lithium-ion with increased safety and less than US$200/ KWhr.
But Pellion is really a start up and the presentation seemed aimed at potential VCs. The company is still in the process of screening for suitable cathodic materials—its evaluated more than 12 000 and claims several candidates with up to three times greater energy density compared to lithium-ion.
Eaglesham was persuasive: the company has demonstrated all of the physics. But battery companies fail for more reasons than chemistry. Funding and publicity are equally important.
And as advances in physics and chemistry seem to throw up all manner of new material ideas you can bet plenty of them will have implications for battery design. Until Knowledge Foundation's Boston meeting, the writer must confess that he had not heard of Nanotek Instruments— a division of Angstrom Materials, who, according to the company web site, is the world's largest producer of Nano Graphene Platelet (NGPs).
For Li-Ion battery applications, NGPs can serve as a conductive additive for both the anode and cathode. NPGs are also suited to act as a conductive support for Si nano particles, nano coatings or anode active materials providing a dramatically enhanced specific capacity, prolonged cycle life, fast charging rate, and high-current discharge capability.
Company founder Bor Zhang's presentation was more a citation listing of how important his discoveries and patents were than a concise descriptions of what NGPs can do. He holds 80 of the key patents on the technology and his paper on ultrahigh energy density supercapacitors was the most read paper in Nanoletters last year.
The company has created supercapacitors with power densities approaching 10 000 Wh/kg. Add graphene sheet to lithium cathodes and you're talking not only massive energy densities (500Wh/kg) but incredibly fast charge and discharge possibilities. And as always, reduced cost.
But there's more than science and technology operating in this sphere. Michael Silver of American Element, a global producer of industrial materials, gave a talk with a rather chilling title— 'How the coming shortage in critical metals will impact the supply chain of next generation batteries". No it wasn't solely about limitations in supply of rare earths. Although they came into it. Silver's first worrying premise was, 'basic research becomes geopolitical'— if a nation doesn't have access to a material or technology— it focuses research on finding means to avoid it.
At the same time, companies whose products are critically dependent on geographically limited materials move their manufacture to those regions. But Governments where products are invented stop supporting basic research in those materials. The long term upshot, according to Silver, would be a greater interest in domestic mining.
It's bugged this writer for years that electrochemists had never tapped into the wonderful process known as the Krebs cycle— the biological process whereby sugar is turned in energy. Turning sugar into water and carbon dioxide results in an electron transfer of 24 electrons. It actually yields a specific energy of 4.325Wh/kg.
Bor Yann Liaw of the University of Hawaii— a master of electrochemistry and biochemistry, provided a tour de force of some of the biochemistry I studied nearly forty years ago and linked it, rather beautifully, to work carried out by Sony and published in 2007 as a 'sugar utilising battery'. All done with enzymes though.
Can we do even better than that? Another Japanese team published, in 2009, a glucose/oxygen utilising biofuel cell which achieved a maximum power density of 124mW/cm2. It was enzyme mediated. Can we drop the biological components?Apparently we can. Yan Liaw described the glucose-air alkaline flow battery.
In the presence of a sugar and an electron transferring dye it's possible to generate electricity, but not a lot. A 3M solution of KOH, a 2M solution of glucose and 28mM of methyl Violgen, (the dye), a maximum power of 2.5mW/cm2 was generated.
As they say, it's early days. But this is your ultimate green battery, with very low cost feedstock (sugar) and it might be better use of sugar than adding any more of it to obesity creating foodstuffs.
All in all a stimulating two days: there's still loads to play for in the world of energy storage and thousands of possibilities. If Barry Lawson's piece (page 79) brings batteries down to earth with a bump, this was meant to inspire. I hope it did.