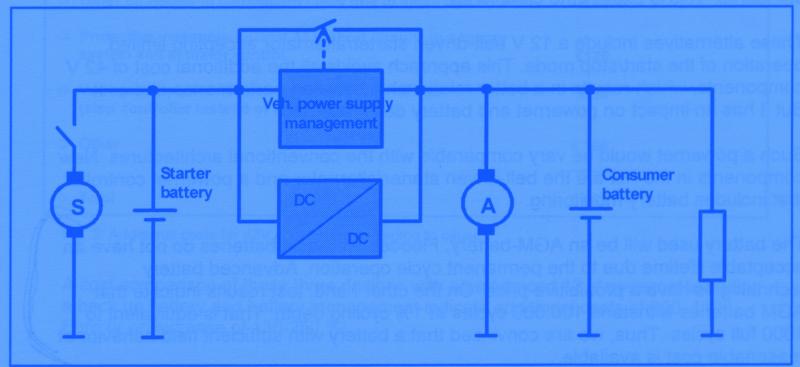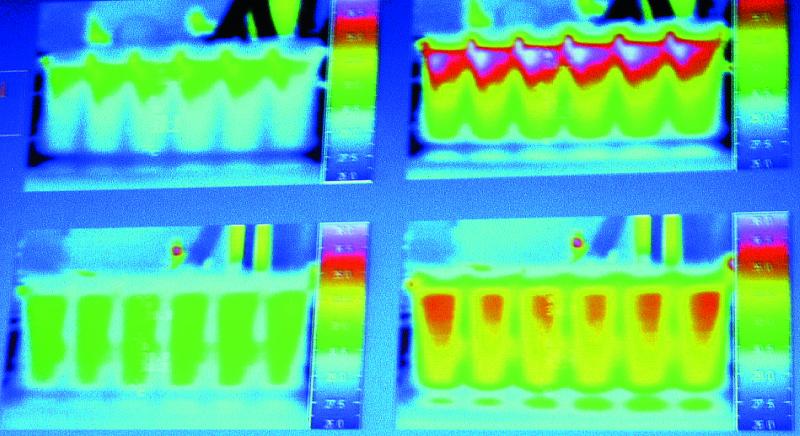 Like weapons of mass destruction, 42 volt technology is becoming difficult to find— Gerry Woolf asks why in a report from the Advanced Automotive Battery Conference held during June in Nice.
It's the height of an unusually hot English Summer as I look over my notes from Menachem Anderman's first conference foray into Europe—the Advanced Automotive Battery Conference in Nice.
In the big world of international diplomacy and the broadsheets, there's a little spat going on about where George Bush got some of his facts about the weapons of mass destruction. It turns out it was down to British intelligence.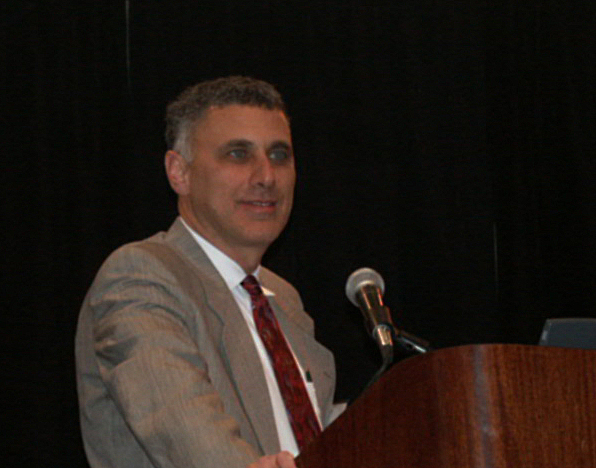 Spend a weekend in Brighton and you will realise there isn't too much intelligence here anyway. But there's a big parallel with our own world of batteries and the like: Don't believe everything you're told. More than a year ago, I was quite convinced that you really couldn't get any more than 1.2—1.5kW power out of your average car alternator. I sat in a seminar presented by Thomas Keim at Dr Anderman's last meeting on advanced automotive batteries.
Keim told me and a lot of others that alternators were pretty much at their zenith in 12 volt designs, with 1.2 kW and that's more or less it.
But blow me down, in the last few months and certainly at this meeting, we've got alternators happily churning out maybe two or three times this amount—and at 12 volts!
Now, I'm no expert on rotating electrical machines, but I have enough physics under my belt to work out that if you added more windings and maybe increased the field strength of the said machines' stators and perhaps opted to use wire of extremely low resistance, then add some cooling, then anything was possible? I'd seen some spectacular examples of powerful micro miniature motors in my time. But Keim had argued from the point of cost and we all know how important cost is in mass production.
In a stroke as it were, 42 volts is no longer the magic number it once was! But that's not the end of the story. It is not an excuse for battery manufacturers to pack up their things and go home. Neither is it an excuse for people to cut back on battery R&D.
It is however a moment to sit down and reflect upon what the auto industry is asking for from yourselves, the power source people.
Once again the key messages were:
• lead is far from dead
• the nickel metal hydride people don't give up
• fuel cells are going to be a really difficult thing to pull off. (read into that what you like)
What we didn't see was the very latest in high power lithium because that's going to be very important. I'll go more in depth on these later.
So where does this leave you? It's not going to be easy to work out because I am little worried that the auto industry is quite confused about what it wants to sell me, the punter.
Will I pay for an automobile whose fuel economy gains, through 'stop-start' and regenerative braking on 42 volts, don't really add up ? Especially when the same improvements can be achieved through the use of a diesel engine? Would I pay for a high performance hybrid electric with all the economy of a diesel and the 0-60 figures of say, an Subaru Imprezza?
And if American, I'd feel more confident (and less guilty) if my SUV did 40 mpg but I won't drive a diesel, so yes, I might just go for a hybrid. And what are governments going to do to, in terms of automobile policy?
Not only has 42 volts exited through the window but so has the idea that you can sell everyone in the world the same kind of car! The big globalisers like Ford and Daimler Chrysler have finally accepted that different regions buy different vehicles.
Only the Japanese it seems, have a real vision of where they would like to see hybrid electric cars go. To make omelettes you have to break eggs.
Come off it Woolf, what was actually said? Well just like the much bigger political picture we all have our eyes on, noone actually admitted they'd got it wrong!
The Anderman classification (SLIPA and all that stuff) has proved to be quite useful and since most things are evolutionary, a new class of vehicle has emerged—the 12 volt single or dual battery for 'stop- start' and possibly with regenerative braking. Something he hadn't mentioned a year ago.
Anderman's assessment bore out what the makers have done in terms of cancellations.
Forty-two volts is just too expensive for 'stop start' and powering ancillaries. Ford, Citroen, Daimler Chrysler and GM have either delayed or cancelled their offerings.
And the Japanese who went full tilt at 42 volt with the Toyota Crown are none too happy with the results. 'Stop-start' and full electric air conditioning on VRLA batteries is nothing short of abuse conditions. Come to that, there weren't too many sales either! And from the criticism thrown by Toyota's battery design man to the lead acid panel, there is one very unhappy customer for lead acid.
What's 'in' then ? Forty-two with launch assist, (i.e. just getting the vehicle moving on the M25 in England before your grind to a halt again.) And what's coming next? Don't get too excited. Yes, it's 12 volts and it's probably going to stay lead acid. And why? Cos it's cheap . Cheap Cheap Cheap! Got it? You'd better have!
I still find it incredible that you can fill a conference hall with guys who have engineering qualifications which make my modest little B.Sc. seem like nothing at all and yet it's taken them a long time to come to a fairly obvious conclusion.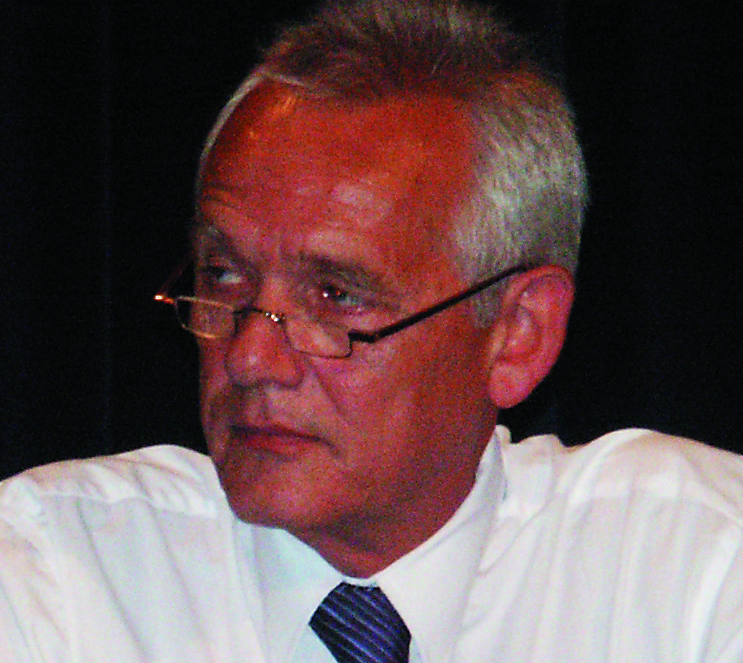 There's always someone who's prepared to say "I told you so.". That was none other than Dr Heinz-Georg Burghoff, one of the power sources whizz guys at Daimler Chrysler. His argument was, well, we just 'sexed up' the powernet issues . (I never saw Blair's press aide at these meetings? ) The worry about exhaust and pollution requirements was one thing and then there's the 'media' . Forty-two volts was clearly in the 'dodgy dossier.'.
Before very long. the whole automotive world was convinced 42V was just as Douglas Adams said, the answer to life, the universe and everything.
Like any good commercial engineer, Burghoff got his calculator out and did some sums. Oh dear, to go along the 42 volt route would cost at least 685 Euros. That's a lot of money and not much of it would be tangible to buyers like me.. The money's spent on protection devices, DC/DC convertors and the like.
If you go down the single power bus 42 volt route, all the electric motors go up in price. It's worse if you have a mixed power bus,—the costs rise further because of the need for protective circuits between the two voltages. Before you know where you are, that price has doubled! Oh and what about the battery?
Well, since you've blown the budget on electrical components you've not got much left! Ni-MH or lithium-ion? Forget it. It has to be a lead acid AGM battery. The cost increase is minor and it has to be a 12 volt system!
If you want to see the future, just look at the system diagrams of the Mercedes E class or the SL Roadster. They've worked out that it's necessary to shut off those little loads that drain the battery when you've parked at the airport for two weeks. And it's a good idea to have a back-up battery, just in case that main one fails. If I spent that much money on a car (which I probably never will) it's the least I'd expect.
The sensible, hard headed and practical information delivered by Burghoff was not followed in the string of US presentations which followed. Forty-two volts may be a 'Complete Horlicks' in the words of Jack Straw, the British Foreign Secretary, but noone was packing up and going home. The seats were too comfortable for one thing—far too comfortable for many people to walk up to microphones and challenge the gurus.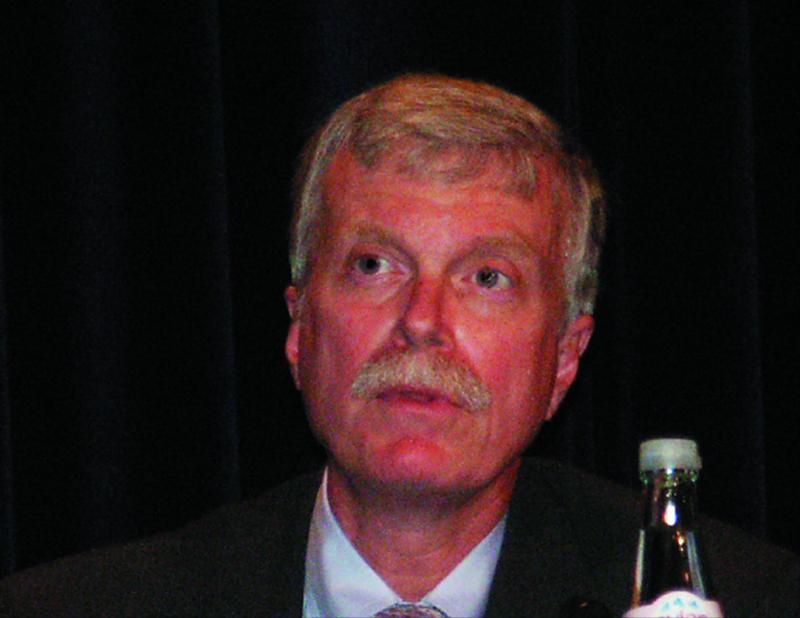 I was particularly disappointed by John Wallace of Ford, now retired from the company, who over the years, I'd assumed was a car industry insider with a penchant for the introduction of new technologies.
Instead we got the old slides of market volume growth for new and disruptive technologies—all the 'good reasons' why EVs failed when left to the market. Still, having said that, and with great diplomatic skill, he dealt out a great big 'boot in the face' into the peddlers of fuel cell vehicles. Hydrogen infrastructure means massive investments with little return for years. The funders of small fuel companies won't see any return for years—where cars are concerned at least. Of course he didn't go far enough but then he's still a consultant to Ford! The hybrid car, not dependent on new infrastructure is getting there—we know that. But only the Japanese have the vision to deliver. As we'll see.
Ted Miller's presentation on testing requirements for the USABC programme didn't go down too well with me either. Right now, vast amounts of time and money are being spent in the laboratories of battery makers and car firms on developing testing cycles for future batteries—this is not making batteries. I asked Miller what was happening on collaboration in this field. You can guess what the answer was?
And on to the Japanese. Despite whatever shape their economy is in, despite all the bogus garbage heaped upon them by commentators—in this field they've won my total and utter respect.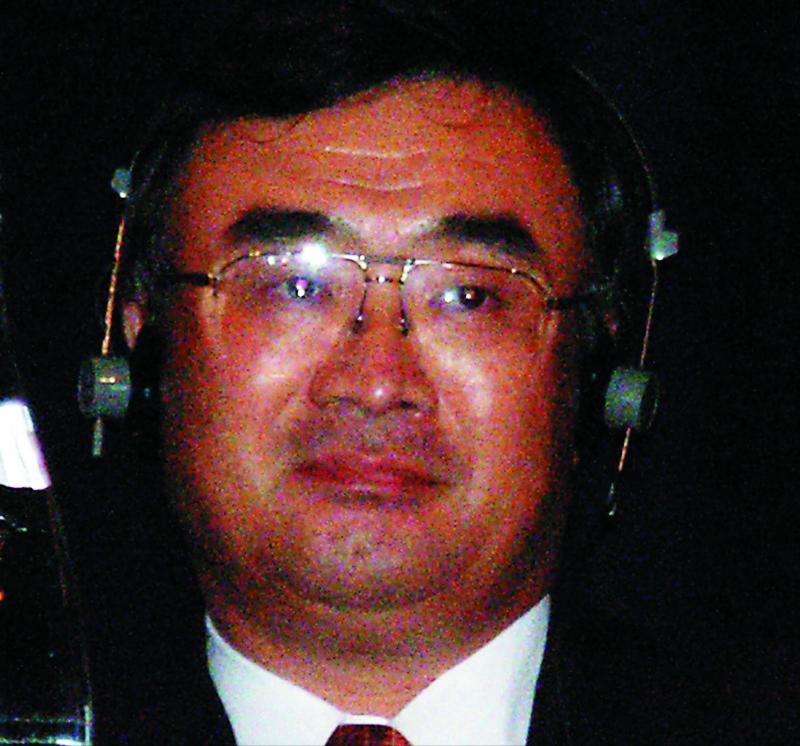 Toshiyuki Sekimori of Toyota should have said : "You westerners are all mouth: we actually get on with the job and soon we'll be reaping the rewards! But can you imagine a Japanese businessman ever saying that? The thing is, they don't have to, their work says it all!
For more than three decades, Toyota have been building pure electrics and hybrids. By 1997, they'd begun to get it right with the Prius. Now they've improved it yet again. The future is high power, high voltage hybrids that show the way forward. To show they're serious with the new improved Prius, they've let the styling department loose. The result is a very attractive looking car. In specification terms, a very impressive 32% total fuel efficiency (twice that of a conventional saloon) and with performance as good as a car with a 2.5 litre engine.
The design improvements to make all this happen come in the form of a high voltage electric motor and a new improved nickel-metal-hydride battery. Nearly twice the specific power of the existing design. I'll explain more shortly.
The Prius isn't the only vehicle under improvement. If you want 'idle stop' and you want to guarantee being able to start again, you'll need a back-up battery. In a small town car called the Viz, again the company has come up with a compelling solution that uses a lithium battery in that role.
It's small and light— just 12Ah capacity with a specific power of 2250W/kg.
And if you're one of those who has fears about lithium batteries, then Toyota is brimming over with confidence (or brimming with over-confidence?) by placing the said battery under the front passenger seat! There were a few chuckles when this was announced but I don't think Toyota envisaged the Viz in a remake of 'Goldfinger.'
Even more interesting than these points was the vision that Sekimori offered. If hybrids are going to make it, they have to be fun to drive. That can only mean high power, high performance, low cost lithium batteries. Unfortunately there were no presentations on this subject.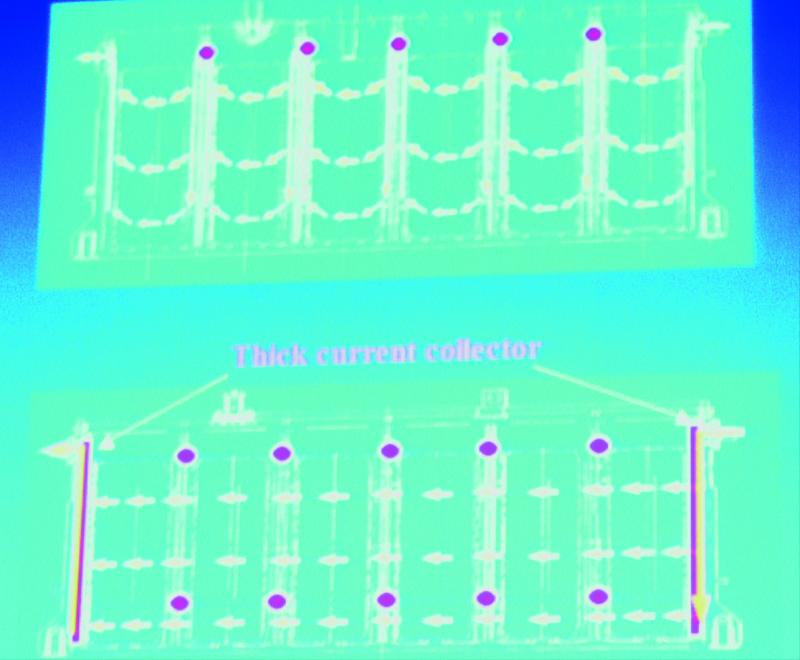 There were however, a couple of good presentations from the Japanese from Naboro Sato of Honda and Masato Ohnishi of Panasonic. I and others gave these gentlemen a hard time a couple of years ago when we hammered on about cost and performance of this technology compared to lead acid.
Panasonic's design of a nickel-metal-hydride battery has been used in more than 200,000 hybrid electric cars over the last six years—notably the Prius, the Insight, the Estima and the Civic. Other makers near- term hybrid ambitions are wedded to this chemistry, so there is considerable pressure to make improvements on cost and performance. Panasonic has not disappointed.
Its second generation prismatic cell has an increased specific power of more than 30%—to 1300W/kg and it appears that this has mainly been achieved through borrowing an idea from the world of lead acid—the use of so called 'double tabbing'. By doubling the current collector path, internal resistance of the cell is reduced from 15mohm to 11.4mohm. And if internal resistance is reduced what else is reduced? That's right, heating effects! Panasonic did not waste the opportunity to show thermal images which demonstrated the thoroughness of their design improvements.
And if there is less heat, there is less degradation of the cell itself so there should be longer life. That is also being shown, which Panasonic attributes to a new design of separator. The company has also improved the negative electrode alloy, through the use of finer particle sizing.
The company was reporting 7000 cycles with no signs of battery degradation. It's all good engineering and just what we've come to expect from a culture of continuous improvement. However nickel isn't getting any cheaper, so I for one cannot take this as a serious long-term battery contender—the future must be shared by lithium and lead.
It was doubly annoying then to see SAFT lithium presentations addressing the 42 volt application, knowing what we had already heard from Burghoff of Daimler Chrlyser.
SAFT has been working with lithiated nickel-based mixed oxides for some time.
A concern has been whether the chemistry can withstand storage and cycling over very long periods. But the SAFT chemistry can probably make 15 years when operating at a medium state-of-charge in a hybrid. The SAFT high power lithium certainly appeared to meet the duty cycle for 42 volts as defined by the USABC freedom car test manual.
And it was, I believe a double blow for SAFT. The company has been collaborating to build a 42 volt demonstrator in conjuction with autoelectrics manufacturer Valeo and UK auto engineering specialist Ricardo Engineering, a stone's throw from the BEST editorial offices in Sussex, England.

It's a great demonstrator, based around a GM Astra design.
The project, called I-Mogen combined a downsized 2.2 litre 4 cylinder diesel, with a 6kW Valeo flywheel mounted starter-generator and a SAFT 42 volt 9kW 600Wh Ni-MH battery.
To say the least, the electrical network is complicated: there is an electric air conditioning system, a lot of 12 volts ystems on the car including an Opel antilock braking system and Bosch engine management. So, there are no less than three electrical buses—60V, 42V, and 12 Volt.
Despite the complexities, the vehicle achieved its performance target—4 litres/100km and 50% reduction in CO2. The new vehicle weighs only 24kg more than the petrol original. The trouble is, in production terms, the power train is twice the price of today's best production diesels though it does excel on CO2 reduction performance and that is the focus of European road transport policy.
So the design is a little ahead of its time. If the legislators get tougher, this design has a chance, otherwise it's just good engineering without a market. SAFT estimates the battery calendar life at somewhere between 10 and 7 years, dependent on whether you have electric air conditioning which obviously drains the battery during stop-go driving.
The key to battery life and performance is of course the battery management system and how hard the vehicle is driven—SAFT showed that the amount of energy demanded by drivers can be anything between 5-20% DOD. But heavy acceleration is accompanied by heavy braking. SAFT have also shown that air cooling is perfectly adequate to keep this battery operating at around 38ºC as 90A of current surge in and out of the battery.
So what are we left with?
Unquestionably lead acid. Dr Patrick Moseley has trodden the boards of enough technical meetings to last a lifetime to deliver presentations extolling the virtues of valve regulated lead acid.
This meeting was no exception. But even if the Advanced Lead Acid Battery Consortium has been misled by the spin and allure of 42 volts, the problems that ALABC has already solved and is continuing to focus on remain the same.
Even a 12 volt battery in 'stop-start' is going to have to contend with partial state-of-charge operation—if it's asked to constantly cycle to crank and drive electric auxiliary systems such as air conditioning.The problems of battery sulphation and loss of capacity and charging efficiency, plus the development of better separators are now the final targets for ALABC's programme four.
Just a couple of days earlier some of us had heard the details at ALABC's own meeting a couple of kilometres down the coast. Even if 42 volt operation is off the menu just for now, partial state-of-charge operation is going to become the industry's staple diet very soo.. Supercaps and fuel cells?— you can read more in my super cap feature in this issue.