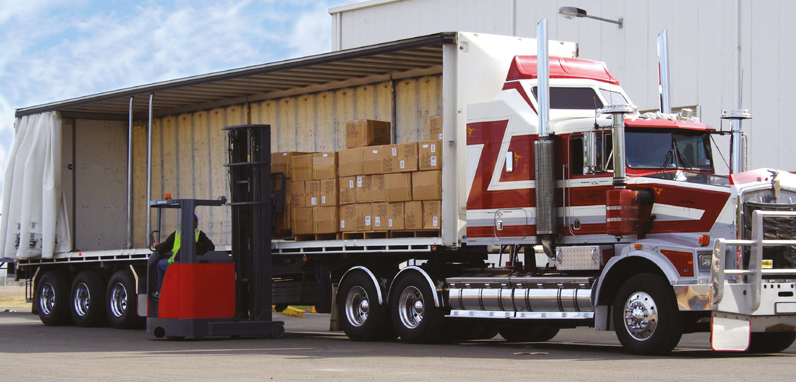 Gerry Woolf has lunch with the latest recruit to battery consultancy – Dr Mark Stevenson, formerly of Exide Technologies.
In this writer's experience, more freelance journalists are created in times of adversity in the press than during the booms. The same may well be true for consultants in the battery industry. But why would anyone in the battery industry leave a senior position to start a consultancy today? Well, if your knowledge is restricted to automotive or standby, perhaps you shouldn't even consider it – but traction? That's a very different story. One man seems to knows the value of this expertise.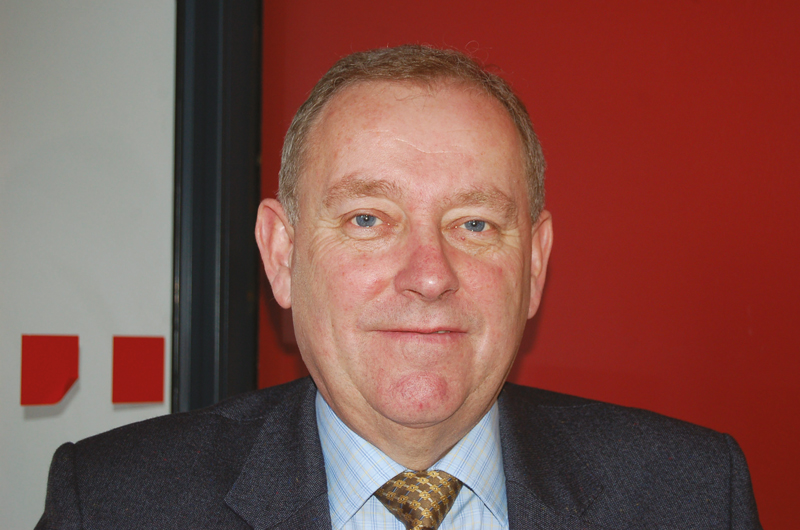 Mark Stevenson has been at the top of his game for quite a few years. His career spans 33 of them, with Chloride and latterly with Exide Technologies where he headed operations for industrial batteries in Europe.
He's got a wealth of experience – his doctorate focused on the tubular plate design – and he's done everything from running plants to shutting them down, something that Exide Technologies has done successfully in Europe these past 12 years. This requires a certain expertise when it involves technology transfer from one plant to another, and it's something other companies will carry out in the fullness of time. Stevenson has fond memories of his days in the corporate world.
He parted company with Exide Technologies on very good terms last December. You can probably imagine the kind of frustrations he might have experienced, working in a company struggling with soaring raw materials costs, debt repayments and the ordinary everyday struggle of commercial competition. There simply isn't much opportunity to experiment with new ideas, products and services – the money isn't there – and that is where Stevenson sees his value.
Over the years I've come across many talented people who want to go back to doing the kind of work they did when they were at their 'creative peak' rather than managing, and the only way you can do that kind of thing as your career matures is to go freelance and pick and choose what you want to work on.
Stevenson is not weighed down by the troubles of the battery industry one bit – he exudes the enthusiasm I've seen in some in the research community but is so often lacking elsewhere.
Despite all we hear about tough times for battery makers, the rising cost of raw materials and the threats posed by China, prospects for the traction market have never been better. For a start the majority of traction battery manufacturing operations are still in the West – it's a supply chain and logistics issue all in itself – and all of this ties in with the fact that consumer demand is still largely a Western phenomenon, and it's still growing.
"It's not just electric forklift trucks," he says. "More health and safety legislation governing what people can move and lift themselves has led to an explosion in demand for powered pallet trucks – another huge market for traction batteries."
He muses over the massive expansion of logistics of the retail chains in the UK in the 1990s. "You wouldn't have thought the growth could be sustained, but it has been."
There's little standardisation in battery design: the US market is largely flat plate; in Europe it's tubular. In Asia too it is also largely tubular. Growth and lack of standardisation are two reasons for a consultant to rub his hands and advise both manufacturers what to produce and customers what to buy. There's a third reason for a consultant to look happy – service. The whole logistics market is fragmented, with lease operations covering everything from warehousing to freight movement. It's the same for trucks and
batteries but there's so much more to offer – charging systems, watering systems and
end-of-life monitoring systems – and of course maintenance.
But what is the most cost-effective solution? Exactly – you need to consult an expert, because making those choices is becoming ever more difficult.
"All the big names like Exide and Enersys offered charging systems as a matter of course," says Stevenson, "but with the entry of new technologies such as high-frequency charging equipment there are many more players on the scene and some going direct into the market. Then there are ideas companies like Philadelphia Scientific offering a host of new solutions in looking after traction batteries – monitoring, opportunity charging, etc. The value of these options is becoming more difficult to understand by the week.
But with payback windows being ever tighter, you need real expertise to assess technology quickly to find out whether technical claims can make economic sense. In a world which doesn't really understand batteries, the demand for expertise is potentially enormous. And we've not even talked about making them yet.
Stevenson's views on this shouldn't really surprise. "There's a wealth of new ideas out there, for example on formation from companies like Inbatec and OM Impianti, but they're not being fully taken up by some of the well-known names because the payback is (for them) too long."
Some majors are looking for returns in less than a year. But for new businesses and operators considering establishing new plants in the Middle East, the former Soviet Union and in China, anything is possible – because these will be new plants opening up in new centres where consumerism, and the need for a logistics industry, is still developing.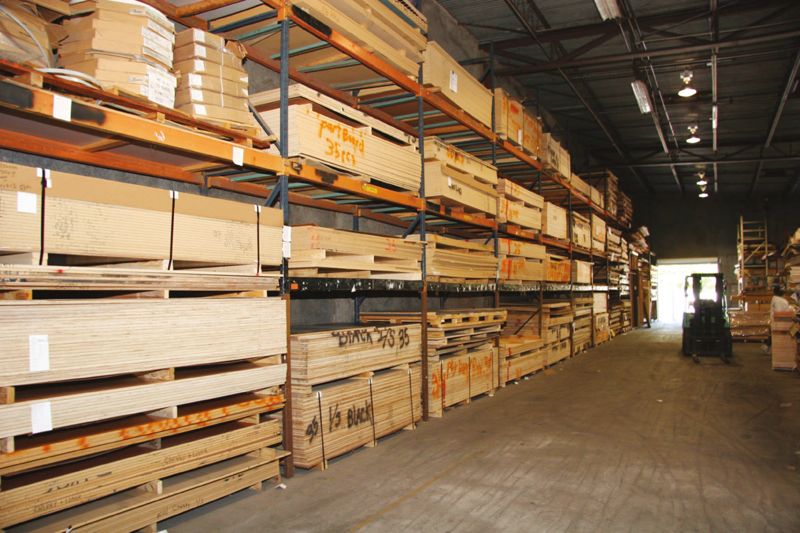 In essence the traction battery industry is a major beneficiary of globalisation and mass consumerism, because people everywhere want 'stuff now' – and that requires a sophisticated logistics industry in which the pallet and the forklift, especially the electric fork lift truck, are critical. Empty shelves are not an option, and you can understand immediately the success of the Tescos and the Wal-Marts of this world as they go global with ever-increasing product lines and sophisticated supply chains – all on the back of excellent logistics, and all on the shoulders of the traction battery industry.
Easily obtainable statistics show how good market growth still is: for example the total forklift output in Japan grew by over 4% to around 90,000 units, as shown by preliminary statistics compiled by Japan Industrial Vehicles Association on March 1 this year. Production of battery-powered forklifts stood at around 22,000 units, up over 6%, and that of engine-equipped ones went up 3.2% to around 44,000 units.
The total sales of Japan-made forklifts both in Japan and abroad increased by 6.5% to 10,179 units, while domestic sales only slipped by 1.5% to 5,174 units.
Japan-made forklift exports also grew significantly during 2006, helped by the continuing demand from the Middle and Near East, and Russia. Battery forklift exports alone saw a significant increase of 29.8%.
The German Jungheinrich Group also reported excellent numbers in its third-quarter figures last September. "Global demand for materials handling equipment remained robust," it said, "causing the world market to rise by 14% to 632,500 forklift trucks in the first nine months of the year."
Asia and Europe again contributed double-digit increases to this growth. Demand for materials handling equipment in Europe in the first three quarters amounted to 259,100 forklift trucks (prior year 225,300 units) representing a rise of 15%. Dynamic growth experienced in Eastern Europe, which strongly benefited from developments in Russia, recorded a gain of 47%, again easily outstripping the momentum displayed in Western Europe (10%). In the third quarter of 2006 the European market as a whole expanded by 21% to 84,700 forklift trucks (prior year 70,200 units).
The strongest stimuli outside Europe came from Asia, where a growth rate of 18% was posted over the course of the year. Once again China proved to be Asia's growth driver, recording a rise of 35%. The North American market achieved an increase of 9%. Warehousing equipment and counterbalanced trucks contributed some 13% and 15% to the global market's expansion respectively.
Quite simply more trucks mean more batteries. Stevenson has some strong ideas about what the industry is making in the traction market – "it's all two-volt cells which go into different battery configurations, but at the moment we make cells that can go into all sorts of products, so what's produced is a middle-of-the-range offering."
"What's clear, though, is that there is room for premium products and for relatively short-life offerings – but this isn't happening. The industry could certainly improve its margins by tailoring its offerings better and reaping the rewards by selling premium products at higher prices while cutting manufacturing costs on products which are clearly destined for economy users." And there's a lot which could be done on optimising the plate and cell designs for different applications, but at present that's not happening.
Consumerism may be counter to an environmentally conscious world, but it's all good business for traction. Stevenson had a good deal of experience in some EV bus projects, like the Santa Barbara shuttle bus programme, and still believes that the surface hasn't been scratched in developing these markets – including shuttle buses for airports, and other fixed-route operations.
How they get developed of course is anyone's guess. Here at BEST, we've been quick to criticise battery industry management for failing to innovate, failing to support research and failing to consider the future. Stevenson of course knows that the day-to-day pressures of just steering a lead-acid business through the financials can make this difficult. But if you want to be in business tomorrow, do you have any choice but to bring in some battery expertise?