February is the time for the large format lithium-ion industry's six monthly health check—aka Menachem Anderman's Advanced Automotive Battery event in Pasadena, California. The patient didn't look so good, writes Editor Gerry Woolf.
Thirteen is supposed to be an unlucky number, it's 2013, this was the 13th AABC meeting and Boeing had just been forced to ground its fleet of Dreamliner planes, because of a fire in a GS Yuasa lithium‑ion battery pack.
It's funny how you don't see the bullet coming with your name on it. Like horsemeat and Findus. Or political career and speeding points. Or Petraeus and embedded journalist.
Got the idea? But perhaps these references are a little too parochial for an international audience. More on the Dreamliner elsewhere in this issue.
Of course, the expected final nail in the coffin story of large format lithium-ion was going to be the lithium-ion battery that blazed in a car, perhaps containing the first family? And no one gets out alive.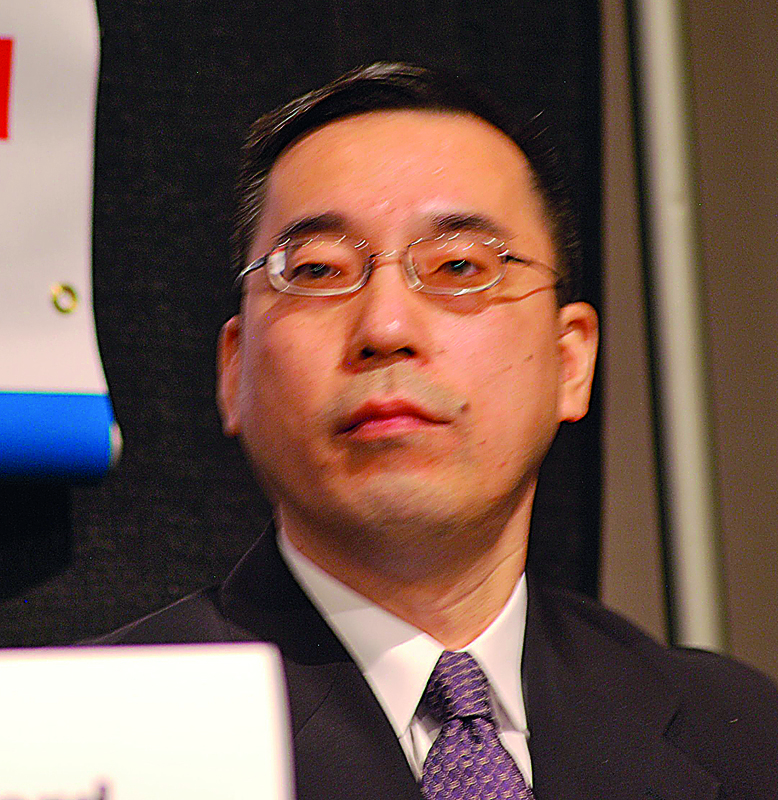 That never happened. And as you'll read, when you have an accident in a car that suffers a 77G impact acceleration, your chances of getting out alive are zero, and quite independent of whether the motive power was an IC engine, electric power or Fred Flintstone's feet.
But it's all about confidence, sentiment and that hard to quantify stuff. When the men in suits come to tell you it's game over. And all over the world, it's slipping away for large format lithium-ion, like never before, except in Germany maybe, but that too is another story you can read about on page 109.
Almost on the eve of Dr. A's conference, EV battery swap dream purveyor Better Place announced it was pulling out of the USA and Australia and concentrating its efforts in Israel and Australia. Why, because nobody is signing up for contracts for electric vehicles where you have to swap batteries. Crappy Place is closer to the truth. It's been a tough year so far for advanced batteries.
And when Menachem Anderman tells you that some large format lithium-ion battery plants in Japan as well as the USA are working at less than ten percent capacity, well you can see why trade is hardly brisk in the exhibition area. The figures aren't bad— they're catastrophic enough to be presented by a British Chancellor. You need Churchillian spirit to be in the large format business right now. The only hope you take out of this are the longer range forecasts 2020 and 2025.
In the exhibition area, the unspoken truth to the lithium-ion supply industry is: "guys, you've had all the orders you're gonna have from this market for a while." Yet lithium-ion is far from dead. This writer had to buy two replacement packs for his camera while in Pasadena and the ludicrous price paid suggests the industry is in rude health overall. I'm sitting here with my iPhone, Laptop and iPad. And so are millions of others.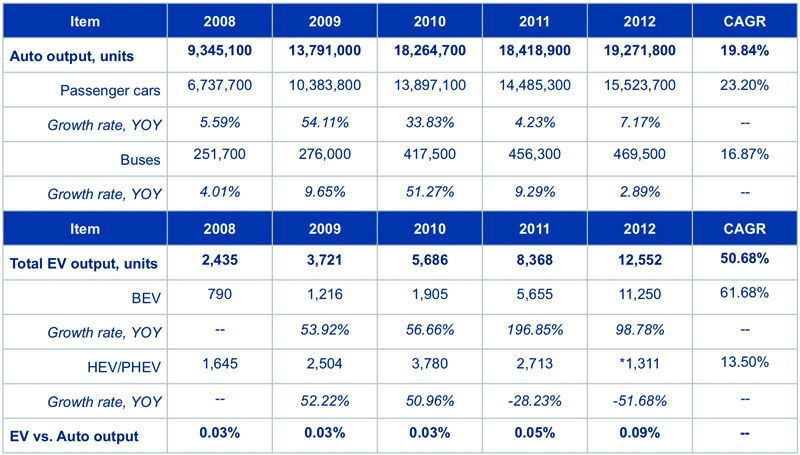 But the auto industry is not stupid. When the guys from Honda tell you the market for hybrid electric vehicles is unlikely to be more than 2.5% for the whole global fleet in 2025, well you do wonder.
Has it all been worth it? In 2025, it will have been 30 years since Toyota launched its first Prius and if that's all the impact electrification will have had, it's disappointing. Has it all been some ghastly techno miscalculation? This author has a very simple take on the global economy. We're giving the last rites to Europe, the USA is still in the ER and only Asia walks tall.
Investors and suppliers need to take comfort, which I guess is why they come to these meetings. Anderman's two meetings address the situation well: a US/ Japan axis, where the offering from Japan and Korea are discussed ay the European event, two months away from BEST's publication date (June 2013). Anderman seems to take his comfort from what the Europeans are up to as an economic union with the toughest emission legislation in the world and some of the most imaginative auto engineering coming out of Germany.
If market penetration of hybrids and EVs disappoints in America and turns out to be something different than expected in Europe (microhybrids), what of Asia and more especially China?
This is one part of the world Anderman professes to know little about, but a man who does is Dr. Hao Li of HCA consultants, the Total Battery Consulting equivalent based in Beijing.
Readers might remember this writer's report from EVS 25 in Shenzhen in 2010, a kind of 'Electric reprise' of the Chinese Olympics of 2008. All it lacked was Danny Boyle's orchestration.
It's common knowledge that the Chinese Government has taken electric transportation very seriously but how has it turned out in practice? If you were hoping the Chinese were going to be the large format lithium‑ion saviours, think again.
There are presently only 28,000 EVs of any note in China and more than half are buses and public service vehicles. The great leap forward in private electric cars isn't happening and probably isn't going to without some major policy change. Indigenous Chinese automakers saw an opportunity. Western manufactures are very advanced in conventional vehicles. Making EVs and hybrids could give the Chinese an edge. And the Government was prepared to subsidise EV purchases for many milions of dollars But car sales stats tell a very different story.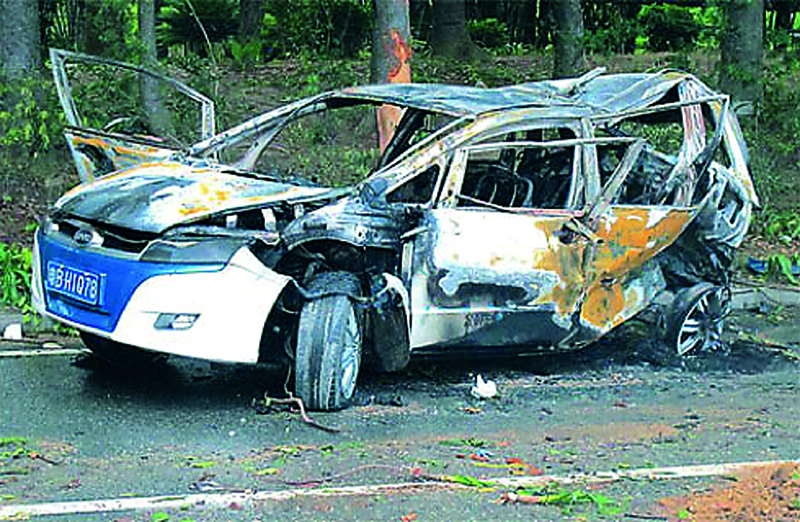 The compound annual growth rate of the Chinese passenger car market between 2008 and 2012 was a staggering 23.2%
And the compound annual growth rate for electric vehicles was 50%. Don't be fooled though. When you look at the sheer numbers involved, the story isn't at all encouraging. Over 15.5 million conventional cars took to China's roads in 2012. But just 11 250 pure electric cars were added to China's car park. EV penetration is at a pathetic 0.09%
Li said Chinese automakers perceived EVs as a means of differentiating themselves from the established Western car makers, but BEST's visit to BYD (see page 87) showed anything but, they make just one model and this writer doesn't think they have the stomach for more. And the Chinese customer has other ideas: he'd rather splash out on a prestige gas guzzler from Europe than a 'green' vehicle made at home and too 'home made' for comfort. There's a safety issue too but we'll deal with that later.
But the Government push has led to another catastrophic over capacity situation in the supply chain — particularly batteries. Li estimated that of the 55 lithium-ion makers in China, perhaps only ten were up to making large format batteries.
China's strength is in iron‑phosphate technology (for obvious reasons) and the key players have an estimated capacity of 30 000 MT per year. But estimated capacity for ultilisation is probably no more than 30%.
On the anode side, there is sufficient capacity for 50 000 MT per year.
In electrolytes, 14 manufacturers have capacity for 70 000 MT with a utilisation rate of 50% and Li says the total capacity increased by 40% in the last year alone.
The separator market is equally bullish: 20 players operating with a total capacity of 490 million m2/year as ten new players just starting their production in 2012. The utilisation rate of capacity was 58% and with so many players, likely to fall further.
With such under utilisation of battery making capacity at home, China is unlikely to provide a fertile ground for the overcapacity of Western makers, so the coming lithium-ion bloodbath is likely to be global.
Accordingly, new good business news was hard to find on the ground. The same incremental market leadership numbers we've seen time and time again from Toyota in vehicles and Panasonic in batteries from the good Dr. A? Perhaps the format is getting a little tired.
Because this whole magazine quarter its been impossible to get away from the issue of battery safety and in Pasadena the now ubiquitous Brian Barnett put together an excellent panel of speakers to review the issue. Except that a couple had got seconded to review the Dreamliner fire in Washington.
The speaker who gets this publication's award for openness and transparency was Michael Austin of BYD who gave a detailed account of what happened when BYD E Electric Taxi was rear ended on the Shenzhen expressway at 130mph last May. Unsurprisingly all the occupants were killed—before the vehicle caught fire.
Austin's presentation contained remarkable detail on what the Chinese authorities (no less than 13 separate bodies took part) Having been hit from behind, the taxi left the road and hit a tree. It was calculated the occupants were subjected to a force of 77G, which certainly ensured they were dead before the vehicle caught fire. The source of the fire was not the batteries. It was initiated by a damaged electrical junction box which was crushed by the impact of collision. And while the battery pack was subjected to extreme heat, it did not catch fire. Remarkably, a large percentage of the cells in the pack were still functioning when the company examined it.
Austin claimed that not only were BYD's batteries (which are like most others in China based on LiFEPO4) not just safer but didn't evolve any oxygen when heated, so feeding the fire.
What use BYD have made of its findings in the wider community, this author doesn't know. The crash sparked a flurry of very bad press and even now word on the street in China (even in expert circles) is that so-called safe LiFEPO4 is still potentially dangerous.
Barnett used the platform to address his own bette noire— the issue of detection of internal shorts before they incite thermal runaway in lithium‑ion batteries. But like so many other technical presentation these days, it was another c**k tease (due to IP and patenting issues) of a presentation.
Tiax have made the point repeatedly that existing battery tests cannot predict an internal short. Safety incidents that take place in the field almost always originate due to an internal short (that was not detectable or predictable at the point of manufacture).
The battery industry does not have safety tests that 'predict' safety in the field, nor reflect/anticipate the reality of how safety incidents occur in the field.
Safety incidents take place on the order of one in 10 million cells for the most experienced manufacturers (well beyond six sigma).
Thermal runaways in safety incidents occur during 'normal' operation in the field (no warning!!), after some time in the field, and are not detectable at the point of manufacture.
Tiax claims to have a sensor based technology which can identify early signs of internal shorts developing, through a signal processing algorithm. This writer tried playing animal, vegetable or mineral with Dr. Barnett, but to no avail.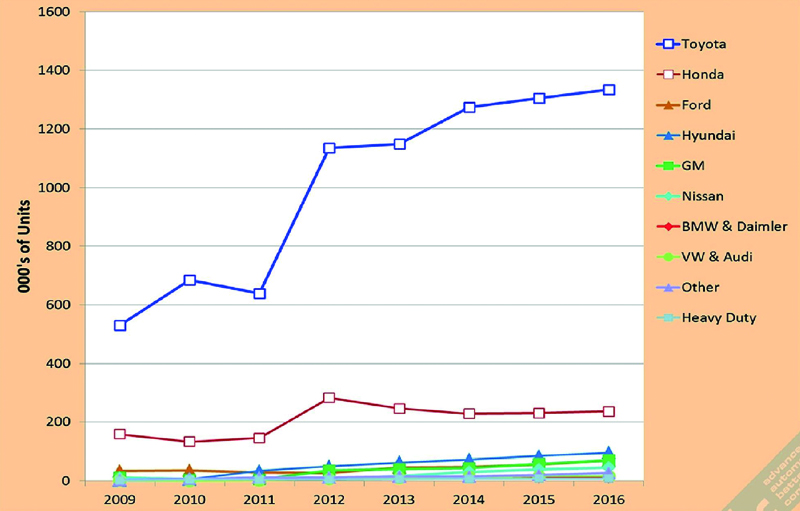 Even if safety is taken care of, the price of hybridisation is still a big issue and this writer thinks the auto industry is re-evaluating the offerings it will deliver (ie. the level of hybridisation) and it is European makers that are leading the way. Anderman has certainly come round to that idea and it might be that there's less of a place for advanced batteries— that's the shocking truth that came out of this event. If stop‑start takes off in the USA (and most believe it will) it will be another victory for valve regulated lead‑acid batteries because the whole system cost can be accommodated for maybe less than US$200.00.
Even in next generation microhydrids, switching to a single lithium-ion battery is going to be costly (US$500) so the best outcome might be a lead-acid/ lithium combo— the lithium system performing the rapid recharge that lead doesn't do so well.
Even in more advanced microhybrid vehicles with engine off vehicles where 48 volts has become necessary, saying goodbye to lead-acid looks very unlikely. Presentations for Audi and others suggested lead is going to be around for quite some time to come. Far from rejecting lead-acid, the auto industry knows what it's dealing with. This was reinforced by what this author heard from Ekhard Karden at another event. The very best of extended flooded lead-acid is nearly as good as the worst of AGM. Ford's success is based on making the cheapest ideas work the hardest. What's elegant may not give you a profit.
I'm sure many left the event with the knowledge that roadmaps and investment return forecast have to be drastically revised.