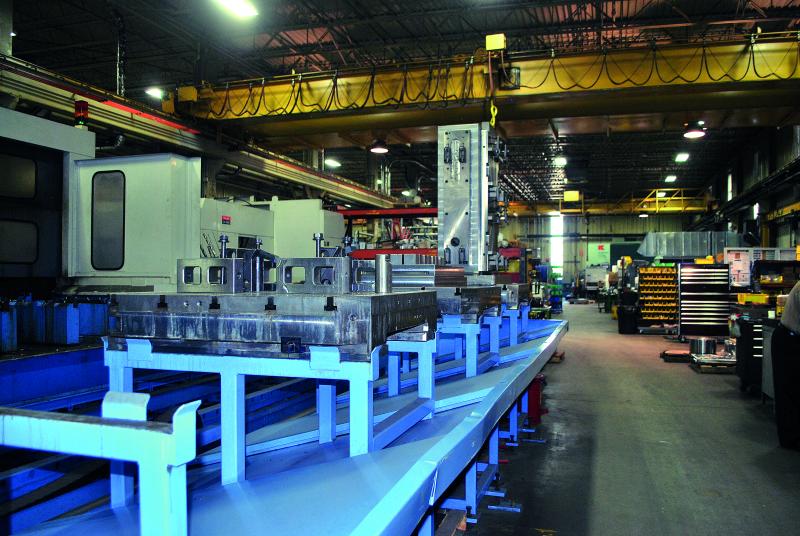 The Editor steps inside the world of CNC machines at Carlson Tool and manufacturing.
The casings and lids that make the ubiquitous battery box rarely get a mention in the string of events and meetings that will take place this year and next. Neither will the tooling used to produce grid molds and casting drums. But paying attention to this less than prominent area of the battery business enabled Jerry Edquist and his father (and company founder) Edward Carlson to create a thriving enterprise for the global industry.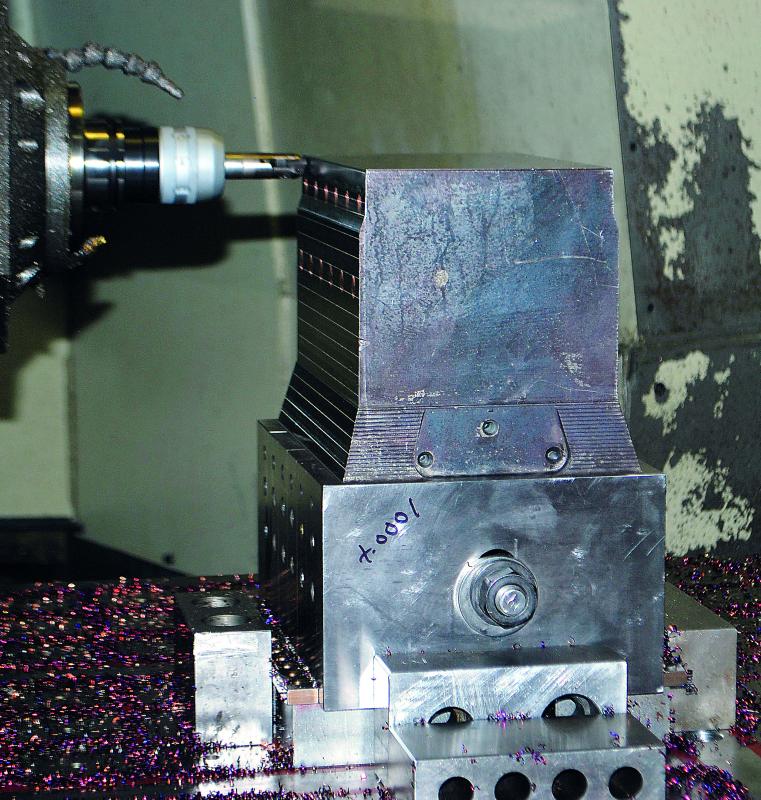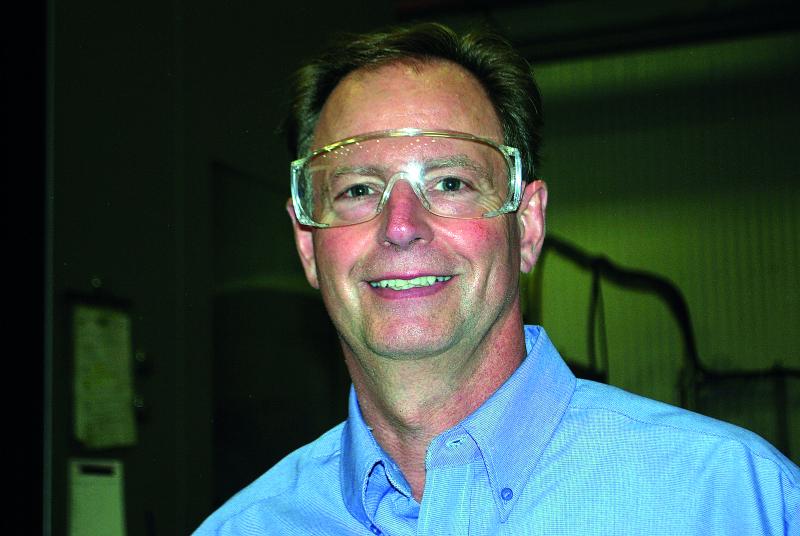 This writer has to admit that if it hadn't been for the one picture tells a thousand words advertisement on page 22 of our last issue, then he might have ignored this field as well.
But curiosity took me to the company's Wisconsin plants in Cedar Creek, a short distance outside Milwaukee.
There, in two massive, 50 000ft2 workshops, the Edquist family business has assembled a substantial collection of CNC drilling and cutting machines and a staff of 180 workers who can design, make and deliver a range of plastic molds as well as battery and grid molds for your products which offer perfect first time operation.
Making this kind of tooling isn't cheap at perhaps US$250 000 for a typical plastic mold but if you want battery boxes and lids that fit together perfectly and that won't fail leakage tests, you need this kind of firm working with you.
It's only a small part of what Carslon does as a business but the secret, so it seems, is the company's know how in drilling holes into steel blocks— items that are as complicated as any car engine block and probably more so— something they've perfected over 50 years. The fascinating part about touring the plant (as a potential customer) is you'll see the hole boring technologies applied to all kinds engineering pieces, which will give you a picture of the firms competences you'd never get from a brochure or article. You simply have to see it in action.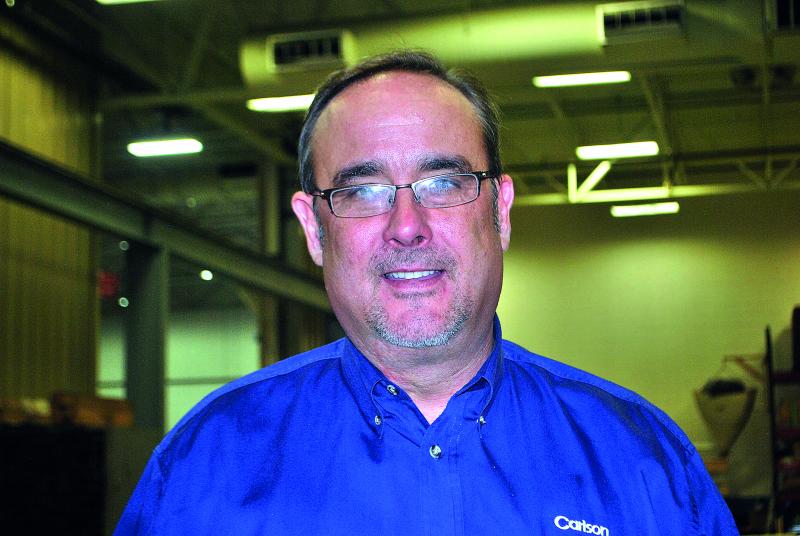 Dave Knicklebine, sales manager for the battery products business, gave me the guided tour. "The more we can work with the customer, the more we know about their presses even the quality of the feedwater they use to cool their molds, the faster we can do our job
Accurate mold making for the plastic injection molding business, is a complicated mixture of 3D design to create the shape of the item followed by CNC know how to create the drilling and cutting schedule. But then follows an even more stringent laser based mapping process to determine whether the finished item conforms to the design spec. The laser scanning process maps as many as six million points across a mold to ensure absolute fidelity with the design.
Then follows a finishing process which takes into account the finer thermodynamic properties of the mold itself—skimming off a thou' or two on a particular mold surface can make all the difference between a lid edge that's perfect or one that has a kink in it.
It's a combination of engineering measurement and know how that takes something which is science based into something one would almost call a craft.
A battery box isn't simply a plain old box and many of Carlson's customers consider shape and form to be an important part of marketing: a clever design and use of colour can draw a customer in, even in the context of an auto spares outlet. The company has the know how to transform what is a "routine container" into a thoughtful and eye catching piece of industrial design, which might just catch your eye… and your wallet.
Creating the finished product is no mean feat. Getting a prototype designed and then scheduled through a series of CNC machines and then thoroughly analysed and measured requires complicated scheduling. And with many pieces going through the shops, there's a daily progress meeting to see that all work is on track, The final stages involves putting molds through their paces and Carlson are well equipped with suitable injection molding presses, festooned with sensors to determine just how well molds perform in the working environment.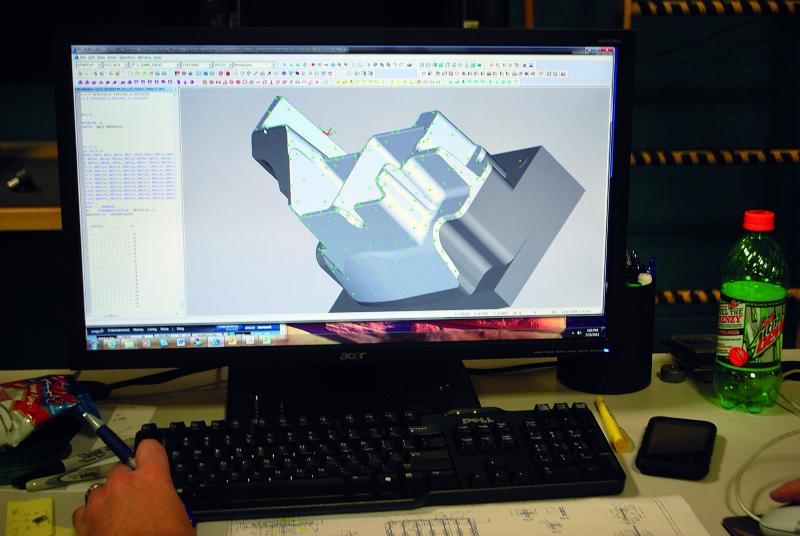 Said Knicklebine, 'when you're trying to offer the shortest lead times in the business and keeping prices competitive there isn't room for mistakes, we have to get it right first time— and we usually do.'
Not only does Carlson make brand new battery box molds but they'll refurbish existing molds and enhance them. The arguments for doing so are simple to grasp.
Every time your mold produces a part that doesn't conform to requirements, it costs money. It could even lose a customer.
Carlson employs similar diagnostic tools it uses in design of new molds to detect hot spots in existing ones. Simply improving water flow in key areas to remove additional heat thus increasing productivity.
A similar approach is used to checks parts and steel sizes, to verify shrink calculations, to reduce scrap rates and enhance your bottom line.
And it doesn't end with the boxes. Just as critical to any lead‑acid battery design is the tooling for making grids themselves and Carlson prides itself in being able to make (and test) these. The plant has its own lead shop, to check out the finer points of book mold casts— they make everything here from molds for SLI batteries to the largest traction and telecom products.
I left with a feeling that Carlson tools is not simply a supplier of a service that battery makers need but a partnering business that could help solve problems you hadn't realised could be solved. A battery box is much more than a container— and while you shouldn't always judge a book by its cover— many people do!