The announcement from Ford Motor company, that battery work is being taken in-house should come as no surprise to battery observers. Battery making companies continue to pursue a myriad of chemistries and concepts making life confusing for cash strapped OEMs. The Editor reports from the advanced battery value chain meeting in Washington.
There's no shortage of ideas when it comes to putting batteries into automobiles for the purposes of making EVs, HEVs or plug in hybrids.
There is however a shortage of time, investment capital, skilled personnel, general understanding and patience when it comes to making the choices. This author is also convinced that there any number of dreamers, liars and ner do wells pursuing the electric dream, because there always are, in any of new field of " game changing" technology.
The best product may not come through, because the less than ideal products may have the best marketeers behind them, while the best technologies may not. It's no wonder that given so many choices and so much to evaluate, companies like Ford Motor company may well choose to shut their ears and eyes to what's going on in the world of batteries and look inwardly on things they have control over.
So who do you put your money behind? The company with best track record in the energy field? The team with the most powerful group of chemists and physicists? The people who nothing about the auto industry? The people with the wackiest concepts?
This issue of BEST and its supplement contains some pointers. At this small but influential gathering in Washington in December, two gentlemen who have been "around" for some while in the battery market gave an honest and sincere evaluation of the incumbent battery technology— lead-acid— with regard to its contribution to the developing EV market.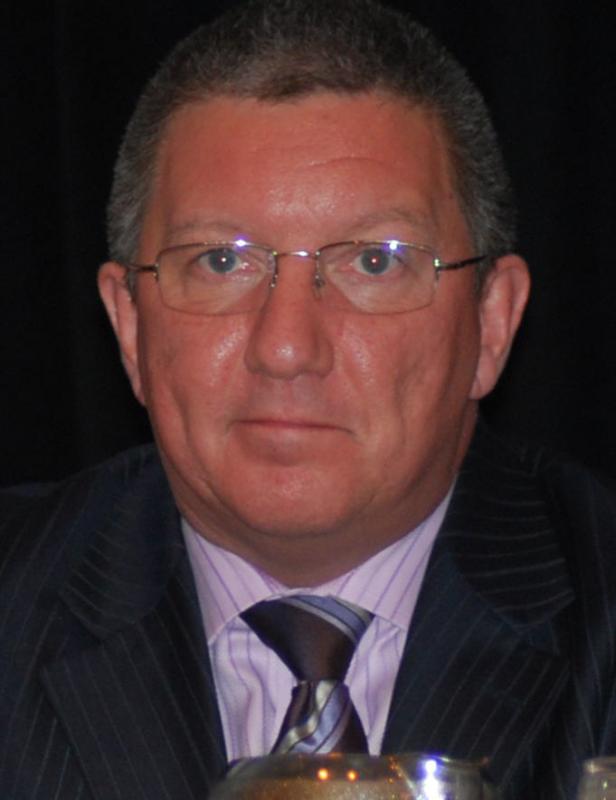 One was Ed Buiel, who for an American, has quickly spotted and reacted to how EU legislation has already forced the adoption of microhybrid vehicle technologies right across the market for European built automobiles (see EV supplement page 13) and show how a significant development in lead acid technology will increase demand for his company's product.
The other is Steve Clarke, the founder of Applied Intellectual Capital, a company seeped in a rich battery past but whose web site indicated a flirtation with bio fuels, flow batteries and metals recovery. Clarke, a brit who has lived and worked in the USA for some years has had a long affair with bi polar lead acid technology. He's not the first and isn't alone. He quickly reviewed the well known points
Lead-acid chemistry has 40 times less energy density than the best lithium system and liquid hydrocarbon fuels. But when you take into account all the control and safety systems associated with lithium ion, it doesn't do anything like as well as its promoters and champions suggest.

Clarke cited the lithium polymer cells of the Chevy Volt, which, when safety and cooling systems are taken into account, mean that only 50% of potential energy can be used. Throw in the amount of capacity growth that is needed in the lithium market to meet (probably) a 100 fold expansion and Clarke paints a picture which isn't so attractive for lithium. Consider all the battery plant that need to be constructed. All this is already here for lead-acid. So why not reconsider lead? Of course not through conventional lead acid batteries— but bi-polar lead acid construction when the infamous "top lead"— used to connect the cells in series, is eliminated.
This isn't new of course. Atraverda and Horizon have been there before. But perhaps combine all the improvement of all the new kids on the block present and past— Firefly, Axion, Arias. The key benefits are obvious, less lead used, so cost is reduced and energy density increases. Now add super capacitor properties, which have been re-discovered by Axion and CSIRO and then one has a device which will cycle for longer, giving the kind of life needed for automobile use.
The key issues for building the bi polar cell are creating and effective cell-to-cell seal, reducing electrode corrosion and improving the active material adhesion to the battery plates.
Clarke claims his company has made such improvements and have batteries which have energy densities in the region of 55-60 Wh/kg for E-bikes and car starter systems.
Clarke and Buiel while having vested interests in lead-acid of course could see the issue that is staring the auto industry in the face right now— the micro hybridisation is a de facto lead acid market already and is going to grow in huge number (millions of vehiclesin the next few years. From this writer's perspective the point seemed lost on a largely US audience whom it seems would rather adopt brand new technologies than improve exisiting means which can be enhanced.
Almost with the appeal of a religious preacher, Scot Faris, CEO of Planar Solid State Energy Storage Devices described a lithium-ion battery, from it seemed the promised land.
A battery with no liquid electrolyes (cries of hallelujah from the audience). A battery with no organic components (praise the lord). A battery which can operate at temperature extreme (the audience is now speaking in tongues).
There's something incredibly seductive in the idea that you can eliminate all existing problems in a technology and then thinly skate over how its done.
Apparently Planar Technology can make solid state lithium battery devices based on "disruptive thin film deposition based on self assembled nano materials"
Sounds great but no patents are referenced or scientific publications cited. The audience is probably familiar with the creation of deposited films for the manufacture of semi conductors, PV panels and display screens and the economies of scale that would ensue.
Are we all to embarrassed to ask questions? And if so, are we embarrassed because this is an area we haven't followed and are ignorant about. Or because this presentation more conceptual in nature.? I turned to my trusty lap-top and noted that the conference organisers have cunningly allowed delegates to make use of free wi-fi. Google tells me the company exists because it has a web site, and Batelle is one of its backers. Should I feel more comfortable? We come to these meeting to learn but I feel about as comfortable with this as the teaching of Ron Hubbard. Mr Faris has told us too little.
Then there's the great promise of ionic liquids the next area to attract interest and money. A salt in a liquid state, "scientific spin" would have us believe that this is where the big breakthrough in lithium ion electrolytes is going to come in that a material can be "engineered" to have appropriate conductivity and high temperature performance without low vapour pressure and thus rival and be much safe than all the existing lithium ion. Your scribe attended a two-day meeting on the very same and learned it probably won't.
Sometimes it seems that the physical universe almost conspires to work against usso that we cannot achieve the things we want— high energy density at low cost, extreme virility in old age — the best kind of lithium ion electrolyte is in this class.
Nick Knowlton of ADA technologies claimed his company had an edge here and was working with a material called EDMMEA.
It has the following characteristics
• Temperature window is broad: -50C to 300C
• 5.8V electrochemical window
• Low Viscosity, Non – volatile, Non – Flammable
Well maybe,this cynical scribe thinks.At least Mr Knowles put up in his presentation a list of collaborators that included to US Government departments, two half decent academic establishements with a track reord in electrochemistry and so on.
But I can see the dilemma of the likes of Ford. How do we check all this out? There is no easy way, with a plethora of battery meetings thowing up at every turn, several man year's worth of follow through on every occasion. And that's not including those projects who beat a path directly to the doors of Ford and others. One wonder whether simple concepts, like the rolled ribbon architecture for battery cells presented Thomas Kaum will see the light of day? These cell design ideas are perfectly sound but they are not mainstream— that's cylindrical, prismatic or pouch.
The auto industry simply doesn't have the time and the patience or budgets of organisations like the Defense Advanced Research Projects Agency, which leaves no stone unturned in it quest to produce state of the art technology for the US military. It doesn't have the structured research of the pharmaceutical industry, nor the profit margins that go with it to evaluate all chemical entities for medical efficacy and then bring just a handful to market. And with the odd ball winners like Regain, Viagra and even Botox coming out as money spinners, because of the incredible mechanistic approach to research…. You'll never know what you find if you keep looking in a systematic way.
This writer fears that if the big automakers such their doors, ears and eyes to the sheer brilliance of maverick chemists working with a passion to their own agendas, then the best EV batteries may well be missed.
Only rebels are willing to try building a vehicle using thousands of 18650 cells and making it work. And they rarely stay in large corporations.