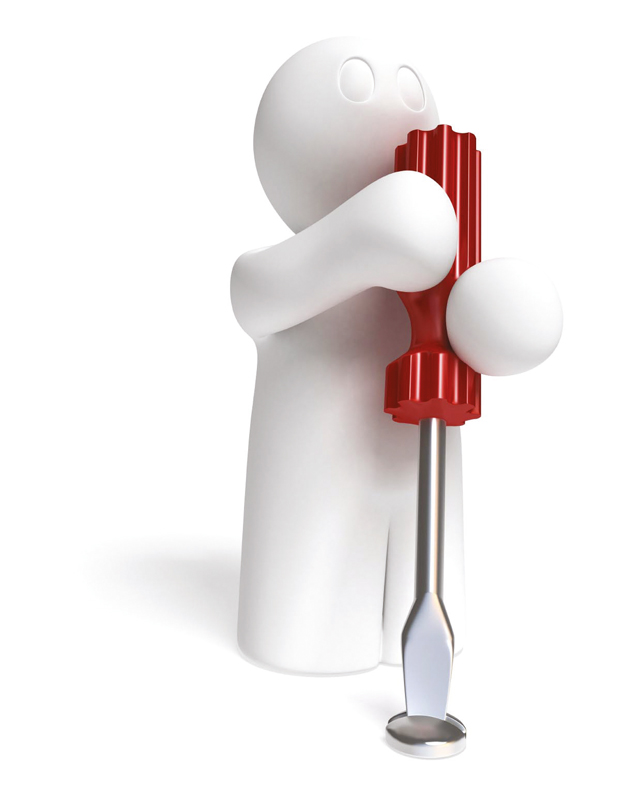 Renewable energy investment is at an all time high, but where are the jobs? And how does that play out for engineers in energy storage? Associate Editor Lynnda Greene investigates
Though the term has morphed from a marketing catchphrase to a viable career path, the actual "green collar job" may need some qualification within the context of the clean energy spectrum. Definitions are variable at best, depending on context and the speaker's agenda, but in general all agree that the "green collar job sector" utilizes skilled trades (manufacturing, constructions, operation, maintenance, installation) as well as degreed professions such as engineering (mechanical, electrical, structural, chemical, civil, computer), management, planning, systems design, education, and information technology. Some green jobs will be new, and many existing jobs will "green up" as factory workers learn new skills to manufacture batteries for hybrid cars or solar panels.
Though power storage is rapidly developing into a major – and exciting – new industrial opportunity, its exact role within the new "green collar" spectrum remains somewhat illusive at this point, even to insiders. "It's a matter of perspective," says Jim McDowall, Business Development Manager for Saft America Inc., "and the perspective changes drastically depending on whether we're considering people who make the batteries or those purchasing and using them, such as utilities. Certainly the focus becomes greener when we shift our focus from the traditional standby battery field to the energy storage arena, and batteries directly connected to the grid."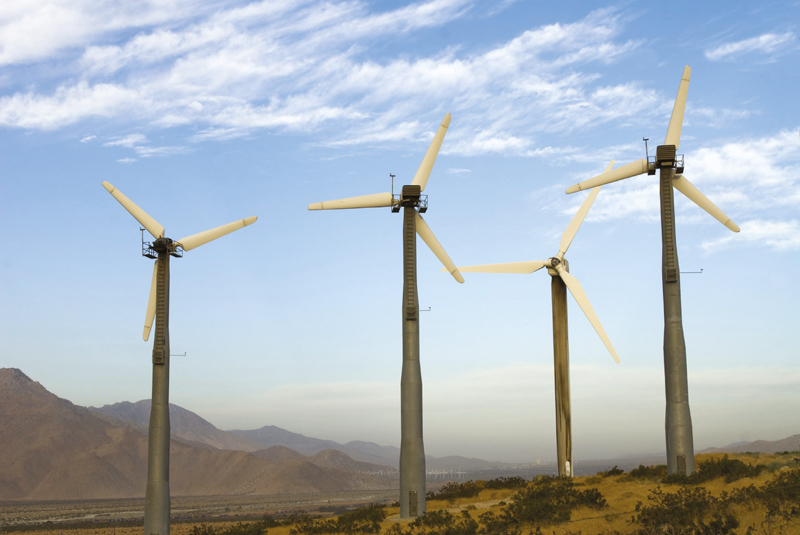 Certainly the impact of hybrid vehicle batteries on the utility grade market has been incalculable. "The PHEV has proven to be the catalyst for huge growth in the electrical storage market, particularly in integration with the grid," says McDowall. Utilities' growing interest in storage's ability to firm up renewable power sources, optimize power flow and potentially relieve congestion on transmission and distribution systems, has spurred serious plants to utilize large volume storage units in their plans for expansion and integration of renewable energy sources. "We've reached a tipping point at which regulators, legislators, utilities, all pay attention. Energy storage is happening."
And how. Figures for job creation specific to batteries and storage are difficult to find, since the field is only now gaining recognition as distinct within the energy industry. But such statistics as one finds for burgeoning (and related) renewable energy industries worldwide are instructive. Certainly projected amounts of investment in clean energy over the long term – are staggering. The International Energy Agency (IEA) recently estimated that $45 trillion worth of investment will be required to halve carbon emissions by 2050 by cutting down on fossil fuel use. Research firm New Energy Finance has reported that new investment in clean energy worldwide was $148 billion in 2007, up 60 percent from the previous year and five times higher than in 2004. Investors are only getting started, they say, pointing out that the clean-energy sector is already on its way to delivering the necessary technologies.
But many industry insiders have begun to fear there may not be enough engineers and technical professionals around to design and build the many complex new projects the new clean energy economy will require. As the post-war ("boomer") generation of engineers retires and universities throughout the West produce fewer graduates skilled in complicated new technologies, they say, companies will find themselves increasingly hard pressed to find well-trained talent sufficient to meet their engineering needs.
After some years of stagnant growth, analysts and executives alike say they expect to see a growing demand for a variety of engineers in all fields – civil, electrical, mechanical, process and structural – as well as a shrinkage supply of seasoned veterans, and a limited supply of new entrants.
Such worries have been fanned by controversial pundits like Thomas Friedman, whose best-selling book "The World is Flat" has shaken executive suites to their foundations. His unabashedly pro-free trade stance aside, Friedman's numbers, sourced from the US's National Science Board, are sobering.
Of the 2.8 million first university degrees in science and engineering granted worldwide in 2003, 1.2 million were earned by Asian students in Asian universities, 830,000 were granted in Europe and 400,000 in the United States.
Science and engineering degrees now represent 60% of all bachelors degrees earned in China, 33% in South Korea and 41% in Taiwan. By contrast, the percentage of those taking a bachelor's degree in science and engineering in the United States remains at roughly 31%.
Factoring out the science degrees, the number of Americans who graduate with just engineering degrees is 5%, compared to 25% in Russia and 46% in China."
Rightly or wrong, his conclusions – that the West will not have enough engineers to run the operations that will be needed, and more worryingly, that the West will lack the talent needed for innovation, always the West's strength – have gained considerable traction in board rooms and the media.
To some degree, current and projected numbers for investment and job growth in all developing energy markets bear such thinking out.
British investment in renewable energy production, for example, has surged in recent years to meet exploding demand. According to wind power specialist Vestas Technology UK, more than £1billion ($US 1.8 billion) is being invested toward the next generation of both cleaner power stations and renewable technologies – all of which will translate into thousands of jobs requiring advanced engineering skills.
Firms within the sector are expanding rapidly and recruiting heavily as a result. UK-based Renewable Energy Systems (RES), for example, have announced they are looking for electrical, mechanical, civil/structural and electro-mechanical engineers, grid, turbine and CAD engineers, and site managers and technicians. EDF Energy are likewise recruiting for senior electrical engineering positions as it attempts to reinforce ageing assets and launch new projects. And Siemens are reportedly looking to fill numerous vacancies in power station maintenance, new build, control and instrumentation, as well as renewables, plans to take on more than 3,000 people globally over the next three to five years, many of whom will be engineers. But, spokesmen say, staff are still hard to find. "Recruiting senior engineers is becoming increasingly competitive," Richard Bieda, recruitment manager for EDF, told British media earlier this year.
In the EU, newly mandated to reduce carbon emissions and increase use of renewable energies 20 percent by 2020, the EUREC Agency predicts renewable and related energy technologies will comprise the fastest growing sector in the energy market over the next 20 years. Various government reports cited in European media indicate that renewable energy industries alone already provide as many as 1.7 million skilled jobs, with thousands more to be added in coming years.
Officials in Germany, a renewable energy leader for decades now, estimate that as many as 400,000 people could be employed in its renewable energy industry by 2020. But despite such rosy projections, the country is nonetheless anticipating some shortages in qualified engineers, according to Dr. Willi Fuchs, president of The European Federation of National Engineering Associations (FEANI). "Already today we can see an acute shortage lack of engineers in many member states," he told the European Parliament in May, 2007. Germany had 70,000 unfilled engineering posts in 2007 at a cost to the economy of 7 billion euros a year, according to a recent study for the German Engineering Federation (VDI).
Some German companies say they may be forced to recruit engineers from overseas to sustain growth and innovation. Bosch, one of the country's premier engineering firms, recruited 1,500 engineers from India and nearly 1,000 in 2007 from China to pursue its expansion plans in emerging markets. The company expects that by early 2009, it will have more staff in China and India – 23,000 and 20,000 respectively – than in any other country outside Germany.
Japan likewise expects to run short of engineers of all disciplines. After years of fretting over coming shortages, the country is actually facing a dwindling number of young people entering engineering and technology-related fields. Since 1999, the number of Japanese undergraduates majoring in sciences and engineering has fallen 10 percent to 503,026, according to the education ministry. On the other hand, new graduates are finding themselves in high demand among corporate recruiters. Government figures for last year reported 4.5 job openings for every graduate specializing in fields like electronic machinery.
The decline has become so pronounced that Japanese industry, whose closed corporate culture has traditionally rejected outsourcing, has begun importing some foreign workers, or sending jobs to where the engineers are, usually Vietnam and India. Government statistics indicate Japanese companies employed 157,719 foreigners working on-site in highly skilled professions in 2006, twice as many as a decade ago.
The scene in North America, particularly the US, looks just as grim. Top industry executives, think tanks and industry associations, anticipating an impending wave of boomer retirements, have decried dropping enrollment in American science programs for some years now. Such gloom is reinforced by oft-cited but rarely vetted statistics asserting that the U.S. graduates only 70,000 engineers a year, while India supposedly turn out 350,000 engineers annually, and China produces an estimated 600,000.
Experts forecast stiff competition among energy companies for top talent from an increasingly shallow pool of quality workers. Companies not planning ahead, they say, may be left behind. Mary Ann Wright, CEO of Johnson Controls-Saft and vice president and general manager of Johnson Control Inc's hybrid systems group, recently warned a group of auto executives at the Center for Automotive Research that a shortage of engineers could definitely affect both the automotive and battery industries as they try to transition toward production of hybrid and plug-in vehicles. Citing US government projections of shortages numbering 160,000 over the next decade as "too low," she proclaimed that, lacking an adequate supply of well-trained engineers, "North America isn't ready" to compete. To keep up, she and a growing league of CEOs have called for a major revolution in science education. Like many other tech companies, Johnson Controls-Saft plan to double their R and D operations over the next three years.
Given the importance of the energy and power generation sectors in ensuring the future sustainability of the world's power supply, engineers choosing to work in this industry should be sitting in the catbird's seat, right?
Well not exactly, according to working engineers themselves, many of whom complain of poor pay, layoffs due to outsourcing, and job insecurity as more companies outsource projects to private contractors. Indeed a 2005 survey of 4,000 American engineers conducted by public relations firm McClenahan Bruer Communications found that 56% said their own companies currently have a shortage of engineers, 64% said outsourcing makes them worry about the profession's future, and fewer than 10% feel sure the US will maintain its leadership in technology. Since Asian engineers working for a fraction of what their Western counterparts do, they say, why would any intelligent young person would pursue engineering?
But something about the variables in this equation – boomer retirements, fewer science and engineering graduates, and rising demand in a newly funded, expanding industry – has caused many to question the accuracy of numbers so murky in origin.
Their skepticism has found validation in a recent report authored by four Duke University faculty and published in the March, 2007 edition of Issues in Science and Technology (published by the National Academy of Sciences), that refutes the widely accepted notion that the United States is not graduating adequate numbers of engineers. New research led by lead author Vivek Wadhwa, a founder of several tech startups and now executive in residence at Duke University, suggests that the figures are, in fact, wrong.
The Duke team found that when comparing the number of students earning degrees from accredited four-year programs in engineering, computer science and information technology combined, the U.S. remained in a strong position, producing about 137,000 graduates in 2004, to India's 112,000. China graduated about 352,000, but that figure, based on less directly comparable data, could well include "the equivalent of motor mechanics and industrial technicians," the study said. Analysis of salary and employment data across the country revealed no shortage of engineers in the United States. Researchers also encountered substantial anecdotal evidence from Western executives doing business in India and China indicating that shortages, if any, existed in those countries, not the US.
Further, the report found that offshoring of jobs to engineers in India and China occurs not for lack of qualified American (or tangentially, European) workers, or the availability of skills in other countries, but solely for cost savings.
News of an imminent dearth of talent in India may come as a surprise to the West, where India has long been perceived as one vast factory churning out hundreds of thousands of well-trained, highly motivated, low-cost engineers who threaten western economies' competitiveness at home and abroad. But Indian executives as well as industry experts say the their problem lies not in quantity, but quality.
A report by the McKinsey Global Institute last year estimated that only 25% of Indian engineering graduates were employable by multinational companies. Only one out of 10 Chinese graduates were deemed skilled enough in both engineering and language to join an international firm.
"The country that's in the deepest trouble now as far as education goes is India. China has gotten its act together; the U.S. has already had its act together. It's India that's going to be facing severe challenges," Wadhwa told the Los Angeles Times last year. "The number of graduates they're churning out is not keeping up with economic growth. If the country wants to grow at 7% to 8%, they simply don't have the number of graduates to sustain that."
The Duke report does express concern, however, that China, which is producing more engineers with PhD and master's degrees, is racing ahead of both the United States and India in its ability to perform basic research. It also asserts that the United States risks losing its global edge by outsourcing critical R&D, and that India is falling behind by playing politics with education. Access to higher education has historically been restricted to a tiny fraction of the population; and while trying to widen that bottleneck, many of the start-up institutions offering engineering courses are of dubious quality.
The study ultimately found that the United States has a tremendous amount of work to do to keep up. But even if the US did everything necessary to beef up their education systems and retool their workforce, the authors speculate, it will probably take 15 years before major benefits become apparent. Meanwhile, the authors conclude, the Chinese are already well positioned for the future.
How all this will play out in the power storage sector, now that it is gaining traction with the public as well as within the energy industry, remains to be seen. McDowall says he does not see a shortage of talent as a significant factor in the industry yet, except in the manufacturing of batteries where outsourcing is common. "So far we're finding enough qualified people," he says. "That said, it's true that we're beginning to see a lack of well-trained talent across all segments of engineering, and certainly we can anticipate that this shortage will begin to affect the battery and storage industry."
He remarks that there used to be so-called Subject Matter Experts (SMEs) at many utilities, specializing solely in batteries and dc systems. While some of those people still exist, most have had to diversify into a broader range of equipment. "It's not about any fragmentation of engineering disciplines but about workforce cutbacks and fewer people doing the same jobs, what the economists call productivity improvements," he says. "This trend is exacerbated by early retirements of some of those battery experts."
He expects utilities to support a reasonably healthy market of jobs offering some security. He also anticipates growth in industry segments involving installation and regulation, now handled largely by outside contractors that rarely offer any kind of job security. "Chemical, electrical and metallurgical engineering – we will begin to see a need for people in these fields. For now we have enough talent to choose from, but not as many as we'll need in future."
Jason Makansi, President of Pearl Street, Inc., a consulting firm serving the electricity industry, Executive Director of the Energy Storage Council, a public-policy advocacy organization, and author of "Lights Out: The Electricity Crisis, the Global Economy, and What It Means to You", sees the idea of talent shortages as something of a misnomer.
"All resources, including human capital, tend to be a matter temporary dislocation," he says. "I don't buy the idea of a chronic shortage. Universities and businesses will work to fill the need. I see engineering as a cost issue. There's supply, demand, and people tend to forget price, in economics 101. If universities felt secure in a long-term need for engineers, they'd retool to produce them. But until we see the kind of sustained 'new build' wave that would ensure a long-term need for workers who can build various components of our infrastructure, few will invest time and resources toward training."
He concurs with many engineers in the industry that currently the country has enough talent to meet demand. "But the wave of boomer retirements will definitely have an effect as companies lose their best and most experienced talent," he says. To address that loss, he thinks companies will begin to hire their retirees back on a per project basis. "They'll have to pay handsomely for this, and the workers will demand flexibility, but it's the best way to fill their needs for experienced, highly skilled workers."
Rhetorical hyperbole aside, context is crucial in analyzing any projections, whether in investment or hiring. If business and industry leaders, educators and policymakers are serious about building the energy technologies and infrastructure the post-peak future demands, then they will need to take collective measures to ensure an abundant skilled workforce. In the short term, that may mean companies need to be prepared to pay more for quality employees, and offer such options as flex schedules, job sharing and telecommuting to entice workers at or near retirement into working longer. Corporate heads and capital investors may need to deflect their obsession with short-term profits that favor cost-cutting to investment in long-term training, and R&D.
In the meantime, the new green engineers of the future seem best advised to develop some breadth in knowledge and variety in skills, as well as ingenuity and flexibility in order to adapt to shifts in markets, technologies and economic conditions. Globalization and modern communications, having radically altered the ways business now gets done, have launched new alliances, alignments, and markets. And no green collar will change that.