To meet its greenhouse gas reduction targets the UK has committed to electrifying its fleet of vehicles, with the sale of new ICE cars banned from 2030. David Greenwood, CEO – High Value Manufacturing Catapult, and Professor of Advanced Propulsion Systems at WMG, University of Warwick looks at the void of lithium recycling in the UK and sees an opportunity to get things right first time round.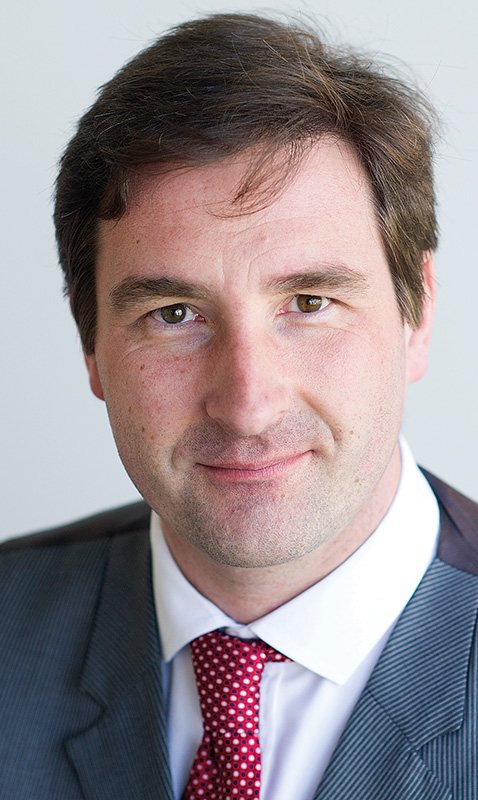 The UK Government's commitment to reducing our nation's carbon emissions by 68% by 2030 has demonstrated a collective step in the right direction as we explore ways of tackling climate change through the combination of considered R&D, robust industrial infrastructure and the development of new technologies.
In order to achieve this overarching goal, the accompanying Ten Point Plan for a Green Industrial Revolution has been put in place to 'accelerate the path to net zero'. The identification of road transport's contribution to the UK's carbon emissions has led to a number of the key initiatives within the plan. Road transport accounts for a fifth of the UK's greenhouse gas emissions, and one element of the plan aims to accelerate the shift to zero emission vehicles. Offering the potential to reduce fuel-generated CO2 emissions by 72% when compared to traditional combustion engines, electric vehicles (EVs) will be a key enabler if we are to collectively achieve this goal of reducing our impact on the environment whilst improving air quality.
The UK's current vehicle market generates annual sales exceeding 2.3 million units (in 2019), and the UK's plug-in vehicle market is the biggest in Europe. In 2020, of all cars sold in the UK, 6.6% were fully electric and 4.1% were plug-in hybrid. On average, EV registrations increased by over 100% from 2019 to 2020, including EV and hybrid vehicles. Bearing in mind that 2020 was a far from typical year, the current trajectory and scale of industry leaves us particularly well-positioned to support global efforts to reduce carbon emissions. Our ability to grow this industry and capitalise on its potential, both environmentally and economically, hinges on the successful widespread adoption of EVs throughout the British public.
Planning for a battery's end-of-life
As well as working to achieve consumer convenience, affordability and safety, we need to also ensure that mass transport electrification is reached via a series of decisions that hold sustainability as a core (and mandatory) objective. If we are to introduce EVs that are effective in the short-term and environmentally considered in the long-term, we need to think about what happens to the EV's battery when it reaches the end of its 'useful life' powering the vehicle.
James Marco, professor of systems modelling and simulation at WMG, University of Warwick, said: "Given how batteries often retain up to 80% of their energy capacity and power after this automotive 'lifespan', there is a huge opportunity to utilise battery cells and packs as useful energy resources for other second-life applications, such as stationary energy storage for domestic and industrial use. This provides viable environmental options through reducing reliance on (often imported) virgin materials, whilst streamlining supply chains, transportation and CO2 emissions associated with this process. This will also reduce costs, and mean that the original materials designed to power vehicles can live on longer and provide the required power outputs, serving other markets as well as the transport sector."
With significant investment across national facilities and R&D hubs, a data-led approach to battery traceability and tracking, as well as a standardised approach to battery pack manufacture, we could see recycling efficiencies reach 70% by 2030 and 80% by 2035. Dr Anwar Sattar, lead engineer in battery recycling at WMG, University of Warwick said: "As vehicle recyclers are bound by law to comply with the Battery Directive, they must ensure their batteries are recycled in a safe and efficient manner. It is in their best interest to enable recyclers to attain as much value from the battery as possible. Providing 'battery passporting' data to recyclers is one of the ways in which this can be achieved. This provides the recycler with access to the history of the battery, allowing for a rapid decision to be made as to the treatment route, whether it be re-use, remanufacture or recycling."
Recycling lithium-ion batteries: A huge opportunity for the UK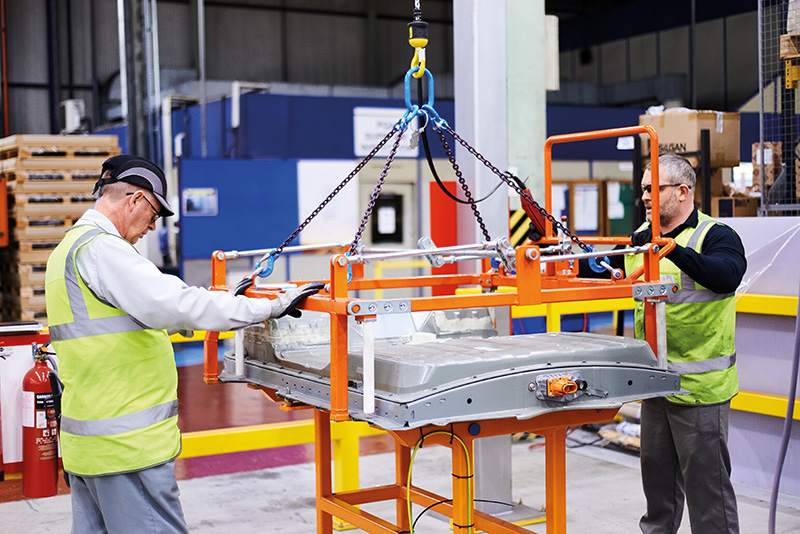 By 2035 most passenger cars will contain a lithium-ion chemistry traction battery, which contains valuable metals such as lithium, nickel, cobalt and copper. Demand for these metals is increasing, driving increased mining and refining activities around the globe— some of which is not conducted to the ethical standards we would like to see.
To put the scale of the problem into context, projections are that there will be approximately 1.4 million EV battery packs coming to the end of their 'useful life' every year by 2040. This will mean that 203,000 tonnes of batteries will require recycling annually (based on a 60% recycling rate) by that point.
The UK currently lacks industrial capacity for lithium-ion battery recycling, meaning that there is a costly reliance on mainland Europe when supplying batteries for material recovery after their useful life. However, this void of knowledge and facilities also presents a unique opportunity for the UK to get things right first time round, without the weight of any legacy baggage or processes from previous archaic, inefficient or damaging processes.
With the average value of materials contained in an end-of-life automotive pack in 2018 being £1,200 ($1,636) for Battery Electric Vehicles (BEVs) and £260 ($355) for Plug-in Hybrid Electric Vehicles (PHEVs), there is a huge opportunity in the UK to recycle lithium-ion batteries. At present however, the cost of the recovery processes can be higher than the value of the materials recovered— meaning that used car batteries are a financial liability rather than an asset.
It is imperative, therefore, that we develop and deploy recycling processes that are both environmentally and economically sustainable. As well as maximising the recovery and future usage of a battery's materials, the emergence of such a sector will alleviate costs associated with importing materials and exporting used battery cells internationally. Whilst reducing the carbon emissions underpinning international transportation routes, investing in the recycling industry also provides a viable way to ensure that as much of the EV and associated battery supply chain as possible is kept within, and for the benefit of, the UK.
The RECOVAS project aims to develop this UK capability, creating the UK's first commercial-scale recycling facility for automotive traction battery packs in a bid to take the national initiative. Led by EMR, the consortium of partners includes WMG at the University of Warwick, and the likes of major vehicle manufacturers Bentley Motors, BMW and Jaguar Land Rover.
Strategically located UK battery recycling
Strategically built and positioned battery recycling facilities, near to automotive and battery manufacturing plants, will allow us to further minimise our carbon footprint, whilst responding to the predicted growth in battery recycling demands within the next few decades. Local recycling hubs for manufacturers will be key to reducing CO2 emissions through minimising battery transportation, and these will also ensure that the time it takes to reintroduce the batteries back into the supply chain is minimised.
The challenge in the short-term is that volumes of end-of-life automotive batteries are low— as EV sales over the last 10 years were minimal, and most of these vehicles are still in service. This means that only a small number of facilities will be commercially viable in the next few years, but this will quickly increase as scrap from battery manufacturing (a more valuable commodity than end-of-life batteries) becomes available, and more plug-in vehicles reach end-of-life. It remains to be determined how the economics will balance the number and scale of recycling facilities against the transport and logistics costs of moving used batteries around the country. This will become clearer as more efficient recycling processes are developed, and logistics costs reduce.
Leveraging investment to realise the vision
The investment needed to create a sustainable end-of-life battery industry in the UK falls into three parts:
Research and development— in particular to develop cleaner, more effective, and more cost-efficient recovery processes, but also to develop battery designs that maximise the chance for second-life usage, and minimise material recovery costs
Initial plant deployments— especially at a time where commercial viability may be marginal due to low volumes of feedstock
National scale investment— to ramp up capacity in line with growing demand
The first two of these are likely to require government funding, but if this is done well, then national scale-up should be possible with private investment, and on the basis of being a viable commercial business.
In doing so we must not lose sight of the fact that upskilling and training of people will be key. For example, there will need to be a considered and standardised approach to training to ensure technicians are dismantling battery packs safely and in accordance with recognised safety and environmental standards.
Dr Sattar adds: "Recycling of automotive batteries requires a whole end-of-life ecosystem to be installed that accounts for all stages of the process and ensures we are shaping the industry in the most efficient and sustainable ways. For example, training of personnel to enhance battery removal capabilities, battery triaging through tracking the production, and lifespan of a battery through data; battery transportation, battery processing during recycling, and material refining and recovery capabilities will be key. WMG is working alongside industrial partners to make this a reality and is also carrying out cutting edge research to enable more efficient recycling."
The good news here is that we are still (just) in time to act— the UK has recognised this need before it becomes a major issue, and government funding organisations like the Faraday Battery Challenge, the Faraday Institution and the Advanced Propulsion Centre are actively engaging with universities and industry to develop and deploy the solutions we need. If successful, we will reduce the need for new mining and refining, reduce the cost of electric vehicles, reduce embedded carbon emissions from batteries and gain security of supply for critical industrial materials.