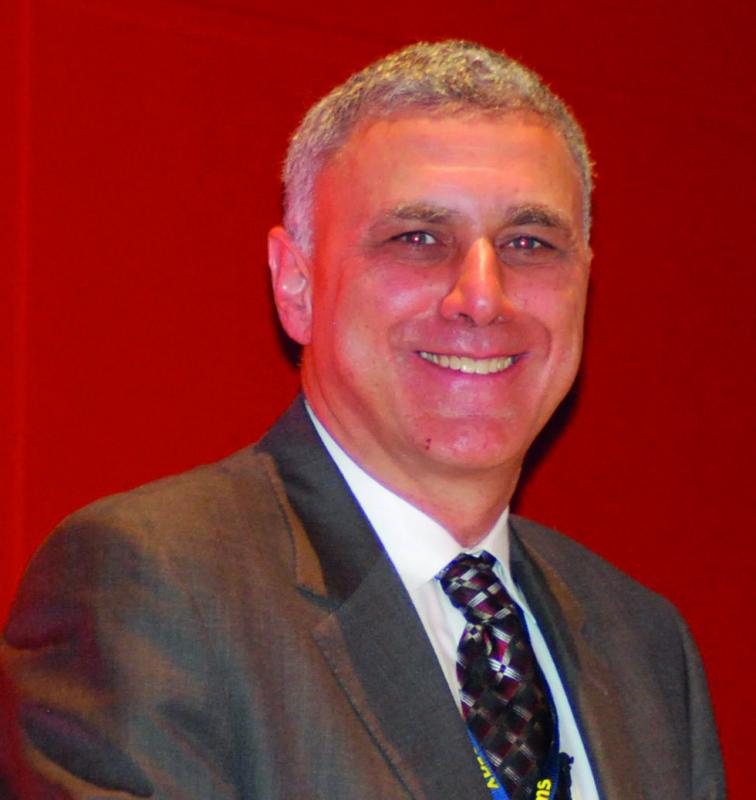 The Editor reports from the AABC's first European meeting in seven years and isn't happy.
How times change. The last time the Advanced Automotive Battery Conference came to Europe was in 2003. It was in Nice. BEST's first issue was yet to appear and we could just afford a very cheap hotel.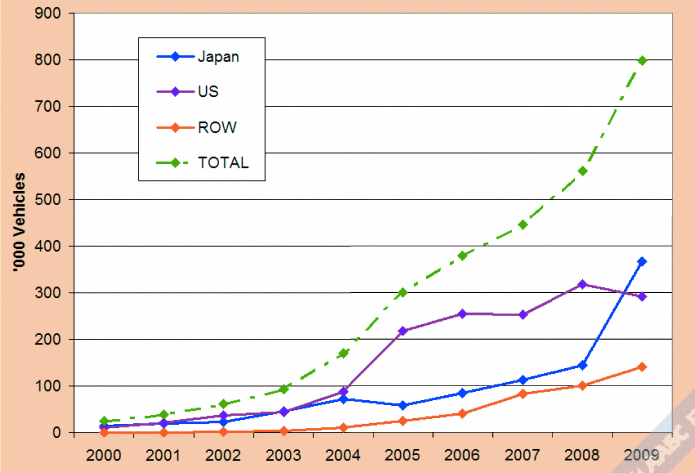 The weather was hot and there was a conference track on fuel cell vehicles! In 2010, European car makers have embraced micro-hybridisation big time, lead-acid chemistry is still very much in the driving seat in all of this, though lithium-ion is still getting all the attention and Nickel Metal hydride, which powers the majority of full hybrids on the road today, hardly gets a mention.
It's a world turned upside down in many ways. The global auto industry has been hammered by the credit crunch, but alternative fuels and the electrification of cars is the promise of the future.
BEST is thriving and felt confident enough to produce a supplement on EV-related issues. And the meeting is in cold dark Mainz, Germany where the heart of the European car industry is based. And a Volcano in Iceland hasn't yet erupted screwing up air travel for thousands.
Thanks very much to the European Union, Dr Menachem Anderman, who conceived AABC, is now able to mount not one but two very successful meetings in two parts of the world, which this writer believes will become increasingly divergent (but nevertheless both 'must attends').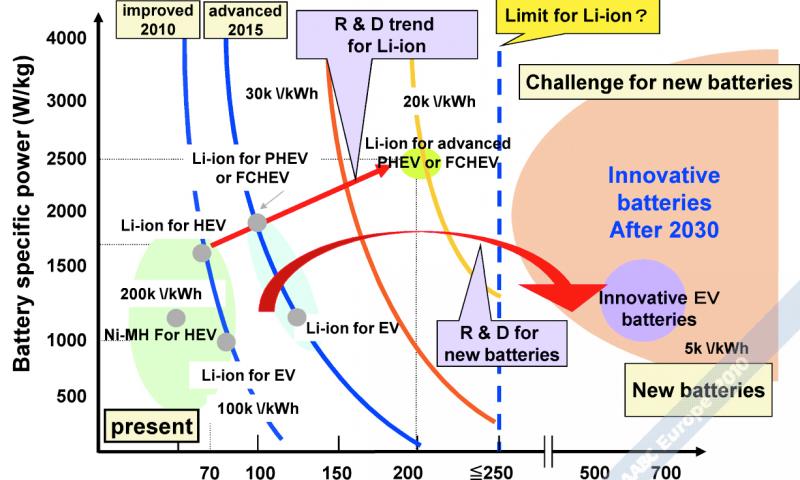 And why is that? Well for once the mighty European Union has done something beneficial for environmentalists, car makers and the lead-acid battery industry alike. In the push to reduce tailpipe emissions, all car makers have to do what they can on all their vehicles to reduce CO2 emissions right across their fleets. And the simplest and cheapest way to do that, from the tin box offerings at the bottom end of the range to the Vorsprung Ubermenschen exec super cars have gone stop start. That, for now is pretty much all lead-acid.
And you'd think wouldn't you, that what the market is really doing would be reflected in the running order of the conference— with stop start, and microhybridisation at the beginning and lithium-ion technology bringing up the rear. But no, Dr Anderman believes the not insignificant Large Format lithium-ion (LLIBTA), which somehow in my mind translates to "libido", seminar is more important.
And indeed all the sponsorship and commercial activity is largely lithium- ion. Yet in his own presentations, Anderman has consistently downplayed the rate of uptake of lithium-ion technology in vehicles for the best part of a decade to come.
And the big issue of lithium-ion safety, the unquestionable elephant in the room, was hardly addressed in any detail in the one day dedicated to large format lithium-ion batteries. It was very much a series of infomercials for new chemistries, additives and separators, with two very light touch papers on the safety issue. It was not the AABC this author had seen in past years, by any stretch of the imagination
When I challenged session chair Prof Martin Winter on that very issue during one of the breaks, he answered in a roundabout way: "There has been a lot of consolidation in the industry." A polite way of saying companies aren't prepared to talk about the issues they are most uncomfortable with?
Typical was the presentation from ConocoPhilips. Not a name you'd immediately know in the battery industry. But you could guess it would have "competence" in graphite and thus can and does produce anode materials for lithium-ion batteries. The presentation in the handouts, like the oral presentation itself was bare and perfunctory— a list of company products, particle size data and capacity. You might as well have downloaded a data sheet from the web—in fact the web site is considerably more informative and entertaining.
And so on to Umicore, at the other pole of the battery as it were. But here you get a heap of justification of why the company does was it does in the way that it does. Because when we're worrying about supply, we should be thinking " sustainability" and "stewardship" and all the other politically correct industrial clap trap industry has to put out, to fend off the Greens and do what its PR consultants think best. The fact is Umicore is a hugely successful metals company with a pretty decent record in battery recycling and it produces and refines the Nickel Cobalt Manganese mixes you'll probably use in some of your lithium-ion cathodes. Come and visit our stand why don't you?
Brian Barnett, my favourite safety Guru , is here wearing his salesman's hat too. Bugger safety, today we're here to give the full commercial lowdown on CAM7, Tiax's new high energy density high power cathode material. Not too much here on formulation but we're told it's a nickelate, it's high available energy density (200Mah/g-1), very good low temperature energy density (80% capacity retained at -20ºC) and its high power too, with 100C discharge exceeding 130mAH/g-1. Nice charts too Brian, showing all the key characteristics. How much and when? Send Brian an e-mail, I guess.
This was good technical salesmanship with none of the "that's all the slides I have time for" finish.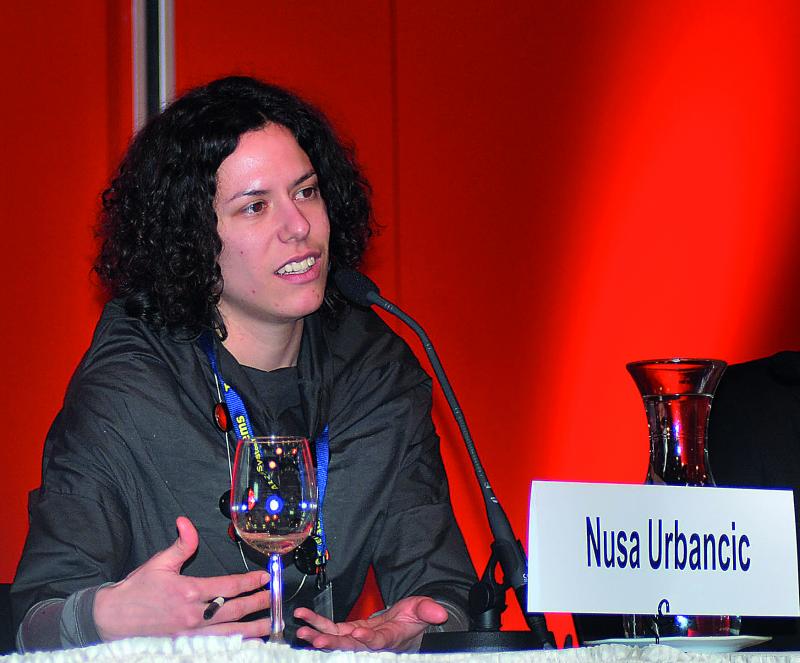 But there's no real discussion in this session at all. A new separator from Mitsubishi (but then separators aren't the answer to soft shorts), new binder developments from Solvay, which are suggested to improve both calendar and cycle life… But there's nothing on developments of new electrolytes or other safety technologies or even the development of new testing procedures. It's like the UK election campaign where no party will discuss the impending cost of the budget deficit.
It is left to the automotive OEMs to touch upon the question. Cue Daniel Andree of Audi. And he's at least frank and honest. The car industry knows all about mechanical deterioration relationships like mechanical abrasion and load stress. They can work out how long mechanical parts will last. When it comes to batteries, they don't know much. But they can ask good questions.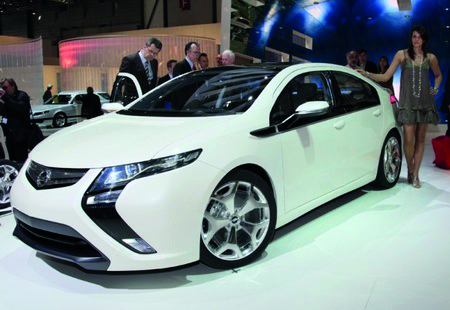 What are the deterioration mechanisms in the lithium-ion cell?
What accelerated tests are appropriate?
What happens when you mix natural deterioration with customer usage?
Can you influence and control the deterioration in use?
The cell makers should be able to answer the first question and by now most of the OEM know just about enough to understand what's happening. The second question is much more difficult because lithium-ion development is a rapidly moving target. The choices facing the OEM are to work with something established with a lot of test data available or something new.
Then it's a matter of determining the effects of storage, temperature and cycling. But if only life were that simple. Andree concluded that results can't be extrapolated between different chemistries or systems and life testing really can't be accelerated by much because temperature has such as a profound effect— so lifetime testing, for any " new' product, is going to need at least one to two years— maybe longer.
It all adds to cost. Evaluating new promising materials is not panacea to making better batteries, where better assumes cheaper.
And if that wasn't bad enough, there are all the safety tests to consider. At least Andree mentioned the soft shorts issue. "It must be prevented," he said. Yes but how?
The other known knowns, to quote Donald Rumsfeld yet again, were also flagged. Internal shorts caused by foreign particles, mechanical deformation of the cell— yes these are issues which need to be fixed, but will they be?
Then there's all the crash testing to be done, not to mention having sufficient monitoring and control to detect hot spots overcharge .
To my mind Audi had convinced the audience that they had thought very hard about all the things that had to be done to make lithium-ion battery packs safe in customers' cars. But I doubt they had convinced anyone that all of these things could be done because they revealed almost nothing to show that they had achieved any progress on any of the problems.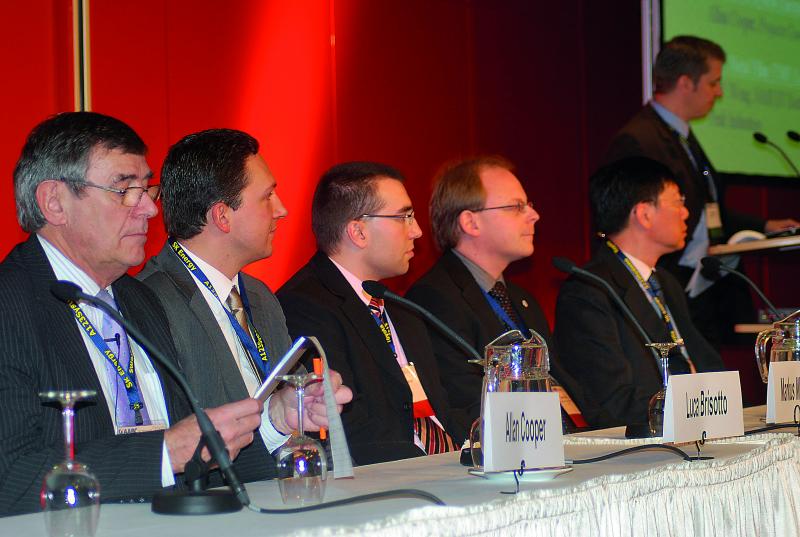 Harry Doring of ZSW added little. Well at least they're building a test centre at Ulm in Germany with test bunkers to take batteries of up to 20kWh. But they're still carrying out battery abuse tests— failure tests, some would say, batteries are designed to pass.
It's all wrong of course. Nobody wants to learn the lessons of burning laptops, exploding cell-phones and searing submarines.
The AABC conference itself, the supposed "meat in the sandwich" of this three day event wasn't up to its usual standard, or perhaps I'd heard it all too many times before.
Dr Anderman's own personal spin on things said little new and was at best a re-iteration of things past or at worst a trailer for his latest report on the plug-in market report.
If the audience doesn't know the key bullet points about batteries now, they are not listening—safety, reliability, durability, cost and performance.
Conference goers did get a few stats for their money before forking out a few thousand dollars more for the good doctor's report.
The pure EV has emerged again as a kind of Viagra for car sales graphs, which show erectile dysfunction and has taken everyone by surprise. Like the rest of us Anderman pondered whether range charging time and battery cost could be affordable and was anyone going to make money. Even if the technical problems are overcome – charging infrastructure battery cost and life etc, the pure EV car numbers in just five years time are small— just barely over 0.11% of global car sales— but its another US$billion battery market. And that is not to be sneezed at.
The BEST session came on the Friday, a good thing too because your scribe gave up birthday celebrations to attend— it focused on energy storage for microhybrid solutions— stop-start.
But as Daniel Kok of Ford explained, in the real world, this turns out be much more complicated than one first thinks. For example, does the system stop in neutral or in drive? What are the effects of other critical loads on the system battery voltage? Can stop start be applied if the automobile's battery management detects the battery is incapable of performing another stop start?
If that's the case, is the owner/ driver going to see any benefits in fuel consumption? And so it goes on. All of these issues lead the observer to suspect that lead-acid is facing a tough challenge to keep its market position in this area which is what the great majority of automakers are relying on.
Kok pointed out that in a Ford Transit Van, the builders had gone to the considerable cost of adding a second battery to support secondary loads. Nobody wants to make their car electrical systems any more complicated or expensive then they need be and don't forget microhybridisation is being applied to the most expensive and cheapest model in Europe. And there is application of both lead-acid technologies—VRLA and flooded, with flooded batteries being somewhat cheaper.
So which batteries do better? It was hardly a surprise for Dr Joern Albers of JCI Europe the owners of Hoppecke, to report a study of the impact of VRLA and flooded batteries in the duty cycles you would expect to find in micro hybrid vehicles.
The fact that both kinds of batteries are going to be subject to partial state of charge conditions is not surprising but this condition makes battery acid stratification more likely in the flooded battery, which in turns makes it more difficult to accept regenerative charge. In short, car makers who use flooded lead-acid technology are going to be more restricted in how they use the battery on vehicles and JCI claim vehicles that used the VRLA AGM technology were more fuel efficient.
Now of course you wouldn't expect the makers of flooded batteries to let the makers of AGM batteries get away with this and they didn't.
Luca Brisotto of Exide Europe pointed out that while the VRLA batteries did, on the face of it have improved high rate performance for wider PSOC operation, improvements have been made to flooded batteries including the addition of conductive additives to the negative plate, which should make charge acceptance easier and thus improved fuel economy.
But this issue will run and run. Both companies have only a limited amount of experience with either technology— just a couple of years. Possibly the biggest influence of lead-acid technology is temperature and who knows quite how much damage a severe winter (such as the one just passed) or an extreme summer might have?
Companies like BMW are taking no chances— while relying on lead-acid for BMW's efficient dynamic stop start technology— it adds another technology to the mix— telemetry. The punishing duty cycle may result in premature ageing of the battery so an on board intelligent battery sensor measures voltage, current and temperature of the battery.
The system calculates state of health and power prediction. And if its " worried" that there is not going to be enough reserve capacity for future cranking, it warns the driver in advance and also calls BMW connected drive, according to Markus Mauerer, of BMW.
Now pardon me Mr Maurer, but if I've just forked out nearly £70,000 Sterling for a new M5 series, I'm gonna be mightily p****d off, if the car tells me there's a battery problem and I have to visit the service centre?
The average punter in the UK and elsewhere is not going to want to know about state of charge and state of health, of lead-acid technology when he's paid that kind of money.
I'm beginning to see why Mercedes went to the trouble of fitting lithium-ion chemistry to the S400 Mercedes. This consists of 35 cells with a capacity of 6.5 AH and a voltage at 126Volts. — it takes up the space of a 90Ah lead-acid system at a fraction of the weight, but it needs a cooling system all of its own. They didn't talk about cost or performance but you can be sure it doesn't have the problems of lead–acid.
Altogether a disappointing Ist European AABC. It's clear now that the electrified car market of Europe and the USA/Asia are going to evolve in different ways— from the cars themselves, the degree of hybridisation employed and the battery chemistries available.
With safety issues skated over and 'infommercials" forming more than a third of the content, it was a far cry from Dr Anderman's early technical triumphs. We're still in the early days of advanced cars and powertrains. The shake out is yet to come. And that's probably going to make the future even more expensive than it need be.