When a battery goes wrong it rarely hits the headlines, and although incidents like the recent Dreamliner battery fires are infrequent, they highlight how dangerous batteries can be under the wrong conditions. But these batteries passed abuse testing. Ruth Williams asks whether the tests push batteries far enough?
Everyone would agree something as potentially dangerous as lithium batteries should be evaluated for safety, but what hasn't been agreed on, or harmonised, is the way in which they are tested or the degree to which they are tested.
Tests had previously focused on measuring battery performance, but following a series of safety incidents, safety testing became more important. So called abuse tests are designed to mimic stress conditions which compromise safety to measure how a battery responds. This information is included on the label for user assurance of conditions of use.
The pace of technological change is ahead of the safety testing standards, and with lithium batteries being used in larger scale applications it is imperative to know how they will respond to stresses. An accident involving the batteries in an EV or a large storage application could be far more dangerous than a pouch battery in a laptop overheating.
Lithium batteries being transported must comply with the UN Transportation Testing Specifications. To be sold into any market place, they must adhere to the standards dictated by the country of sale. The Underwriters Laboratory and the International Electro-technical Commission have developed standards to address possible lithium abuses and are working to incorporate knowledge of battery failures into the standards and tests.
There is some degree of harmonisation in the types of tests used but variations remain. So it's fair to say there are 'common' tests but not 'standard' tests. These common tests assess electrical, mechanical and environmental risks to the cells or batteries. The destruction of the battery is expected, but it must fail in an approporiate way to pass.
The UN Transportation Testing Specification was introduced in 1997 to regulate the safety of lithium-ion batteries in transit by surface or air. The idea is that in transit a battery, or container full of batteries, could encounter extreme temperatures, dust, moisture, vibrations and pressure so they must be able to withstand a simulation of these conditions to be deemed safe to transport. (See BASIC TESTS)
The UN Transportation Testing Specification will show a company that its cells or batteries pass the standard for travel, but this doesn't means they could withstand more extreme conditions. This has invited criticism from the industry that abuse tests do not go far enough to put batteries through their paces.
These tests are not comprehensive for all conditions a lithium battery may encounter, but act as a useful starting point. Intertek is an independent multiprogramme laboratory that abuse tests batteries. It tests batteries to see if they comply with designated standards, and can be labelled as such.
Grant Gibbs, Intertek European Business Manager, Energy Storage, said: "People are surprised if batteries fail at the first test when they are confident the battery is safe, so these abuse tests are a good starting point." These tests dictate to the industry how a lithium battery must be assembled in order to pass this level of stress.
Past this, there is no standard test because there are too many variables depending upon where a battery is to be sold and the type of application it will be used in. While some countries use harmonised testing criteria, none is obliged to. The onus is on the company selling the end product to ensure the battery complies with the standards, not the manufacturer.
Even for the basic tests, it is not a perfect system. Gibbs said: "If a company has a lab and facilities to do testing in-house there is nothing to stop them doing just that. They are not obliged to go to an independent company, they just have to label the battery accordingly." However, if the end-product carries third-party certification the battery must go to an independent test as part of the whole system.
Yet labels stating the tests were carried out at an independent laboratory give credibility because these laboratories are audited.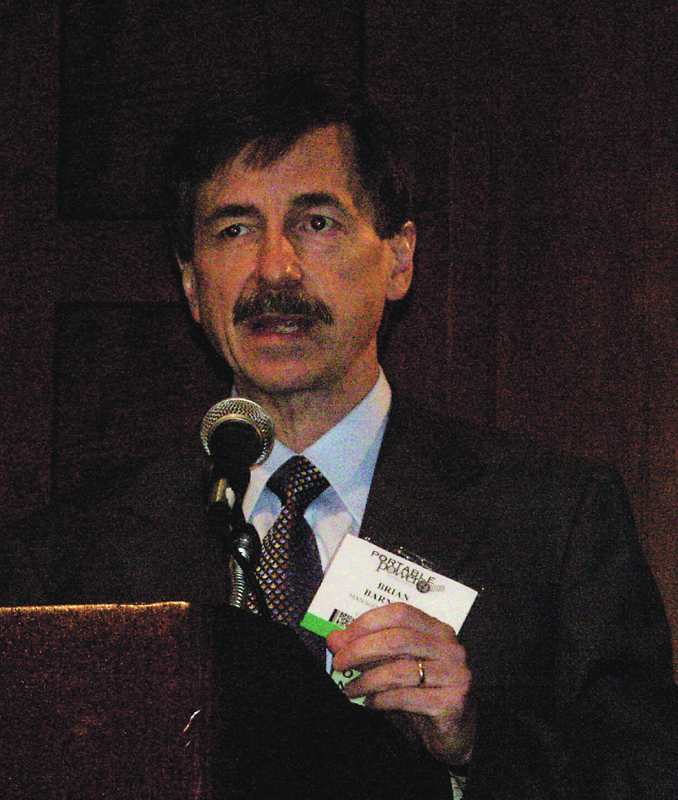 The tests are usually destructive and Intertek tells its clients not to expect the batteries to return in an operational state after testing. So what is the merit of a test where a battery is penetrated and a short circuit is the known outcome? "It shows when it does fail, to what degree will it fail? Will it fail safely? Will it vent? This information is invaluable to R&D teams," Gibbs explained. "The method of test and outcome are as important to developing batteries as an outright pass or fail."
A key consideration for a company wanting to test its batteries is ascertaining what they hope to accomplish from the testing. This boils down to the intended use of the battery – what application or product it will be in. Gibbs said, "I would urge companies to get a copy of the standard for where they plan to sell the battery as early as possible. Knowing exactly what the standards are means they can be incorporated into the design and development." When choosing the standard for the battery the company must also consider the application it is being put into, Gibbs added.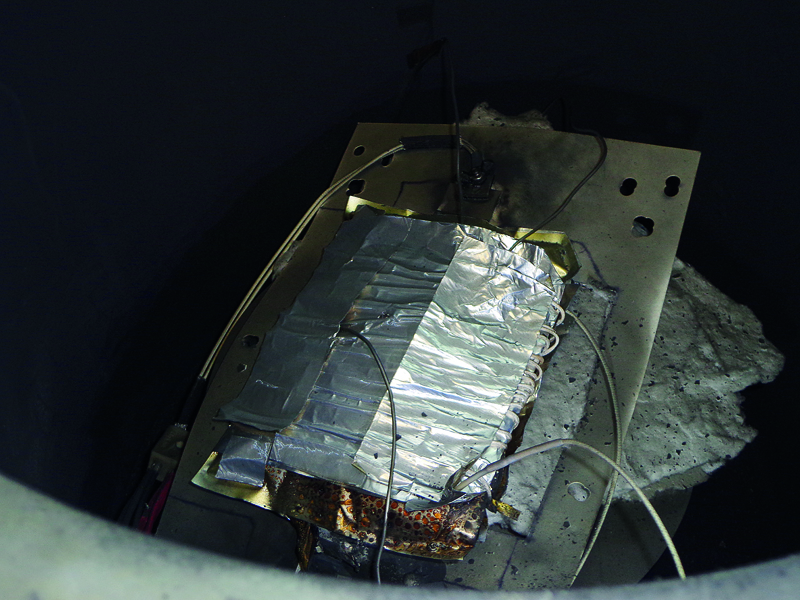 He explained how a standard might dictate a safety mechanism in place to prevent it from venting, such as a fuse, so the battery needs to be designed to an appliance's standard. The manufacturer can make design decisions, and build with the standard in mind.
With so many standards, how far is far enough with testing? Having safety standards in place does not equate to knowing how the battery will respond to every stress if the tests do not push a battery to an extreme enough condition then a user doesn't know how the battery will really respond under stress.
Dr Brian Barnett of TIAX is familiar with limitations of the current tests. He said that while people feel the need to have safety tests, they are not always relevant to the conditions they will be used in. The tests are not sufficiently comprehensive to encompass potential stresses a battery undergoes in the field. "There have been various recalls of batteries throughout the years, and all of those batteries passed safety tests, so you have to ask are we doing the right tests?"
Barnett thinks standards do not sufficiently outline what a battery must go through because the multiplicity of standards means there are no rigid guidelines. He said of the penetration test: "There is no standard for how it is carried out: the speed of the nail, the taper of the nail, the material of the nail, none are specified. What you find is that cells will pass at one speed and not pass at another."
Barnett argued that knowing the chemistry of a battery would inform how it will respond to heat or overcharge so the testing holds less value and relevance depending on how severe it is compared to real world conditions.
In a similar vein, HEL Group tests chemicals, and batteries, far beyond their comfortable limits on the theory that in practice, it is impossible to predict just how severe a situation a battery could be placed in.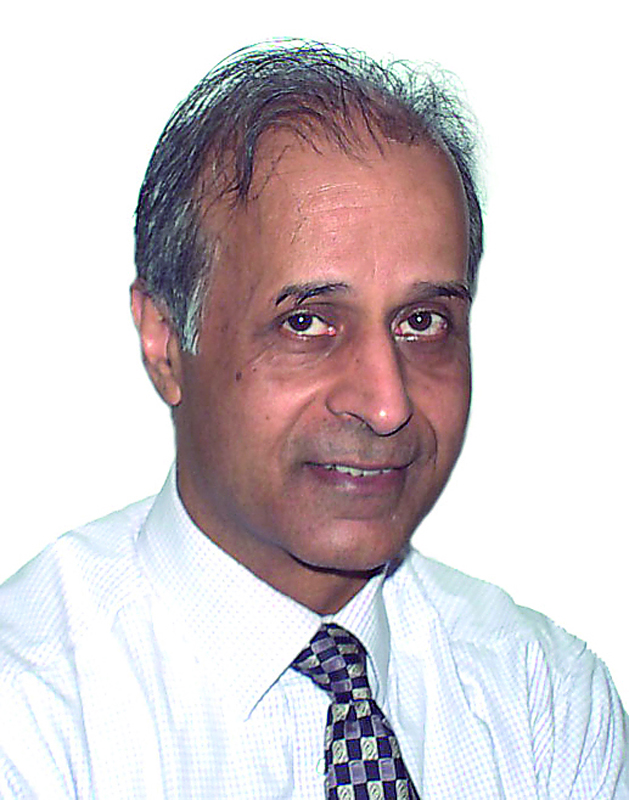 Dr Jasbir Singh, Managing Director of HEL Group, said that the existing tests do not address all the conditions a battery may face. "As the industry has grown there have been new safety issues because of the chemistry involved." HEL conducts test in conditions that allow the battery to reach its maximum temperature by allowing chemical reactions to occur without being cooled externally. Singh said, "there are a range of tests for batteries but these tests don't necessarily look for the properties HEL is concerned with."
Singh explained that HEL looks at testing batteries from a chemical reaction point of view, rather than an energy perspective. HEL allows batteries to overheat through overcharge or discharge, which leads them into thermal runaway, and monitors the reaction.
The machine used in these thermal runaway tests is an adiabatic calorimeter—a cylindrical machine with thick walls from which the temperature can be monitored. The charge, voltage and current can be adjusted remotely via computer. HEL has developed this testing from traditional calorimeter testing for chemicals.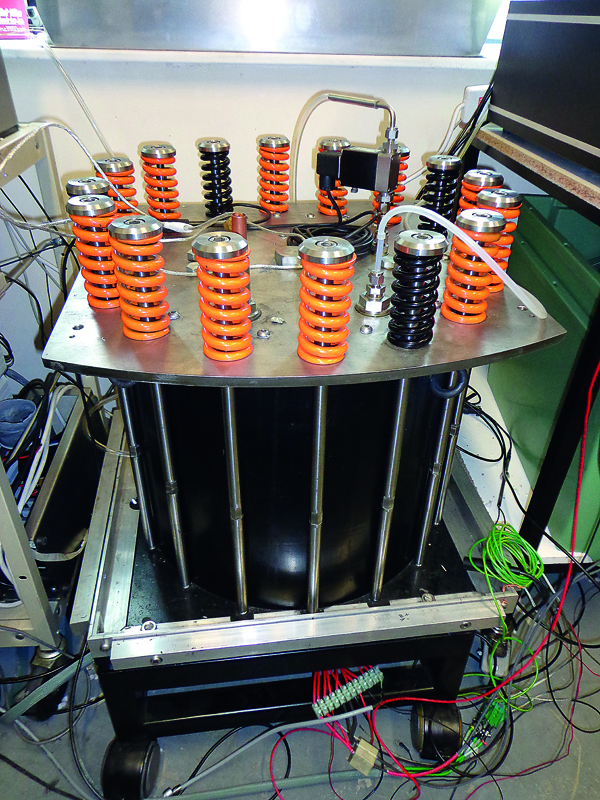 Singh said that without allowing a battery to go beyond its comfortable working parameters and pushing it further, there is no way of knowing how extremely it will react.
"HEL tests the battery in 'worst-case' scenario, if the batteries were in a car with several stacked together there would be no cooling going on. We want to understand what would happen if the problem occurred in a real incident not just an environment where the problem cannot be seen."
To recreate this real incident scenario, HEL testing equipment retains the heat generated so the temperature continues to rise until it reaches thermal runaway. Unlike other testing, there is no heat escape; the controlled environment means the battery will not be cooled by external conditions.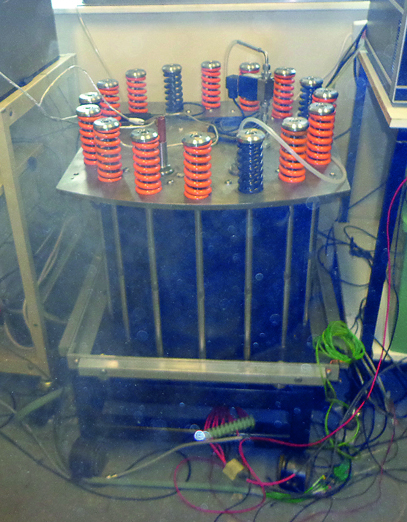 An insulated heater surrounds the battery; this is crucial because it ensures there is no cooling from the environment. The outside temperature is as hot as the battery meaning the battery gets as hot as it wants to.Witnessing one of these tests in action was very dramatic. The reaction of the battery being overcharged even surprised Mark Appleton, HEL Development Manager. He described the 4.2V, 5Ah lithium-polymer pouch as 'modest' as it was gradually charged at 5V then 10V before it headed to thermal runaway.
The charge rate is increased to raise the temperature until the battery fails. As the voltage is raised over 4.2V, its comfortable level of charge, it is monitored for the point it goes into run away and how it reacts. As the charge increases from 5V to 10V, so does the temperature.
A video feed gives a constant image of what is happening inside the calorimeter, for 30 minutes there was no visible change but the temperature and charge readings climbed slowly.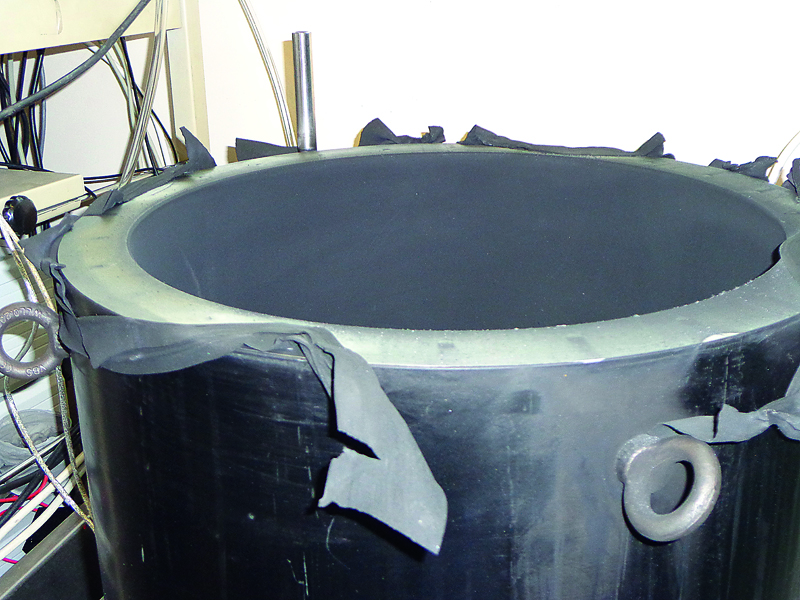 Appleton said this battery was slow to respond to overcharge, but after 30 minutes the voltage rises very quickly and the temperature rises quicker up to 60C and 5.744V. After 35 minutes the voltage quickens to six, then seven, then eight volts and Appleton said this is the point of thermal runaway, the current falls and the voltages reaches the maximum of 10V.
The charge is increased to 15V and the battery went into thermal runaway. The video feed showed the pouch swelling and cracking as the gases were released. The gasket of the machine blew and the lid lifted as gas poured out. The temperature reading reached 420ºC, as combustion was visible on the video. So much for a modest battery.
After a safe time, the lid could be lifted and the damaged battery inspected.
The reaction of what an expert had perceived as a modest battery showed just how volatile the chemistry could be. The same conditions, but not in an adiabatic calorimeter, might lead a person to think the battery is reasonably safe because it was not tested to its worst case scenario. As Dr Singh put it, "people may not appreciate the problems they could encounter or just how dangerous they can be– it's not the battery itself that is hazardous, it is the conditions it is in that cause problems."
Knowledge of calorimetric test data as well as feedback from other testing allows manufacturers to inform users how different stresses will affect the battery; this enables precautions to be taken if operating in hazardous conditions. For example, cooling must be designed if discharge causes the battery to heat or to limit the charge rate to prevent heating. Isothermal testing again uses a calorimeter, but removes the heat to show developers how much heat is generated and how much would have to be accounted for and removed. This allows R&D teams to detect problems early in development to look at changes in electrolytes, chemistry or design.
Safe discharge rates in a car limit the maximum speed the car can travel, as far as the battery is concerned, this imposes a speed limit on the car. If that speed couldn't be tolerated you would have to design a thermal management system that makes sure the amount of heat being generated can be removed, or have to find a way to cope with the heat being delivered. So in this way post-engineering can be done.
Knowing a battery will fail under stress is one thing, but knowing how extreme the chemical reaction is helps manufacturers and users be aware of how, where and how much to use their battery.
While this information is beneficial to battery makers and users alike, is it enough? The standards stipulate whether lithium batteries are safe for transportation but not for hazardous conditions they might be used in.
Every battery that has been involved in a safety incident will have passed some standard of testing. This brings up the important question of what type of problem is a battery going to encounter in the field.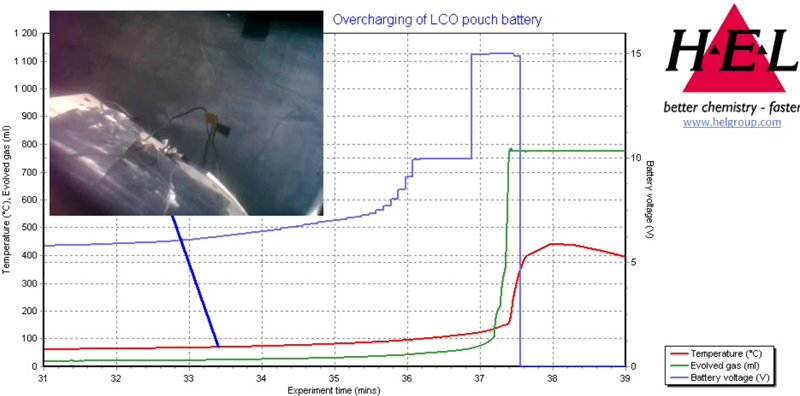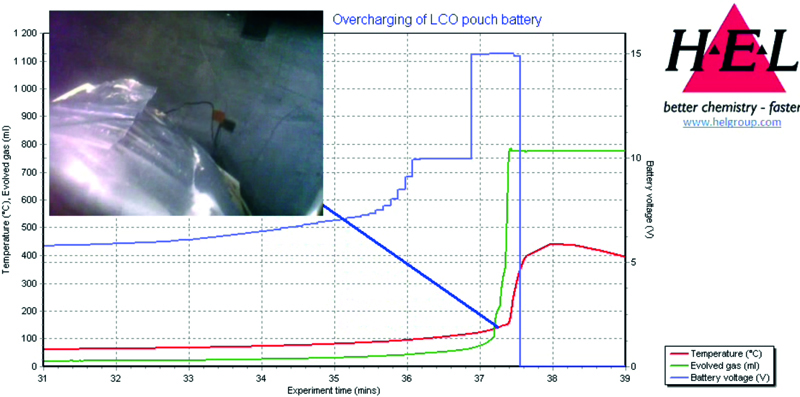 Dr Barnett doubts the correlation between what a battery is tested for and what causes failures in the field. "For many years, people have been abuse testing by rote and we are still having safety incidents. We're are the point of asking whether the test has a high degree of fidelity with the stresses a battery experiences in the field". Barnett's work with TIAX identified disparities between the way batteries are tested and actual battery failings.
He explained analytical work on failed batteries is problematic because often the scale of the damage limits what can be assessed, but where it is possible, large amounts fail due to internal shorts. Barnett said the situations that cause these shorts to develop are not simulated during abuse testing.
The infrequency of internal shorts— about one in ten million— makes testing hard, Barnett said, "the rarity means you can't logically think by taking a cell off a production line you are actually measuring, for the same phenomenon that occurs in the field."
Another issue is the conditions that lead to a internal short do not develop in the first three months of production.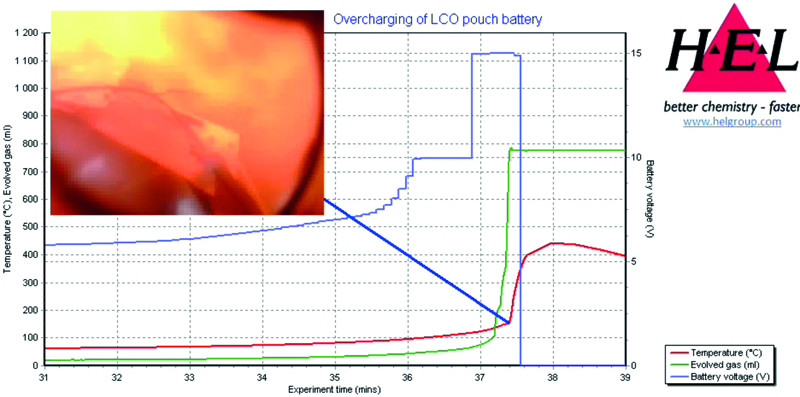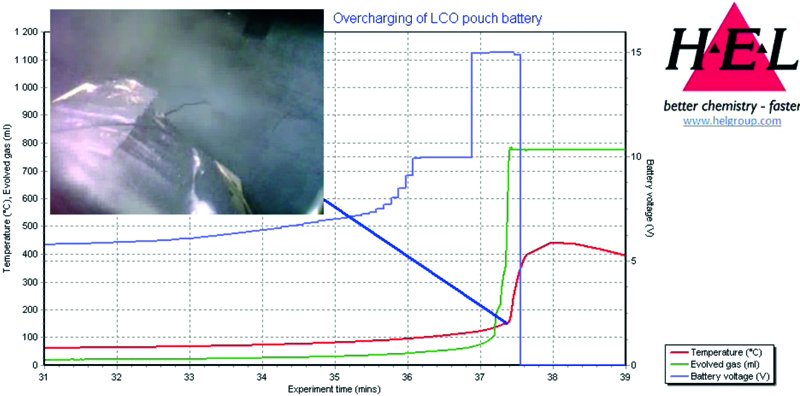 The growth of dendrites for instance is slow and erratic and will not show up in a three monthly test.
"The condition does not exist at the point of manufacture so is impossible to detect. Cells that are poorly made can be detected and never leave the production line, but only if the problem exists at the point of production."
Underwriters Laboratory has been trying to understand the root causes of internal short circuits to define and develop safety tests that assess the propensity of batteries to have an internal short. Due to many causes of such a short, there isn't a uniform safety test. The Japanese Standards Institution C8714 is the only standard that requires a forced internal short circuit test. It involves disassembling a charged cell and putting nickel in the cell winding construction. It is then crushed and heated. The danger of this test to the operator makes its use limited.
As long as there is no test available for detecting internal short circuits there will be a gaping hole in battery testing. Filling this hole is near impossible until a way of detecting at the point of
manufacture where internal short circuits may develop.
Witnessing the reaction of a pouch going into thermal runaway at HEL showed the standards are far from comprehensive. Anticipating and creating testing conditions for every situation a battery may encounter would be impossible. There are too many variables to the plausible uses of the battery to make standards relevant.
At the end of the day, the users themselves are random so there is no telling how or what a battery may be used for. This in itself presents more problems.
Underwriter's Laboratory state its safety standards and testing protocols have been,"Developed by consensus process from manufacturers, regulatory bodies, industry groups, consumer advocacy organisations, insurance companies and safety stakeholders."
Should the onus be on the user or the manufacturer to determine to what extremities it should be tested? And how can it ever be known what the battery may encounter, it may be used outside of its designated purpose, exposed to different environment than intended? Do users need to know how a cell/battery will react in every scenario when there is no real chance of it encountering that level of abuse? Or is it enough to know they are safe under normal use?
The multiplicity of uses and potential hazardous situations means there are not regulated standards that say what a battery must be tested to, just advice and recommendations for use and testing. Tests can only be carried out for known failures, but there is always the potential for a scenario that has not been considered or encountered before and testing for every anomaly is not possible.
Until there is a more comprehensive set of standards for using lithium batteries, manufacturers and users who conduct battery tests must always consider exactly what they hope to accomplish from testing. Making it safe to transport, or legal for sale or to really see how far a battery can be pushed for use in extreme conditions. Responsibility, careful consideration and above all common sense must be employed to ensure the battery is fit for purpose.
BASIC TESTS
38.3 of the UN Manual of Tests and Criteria (UN Transportation Testing) outlines eight tests that simulate conditions lithium batteries may encounter in transit. These tests are not all encompassing for simulating conditions of use and abuse but they are a starting point.
There are stipulations for the number of batteries and cells that must be used for each test, as well as the state of charge and number of times cycled for each. Primary and secondary cells and batteries are used for the altitude simulation, thermal test, vibration, shock and external short circuit tests. Primary and secondary cells are used for impact and forced discharge. Secondary batteries are used for overcharge.To pass the altitude, vibration, thermal and shock tests there must be no mass loss, no leakage, no venting, no disassembly, no rupture and no fire.
Altitude simulation test simulates air transport under low-pressure conditions. The cells or batteries are stored at a pressure of 11.6 kPa or below for at least six hours at ambient temperature (20 ± 5 °C).
Thermal test is to assess cell and battery seal integrity and internal electrical connections using rapid and extreme temperature changes. Cells and batteries are stored for at least six hours at 75 ± 2 °C, then for at least six hours at a test temperature equal to -40 ± 2 °C, or 12 hours for large batteries. This is repeated ten times before returning the cells and batteries to ambient temperature (20 ± 5°C) for 24 hours.
Vibration test simulates vibration during transport. Cells and batteries are attached to the platform of a vibration machine which transmits a sinusoidal waveform with a logarithmic sweep between 7 Hz and 200 Hz and back to 7 Hz traversed in 15 minutes and repeated 12 times in three hours with the battery in three different positions.
Shock test to simulate impacts. The cells and batteries are secured to a testing machine and subjected to a half-sine shock of peak acceleration of 150 gn and pulse duration of six milliseconds. Each cell or battery is shocked 18 times – three in the positive direction then three shocks in the negative direction with the cell in three positions. Larger batteries are given a half-sine shock of peak acceleration of 50 gn for 11 milliseconds.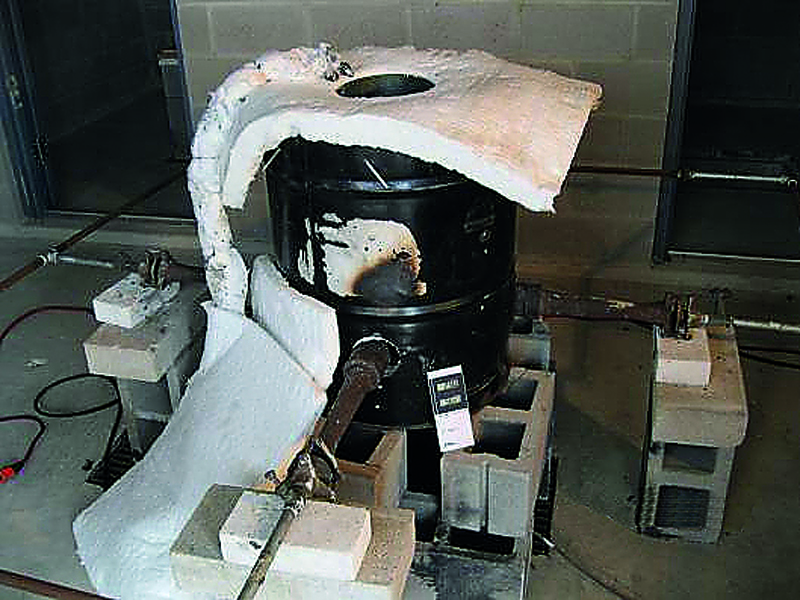 External short circuit test uses a temperature stabilised cell or battery with an external case temperature of 55 ± 2 °C that is then short circuited with an external resistance of less than 0.1 ohm at 55 ± 2 °C. This is continued for at least one hour and observed for six hours. To pass, the battery's external temperature must remain below 170 °C and for six hours there can be no disassembly, no rupture or fire.
Impact test the sample cell is placed on a flat surface with a 15.8 mm diameter bar across its centre. A 9.1 kg mass is dropped from 61 ± 2.5 cm onto it. The test is repeated so each side of the battery or cell is exposed to the impact with separate samples being used for each impact. To pass, the battery's external temperature must remain below 170 °C and for six hours there can be no disassembly or fire.
Overcharge test evaluates the ability of a rechargeable battery to withstand a charge current of double the manufacturer's recommendation. The batteries or cells are tested at room temperature for 24 hours at charge voltages dictated by their size.To pass, rechargeable batteries must show no disassembly for seven days after the test.
Forced discharge test is for primary and secondary cells in a forced discharge situation. The cells are connected in series to a 12V DC and discharged at a current stated by the manufacturer. The length of discharge in hours is equal to its rated capacity divided by the initial test current (in Ampere). The cells must show no sign of disassembly for seven days following the test.
Daikin offers an end to lithium battery fires?
Daikin America has announced that it is now able to supply flame-retarded fluorinated electrolyte for use in lithium-ion batteries. This development means manufacturers can build lithium-ion batteries with greatly enhanced safety, higher energy density and longer life, the company believes.
It is well understood that the electrolyte in conventional lithium-ion batteries represent a fuel source, while even the safest cathodes such as LiFePO4 are powerful oxidisers. All possible heat sources such as sparks or short circuits can initiate a conflagration in their presence.
So an important safety improvement would be elimination of flammable electrolyte.
In independent tests, 18650 cells with Daikin's 20% fluoroadditive electrolyte were burst tested and subject to a hot wire ignition source. While the cells vented with Daikin's electrolyte there was no flame. The cell temperature at the point of venting was 220ºC.
Interestingly, the tested cells show better performance on overcharge. Compared to iron phosphate cells using conventional electrolyte and subjected to severe overcharge, cells using Daikin's fluorinated electrolyte tolerated the abuse without any event, while conventional cells exploded after three hours.
As well as proving to be a safety enhancer, Daikin's fluorinated electrolyte also resulted in improved cycling performance by a factor of two retaining 70% of cell capacity at 600 cycles.
According to Gary Stanitis, Business Manager of Daikin's Performance Products & Chemicals, "Our business model is to work closely with each battery manufacturer to establish the optimum electrolyte formulation for their design and to respond to the emerging needs of the market. In light of the recent concerns about the fire safety of lithium-ion batteries, we feel we are uniquely positioned to offer functional, flame retarded, fluorinated electrolyte formulations that significantly increase battery safety."