A research paper from Batteries Council International (BCI) and the International Lead Association (ILA) claims the environmental impact of manufacturing a lead battery is four times less than manufacturing a similar lithium-iron phosphate (LFP) battery.
Others claim it is hard to compare different chemistries.
The paper said lead batteries were shown to have a lower global warming potential (GWP) impact than LFP batteries. It noted GWP is the most used metric for quantifying the ability of each greenhouse gas to trap heat in the atmosphere.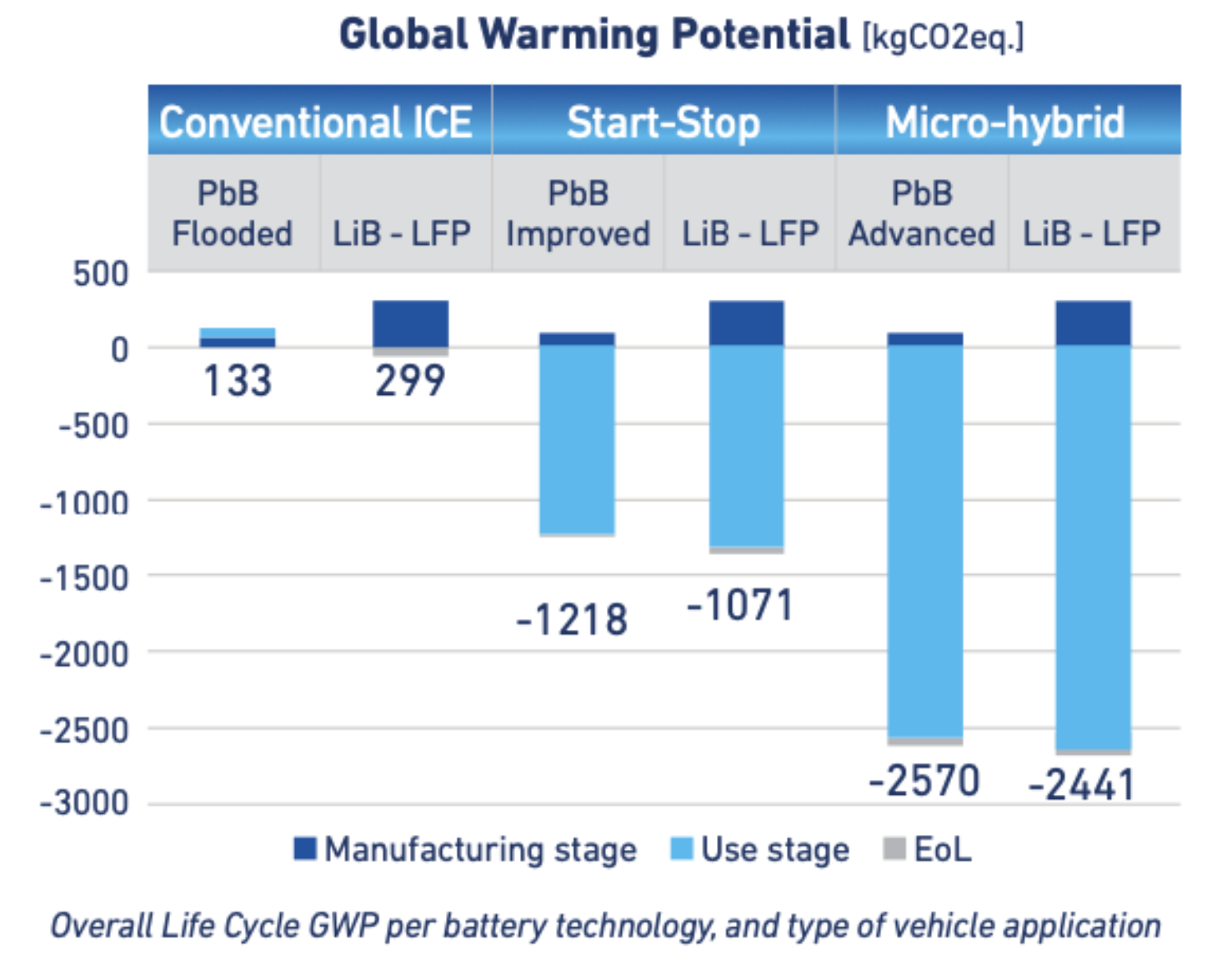 Lead battery design with common basic chemistry and minimal components contributes to a recycling rate generally regarded at around 99%.
"In contrast, today's LFP batteries only use primary materials, including lithium carbonate and phosphorus, as well as electronics that use precious metals (which are recovered). There are challenges in recycling lithium battery waste, a process that is in its infancy," the study stated.
The research claimed lithium-ion batteries have an estimated 15% collection rate and a 5% recycling rate. Only the passive components, electronics and the battery case are recycled, it said, while the cell itself is incinerated. "Also, though lithium batteries share several common features, there is wide variation in the active materials and componentry, which makes them more difficult to recycle."
Farid Ahmed, VP Global Strategy & Business Development at Ace Green Recycling, told BEST: "For most recycling processes, no net value is derived from any of these three components (lithium, iron and phosphate, ed.), primarily because they cannot recover lithium, whilst the iron phosphate is a very low-value product."
The Ace Green process can recover valuable lithium products from LFP, he said, and it is doing this at its facility in India. "Nevertheless, it currently remains the case that LFP recycling is only viable when the scrap generator pays a fee for their end-of-life LFP material to be reprocessed and recycled.
"But the recovery of lithium through use of the Ace technology does provide a significant offset to these costs, assisted by the fact that our technology is chemistry agnostic, in that it can simultaneously process different lithium-ion chemistries."
Dr Nawshad Haque, Principal Scientist at CSIRO Energy in Australia, presented a paper at the recent 8th International Secondary Lead & Battery Recycling Conference, Recycle100. He compared recycling technologies for end-of-life lithium-ion and lead-acid batteries.
He said it is hard to compare two battery systems, and energy source is dynamic.
There is a lot of uncertainty about the carbon footprint of both primary production of lead-acid and lithium batteries and their recycling, he added. He called on the battery community to support and investigate these areas of research.
Flowsheeting, techno-economic and life cycle assessment (LCA) are major tools and methodologies in evaluating sustainability, he said.
John Passalacqua, CEO of Canadian mineral development company First Phosphate, told BEST much of the comparison depends on the manufacturing processes used to produce either battery type and whether produced in China or outside of China, and applicable environmental frameworks.
"It's hard to blanket cover the various battery types without analysing the various methods used to make them, the various components and input materials and their processing methods."
First Phosphate's business is extracting and purifying phosphate for the production of cathode active material for LFP batteries.
BCI and the ILA commissioned the study, Comparative LCA of Lead and LFP Batteries for Automotive Applications to better understand the environmental impact of 12 V lead-based battery production. The study was conducted by Sphera Solutions, according to ISO 14040/44, the international standards on lifecycle assessment.