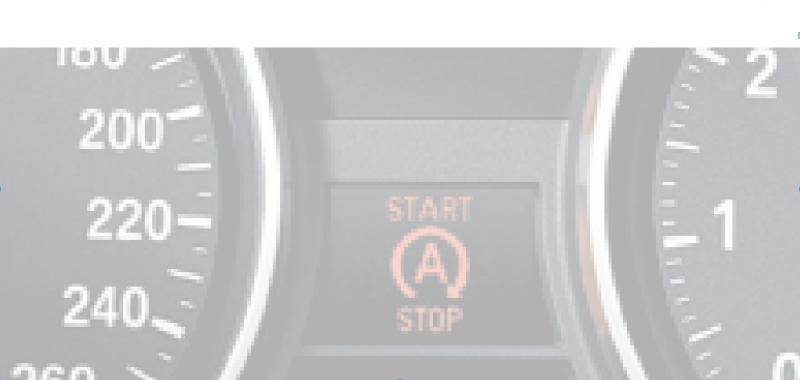 The lead-acid battery is being challenged like never before in its history. While it still competes on price, it is being challenged by new duty cycles especially that of stop-start in automotive and interrupted service in telecom. Only new materials and radical designs can keep it in business. The Editor reports from 12 ELBC in Istanbul.
From where I was sitting, from what I was hearing and from what most people were saying, it looks like Valve Regulated Lead Acid has got the prize for being the energy storage system of choice for microhybrids in Europe.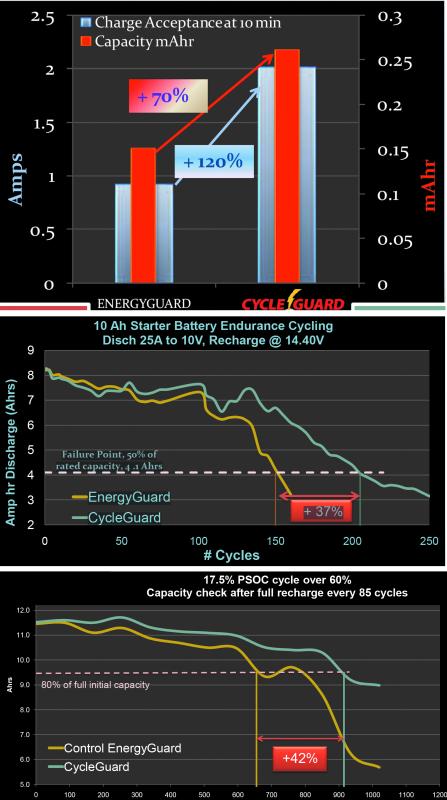 It's not cheap but it's affordable, the expensive saloon makers have gone down this route and have nearly three years of field data and we're told there have been no field failures– yet. The battery can deal with the partial state of charge operation which we've covered in these pages at length, but there are costs to the battery system— mainly on the battery's ability to accept charge after repeated cycling. While many battery manufacturers have gone down the route of adding carbons to the negative plate to improve its conductivity —one battery component manufacturer has gone down an entirely different route— making changes to the separator glass composition. And Nicholas Clement of Hollingsworth and Vose didn't give away much when he described the company's new product at 12 ELBC in Istanbul— showing the benefits but not the 'how's it done'.
Fortunately the presentation did give the US patent numbers that H&V have rightly guarded their new product with and a quick search on the internet and scroll through the patent pdf gave BEST magazine all it required.
One just needed to say the word "Bismuth" and for me happy memories of Dr Lan Lam of CSIRO, and many others talking of the wonders of Bismuth as a beneficial metal in battery alloy come flooding back. The glass fibre in CycleGuard, contains amongst other materials, Bismuth Oxide, and it is this additive which gives CycleGuard its power to give VRLA batteries a longer cycle life.
Bismuth helps reduce battery gassing, reducing battery water loss and improves the durability of the glass fibres by reducing its leaching into the battery electrolyte. All of these factors increase battery life. It also facilitates making longer, stronger fibres.
And H&V had the results to show that its Bismuth-laden separator really did make a difference.
The key issue though for an improved stop-start battery is better charge acceptance and here the CycleGuard shows a 120 % improvement over standard technology and a 70 % improvement in battery capacity. H&V explains this in that the Bismuth additive keeps the size and shape of the PBSO4 crystals that form on discharge, smaller than would be found in conventional batteries and again they had the evidence to show this— with micrographs showing smaller crystal size growth compared with H&V's older product, EnergyGuard.
The 64 000 dollar question though was does it give better cycle life and the answer is a clear cut yes— there's a 37% improvement in cycle life with standard starter batteries and a whopping 42% improvement on partial-state-of-charge cycle life compared to H&Vs standard energy guard AGM material, where the PSOC discharge was 17.5 over 60% capacity.
The picture is even more graphic when dead batteries were given recovery charges: Batteries fitted with CycleGuard reached 100% state of charge compared to just 70% when fitted with the conventional product.
It was easy to see why Bob Cullen was so chirpy about the product when I spoke to him a couple of months ago. CycleGuard has easily demonstrable technical advantages and could give battery makers who use it a bigger margin on life and the avoidance of warranty claims. With most new cars likely to have stop start technology in Europe by 2015, Cullen's smile is likely to get wider still!