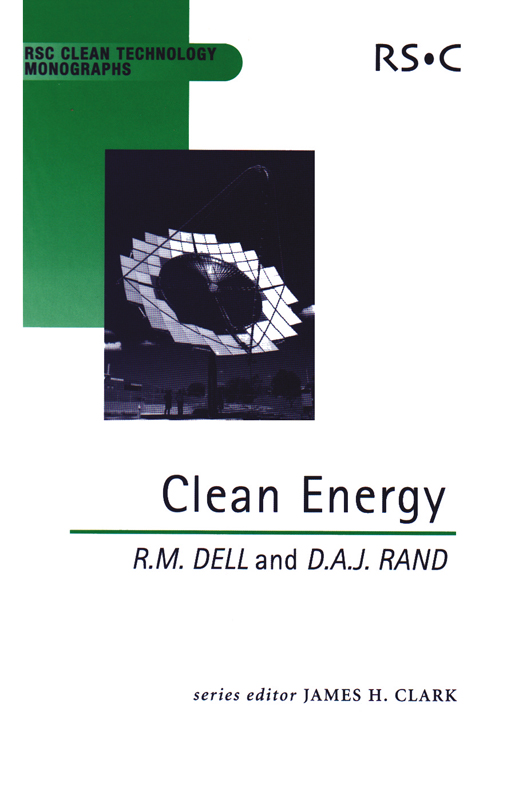 Clean Energy, RM Dell and DAJ Rand, RSC Clean Energy Monographs.
"You'll love our new book," David Rand boasted in one of his regular e-mails to me. Eventually it came, courtesy of the Royal Society of Chemistry's publicity unit. It is deceptive – a bit like a lithium ion phone battery: how did they manage to pack so much energy into so small a volume?
The preface, of course, takes a long while to get to the purpose of the book, which is "to explore in outline renewable forms of energy; to set them in the context of world production and use of energy, both present and predicted; and to discuss the technological barriers to their introduction".
Perhaps they should have gone slightly further and discussed the technological and political barriers to their introduction. But then Rand and Dell are just scientists – though they've been around long enough to know that scientific and environmental merit aren't always enough to get something to market.
Still, they leave no stone unturned in the energy production field from coal, petroleum, gas, nuclear, all the bio fuel options, solar, wind – the whole damn lot in fact. There's only a passing reference, however, to one of the key issues that may undermine the rapid introduction of any of the newer, cleaner technologies with regard to electricity generation and that's the deregulation of electricity markets – the state sell-off of generating assets and use of private capital to run the industry – started in Britain by Margaret Thatcher and now rampant worldwide.
"Is deregulation a good thing?" they ask rather disingenuously. Well, yes, if you're the CEO of a generating business, where you will opt for CCGT technology, fuelled by cheap gas: quick to build
with maximum short-term profits. Alternative cleaner technologies, like solar, wind and (dare
we say it) nuclear
power, only work with state subsidies and Government control. The 90,000 still-unemployed British miners are not yet retrained to build wind farms, install solar panels or grow bio fuels. Sustainability and private capital do not go well together… greed, I'm afraid, is greed!
Still, if you're a politician looking for a crib sheet on energy policy, a student of the said field, or even a humble trade journalist looking for a reference book on anything from flywheels to battery hybrids, nuclear power and more, this is the book for me. Ahem, I mean you!
The Editor, Clean Energy
ISBN 085404-546-5