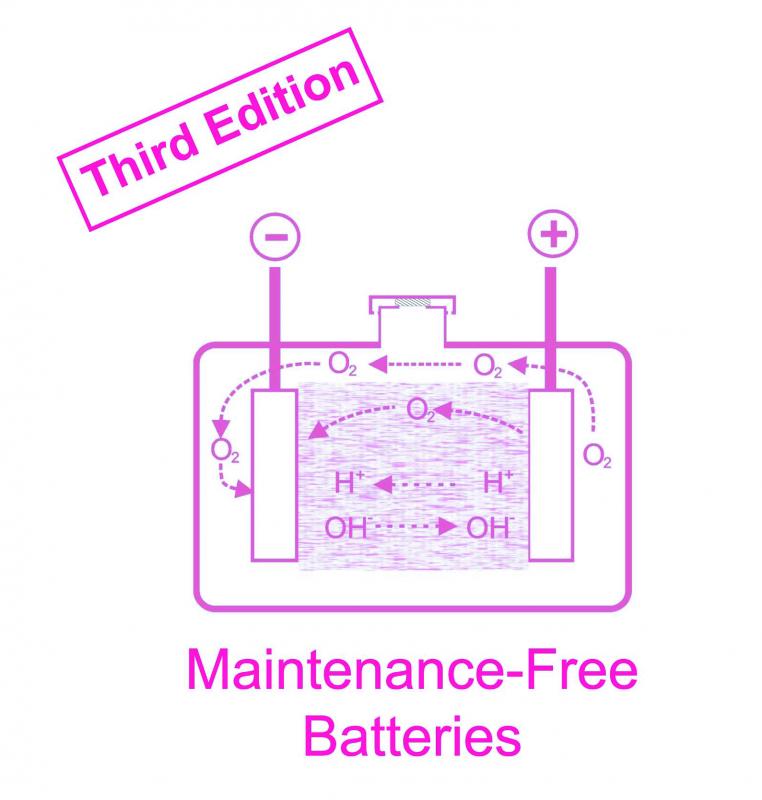 The Editor was delighted to receive the third edition.
Maybe it's because I understand more about batteries now or maybe by the time a third edition of an excellent book is produced, everything fits into place better. However, now the third edition of Dietrich Berndt's book Maintenance-Free Batteries has landed on my desk, I feel I am able to comment with a little more authority.
This book is focused solely on batteries with an aqueous electrolyte—nickel cadmium batteries, nickel metal hydride batteries and, of course, lead acid batteries. A good half of the book is devoted to pure theory but the other half, which I think will be more thumbed by the readers in a number of fields, are the pure application chapters—what Dr Berndt, or his editor Dr Norman Bagshaw, have called "technology".
But don't dismiss the first half—it's a good opportunity to revise one's basic understanding of much of the physical chemistry which underpins good cell design.
Incredibly, and in a little more than 100 pages, Berndt has encapsulated enough material to give new entrants to the business a head start if they chose to enter the field of lead acid manufacture—the beneficiaries would have good text book definitions of all the terminology they would hear about, but would this be enough for them to get a plant running? I don't think so. For example, only a page and a half is devoted to separators for lead acid systems— yet there is considerably more of valve design for VRLA where a number of such designs are explained in considerable detail— important for VRLA but then separator design is just as important. This must reflect the writer's own interests. But there are good summaries on subjects such as lead acid battery material alloys—but you won't learn how to run a better lead acid battery making plant. Obviously Dr Berndt doesn't want to put his consultant colleagues out of work!
The tough thing about producing a book on battery technology of any kind is deciding where your market is—users or manufacturers and you have to address both. My own feeling is the users have probably got the better deal— there's plenty of useful material on testing and charging and on failure mechanisms and new material on disposal issues. Enough in fact, for the user (who is more likely to have come from an electrical engineering background) to have a useful dialogue with the manufacturer and not to be bamboozled by chemistry and other black arts.
As in previous editions, the reference lists are exhaustive and thorough but the diagrams are still hard on the eye. Still when all's said and done, the third edition is an improved edition— if only one could slip it into one's pocket to assist in making sense of bad battery conference papers!
Maintenance-Free Batteries
Dr.D Berndt
Research Studies Press Ltd ISBN 0-86380-279-6