The Editor's normally jaundiced view of EV meetings is cleansed by what he heard at a modest gathering in San Jose in December.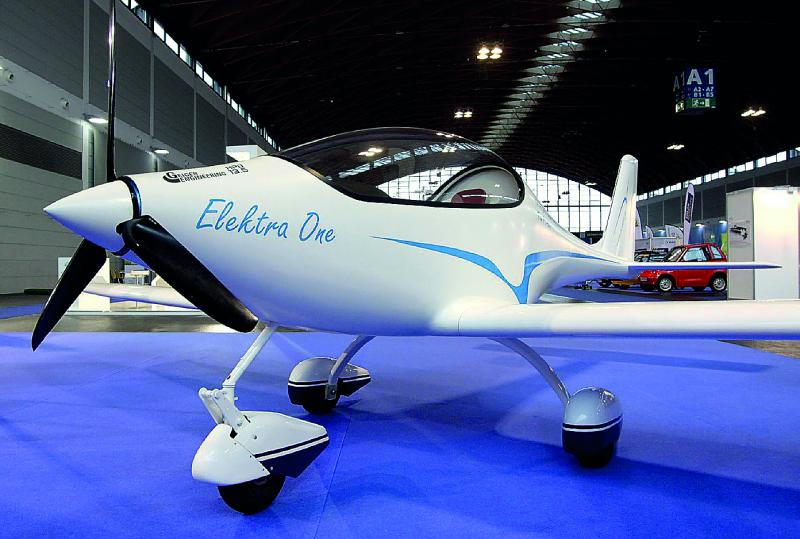 In earlier days of electric vehicle conferences, there was debate, discussion dissent and even laughter. But that was before the major auto OEMs decided to fully embrace EV technology and establish their 'roadmaps' and visions of what will happen and when.
Today you can read about what they are planning on the web, download their images and so on. Their senior execs attend the major meetings and their presentations give away little— so sleep, in a conference meeting room in an anonymous hotel, is too frequently the order of the day.
So imagine attending something of a fringe meeting in this field where the speakers are not from the auto or even battery majors? Peter Harrop's Future of Electric Vehicles event, organised by his company IDTechEx and held in San Jose was such a meeting.
Harrop's speakers were from the smaller companies— the outside of the box thinkers, the component makers and the Harvard start-ups and that was no promise you could get to back the EV equivalent of Facebook here, there was plenty to take onboard.
A clear marker is that when it comes to the future of electric vehicles, not everyone thinks it will have four wheels.
One man who thinks that is Edward Benjamin, an American, and chairman of the light electric vehicle association, as well as running his own company, E‑cycle Electric Consultants.
He has been looking at the E‑bike industry for the best part of 15 years and is more than convinced that for Asia now, and even the USA eventually, the future is definitely two and three wheeled. The reasons, for those who have visited Asian cities on a regular basis are obvious enough— there is nowhere to park— Auto Parking spaces (including access) require 37.2 square metres of land and pavement per car. Cost ranges up to US$85 000 per space to build in some cities: traffic congestion and pollution are approaching apocalyptic proportions and an E‑bike is an affordable progression for most of the world who have the options of either foot or ordinary bicycles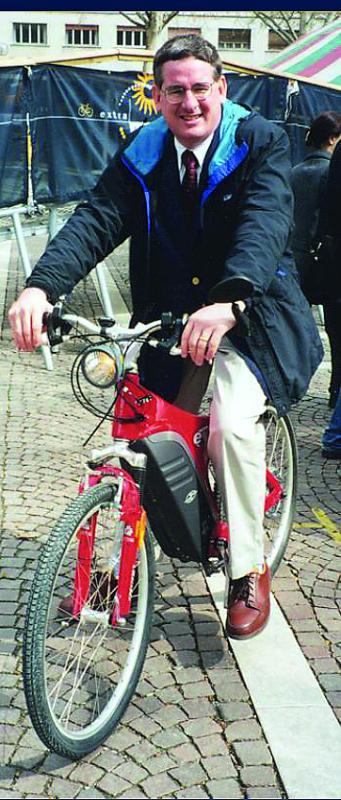 And Benjamin cited the other big driver: the rocketing cost of oil. The global bicycle market today amounts to about 130 million vehicles including E‑bikes which is more than twice the population of ordinary cars. Given the fact that a lane of highway can support six times the number of bicycles than it can cars on an hourly basis, it seems a no brainer of an argument.
Never mind the green arguments: these meetings are about business. Benjamin claimed 24 million light electric vehicles (including E‑bikes) were built in 2009 worth US$11billion. There are predictions of this rising to 31 million vehicles by 2014. The potential for the battery market is considerable and Benjamin is convinced that in the fullness of time, even Americans will take to two and three wheels.
While the Chinese Auto industry is intent on ever greater expansion, smarter Chinese thinkers have already worked out that for the great majority, two wheels are the future.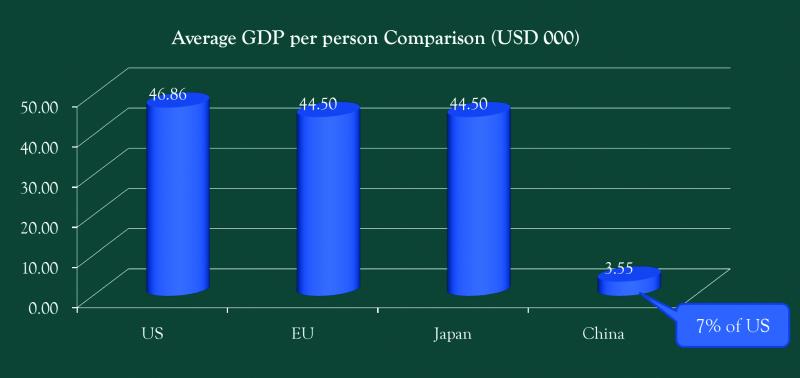 A presentation prepared by Professor Tao Wu of Tianjin Polytechnic University made the reason very clear— it's not a question of technology— it's simply economics. An average Chinese person has just 7% of the spending power compared to the average American— four wheels for all is simply out of reach. Even if it wasn't out of reach, the environmental impact of China's "car race" is already approaching critical levels.
Beijing has already run out of land usage within its 5th ring road.
There are 2 000 more cars on the street per day in Beijing, and there will soon be 8 million cars on the city's roads. The worst traffic jam in Beijing is "3hours for 3kms".
Whilst the Government has an ambitious plan for hybrid and electric cars, there is also something of an understated plan for light electric vehicles.
By 2030, LEVs will replace all traditional bikes, and 60% of motorbikes. By then, the Chinese LEV market size will be worth 2.8 trillion Yuan (US$412 billion) or 1.3 billion units.
Prof Wu's numbers are likely to be reliable— half the bikes made in China today are made in Tianjin as well as 30% of the world's bikes. The city is already investing in a huge industrial zone named 'The Kingdom of Bikes' which will provide 80 000 jobs by 2016. Going light‑electric for the Chinese makes sense in terms of cutting pollution, creating jobs and making batteries.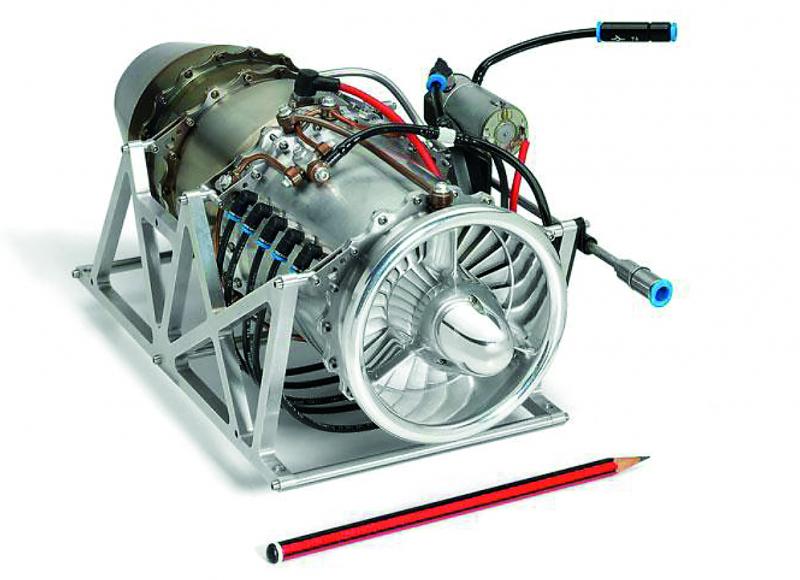 While Chinese presentations can overwhelm and inspire on sheer numbers, there are still plenty of western ideas that can bowl you over thanks to their sheer technical audacity and out of the box thinking.
Take Paul Barrett of UK based Bladon Jets. His company has a bold mission statement— to be a world leader in the development of micro gas turbines. And what would you want those for? It's quite simple… if you want to build a charge depleting, range extending hybrid EV like the Chevy volt, it would be a lot better to do so if the combustion component of the range extender was as efficient as possible. The gas turbine has 20 times the power to weight ratio of a piston engine, 65% efficiency and the lowest part count, giving improved reliability.
Barrett sees the use of conventional IC engines as range extenders as anachronistic— he calls them reciprocasaurs. While companies have experimented with gas turbine hybrids before now (Toyota built one in the 1970s but never put it into production) the breakthrough has only come about because Blandon has found a way of building a five stage axial turbine on a miniature scale. The device was just 30kg and produces 50kW of power.
Put this into a Tesla electric sportscar and you could reduce the battery pack size by 70%, shave US$20 000 off the cost, double the range to nearly 400 miles and cut the re-charging time from 3.5 hours to 3.5 minutes.
Jaguar and others have deployed the Bladon micro gas turbine in concept cars but it is still a long way from mass adoption. But then if it was, we wouldn't be hearing from Barrett at a meeting like this.
This was a meeting for the novel and useful not the novel and insane. So much time and energy has been spent on regenerative braking that other wasted energy sinks have been forgotten. How about energy in suspension units?
A chance remark by Zak Anderson to a friend while in a bumpy car ride led to the formation of Levant Power out of MIT two years ago. The development of an energy recovering shock absorber, called Gen Shock can lead to a 1-3% saving in fuel— 50-5 000 Watts in generation.
The system consists of a series of electric-hydraulic units replacing conventional shock absorbers and a control unit which smooths out the power spikes and stores the energy. Adoption of the system as a retrofit technology should give a payback in two years, said Anderson.
And at this meeting we weren't fixed on the ground, the sky was an electric possibility also. Engineer Calin Gologan tantalised the audience with the potential CO2 free, electric flight.
His company's designs include one and two seat planes. The Elektra One is planned to make a test flight this year.
It carries 120 kilos of batteries (30kW hours storage) and has a projected flight endurance of 3 hours. Not much you might think but the aircraft would be incredibly cheap to run, especially if stored in a solar hanger (a building whose roof consists of solar cells).
The electric light-plane is also cheaper to run in the longer term— aero engines need to be replaced after hundreds of hours of flight. Electric motors do not. Elektra One will enter the NASA and CAFÉ (Comparative Aircraft Flight Efficiency) Green Flight Challenge later this year.
The CAFE Green Flight Challenge is the largest prize ever offered for general aviation (US$1.5 million).
Others have sights set even further— powering Boeing 737s on short range hops using battery power, but of course we will have to wait for lithium‑ion systems with energy density figures far greater than the the couple of hundred Wh/kg of today.
GE have a concept hybrid electric turbo fan engine for such a design and according to Michael Dudley of NASA's Ames research centre, if we could achieve a 7-8 % improvement on battery energy density year on year, by 2030 or thereabouts, we'd have 750 Wh/kg energy density needed to sustain what are today's flight of fancy.
Boeing call their electric concept SUGAR (subsonic ultra green aircraft research), but what the company hasn't done is to acknowledge that batteries haven't shown that kind of performance improvement year on year. While we struggle to develop energy storage technologies to give ground based vehicles sufficient range and performance, how can people have the audacity to make these statements?
It's a lot easier for ETH Solar of Zurich, the company that built the amazing Solar Impulse plane we featured on the cover of BEST two issues ago. As Stefan Leutenegger explained, once you have the basic concept of building a solar powered plane, design is really about using an apporopriate algorithm where one takes into account the necessary flight endurance needed, the electrical power needed and the solar power available, which is really a question of making big enough wings with enough solar cells affixed. Clever people make this sort of thing look easy in the absence of lighter batteries with more energy storage capability.
So it was time to hear again from Steve Visco of Polyplus. Still years from production, lithium‑aqueous systems are the only potential electrochemical systems that come anywhere close in energy density to hydrocarbons. Polyplus has already had its cell designs verified and tested by the US Army and has been awarded a US$5m grant from Arpa E for further development.
Curiously this was one of the few battery presentations at the meeting because, as I've said before, EV issues are no longer about what batteries can do per se.
The more interesting presentations come from people like Donald Bender of AFS Trinity Power Corporation, which is adopting a combination of batteries and super caps in a system which the company calls extreme hybrid. The supercaps provide and receive power for hard acceleration and braking while the batteries provide the power for cruising.
The advantages? Simple. You can use a lower C rate battery and the batteries last longer. They're cheaper too, potentially reducing the cost of battery technology in hybrid vehicles by 50%. Any OEMS taking note?
Not everyone's presentations were full of discharge curves and fully balanced equations. The EV business, if there is a business, is about making things that sell. They may sell because they can usefully displace some conventional IC engine or they may do something that is completely new. And if you build them at a profit, so much the better.
Taramarack Electric boats is such an example; the presentation was really a "what I did on my vacation on the lakes and rivers of Ontario, in a solar powered boat". No specs, no battery chemistry, no block diagrams but apparently, orders for more of the things— a hobby activity has become a business.
But it all fits in with Peter Harrop's picture of the growing EV market— it's much more than cars and as long as battery and drive train developers stay attuned to that idea, there's a good chance they will have business.
The second big thought is that the big OEM's don't always present and apply all the best ideas— Harrop seems to have gone out of his way to find the small firms who are lighter on their feet with interesting things to say. They don't have the sponsorship money but boy it's a lot more interesting to listen to than some of the big names who just want to tell you how robust their cars will be… Like they'd really go out of their way to sell us junk?