John Miller considers the impact of meeting proliferation in supercap development and what it really means.
Twenty years ago one could stay up-to-speed on the status of electrochemical capacitor technology by reading the patent literature and attending the one, single meeting on this topic held each December in Deerfield Beach, Florida.
Today things have certainly changed. In just the past six weeks, for instance, there have been three major international meetings on electrochemical capacitors. The first of these, in late May, was the ICAC2013 (International Conference on Advanced Capacitors) meeting in Osaka, Japan. This was the fourth in a series sponsored by the Japanese Electrochemical Society and was devoted completely to advanced capacitors, particularly electrochemical capacitors. The meeting has been on a three-year cycle, and this year's Secretary General was Prof. Masashi Ishikawa, with Prof. Masaki Yamagata as Secretary Assistant, both of Kansai University.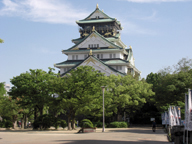 Osaka is a lovely city, from its imposing castle to its new, very modern train station, although some of us did miss the old-world charm of Kyoto, location of the previous three ICAC meetings. I was told that the younger members of the electrochemical capacitor community had proposed that the meeting be in Osaka this year, suggesting perhaps that its faithful attendees of years past needed to get better acquainted with the style and culture of a newer, younger Japan. The location of the next meeting is still open.
This conference, like its predecessors in the recent past, was particularly striking because of its openness to students and young researchers. Many speakers and attendees, in fact, seemed to be under the age of thirty-five. Professors at Japanese universities clearly feel the importance of exposing their students to the climate and the content of world-class professional meetings. The organising committee for its part did an outstanding job of bringing in an international cast of speakers and presenters to complement the many important papers delivered there by Japanese from both the academic and industrial communities. This meeting included a total of 132 presentations, including plenary lectures by Prof. Tetsuya Osaka from Waseda University, Prof. Yury Gogotsi from Drexel University, Prof. Stefano Passerini from Westfalische Wilhelm Universitat, and Prof. Yoichi Hori from the University of Tokyo; 74 oral presentations; and 54 poster presentations. A great number of students attended, presenting their work in both posters and talks, with over half of one day devoted to presentations by young investigators. The organising committee also did an excellent job of lining up sponsors and exhibitors. Their success at this kept the conference fees in general reasonable and made discount registration possible for students, as well as awards of travel grants for what were considered the best posters or talks by students and young researchers. What better way to motivate younger members of the electrochemical capacitor community? We all need to thank these sponsors: the Electrochemical Society of Japan, the International Society of Electrochemistry, and the Commemorative Organisation for the Japan World Exposition ('70).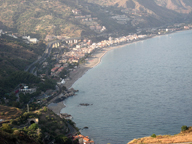 ICAC 2013 was followed soon after by the ISEECap2013 (International Symposium on Enhanced Electrochemical Capacitors) meeting in Taormina, Italy. This was the third meeting in the series, on a two-year cycle, in Europe.
Held in a resort hotel on Sicily's east coast, right on the sea, it was chaired by Pietro Staiti from the Institute CNR-Trasformazione e Accumulo dell'Energia "Nicola Giordano" and sponsored by CNR and COST action MP1004-"Hybrid Energy Storage Devices and Systems for Mobile and Stationary Applications"— an intergovernmental framework for European cooperation in science and technology aimed at promoting the coordination of nationally-funded research on a European level.
The previous two meetings had been held in Poznan, Poland and Nantes, France. Taormina is a resort city particularly distinguished by its location on the slopes of Mt. Etna.
The hotel had a complimentary shuttle that climbed the steep ascent to the old scenic city of Taormina, where one could tour the ancient Greek amphitheatre, stroll the stone-paved streets, or dine in open-air restaurants. The amphitheatre, dating to the third century B.C.E., is a blend of ruins and modern construction that nowadays provides concert venues for the likes of Elton John, Paul Simon, and Tony Bennett. This meeting began with four tutorials by internationally recognised specialists, and a plenary lecture by Prof. Francois Beguin from Poznan University, followed by 45 oral presentations including those by seven keynote speakers, and also 72 poster presentations.
The last week in June saw the ECCAP Symposium held in Strasbourg, France, part of the larger AABC Meeting, primarily devoted to batteries, held the previous two years in Mainz, Germany. There were 21 invited presentations held in three sessions. The venue for the meeting was the Palais des Congrés, a short tram ride north of the very charming old city. Strasbourg is just across the Rhine from Germany, and it was obvious from the local cuisine that its culture combined significant elements of both countries. Since this meeting was held with the battery meeting, there was a large exposition trade show plus various electric vehicles (all lithium-ion-battery-powered) were available for test drive. I was fortunate to have the opportunity to ride in a Mazda 6 with their I-ELOOP system, which uses Nippon Chemi-Con electrochemical capacitors to power "hotel" loads in the vehicle during engine-off stopping events, including headlights, climate control and audio systems. Thus the engine can be shut off completely instead of idling, thereby improving energy efficiency. Driving performance is not affected. At the meeting, Toshi Furukawa of Nippon Chemic‑Con gave a talk about the ECs in the I-ELOOP system. At last year's ECCAP meeting, Maxwell Technologies gave a presentation on Continental's E-Booster system for stop-start vehicles where the Maxwell capacitors are used. Both of these applications take advantage of the electrochemical capacitor's ability to rapidly and efficiently charge but the implementation methods are different.
All of the meetings were truly international in scope, with presentations from many different parts of the world. The breakdown of attendees at the meeting in Italy showed 142 participants, with all top five countries in attendance— France, Germany, Italy, Poland, and Spain — having presence in double-digit numbers. Also represented were Korea (8), UK (7), Russia (5), Belgium (5), Estonia (5), Japan (5), Israel (4), and the U.S. (4) with attendees from some twenty-four different countries in total. The Osaka meeting reflected a similar attendance pattern. Australia, India, and South Africa were also represented at the meetings. It is clear that in contrast to the humble beginnings of that one single meeting of twenty years ago, the electrochemical capacitor community now meets in considerable numbers in a great variety of locations around the world.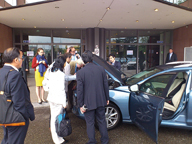 And these most recent meetings are by far not the only ones. The PRIME or Pacific Rim Meeting, held in Honolulu last fall, included four full days of electrochemical capacitor technology presentations and a very substantial poster session to boot. The Electrochemical Society will again hold an electrochemical capacitor session in San Francisco this fall with another four days of oral presentations and a poster session. The International Society of Electrochemistry, which has also consistently organised sessions on electrochemical capacitors, will be holding an international meeting in Santiago de Querétaro, Mexico in September of this year. The ECCAP Symposium will return to the US in February next year and be held in Atlanta, Georgia.
All of these meetings point up that a very healthy number of people are involved in electrochemical capacitor advancement. Funding sources related to the technology certainly appear to believe that there is great value in highly-reversible energy storage, and they continue to demonstrate this both by sponsoring meetings and by sending people to them. And manufacturers for their part are likewise increasingly sending delegates. A great variety of professional organisations are also now devoting sessions in their meetings to electrochemical capacitor technology as a critical topic, with major corporations not only attending, but presenting as well. At the ECCAP Symposium in Strasbourg both major chemical companies and material supply companies addressed audiences about meeting the needs of a rapidly expanding industry.
There does indeed seem to be an expansionist trend at work here. News of advances and of emerging common needs are both becoming more openly public, hallmarks of a community that is jelling intellectually. Again, this is in stark contrast with the way things were twenty years ago, when one could be au courant with the technology by reading up on a few patents and making it to the year's one and only meeting. Today we have more meetings than anyone can go to and a panoply of publications across a daunting range of international professional journals, not to mention patents by the cartload. These are certainly signs of a remarkable expansion in the technology, in the number of persons involved, and in the market for the products that result. The number of actual and potential applications has increased exponentially, all of this consistent with an industrial technology on the rise that is nowhere near maturing into stability.
The electrochemical capacitor industry now has a life of its own and a very positive future from the standpoint of both survival and expansion. To all intents and appearances, highly reversible energy storage that can be applied to a wide spectrum of applications, including many that do much good for societies around the world through conserving energy, improving reliability of energy sources, reducing greenhouse gas emissions, improving air quality, and more, is here to stay.