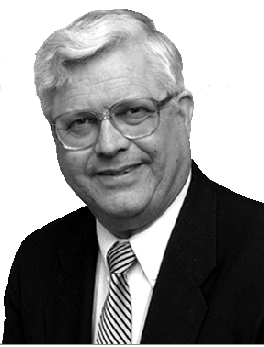 1) Electrochemical capacitors are reported to offer higher cycle efficiency than batteries, even though their self-discharge rate is much higher. Isn't this a contradiction?
For any electrochemical energy storage device there are really two efficiencies of note, charge efficiency and energy efficiency. Charge efficiency, often called Coulombic efficiency, is defined in percent as 100 times the charge out divided by the charge in or, in other words, the ratio of charge out to charge in. For example, if 1 Ah charge is put into a device and upon discharge 0.95 Ah is returned, then the coulombic efficiency is 95%.
Because it has physical charge storage and no mechanisms for charge loss, an ideal capacitor will have exactly 100% coulombic efficiency. Capacitors do not lose charge as batteries do from the reactions that occur in batteries internally, since the physical charge storage of the ideal capacitor simply involves no chemistry at all. Real capacitors do, however, have leakage current, owing to that they lose charge. For electrochemical capacitors this leakage current is strongly voltage and temperature dependent and tends to decease with time, such that an older capacitor will have less leakage current than it did when first placed in service. Further, in electrochemical capacitors the voltage balance of a series string will often be controlled by connecting a precision resistor in parallel with each capacitor cell to promote uniform voltage among the cells in a string. These resistors also act to discharge the capacitors and can significantly reduce coulombic efficiency. Here the parallel resistors placed across each cell act as external rather than internal agents in reducing coulombic efficiency.
Energy efficiency, the second of this pair of efficiencies, is defined in percent as 100 times the ratio of energy out to energy in. If one unit of electrical energy is used to charge a cell and 0.95 units of electrical energy is returned upon discharge, the energy efficiency is 95%. For electrochemical capacitors, except for very low-rate applications like memory backup that was popular in the early days of this technology, energy efficiency is dominated by ohmic losses: I2R where I is the current and R is the series resistance. I2R losses, which are dynamic losses that occur only during charging and discharging, depend upon the rate of charge and discharge, I, to the second power. State-of-the-art capacitors today can have a greater than >90% energy efficiency for a ten-second charge/ten-second discharge cycle. In circumstances like these the couloumbic efficiency is nearly 100%. By contrast, in a charge/discharge cycle like this a state-of-the-art lithium-ion or other similar type battery will have an energy efficiency of as low as 50% or even less. The reasons, of course, are greater series resistance plus an additional resistance that is due to the inherent chemical mechanisms associated with battery charge storage.
The capacitor's self-discharge influences static losses, but these are generally unimportant in contemporary high-power applications like hybrid vehicles. There is thus no contradiction in the claim that electrochemical capacitors offer higher cycle efficiency than batteries despite their higher self-discharge rate. The cycle efficiency in question is energy cycle efficiency, as opposed to the static losses that can generally be discounted or totally ignored in many of today's electrochemical capacitor energy storage applications.
2) Carbon nanotubes have been under investigation as candidate electrode materials for electrochemical capacitors. Graphene is also a very popular material under investigation today. Does graphene have advantages over nanotubes in electrochemical capacitor electrodes?
Performance results for electrochemical capacitors having carbon nanotubes were first published in 1997 and showed exceptionally high power performance. Devices made with the carbon nanotubes behaved like capacitors up to a frequency of ~100 Hz. In contrast, the large state-of-the-art devices today behave as capacitors only up to ~1 Hz, a significant difference. Why? Carbon nanotube electrodes have both lower electronic and ionic resistances. Their electronic resistance is lower owing to the high conductivity of the carbon in the nanotube structure. The ionic resistance is lower owing to the total absence of pores in the nanotube electrodes. The structure of nanotubes is thus quite different from that of activated carbon, which obtains high surface area from a highly porous structure filled with large numbers of very small pores.
The 1997 report did show porous electrode behavior at higher operating frequencies because there was porosity created interstitially between the nanotubes that comprised the electrode. This related to the stacking, the spaces between the nanotubes as they stacked in forming the electrode. The porosity noted was between the nanotubes rather than an internal porosity of the material itself.
Graphene, on the other hand, is simply a single- or in some cases a multiple-atom-thick sheet of carbon like a piece of paper. Single layer graphene has the theoretically maximum surface area possible for carbon, approximately 2,600 m2 per gram. The carbon structure here is hexagonal and planar rather than tubular. As it turns out, the nanotubes are actually graphene planes formed into tubes, the same carbon structure but in a tubular rather than planar form.
In comparing graphene to nanotubes, if we assume that we don't have access to the interior surface of the tubes, then graphene will have exactly twice the area of the same mass of carbon formed in a tubular structure, a factor of two difference in surface area. Furthermore, edge planes are available on the small graphene platelets, whereas for the tubes the surface is basal planes. The significance of this is that edge planes store more charge than basal planes. The tubes expose few edge planes, while the graphenes expose many edge planes.
Literature reports hint of, although they do not yet demonstrate, some real advantages for the graphenes. One reason for this is that in the literature to date the graphene appears to be stacked too tightly. As with a loosely stacked deck of cards, not all the surface area may be available. A alternate image would be that of a piece of paper crumpled up tightly, providing only limited access to one or perhaps to even both surfaces of the graphene structure.
Recently work has been performed on growing graphene on flat substrates or on much larger diameter carbon fibers. This approach shows good potential for making very, very fast ("powerful") electrochemical capacitors, and it is believed that the graphene materials should be able to improve upon the results first published for nanotubes back in 1997.
Graphene certainly appears to have some advantages over nanotubes. There still, however, needs to be more definitive work done and the graphene needs, at least ideally, to be anchored to a substrate so that it has much of its surfaces and edges readily available to store charge.
3) Lithium-ion battery advancements have been very impressive. How do electrochemical capacitor advancements compare?
Lithium-ion batteries first came to market in the early 1990s. They are now, less than twenty years later, the dominant technology in many applications, most notably in portable electronics. And if developments indeed are as generally reported, they could cut an even larger figure in the new generation of plug-in hybrid vehicles, essentially electric vehicles with an internal combustion engine that can be used for battery charging to extend their range. There are many manufacturers, both large and small, of lithium-ion batteries. Not surprisingly, the U.S. federal government recently granted hundreds of millions of stimulus dollars to several domestic lithium-ion battery companies.
Electrochemical capacitors were introduced commercially in 1978 from technology invented by Standard Oil of Ohio. Early devices were quite small, perhaps only 1 F size, which was still in their day many orders of magnitude greater than other available types of capacitors, a significant introduction. These were generally low-voltage devices, their main application being supplying power to volatile CMOS memories (memory backup). These early capacitors had a very limited market, serving sometimes as replacements for the small button-cell batteries that were sometimes used for this application, and sometimes to power clock chips. Memory or proper time would be retained when primary power was lost.
There have been many advancements since electrochemical capacitors were first introduced in 1978. There is, for instance, a much greater range of products, with the largest cell of the type originally invented by Standard Oil now at 9000 F or 9 kF, rated at 2.7 V. This represents a tremendous step beyond the original 1 F devices first available commercially. Today series strings of capacitor cells, in some cases of 600-800 V in operation, are used in many applications for their high power performance and high cycle life. And these feature in large systems like heavy hybrid applications that can store more than 1 MJ of energy, in stark contrast to the "several" Joules of the first products. Further, the specific energy and energy density of electrochemical capacitors has increased more than tenfold over the first products. State-of-the-art devices now have more than 5 Wh/kg specific energy and much higher power performance. There have also been advances in electrochemical capacitor design, notably the development of the asymmetric electrochemical capacitor. Products of this design on the market have impressive specific energy of >10 Wh/kg.
Advances in the electrochemical capacitor arena are certainly no less impressive than those of lithium-ion batteries. Battery technology has indeed made significant progress, but so likewise has capacitor technology in terms of the size and energy density of the devices available, as well as the tremendous growth in the number of applications that have been enabled by them.
4) I have been told that electrochemical capacitors have unlimited cycle life. This sounds like one of those fantastic "bottomless pit" claims. What is the "real truth" about capacitor cycle life?
The reason for the high cycle life of electrochemical capacitors is that they store charge physically with essentially no resulting volume change. Consider, for instance, a conventional capacitor, one that like an electrochemical capacitor stores charge physically. Assume that it is operating in a 60 Hz system and being used to filter ac ripple, common for many electronic devices powered by the current available in homes and offices. Filtering rectified 60 Hz power represents 120 charge/discharge cycles per second and, extrapolating, corresponds to ~4,000,000,000 cycles per year. A device like this may easily be in operation for between ten and twenty years, typically the case in some consumer and industrial electronics. Over a lifetime of use, a conventional capacitor like this will easily go through as many as 1010 charge/discharge cycles.
Electrochemical capacitors, which also store charge physically, can have a similarly high cycle life. Millions of cycles are commonly mentioned, even though testing rarely if ever goes that far. And in fact, there is no reason to be concerned on this score, primarily because in applications for which electrochemical capacitors are used, operating time, not cycle life, is the most important limitation. Further, depth of discharge is not a real issue for capacitors, as it is for batteries. The capacitor can be fully charged and fully discharged in every cycle with no adverse effects. The real key in system engineering for electrochemical capacitors is to develop a design that exceeds the life of the system in which the capacitor will be installed, ensuring that it will not reach its end of life during the operational life of that system. Temperature and applied voltage are major factors affecting capacitor life, and these are the parameters that need to be controlled to make sure that the operating life of the capacitor will exceed that of the system.
It is thus no exaggeration and perfectly appropriate to say that a capacitor will have unlimited cycle life in an application, but only if it has been designed specifically to exceed the overall life expectations of that application.
5) Organic electrolyte does not have a distinct, well-defined decomposition potential whereas aqueous electrolyte decomposes at a precise value, e.g., 1.22 V versus hydrogen evolution. Why then are aqueous electrochemical capacitors operated at such low cell voltages, sometimes at 0.7 V or lower?
Keep in mind that an electrochemical capacitor is actually composed of two capacitors in series, an electric double layer being formed on each electrode. An important potential for electrode materials in these particular devices is the rest potential, also called the PZC (potential of zero charge), of the electrode material in the electrolyte. The PZC will not usually be at exactly the center of the potential window for stable operation of the electrolyte, for instance in an aqueous electrolyte, at exactly 0.61 V. Thus, for a capacitor constructed with two identical electrodes, the maximum potential will be less than 1.22 V. Furthermore, the probability of an electron transfer at the electric double layer, i.e., the leakage current, increases exponentially with applied voltage as the decomposition potential is approached. Thus, practical devices will be operated well below that maximum value to achieve long-life operation.
A second factor is that operating near the limits means relatively high leakage current. In fact, in applications where it is important to have a very low self-discharge rate, one approach often used is to operate the capacitor at even lower unit cell voltages. But where leakage current and high cycle life are not important, operation can certainly approach the breakdown potential of the electrolyte. This would be appropriate, for instance, in an application where the capacitor might be required to provide only a very limited number of pulses. In such a case voltage could indeed be near the breakdown potential.
Returning to the question, electrochemical capacitors with aqueous electrolyte are operated at lower unit cell voltages in order to provide both longer life and lower leakage current.
6) Some hybrid vehicles use battery energy storage systems, while others use electrochemical capacitor storage systems. Which storage technology is better in this application?
The power profile of the application, its operating temperature, and the life expectations of the system are the three parameters critical to answering this question. What is the power profile? What are the typical maximum operating temperatures of the storage system? How long must the storage system be designed to last?
Heavy hybrid vehicles like trash trucks can typically have two start/stop cycles per minute, operating continuously for eight to ten hours per day at this rate of cycling. Operation like this is much different from that of, for instance, a hybridized freight train with a very limited number of stop/start cycles, perhaps only as few as several per day rather than two per minute.
Applications with power profiles where there are many short-duration, positive peaks for acceleration and short-duration, negative peaks for regenerative energy capture are those where a capacitor certainly offers a better solution. Capacitors enjoy an approximate one-second response time and, consequently, greater efficiency in cycling with less heat generated because of this. For an application with a power profile consisting of a few long-duration peaks, a battery system generally represents a better solution. For instance, a hybridized freight train needing ten minutes of additional power during starting or climbing a long hill, followed by ten minutes of energy capture during a descent or during stopping events, will have very different requirements.
The power profile and the number of cycles anticipated in the application dictate which storage technology is better. For example, a particular trash truck was designed for a ten-year life. During that time it would experience 1-3,000,000 cycles, each storing and delivering 150-200 Wh of energy. The capacitor system selected for this application was lower in cost, higher in efficiency, and required much less maintenance than a lithium-ion battery system would. City transit buses now in service employ both types of storage systems. Higher efficiency and near zero maintenance requirements are typical replies by manufacturers of capacitor systems when asked to compare the two different technologies in practical use.
Again, which storage technology will be better for any given hybrid vehicle application depends entirely on the power profile, operating temperature, and life expectations unique to that application. In some cases the two technologies may be able to be used interchangeably, but in general it is not difficult to decide which one will be better for a given use.
7) I have been told that automobile engine idling will soon be a thing of the past. What is the role of capacitors in that?
The engine idling referred to here is really in so-called start/stop vehicles or, to use a word that has been coined perhaps to impress potential buyers, "microhybrids." The internal combustion engine simply shuts down whenever the vehicle is not moving, whether at stop signs or when held up in heavy traffic. This reduces emissions because the engine is not idling. But for this to be practical, the engine needs to start very rapidly at the moment the accelerator pedal is depressed, and the typical time required is much less than a single second. Restarting an engine that quickly calls for a very high-power energy storage system indeed. Luckily in such situations, the engine generally will be quite small. Under these conditions starting the engine requires a relatively small amount of energy but high power, a perfect situation for capacitors. Such an application will also have a very high number of cycles, with numbers approaching a million start cycles projected for a microhybrid vehicle during its lifetime. Capacitors have precisely the required high cycle life. Automotive applications typically have a life requirement of twelve years.
The capacitor thus seems to be the perfect match for start/stop, microhybrid vehicle applications. If reports in the popular press are true, engine idling may indeed become a thing of the past within the next few years. The waste of fuel during engine idling will be no more.