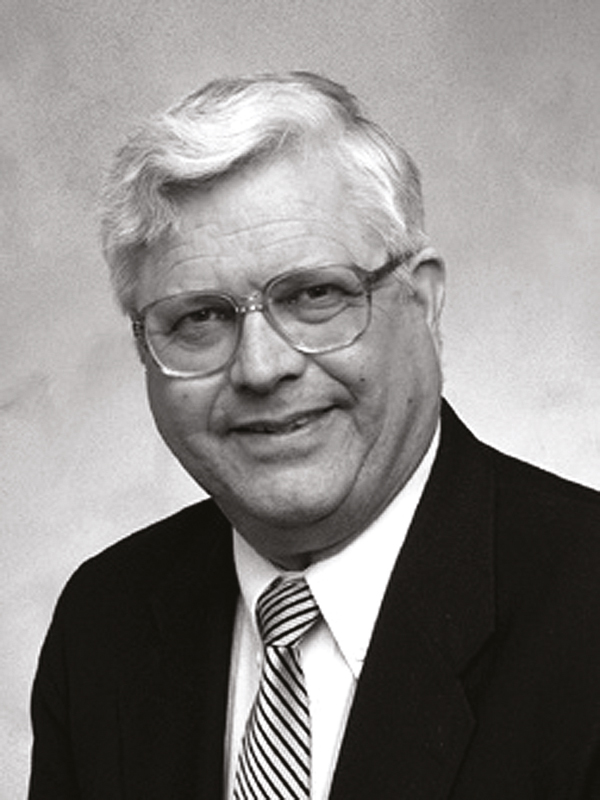 Our resident supercap specialist John Miller tackles some of your burning questions.
Popular press reports often paint electrochemical capacitors as wonder devices, given an unlimited cycle life that makes it impossible for them ever to wear out. What is the truth of this?
The life of every manufactured component is dictated by its design as a product and by the environment in which it is intended to be used. Any component, consequently, will either wear out, or suffer catastrophic failure, at some point – for one reason or another. It is in this context that electrochemical capacitors are often compared with batteries.
It is important to remember that even though electrochemical capacitors may, unlike batteries, have 'unlimited' cycle life, their actual use can include hundreds of thousands of cycles, or even more.
The operational life of an electrochemical capacitor is technically unlimited only on the basis of this standard comparison with batteries, which often fail within a few years. Product specifications for currently manufactured capacitors thus realistically stipulate, under given conditions of use, a ten-year operational life that includes up to 500,000 cycles. This still represents a very long life, no matter the technicality of the term unlimited or any restrictions imposed by the conditions of use.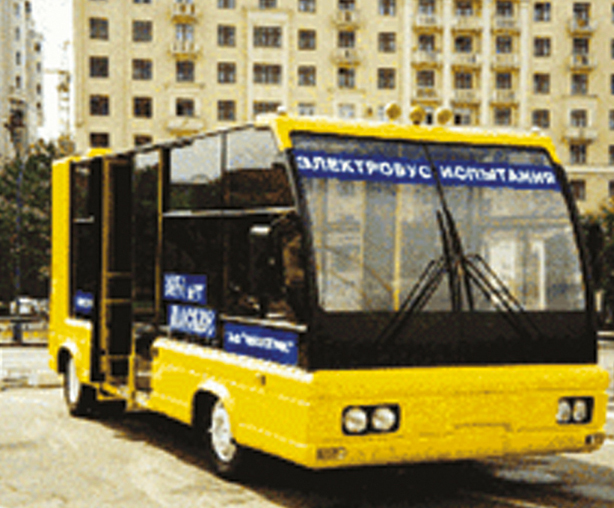 The major factors affecting the life of an electrochemical capacitor are the temperature under which it operates, the voltage that appears on it and, in some cases, the rate at which it is charged and discharged. Applied together, temperature and voltage have a more stressful effect combined than either does separately. In some situations of high temperatures and high cycle rates the local temperature inside the device may be considerably higher than that of its operating environment, higher enough in fact to lead to much shorter life.
Summarising, electrochemical capacitors are – popular claims notwithstanding – like any other components in having a product life that ends, eventually, in failure. This generally fits a Weibull life distribution, with a shape factor equal to about four. It will end, therefore, more often than not by wearing out rather than by failure through infant mortality or according to the random failure rates that characterise product midlife. Compared with the short life of batteries, however, reports that electrochemical capacitors have essentially unlimited cycle life – when used under the stipulated conditions, of course – remain true in the context of that comparison.
I have an application powered by a battery. Can I replace the battery with an electrochemical capacitor? If so, how do I do it?
The first step in investigating whether it is possible to replace a battery with a capacitor is to examine the operational requirements involved: operational time, power to be drawn from the battery, and intended operating environment. These should include the energy that has been used and the power levels and operating time desired. The feasibility of replacing a battery with an electrochemical capacitor in a given application depends completely on these factors.
The most basic potential problem that arises with such a replacement is the difference in discharge profiles between batteries and capacitors.
Batteries have essentially constant voltage at all states of charge, whereas capacitors have a sloping discharge. A capacitor has maximum voltage when fully charged, but that voltage decreases as the capacitor is discharged.
Where the load cannot operate over a wide voltage window, it may be possible to use a DC/DC converter to boost the output voltage of the capacitor, such that it is constant and at the same value a battery would have. This approach is often very successful, even with converters that have an efficiency of 85% or less. A DC/DC converter can likewise be used to set the output voltage at the minimum power point of the load.
This can effectively stretch the operating time considerably over what is possible when operating either under a sloping discharge or even at the battery voltage, which is generally at a higher power point than the minimum.
A capacitor cannot usually be used to replace a battery in applications that have very high energy requirements.
The double-layer charge storage of a capacitor simply cannot compete with the chemical storage of a battery. Where energy requirements are more limited, however, a capacitor can replace a battery with good results.
One example of an application would be for backup in situations where power is required for volatile memory over minutes, hours, days, or even longer. The capacitor size required for a specified backup time can be easily determined.
Another example would be in electric vehicles operated within a closed circuit and where periodic charging is available.
Capacitors have been successfully exploited to power all-electric buses operating over a circular route and to power all-electric trucks following known delivery routes.
There are electrochemical capacitors on the market now that are only the size of a soft drink can and are still rated at thousands of farads. How is it possible for devices this small to have such high capacitance values?
The energy storage capacity in an electrochemical capacitor is primarily due to its double-layer charge storage. This is a natural phenomenon that occurs whenever voltage is applied to an electrode that is in an electrolyte. There is a charge in the electrolyte that moves up towards the interface which is balanced by an equal charge within the solid electrode, thus creating a capacitor.
The separation of the charge is measured in molecular dimensions in the order of 10Å. In terms of conventional plate capacitors, this represents an extremely small distance between the two plates. The capacitance thus obtained in the double-layer charge storage is in the order of 10 µF/cm2 of area. Because of that very small distance, high levels of capacitance are possible in a small volume.
In addition to this very accommodating basic mechanism for charge storage, high-surface-area materials can also be used for the electrodes. Activated carbon – which in some cases has surface areas greater than one thousand square meters per gram – is the typical material used for this purpose. In practical terms this means that there can be an area the size of a playing field in no more than a teaspoon of activated carbon material. Multiplying the surface area of the electrode material by the capacitance per unit area yields capacitances in such devices that are measured in hundreds of farads per gram, depending of course on the carbon material and the electrolyte used.
One other factor to keep in mind about electrochemical capacitors as charge storage systems is that the dimensions involved are atomic in scale, meaning that it is primarily molecular forces that are involved. The charge is consequently stored in an extremely robust way compared with any physical forces that might affect the system. They perform well in such situations precisely because external forces are in fact negligible compared with the molecular forces than govern the electric double layer.
The last issue of BEST reported that electrochemical capacitors could not be used to replace aluminum electrolytic capacitors in 120Hz filtering applications. Over what frequency range, then, can electrochemical capacitors be used?
Generally speaking, capacitors can be operated at any frequency one desires – but with diametrically opposite effects regarding their inductance or capacitance. To understand this fully requires an understanding of the complex impedance of a device as a function of frequency. All two-terminal devices will demonstrate inductive behaviour at sufficiently high frequencies and capacitive behaviour at sufficiently low frequencies. The real question is at what frequency the change from inductance to capacitance occurs, which is called the 'self-resonance' frequency – a point where, as it happens, the device becomes purely resistive. At that exact frequency the phase angle (the angle between current and voltage) is zero.
The concept of self resonance, well defined, is based on the value of the inductance and the capacitance and is proportional to 1 LC, where L is the inductance in henrys (H) and C is the capacitance in farads. Operating above this self-resonance frequency the device will behave as an inductor, thus establishing that frequency as the upper limit for capacitant behaviour.
If we look at what this frequency might be in commercial electrochemical capacitors, we find that in small devices of a farad or less the self-resonance frequency may be about 1kHz. This is one reason why the equivalent series resistance specification for such devices is often a 1kHz measurement, very near the frequency at which the device is purely resistive.
For larger devices this frequency drops until, for some of the very largest ones now on the market, measured in thousands of farads, the self-resonance frequency will be below 100Hz – the upper frequency limit for capacitive behaviour. A capacitor can, of course, be operated at any frequency we might want; but its behaviour may not be capacitive in every case. A device must be operating below its self-resonance frequency in order to be capacitive. For very large devices that frequency may well be lower than 10Hz, and only below that frequency does capacitive behaviour occur.
Electrochemical capacitors are often used with other energy storage devices, including batteries and even power-generation products like fuel cells. What advantages are there to such combinations?
Combining different energy storage technologies is by no means unusual. The power supplies of most electronic components, for example, routinely combine different capacitor technologies in order to produce the DC bus voltage. Likely combinations for such a situation will include aluminum electrolytic capacitors, electrostatic film capacitors, and often small chip capacitors used in bundles to filter the voltage. Combinations like these simply provide the smallest and lowest-cost solutions for certain applications. Using electrochemical capacitors with other energy storage technologies aims overall to produce smaller, lower-cost, solutions.
Employing two or more technologies together always aims to take advantage of the good points of each, while working to avoid any of their less desirable features and any ill effects occasioned by using
them in tandem. Electro-chemical capacitors enjoy overall high cycle life and high power density, and these often are mated with other devices, like batteries, that have high energy density but poor power performance. Yoking them together yields enhancements that would be unavailable using either of them separately.
Optimising combined technologies effectively first requires identification of the load power profile. A battery/capacitor combination, for instance, including a primary battery like an alkali cell, has been developed for and used in wireless communication cell phones. The capacitor in this combination enables a great increase in run time, because the high power performance of the capacitor offsets the power limitations of the alkali cell. A dramatic effect on the length of run time in this application can be achieved by adding even a very small capacitor, say 50 to 100mF, to the alkali cell.
Another technology combination is created by adding a capacitor to a fuel cell or a micro-turbine. In such cases the capacitor assists by load levelling, allowing the generation device to operate at or near 100% of its power capacity without causing trips as loads are added or shed. As an example, starting a motor requires a large inrush current that may last only a fraction of a second. The capacitor in the system can supply the power for the starting event, leaving the generation system to continue providing only the average power required. The capacitor provides, therefore, higher dynamic range or additional 'headroom' for the generation system.
Capacitors have likewise been used with secondary batteries in diesel engine operation, harnessing the high power performance of the capacitor to assist in engine starting. Further, such a combination generally extends the life of the batteries, since the capacitor reduces the stress on them that starting normally causes. And low-temperature cranking performance is improved since capacitors usually have more power inherently, and that power is not severely reduced by the reaction kinetics common with batteries operating at low temperatures.
Moving to more exotic applications, electrochemical capacitors have been considered for use as power sources in deep space probes where the distance from the sun renders solar panels ineffective. The electricity generated by a very low power level radioactive-decay thermal source can be accumulated and stored in a capacitor to provide reasonable power levels for communication and other higher power activities that occur on an occasional basis. In such a case the capacitor acts as an integrator of the low power generation. Here, as in the more mundane applications discussed above, the primary advantage in combining technologies is in optimising as many of their positive features as possible, always with the goal of achieving the smallest, lowest-cost, and most reliable solution overall.
High-surface-area carbon appears to be the most commonly used material in electrochemical capacitors. What are its important properties?
Many different properties are important for high-surface-area carbon. At the top of the list is surface area, critical for charge storage capacitance. Second is electronic conductivity, which in fact makes it possible for double-layer charge storage to be established at all. Third is pore size distribution, a significant factor in determining the capacitor's dynamic response or power performance.
The purity of the carbon is likewise critical, since impurities can lead to side reactions that increase the self-discharge rate of the device, or even limit its life. This is particularly true of reactions that generate gas which, in a sealed package, can cause swelling and rupture either of a vent or of the device as a whole so that it fails. Further, the surface condition of the carbon may also affect its ability to store a charge. Some particular chemical groups on the carbon's surface may enhance charge storage, while others may limit it, perhaps by preventing the surface from being wetted by the electrolyte.
The precursor to the carbon material is generally of little importance in comparison to the importance of its physical properties. Cellulose, as in wood, peat, rice hulls or fruit pips, provides one type of carbon, but the same overall physical properties remain the critical determinants. Some synthetic carbons now available demonstrate excellent performance, and these often originate as a special polymer. PAN is one such precursor polymer; Kynol is another. Although interesting as materials, the charge storage ability of these carbons is nevertheless determined by exactly the same physical properties as for other less exotic materials.
Carbon that originates in natural sources is generally lower in cost than synthetics, because of the additional costs of synthesising – and price, of course, is a key issue not to be overlooked. For small devices of less than 1F the cost of the carbon represents only a small fraction of manufacturing cost overall. However in uses such as transportation, stationary energy storage and UPS systems, and power quality control, where very large devices are used, the cost of the carbon can a very significant factor in the feasibility of designs, and even whether capacitors will be used at all.
In sum, the physical properties of the carbon and certain chemical properties of its surface are important, while the cost of the carbon will be a determinant relative to the nature of the application in which the capacitor will be used.