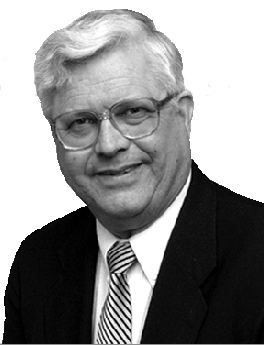 Jump starting and measuring very large capacitor values are among the questions our resident expert answers this quarter
Can capacitors be used as portable jumpstart power sources for starting cars?
Engine cranking is in fact an excellent application for electrochemical capacitors, and this for several reasons. The first and most obvious one is that they have exceptional high-power performance, even at low temperatures. A second is that they have very high cycle life, in effect not wearing out, as is the case with some of the other options available for such a use. A third is that electrochemical capacitor technology is very safe.
The process of jumpstarting begins typically by taking a portable jumpstart capacitor, which may range in size from 5 kJ up to as large as 120 kJ of stored energy, and connecting it to the dead batteries on a vehicle. As it happens, even though the batteries may properly speaking be "flat," or "dead," there most often is a sufficient amount of energy left in them to charge the capacitor. After perhaps only a minute or so, voltage on the capacitor will approach that of the battery, and at this point a start can be attempted. All of the cranking power will, of course, be coming from the capacitors connected to the system rather than from the dead batteries. Should the jumpstarting process be initially unsuccessful, a second attempt will still be possible after another minute or so. Dead batteries usually contain sufficient energy for a great number of cranks, but what they lack is power performance, which is what the attached capacitor system can supply.
A few points need to be kept in mind when using capacitors in a jumpstart system. One is that the capacitor needs to be electrically attached with very low resistance. This requirement translates as a need for very heavy cables and with good clamps to effect very low contact resistance, since the capacitor would lose its power performance if significant resistance were added in the circuit.
In some operations portable jumpstart capacitors have been used to start multiple vehicles, sequentially one after the other, and consistently starting whole fleets of trucks, particularly in cold temperatures. Once an engine is started, of course, the alternator starts to charge the battery immediately. This will in its turn recharge the capacitor such that within tens of seconds it will have nearly reached the voltage of the system and be ready to transfer to the next vehicle for starting. This manner of operation contrasts strongly with the way battery jumpstart systems can be used to start fleets of vehicles. Since batteries cannot generally be charged quickly, the charge state of the batteries used for jumpstarting will decrease with each use such that after a certain number of vehicles have been started the portable system itself will need recharging, a process that can take from many minutes to several hours.
Portable jumpstart capacitors work well for engine cranking, particularly in the most difficult conditions for vehicle starting, low temperatures. There are several websites listing such units, including www.cantecsystems.com, www.esma-cap.com, www.elit-cap.com, www.goodallmfg.com, and www.koldban.com. These sites describe the various products available, some sized for automobiles and others for over-the-road truck and still others for heavy off-road vehicles, e.g., mining equipment. A technical paper on this topic is available at www.evs24.org/wevajournal/vol3/title.html.
Now that their novelty has worn off, can nanomaterials improve capacitor performance any further?
The activated carbon that has been used in electric double-layer capacitors for the past thirty years is, as it happens, a nanostructured material. There are pores in it that are nanometer in size and with very high surface area for storing charge. Nanomaterials have, thus, been used since day one in electrochemical capacitors. Some of the newer nanomaterials do receive a lot of attention including nanotubes, buckyballs, graphene nanosheets, and other similar materials developed specifically for energy storage devices. In many cases these are intended to increase the surface area, remembering that in a double-layer charge storage device only the surface is active. A second feature of nanoscale materials is the accessibility they provide to the surface. Activated carbon has porosity that is internal to the material. Nanotubes and graphene sheets, on the other hand, have only external surfaces, and this gives them the greater accessibility for charge storage that equates to higher power performance.
Some of the nanomaterials most recently investigated for capacitor storage do indeed show enhancements in performance, but it is safe to say that those materials have not been nearly as enabling in capacitors as they have been in some battery electrodes, where solid-state diffusion is an important factor in performance. Electric double-layer capacitors do not rely on solid-state transport and hence do not benefit from its enhancement. However, some of the asymmetric capacitors that do use a battery electrode gain some benefit from the structure of some of the nanomaterials. In that sense the higher surface area of the battery electrode offers higher utilisation and increased power performance of the material as one electrode in an electrochemical capacitor.
The nanomaterials discussed are interesting but have not and should not be expected to provide quantum-step improvements in the performance of electric double-layer capacitors. Those improvements that have been observed are primarily in rate capability as opposed to increased energy storage. In one instance, the rate of an electric double-layer capacitor was increased to the point that the device could be used as a filtering capacitor, i.e., operated very efficiently at 120 Hz. This is, again, attributable to the greater accessibility of the nanomaterial's surface in addition to its high electronic conductivity.
The scale on our RLC impedance bridge only goes up to 10 F. How do people measure the capacitance of larger-size capacitors?
Most of the RLC impedance bridges that have been used in the capacitor industry have real limits on the upper-sized capacitors they can measure. They operate by first providing an ac voltage signal of perhaps 100 Hz, 120 Hz, 1 kHz, or even 10 kHz, followed by a look at the associated in-phase and out-of-phase currents to derive the capacitance value. For electric double-layer capacitors, there are essentially no out-of-phase currents and thus the bridges cannot measure their capacitance. At best they measure series resistance, since at the frequencies at which the RLC bridge operates electric double-layer capacitors store very little charge. RLC bridges are simply not the right tool to use for measuring the capacitance of electrochemical capacitors, irrespective of size.
A more appropriate approach for measuring capacitance is to look at the voltage response of the device to constant-current charging or discharging. One can derive the capacitance value from the slope of the charging or discharging curve. An ideal capacitor will give a linear increase or decrease in voltage when being charged or discharged using a fixed current. One can think of this constant current charge and discharge as essentially a low frequency ac measurement. As an example, if we charge a capacitor in ~50 seconds then discharge it again in ~50 seconds, the period is 100 seconds, equivalent to operation at 1/100 = 0.01 Hz. One can consider such charge/discharge measurements as low frequency ac measurements.
Impedance bridges that are commonly seen in electronics shops are totally unsuitable for measuring the capacitance of today's electric double-layer capacitors. The approach they use is an ac approach, and at a frequency of generally 100 Hz or greater. We need a procedure that is rather 0.1 Hz or lower to do a proper measurement. The appropriate technique is to do constant-current charge and discharge to obtain the capacitance and by using different current values, the rate dependence. Thus, today's capacitor products, which range in size up to 5 kF, can readily be measured. In fact, some of the asymmetric capacitors that range in size up to several hundred kilofarads can be measured using this approach. There simply is no capacitor size limitation using this measurement approach.
The equation for maximum power delivered by a capacitor is reported to be Pmax=V2/4R, where V is the voltage on the capacitor and R is its equivalent series resistance. Is this useful information?
The short answer, simply, is no. This is an equation for the maximum power delivered by any power source, whether capacitor, battery, or electronic power supply. Any source of electrical power will be covered by the simple statement that the internal impedance of the power supply should match the impedance of the load for maximum power operation. In everyday life, the most typical place this might be seen is in matching the impedance of speakers to an amplifier. For instance, if speaker impedance is 8 Ω, the amplifier output impedance should be 8 Ω, thus transferring maximum power from the amplifier to the speaker. With higher or lower impedance speakers not as much power would be transferred out. Such a matched-load situation may be true for any power supply, but is it useful for electric double-layer capacitors? Not really, given that the moment the matched load is applied to the power supply the voltage drops to one-half its original value. If we started out with a system that was at 10 V and we attached a matched load, it would immediately drop to 5 V, and then remain at this value. For a capacitor it would immediately drop to 5 V and then decrease as the capacitor discharges.
In general, electric double-layer capacitors and capacitor systems operate from rated voltage to one-half rated voltage, so the matched load concept really makes no sense. Using this 50% voltage window, capacitor operation with a matched load delivers absolutely no energy, since the voltage immediately is at or below the minimum operating voltage. This is a concept that may be useful for some power sources, but not for electric double-layer capacitors as they normally are used. A maximum power value calculated with the equation is sometimes listed in spec sheets to provide impressive numbers, but in general it is not a useful equation for performing functional calculations that may be used in engineering systems with capacitors.
Can significant operating improvements be achieved by adding a capacitor to a battery-powered system?
The answer here is definitely yes. In some applications that have a wide dynamic range in power the capacitor addition works wonders. The reason is that the response time of capacitors is quite short compared to that of most batteries, and they can thus be very responsive to large-amplitude, short-duration fluctuations in power. Oftentimes when a capacitor is added to a battery-powered system, it is referred to as performing 'load leveling', i.e., leveling the power output from the battery to nearly its average value. One example where capacitors are so used is in digital cameras, powered by batteries, in which the capacitor is used to help provide power in those transient situations, like focusing, where there are higher power draws. The capacitor can, in this situation, increase the run time of the camera. A second example is in digital communication systems like cell phones, PDAs, and so on. Capacitors are added because the power draw by such systems is not constant. There are a great many transients in the power profile for which the capacitor will deliver power. One rule of thumb is that if the power peaks are larger than four times the average power, then an added capacitor may improve performance of the system. If less than 4 times, the battery will generally be adequate in providing for most excursions in power from the average value. The higher the transience levels, the more valuable the addition of a capacitor can be.
Think of a big system, perhaps one of the sort referred to earlier, a portable capacitor jumpstart system. There the capacitor is connected to the battery before a starting event, such that transient power can be supplied to crank the engine. In such a case it often takes less than one second and usually less than 1/3 of a second to deliver the pulse of energy needed to run up an engine to the rpm level needed for sustained operation.
Adding capacitors to battery-powered systems can indeed work wonders, particularly where the application is exactly right and where transients feature prominently in the power profile.
What are the major considerations in selecting an energy storage system for a gas-electric hybrid vehicle?
We need, to begin with, to know the power profile of the application in question and the expectations of system life. From this we need to examine the peaks and durations of the various features in the power profile including positive (acceleration) and negative (deceleration) values plus how many cycles might be needed over its entire life. Each of these parameters is important for selecting the energy storage system. Issues to consider include the energy density of the storage system, and that energy density would be its effective energy density at the power levels of the application. This will ultimately dictate storage system size. Despite being mentioned last, one of the most important issues is the cost of the system.
In a heavy hybrid vehicle, one can generally use a capacitor system that is fully charged then fully discharged each cycle. For a city transit bus, one can size the capacitor system to be totally filled and emptied every cycle. However, if a battery system were used for storage, it would need to be oversized since batteries simply do not have the response times nor the cycle life to be fully charged and fully discharged each cycle. One profile for a city transit bus had a period of 46 s, including an acceleration to full speed followed by braking to a stop. Capacitors can be sized to meet exactly those requirements—sized to exactly store the energy associated with these features in the power profile. A battery system would have to be sized many times larger than the energy needed during one cycle so that it would not wear out prematurely.
Another major consideration is maintenance. Some storage systems require routine maintenance, while others do not. Some, rather than routine maintenance, require routine replacement. After a certain period of time these latter will need to be completely changed out. This can be scheduled, and thus, introduces questions about the economics of life-cycle costs if there are to be several replacements over the life of the application.
These are some of the issues to consider when selecting an energy storage system for a gas-electric hybrid vehicle. For many commercial applications, where good economics are critical, capacitors are often the preferred choice. In applications where initial cost is the major consideration, batteries may be preferable. Critical issues in such a decision are, therefore, cycle life, manner of operation, power profile, and the environment in which operation will occur.