The battery industry favours natural graphite for anodes in lithium-ion drive batteries; synthetic graphite appears too expensive. But with the anticipated boom in EVs, how can the security of supply of natural graphite be ensured? Michael Steinrötter of SGL, warns of unpleasant surprises.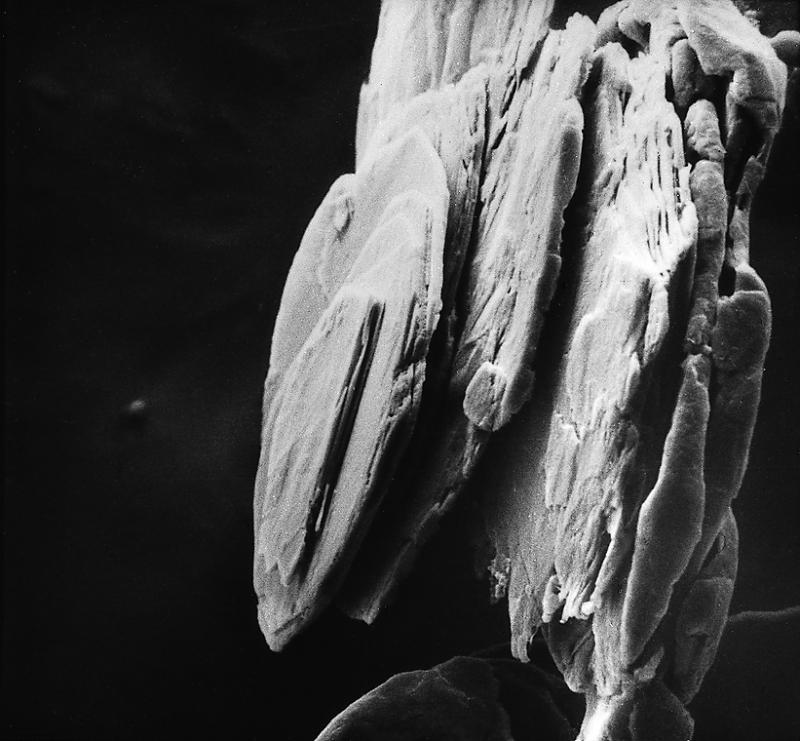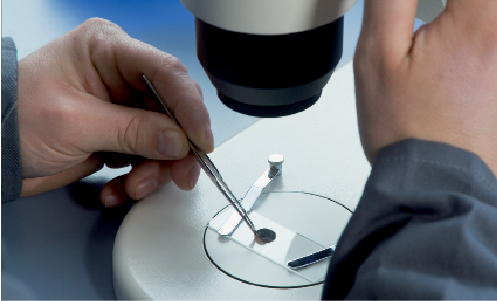 Lithium-ion batteries are the energy storage devices of choice in many high-tech applications. In portable electronic devices such as cell phones, camcorders or laptops – the "3C market" – they have largely superseded nickel-metal hybrid batteries. Now they are on their way to conquering the rapidly growing market for hybrid and electric vehicles. Of all the battery systems available, lithium-ion batteries offer the best development perspectives.
There are two key reasons for the success of lithium-ion batteries: First, they have a higher energy and power density than other common rechargeable batteries, and second, a number of suitable electrode materials are available that can be selected and combined so that the properties of lithium-ion batteries can be matched to different requirement profiles.
For the production of anodes for drive batteries in electric and hybrid vehicles, natural-graphite-based materials are preferred – after all, natural graphite is currently easily obtainable and lower priced than synthetic graphite. However, the supply and cost situation can change within just a few years, as closer analysis of trends in supply and demand shows.
Carbon materials:
The workhorse among anode materials
The anodes for most lithium-ion batteries on the market are currently made from fine grained carbon materials – and carbon looks set to remain the primary anode material in future battery generations too. Benefits include the excellent lithium storage capacities of the carbon materials, their very low redox potential (following adsorption of lithium ions) and their outstanding long-term and cycle stability.
Graphite is the most commonly used of all carbon materials, followed by hard carbon and then soft carbon. Other carbon materials such as carbon and carbon nanotubes have yet to find use in commercial lithium-ion batteries. The carbon materials differ in terms of crystallinity, the morphology of their particles and, in turn, electrochemical properties. As such, choosing the right carbon material is an essential aspect of optimising battery properties in accordance with requirements.
Of all the carbon materials used in anode layers, graphite has the highest crystallinity. Both natural graphite and synthetic graphite can be processed for use as anode materials. The advantage of synthetic graphite is that, unlike natural graphite, its characteristics profile can be controlled in the manufacturing process.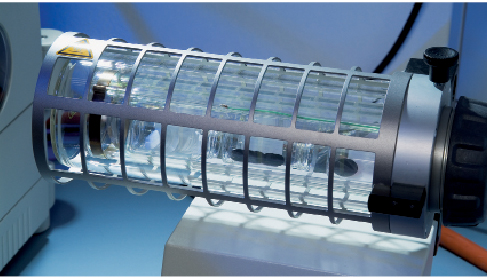 Hard carbon and soft carbon are amorphous, which means that they do not have the typical graphite crystal structure. Particularly in hard carbon, the graphene layers are interlinked at many points in the disordered areas by covalent bonds. This makes the structures much more stable. Both materials contain small areas in which several graphene layers are stacked on top of each other in parallel. In these multilayers, the space between the graphene layers is much greater than in graphite.
In hard carbon, the links between the graphene layers are numerous. The multilayers, which are just a few nanometers in size, are arranged in a completely disordered manner in the carbon particles. This morphology has two key advantages: First, no exfoliation or volume expansion occur during the intercalation of the lithium ions, which helps the cyclic stability of the battery, and second, intercalation and deintercalation take place very quickly. This makes hard carbon an excellent choice for use in high-power batteries.
Soft carbon has a slightly higher degree of order than hard carbon. Not only are the multilayers more densely packed than in hard carbon, but they are stacked in more or less the same direction. This means that although the electrochemical processes may not occur quite as quickly as in hard carbon, they occur more quickly than in graphite. Furthermore, the graphene layers are interlinked in fewer places than in hard carbon. In terms of structural stability and thus cyclic stability, therefore, soft carbon lies somewhere between graphite and hard carbon.
Both hard carbon and soft carbon are formed through the pyrolysis of organic materials. Their properties depend on the raw materials used and on the manufacturing process. Soft carbon is produced using petroleum coke mainly compounded from the residue of petroleum distillation. Hard carbon, however, is produced from chemically cross-linked organic materials of natural or synthetic origin. Cellulose, lignin or various thermoset materials, for example, can be used as raw materials. In contrast to hard carbon, soft carbon can be graphitised through thermal treatment at temperatures in excess of 2800°C.
The art of producing anode materials is to select and prepare the carbon materials so that they meet the requirements of the battery manufacturer. In some cases, blends of different carbon materials can produce just the right electrochemical characteristics profile. Lithium-ion batteries for portable electronic devices usually contain anode materials based on high-purity synthetic graphite. For cost reasons, however, the anode material for lithium-ion drive batteries used in electric and hybrid vehicles is based on the – currently – still cheaper natural graphite.
Rapidly growing future demand for graphite
The market for lithium-ion batteries is becoming extremely dynamic. Market researchers are forecasting annual growth of 12 % on the 3C market. The electromobility market is currently enjoying a real boom in sales. Here, annual growth of more than 20% is expected by 2020, although of course the assumptions on which this forecast is based are somewhat uncertain. Some battery manufacturers believe that around three million all-electric vehicles will be produced in 2020; optimistic forecasts even put this figure at around six million. The average of these assumptions, which is used as the basis for the following estimates, puts annual production of electric vehicles at around 3.8 million in 2020.
As battery sales rise, so too does the annual demand for raw materials. For the past few years now, battery manufacturers have been asking whether sufficient lithium-containing minerals can be extracted to meet future demand. The battery and automotive industries have so far given little thought to the future supply of battery-grade carbon materials; after all, graphite is a common natural material that so far has been easily obtainable. But on closer analysis of trends in demand and the future supply situation, the assumption that this will always be the case has been thrown into doubt.
Around 25 kg of anode material is required for manufacturing a single lithium-ion battery for an all-electric vehicle, which means that around 120,000 tonnes of battery-grade graphite will be required simply to cover the expected annual production of 3.8 million all-electric vehicles in 2020. On top of this are the around 45,000 tonnes required for covering the demand for hybrid electric vehicles and the 3C market.

Natural graphite is dependent on Chinese raw material suppliers
Natural graphite can be found almost anywhere on the planet. At current graphite prices, however, the deposits are usually too small for it to be exploited in an economically efficient manner. Even just 20 years ago, the mining of natural graphite was economically viable almost anywhere in the world. In the 1990s, however, Chinese producers started to offer graphite on the global market at dumping prices. Many mines outside China experienced financial difficulties as a result and were forced to close. In their final phases, some of the mines that had fallen on hard times turned to the predatory exploitation of geological resources by depositing excavated material on unexploited areas, making any future resumption of production virtually impossible. In the period during which graphite prices were falling, it did not make economic sense to invest in the exploration and development of new deposits.
China now enjoys a virtual monopoly on the supply of natural graphite. In 2009, 72% of the world's natural graphite was extracted from Chinese mines. At the same time, the demand for graphite over the past few years has risen now that it has found a whole host of new technological applications, for example in rechargeable batteries, fuel cells and new types of building materials. The distortions of competition caused by Chinese dumping prices along with the recent rapid growth in demand are reflected both in economically driven fluctuations and in price trends for natural graphite (Table 1).
Table 1 Trends in raw graphite prices (inflation-adjusted). 1960 to 1990 in five-year increments, 1991 onward in one-year increments. Data source: "U.S. Geological Survey, 2009, Graphite statistics", in Kelly, T.D., and Matos, G.R., "Historical statistics for mineral and material commodities in the United States" (U.S. Geological Survey Data Series 140)
This situation, familiar from the rare earth markets where the industry is almost entirely dependent on Chinese exports, cannot be resolved any time soon because the exploration and development of new natural graphite deposits takes between four and six years. In the report "Critical Raw Materials for the EU", dated July 30, 2010, the EU identified natural graphite as one of 14 critical raw materials. This situational report took into account the economic significance and supply situation of the raw materials. The report investigated whether, and to what extent, the raw materials originate from just a few extracting countries, whether these countries are politically stable and reliable, whether the raw materials can be recycled or replaced by other materials and whether there are any environmental risks. Among other things, the report showed that the supply of natural graphite is surprisingly much more critical than the supply of lithium (Figure 1).
Another reason for growing doubt over the security of supply is the ever greater restrictions that the Chinese government has placed on natural graphite exports, which were recently subject to an increase in tax payable by Chinese suppliers.
Natural graphite requires complex preparation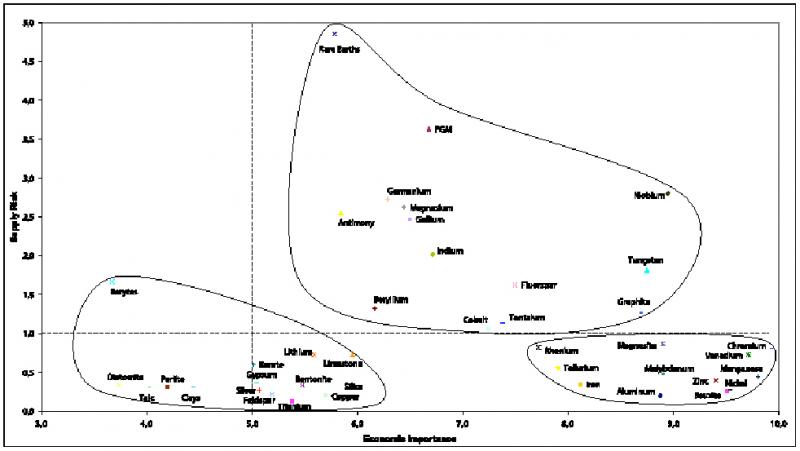 To produce anode-grade graphite, flake graphite with a particle size fraction of minus 100 mesh (less than 149 micrometers) and a purity of at least 95 % is required as the raw material. Depending on the deposit from which it was extracted and thus on the geological conditions under which it was formed, flake natural graphite is more or less crystalline in structure.
But even flake graphite with a perfect crystalline order cannot be used directly as an anode material without further processing as its particle morphology is unsuitable. First, the large surface area of the flakes in comparison to the particle mass would lead to a significant and irreversible loss of lithium in the first charge/discharge cycle of the battery. Second, the flake form would make it harder to produce the slurry used for coating the copper discharge foil. Third and finally, the laminated flakes would lie on top of each other like roof tiles when the discharge foil is being coated, which would not only affect the intercalation and deintercalation of the lithium-ions, but also lead to an anisotropy of the electrical conductance resulting in a high contact resistance between the anode layer and discharge foil.
For this reason, natural graphite supplied from graphite ore processing plants with an ash component of between around 3 % and 5 % first undergo "rounding". Here, special grinding processes "fold" the lamellar particles in on each other making them potato-shaped. The resulting round graphite particles have a particle size of just a few micrometers. This rounding process significantly reduces the specific (relative to mass) surface area of the particles. This rounding process is complex and highly inefficient, however, and achieves a yield of between 30 % and 40 %. The rest – around two thirds of the flake graphite used – is extremely fine and unsuitable for use as an anode material. A practical use has yet to be found for this waste.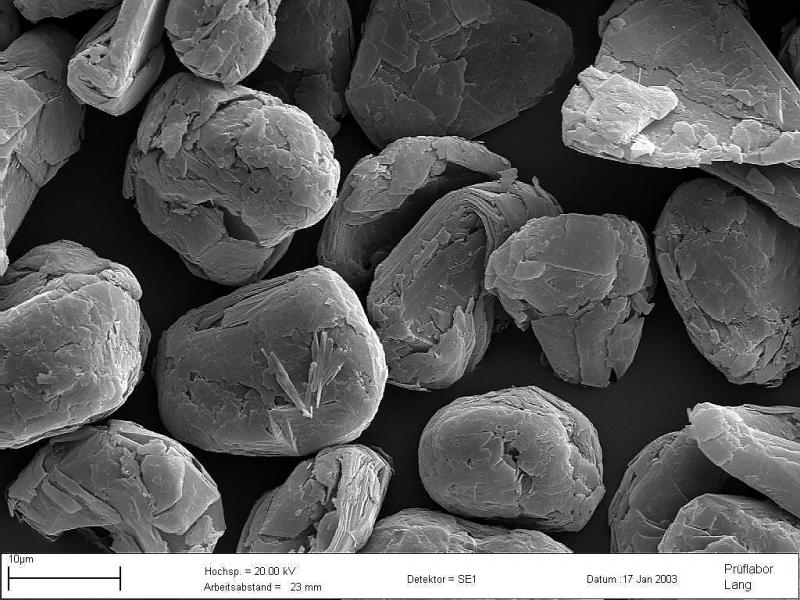 Based on the expected demand (120,000 tonnes) for rounded natural graphite in the manufacture of drive batteries for electric vehicles in 2020, the volume of the taylings would be around 240,000 tonnes, which is more than eight times Canada's entire production of raw graphite in 2008 (27,000 tonnes).
Manufacturers of lithium-ion batteries place extremely stringent requirements on the purity of anode graphite, which must have a graphite content of at least 99.99 %. Even the tiniest traces of transition metals can have a significant effect on the electrochemical properties of the anode material. Certain elements (e.g. iron) must only be present in the ppb range in metallic form, which is why the natural graphite particles still have to be removed from the ash after rounding.
The latest technique involves wet chemical treatment by means of acid leaching. In this process, the rounded natural graphite is leached with a mixture of sulphuric and hydrofluoric acid and then rinsed thoroughly with water. The hydrofluoric acid helps dissolve the silicate component. The dilute acid and washing water, which occur here in large quantities, constitute hazardous waste and must be disposed of accordingly.
This wet chemical process is in no way sustainable. With an ash component of 5%, it can be calculated that 132 kg of highly concentrated sulfuric acid and 120 kg of commercial grade hydrofluoric acid are required per tonne of natural graphite. Along with the washing water, roughly 2.3 tonnes of wastewater would occur per tonne of graphite. In China in particular, acid leaching has led to serious environmental problems and the dilute acids were often not warranted in an environmentally responsible manner.
On the other hand, lithium-ion batteries are supposed to pave the way for a future of environmentally mobility, which is why any battery that claims to be "sustainable" and "green" must be manufactured using materials and processes that do not present any additional risk to the environment. This means that if natural graphite is to be used, the cleaning processes must also pose minimal risk to the environment. Thermal cleaning, in which the ash in the natural graphite is evaporated at high temperatures, could be a viable alternative to acid washing. If the thermal process is supplied with energy from renewable sources such as hydropower, the "environmental footprint" can be reduced to a minimum.
After the purification process, the rounded graphite particles are coated with amorphous carbon – usually soft carbon occasionally hard carbon – so that they are mechanically stabilised. This thin but structurally stable protective coating improved stability of graphite and protects the particles against a partial exfoliation in the charge/discharge cycles that could happened under demanding application conditions. In addition the coating combines the characteristics of amorphous carbon and of graphite and improves in this way the electrochemical characteristics.
The reprocessing of flake graphite, which takes a lot of time and energy and entails huge losses of material, is reflected in the price of anode-grade natural graphite. In 2009, the price of high-purity, rounded and coated natural graphite was, according to Industrial Minerals ("Concern over battery grade graphite supplies", January 24, 2010), between USD 3 000 and USD 4 000 per tonne.
Future demand for natural graphite exceeds current extraction rates
The high loss of material (two thirds) that occurs when flake graphite is rounded has major repercussions on the demand for natural graphite in the manufacture of the anode material, as the estimation for 2020 demonstrates: To produce the forecast volume of rounded natural graphite, 360 000 tonnes of suitable flake graphite (95% C, size fraction minus100 mesh) is required. Since only around 40 % of the total annual raw graphite production meets this specification, demand for raw graphite must be assumed to be around 900 000 tonnes – this equates to almost 80 % of the total worldwide raw graphite production in 2009 which, according to Industrial Minerals ("Supply Situation Report: Graphite", February 25, 2010) was 1 130 000 tonnes.
This projection refers only to lithium-ion drive batteries designed for use in the electric vehicles manufactured in 2020 (assumption: 3.8 million) – on top of this, the demand for raw graphite from all other graphite applications must also be taken into account. If the optimistic forecast citing annual production of six million electric vehicles proves to be true, the demand for raw graphite for manufacturing drive battery anodes would be 1 125 000 tonnes, meaning that practically the total raw graphite production of 2009 would be needed to cover just this one market segment.
All the factors covered here – rapidly growing demand, the reliance on Chinese suppliers, the regulation of graphite exports from China, impending shortages, the time required for developing new deposits – all mean an uncertain future for the supply of natural graphite. For this reason, the battery industry will be forced to look for ways to safeguard graphite supplies for the coming years.
Alternative: Synthetic graphite
For many decades now, synthetic graphite – also known as electrographite – has been produced on the basis of petroleum coke. The coke itself is a by-product of the oil refining process and occurs on a large scale worldwide – around 100 million tonnes annually. The majority of petroleum coke is burned in power plants. So that the coke can be used in the manufacture of synthetic graphite, the coke particles must meet stringent purity and structural requirements. Around 5% of the petroleum coke produced (5 000 000 t) meets these requirements.
To convert the petroleum coke to graphite, the ground, additive-containing coke is electrically heated to between 2 800 °C and 3 000 °C, which causes the carbon atoms to rearrange themselves. This process results in the familiar graphite layer structure.
Optimising the graphitisation process accordingly results in high-quality, anode-material-grade graphite with uniform properties across all batches. Once the material has been graded and coated, the electrochemical properties of the material are roughly the same as those of natural graphite. In terms of performance, the material is slightly superior to natural graphite, though slightly inferior in terms of capacity. Its biggest advantage over natural graphite is that it offers far superior cyclic stability.
Coking plants are common throughout the world because coke production is one of the unit operations of crude oil processing. The price of special coke here largely depends on the economic situation in the aluminum industry, which uses the vast majority of coke produced, and on the price of crude oil. The price of crude oil, however, does not have a dominant effect on the price of coke. In 2008, one tonne of non-refined electrographite cost between USD 5 550 for extruded material and USD 17 900 for high-quality, isostatically pressed finest-grain graphite (see for example Donald W. Olson, in U.S. Geological Survey, 2008 Minerals Yearbook, Advance Release, Table 4, p. 32.5). The biggest burden here is the energy costs associated with the graphitisation process – with natural graphite of course, nature carries out this process for free. Electro graphite prepared for the application in the anode material is currently twice as expensive as prepared natural graphite.
The production volumes of synthetic graphite can be optimised in line with increasing demand and production capacities can be expanded more quickly as new graphite deposits are developed. Furthermore, the supply of the raw material petroleum coke is also ensured as demand increases.
Summary
If the battery industry opts for natural graphite due to the current price differences, it runs the risk of getting into serious trouble in the face of impending supply problems. Synthetic graphite can close the supply gap, freeing the battery industry from the uncertainties of the natural graphite market.
Synthetic graphite is currently much more expensive than natural graphite. To lower prices and to systematically advance the development of technically optimised, synthetic-graphite-based anode materials, graphite specialists and anode material manufacturers have to bundle their expertise, harmonise their production processes and optimise the entire value chain.
This style of intensive collaboration has been successfully practiced for many years by the SGL Group – The Carbon Company, a renowned manufacturer of carbon materials, and Hitachi Chemical Co., Ltd. Hitachi Chemical is the market leader in the field of anode materials for the 3C market.
Author:
Michael Steinrötter
Vice President of Segment Mobility
Business Unit New Markets
SGL CARBON GmbH
Werner-von-Siemens-Straße 18
86405 Meitingen/Germany
www.sglgroup.com
Tel.: +49 8271 83-3558
michael.steinroetter@sglcarbon.de