German e-cars do for buyers what the Japanese cannot— make them attractive, sexy and likely to sell. Sadly there is no German large volume, large format, lithium battery maker. Will there ever be one, asks Gerry Woolf?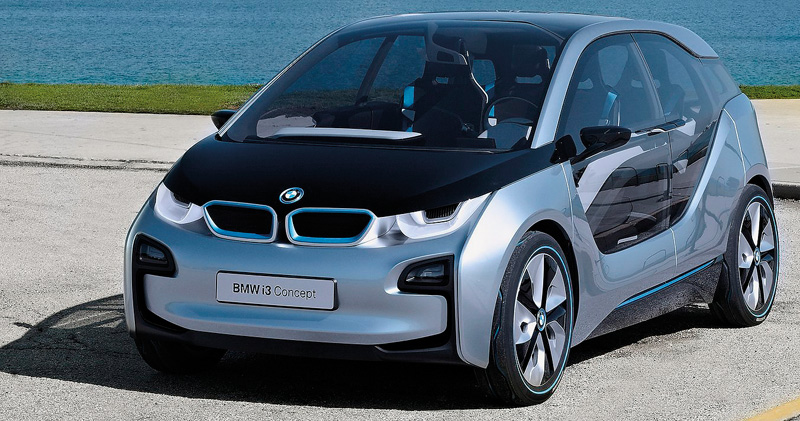 BMW is rubbing its hands at the thought of more sales than it expected with its i3 electric car, which goes on sale in the UK in November priced with pricesstarting at a mere £25K. There are already 8000 orders worldwide and according to CFO Friedrich Eichiner, the company will increase production in 2014.
Too bad then that perhaps 50% of the value in the vehicle— the batteries—are Korean. They are made by Samsung.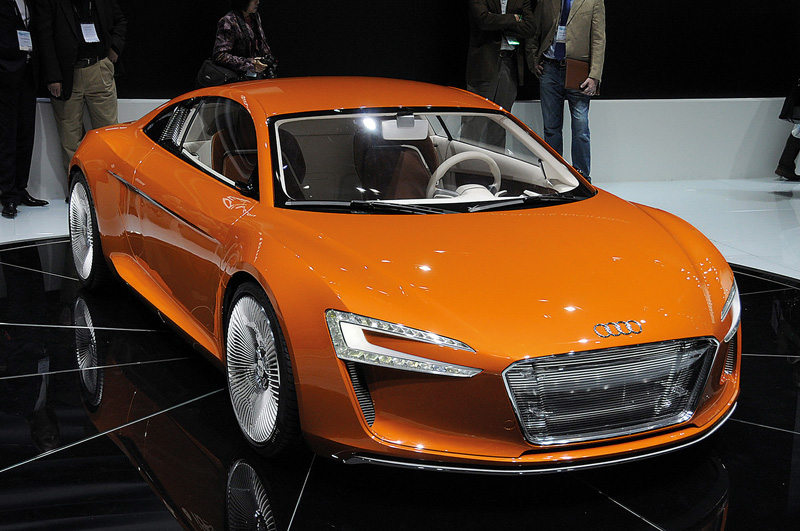 Audi's plug-in hybrid, known as the e-tron, is also just coming to market in 2014. Its lithium-ion batteries are made by Sanyo.
VW is offering the staggering 261mpg Volkswagen XL1 diesel hybrid. We're not certain about the makers of its energy storage solution, but we can guess.
Go through the whole list of plug-ins, pure electrics and hybrids coming to market in the next couple of years and it's pretty well understood that other than the microhybrids with lead-acid based stop-start VRLA (made in Germany by JCI), the batteries are almost certainly Asian.
No wonder the Germans are worried.
If BMW and Audi are the vanguard of making electrified cars a market success, then the Germans are set to lose to imports half the potential value of these vehicles for a decade or more.
German advanced battery making is hardly out of the starting gate. Today there are just three players players: loss making Li Tec— the joint venture with Daimler and Evonik, loss making Litarion, the battery component supplier— also part of the Evonik group.
Then there's Liontec— a tiddler with just a handful of employees. We mustn't forget Gaia batteries, which formed a joint venture with Enersys in 2011 but the website doesn't list a collection of order stories which would suggest a great future in the advanced automotive market.
Walking around the Batteries and Storage show in Stuttgart last month there were German battery pack makers yes, but no sign of a German A123 or a Panasonic.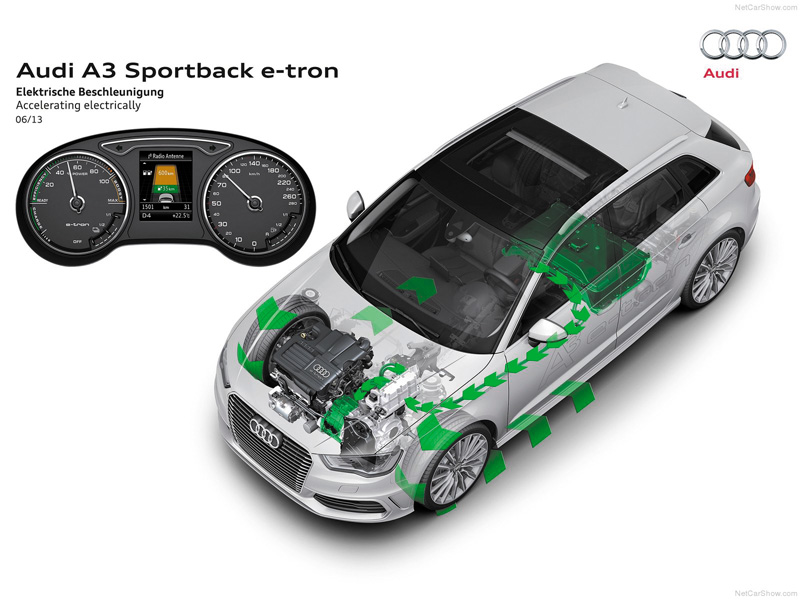 Where are the big boys? German owned BASF, a typical latecomer, came on the EV scene a couple of years ago but has been picky about what it wants to do. There is more money to be made in making components for advanced batteries, it believes.
Latest battery news from the company: BASF is spending US$25m to expand its R&D site at Beachwood, Ohio, to include cathode materials research, and chemical and process engineering. The expansions will increase the number of employees at the site by 40, to 90. "Our investment in Beachwood will allow us to focus on developing new battery materials that can provide higher energy density, greater power, increased safety, and lower cost," says Andreas Fischer, V.P. of battery research and electrochemistry at BASF. Or in others words: "We're not going to make cells that no one wants buy in volume. That's somebody else's headache."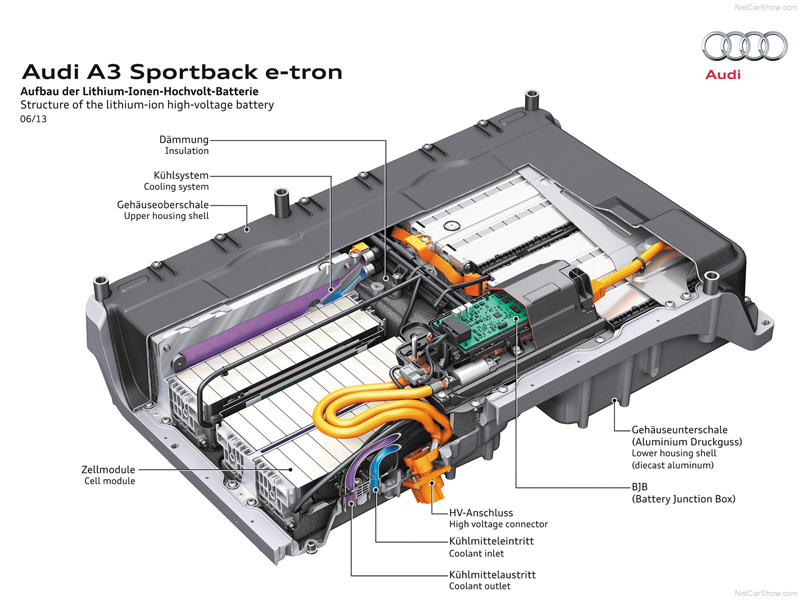 The German lithium gap is appreciated certainly: but it's going to need a gargantuan effort to fill the void. To date only the German tool makers are benefitting: In our last look at the German advanced battery industry this Spring (BEST 40), we covered the ubiquitous presence of Digatron formation and testing system sales in Aachen through the University and the associated e-mobility companies based there.
In September Manz AG, won an order worth around EUR 5m (US$6.8m) through its battery division, to advance the development of near-series production processes and new materials for standardised prismatic lithium-ion batteries at ZSW— the Centre for Solar Energy and Hydrogen Research Baden-Württemberg.
The research line is a strategic project run by the German Federal Government's National Electric Mobility Platform. The intended focus is to increase the quality and safety of the batteries and reduce production costs, thereby accelerating the establishment of a strong cell and battery industry in Germany.
Manz has a lot to offer as an advanced toolmaker in the field of lithium‑ion technology. In Stuttgart the company presented its technology for laser cutting electrode foils— far and away in advance of anything the rest of the world has to offer.
Dieter Manz, CEO and founder of Manz AG, said in a company statement, "We are delighted that we, as Germany's leading engineering company in the field of lithium-ion batteries, are able to support the research project with our know-how. This union between the ZSW and a host of renowned industrial companies is a powerful statement about this technology's future viability."
What Herr Manz doesn't say is that thanks to the quality and imagination of German automakers, the e-market may come faster than German battery making is geared up for.
Experts are assuming that battery capacities in the automotive sector are likely to grow with an average annual growth rate of 59% to 19 GWh by 2015 and 49 GWh by 2020. The growth prospects in the stationary electricity storage segment are similarly positive: capacities of 2 GWh for 2015 and as much as 10 GWh for 2020 are being forecast. Dieter Manz is correspondingly optimistic: "Over the next few years I see excellent growth potential for our company in the battery division. If the market continues to develop positively, the battery division could achieve a range of revenue similar to that of our currently booming display division in three to five years."
It would be nice if some of his customers were European or preferably, for the sake of the German auto industry, German.
From where this author is sitting, there doesn't look like there's much chance of that.
There's no shortage of willing helpers— paradoxically from Korea. Who helped the Samsungs and the LGs of this world conquer the battery markets? Tool and machine makers of course.
Song Yon Eum of Itochu explained how the company had focused on increasing speed of production and indeed speed of installation, putting in formation calendaring and assembly lines in as little as six months from orders being placed.
The firm has made electrodes wider and faster than anyone else. The subtext was obvious: they've done as much as they can in Korea are there any German firms interested?
This writer thinks Mr Eum will return to Korea a little disappointed. Germany has a half complete jigsaw puzzle of all the pieces needed for an advanced e-mobility industry: Great car makers, training, advanced tool makers in test and manufacture but no 'wow chemistry' and no company with advanced cell making experience in volume. That was obvious when I made my first visit to ZSW a decade ago; Germans were observers on the lithium‑ion front— not combatants. Without a volume lithium‑ion player in its borders, German automakers will continue to buy their chemistries and cells from Asia to the long-term detriment of European automanufacture. Unless the likes of Siemens et al are doing something very clever and in secret? But those sentiments belong to another time.