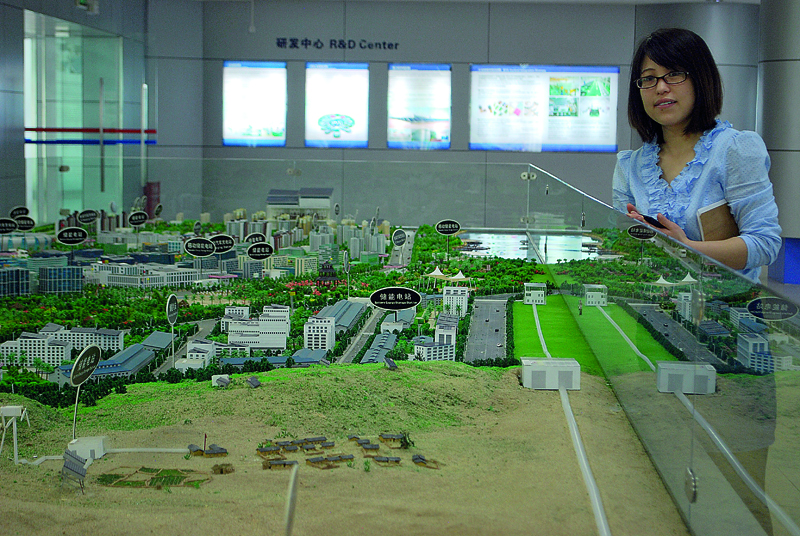 The Editor makes another seasonal trip to China to check on the health of the battery industry
Nowhere on this earth are Apple products more popular than in China. iPhones are everywhere and Chinese like to talk and text on their phones. But this US designed (and Chinese made) product has perhaps sowed the seeds of destruction for the Chinese lithium‑ion battery industry, according to Dr Huanyu Mao chief technology officer at China Bak, one of the country's leading lithium-ion makers. Mau is Chinese but has worked extensively in the West. He instinctively understands that the Chinese philosophy of 'business at any price' is a recipe for suicide.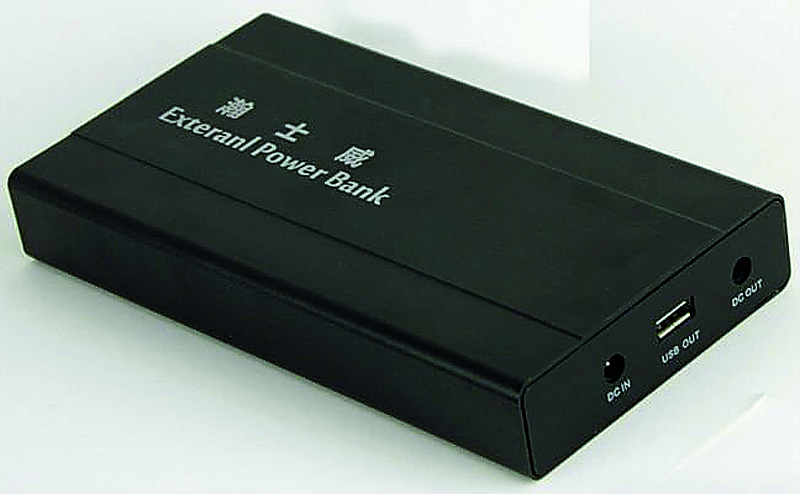 It's not the phone as such— it's what the rather unique Chinese peripherals industry has come up with to extend the run‑time of the phone's battery. It has spawned a whole new tier of lithium-ion cell‑makers, who are undercutting the once profitable Chinese lithium‑ion battery majors with cheap (and potentially nasty) 18650 cells which are the heart of the range extenders.
Go to any gadget shop you can find in Shenzhen or go online and you see the kinds of devices on offer which Mau described. Priced at less than US$7-00 landed price and available in quantities of up to 100 000, these small plastic-boxed charging devices deliver 5V DC at either 1 or 2 Amps via USB .
So how little are these assemblers paying for batteries? Not much, according to Mau, but you don't have to, when the start up costs for your lithium‑ion manufacturing plant can work out at lest than 100 000 RMB (£10 000) and the batteries are "hand rolled".
There are any number of these makers and they don't care about the prices they get for their products, as long as they get business, says Mau. A quick look at the Ali Baba website confirms Mau's story. There are 18650 cells available at less than US$1-00 each— even in small numbers.
And that's bad business for China's reputable large scale lithium-ion makers supplying the still booming consumer electronics industry. "This is where we made money, certainly not from the much hyped and Government backed EV programmes," says Mau.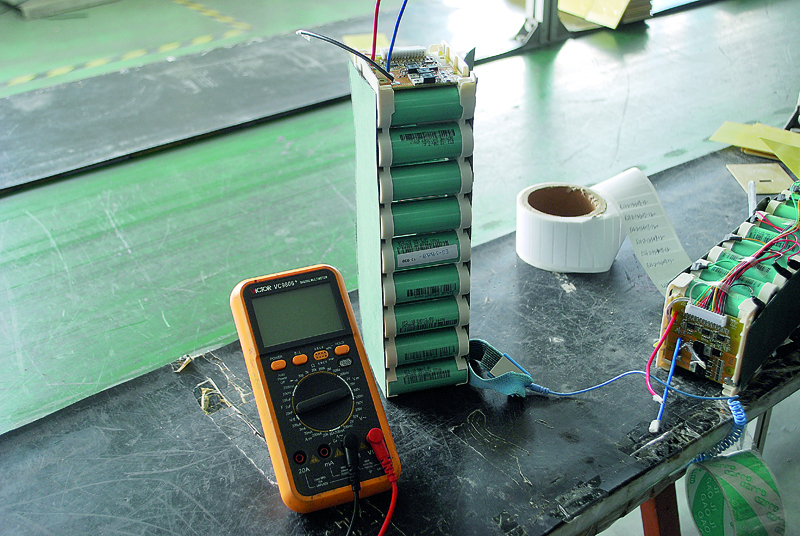 Lithium-ion over-supply is driving down prices and profits, except in a few key areas, says Mau, taking me around the company's E-bike battery pack assembly area. This is one area which is still profitable, where quality counts because the rechargeable cells have to be matched, require a quality BMS systems and reliable chargers. Of course Mau couldn't possibly comment on the health of China Bak…
It's another story at BYD, the considerably more famous battery turned auto-maker, turned microelectronics maker, turned solar panel maker.
After some years of trying, I finally got to make a BYD plant visit, (in Shenzhen) thanks to a contact in the USA. But Chinese corporate PR is nearly as good as Chinese branding. It's non existent. A nice young man meets and greets. But he doesn't really know what I want. BYD's success over the last 18 years more or less coincides with this author's time covering the battery industry and while it must have inspired plenty working in batteries, it's a story unlikely to be repeated. The company grew from 20 employees in 1995 (making batteries) to 150 000 now and batteries are really a small part of the portfolio.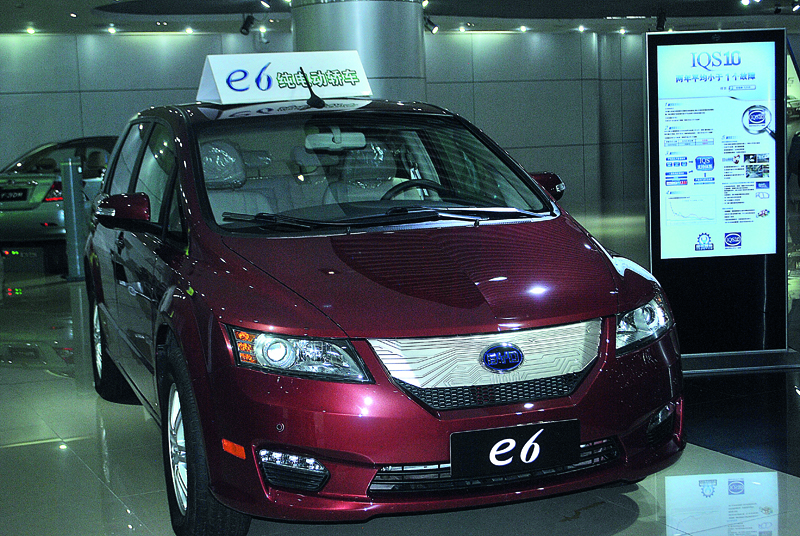 The corporate video has an almost childlike simplicity to it: a sketch pad graphic of a solar farm linked to giant batteries, linked to homes and of course all of these providing the power sources for electric cars— a bit like my business model for BEST in 2003. BYD— Build your dreams. But the truth is closer to build your fantasies.
I'm guided around one of the biggest corporate showrooms outside of Europe— a sort of 'Nerd Museum' of all the batteries (and laptop motherboards) we ever made for everyone —plus a huge emphasis on models of the future; whole cities built around solar power, electric vehicles and wind turbines— but all of them static with not so much as a model electric train to bring them to life.
The truth is that now BYD makes more in the way of consumer electronics and IT than it does batteries and when it comes to cars (BYD acquired Xi'an Tsinchuan Auto Co in 2003), it offers only one pure electric car—the slightly infamous E6 and an electric bus. The rest of its vehicle line up are run-of-the-mill gasoline powered vehicles with the all the excitement of the beef/rice, chicken/rice combo meal found on an internal Chinese airline ie. BLAND.
Yet the company still holds faith in the belief that subsidy from Government is the key to boosting EV sales.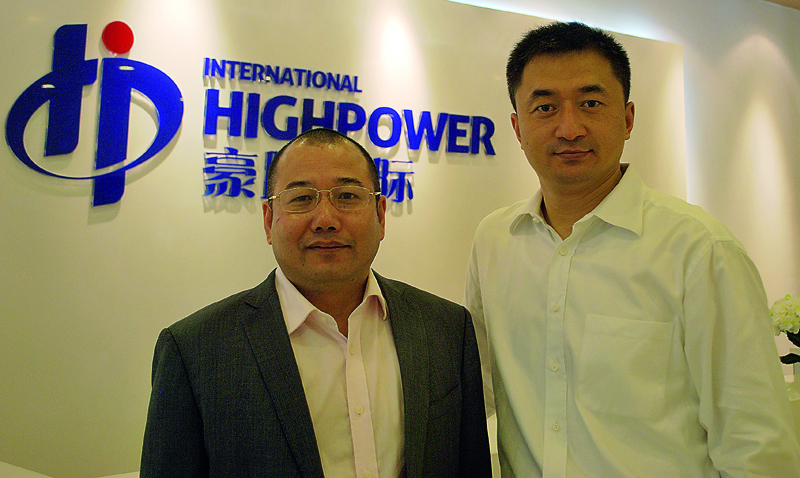 It began in Beijing. The city started offering 60 000 yuan (US$9 700) handouts to buyers of electric cars three years ago. That scheme came to an end last December. Some other city governments have also been handing out similar subsidies to e-car buyers. But you'll see precious few EVs in Chinese cities— though there are plenty of 'gash' vehicles, powered by lead-acid batteries with electric motors providing peasant power.
My visit coincided with a press launch to boost E6 sales in Hong Kong proper. Under the nearly as badly polluted skies of the former British Colony, there are currently 3 000 taxis based on Toyota Crowns and running on LPG.
BYD hopes to have 50 of its E6 vehicles running by next month and the whole fleet of conventional taxis replaced by 2015. But the taxi drivers in the former British Colony are sceptical. Who is going to pay— for the fleet conversion and for the charging points? But if the orders come it would provide a welcome boost for the large format lithium‑ion battery plant at Hui Zhou.
Built in 2009 with RMB 200 M government money, this plant is capable of building 1.6 Gigawatts (big number but what does it mean?) of large format lithium iron phosphate batteries per annum. This was strictly a 'no photography" visit, but you seriously wonder why. The plant was capable of making 800 battery modules a day. But it was less than clear as to how many cells made up a module and how many modules went into a car. I tried to make sense of the numbers but couldn't. A layman would tell you the plant didn't look busy. My hosts went through the numbers. The company made 1 500 E6s in 2012 and plan for 6 000 in 2013. And beyond that? The body language said "who knows".
Whatever BYD once was (a firm with a green dream based around batteries) it isn't now. Financial reality insists that in order to employ 150 000 people. it has to make the products of today as competitively, which it no doubt does, as it can and that means run-of-the mill cars, run‑of‑the‑mill laptops, etc ie. more 'build your compromise', than dreams. Not one of Warren Buffet's best buys.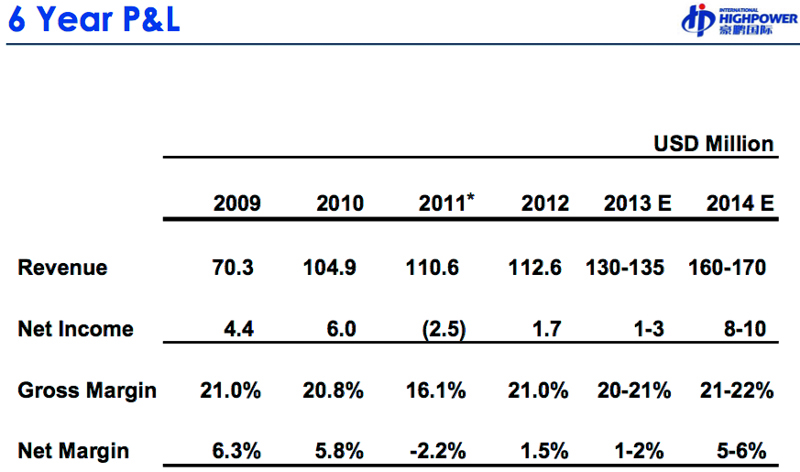 And it's another story yet again at High Power batteries, again in Shenzhen. This is another one of the battery boomers: Founded in 2001 and listed on the Nasdaq in 2008, this company built itself up on nickel metal hydride, according to Henry Sun, the company's CFO. The company is the number 3 in China for NiMH production, making 15m cells per month.
But for High Power the lithium market is just opening up and the battery making philosophy is different. Of course it has an R&D department, but its R&D focus is near term with 200 staff focusing on the needs of today's customers. The market is being driven by consumer electronics, this time supplying the plethora of tablet devices coming onto the market to challenge the mighty iPad and Galaxy devices. Form factor is key, meaning device makers have to liaise with battery makers early on. It's no longer abut sourcing the lowest price cylindrical cells. That's what HighPower is counting on. But confidence is such that High Power will open a new plant at Huizhou Industrial park, capable of producing of 150m Ah of cells per annum in the the 3rd quarter of 2013.
Sun was the only industry executive prepared to show this writer a profit and loss account with an optimistic increase two years down the line. The only negative figure ( 2011) was because the company had to settle its part in a complicated law suit involving problems arising from transportation of batteries. Where will the good future come from? HighPower has its feet firmly on the ground. It's consumer electronics, no question, though there may be some contribution from energy storage but electric vehicles, be they bikes or cars are only a small part of the equation. Three firms, with three different stories to tell but all to some degree confirm the story of Hao Li of HCA consulting in China. There is serious oversupply in the Chinese Lithium-ion market. There will need to be a correction. How quickly that comes, is anyones guess. And the fallout could be considerable.