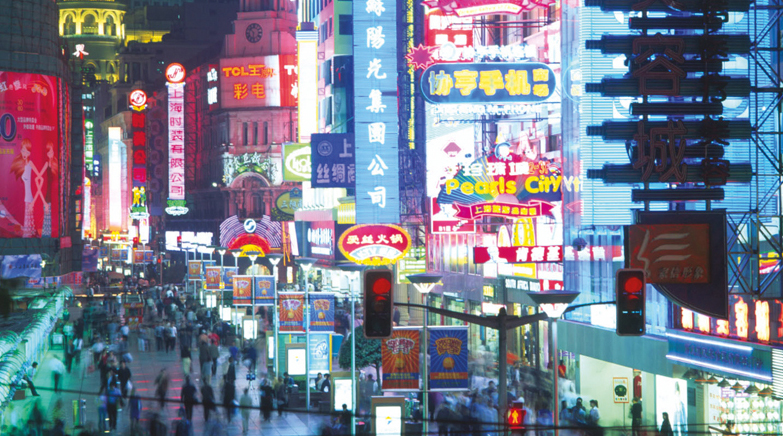 The Editor gets on the bus in China to meet the low-cost equivalents of Western battery machine makers.
You've read much of it before of course – the explosive growth of China, the massive expansion of the Chinese battery industry, the low labour costs, the inevitable air pollution.
Reading is one thing; being there is another. My experience of the Chinese battery industry has been limited to Chinese battery fairs – hardly the best places to get a picture of what's really going on, except that I have found there are a lot of people and a lot of companies involved.
So when I visited Shanghai to cover what might be the sea change for zinc-air batteries I was determined to use the rest of my time in China to good effect.
As a non-Mandarin speaker (and even with good translators) it's difficult to get a story or more importantly 'the' story of what's really shaping the industry, if anything. Even more to the point, business-to-business journalism (some would say even mainstream journalism) in the Western sense is in its infancy in the new China. Questioning provokes thought, which may induce dissent; and that doesn't go down well with the powers-that-be. And in many business sectors, the concept of company news and press conferences is almost non-existent. Product notes in English? Forget it.
What you see here is a country 'getting on with it', and as you cross the Yangtze to get to downtown Shanghai – the famous skyline with hundreds of cranes on countless building sites – there is river activity reminiscent of the Port of London in its heyday before World War II.
But it's winter and it's cold. Even a short walk out of the hotel is hard work. It seems as if bicycles and their powered equivalents have been confined to the pavements. When you get to a junction to cross a main road, all hell breaks loose. No one appears to give way to oncoming traffic and there are pedestrians everywhere. I'm almost knocked down by a large Mercedes… it's scary stuff. Not surprisingly my stream of Western expletives goes unheeded, but amazingly there are no accidents (this time) and everyone appears to be continuing on their respective journeys unperturbed.
The street traffic is, I think, a metaphor for the way business is done – chaotic (to a Westerner's eyes) – but it seems to work.
Battery manufacturers may be able to trot out statistics on what they've sold, but one might get a better picture of what's really going on from battery making machine companies – the low-cost competitors to the big names who advertise in BEST.
Some readers may make some potentially libellous statements about these firms – low quality, copied designs, poor back-up etc – but the fact is these companies exist, sell equipment, employ people and remain in business. That tells me something – they're doing something right!
I remember that when I was a child adults made similar negative comments about Japanese products. Was this attitude a hangover from World War II, or did it have a basis in fact?
By my teenage years (the late sixties), unsullied by my parents' prejudices, I was convinced that Japanese electronics would take the world by storm – and I wasn't wrong. By my crude reckoning, Chinese industrial output may be in a similar phase of development to that of Japan in the early 1960s. In other words, you ain't seen nothing yet!
I've become even more convinced of my gut feeling by what I saw, because on the face of it, in this business sector (battery making machine firms), individuals with an engineering background have been able to start manufacturing businesses without huge sums of capital – something that is totally impossible in Europe and the US. They have been able to supply a significant home market; not one business was more than ten years old, and the fact they were prepared to speak to a Western journalist must mean they are ready to export!
And it may also mean one of several other things – that the home market for battery making equipment is already becoming saturated and the adventurous in the industry are looking abroad. It may also mean that some individuals can see the fierce price competition in China between businesses as counter-productive – why go after business that loses you money? Labour costs may be low or almost non-existent from a Western point of view, but Chinese firms are still paying high energy and raw material costs in a global market.
Some firms will take orders at almost any price, but you won't find any of this information in any published business report. We are operating on instinct and hunches, with few official figures.
In many ways these machine-making firms are going through the same supply chain development phase that quite a few famous names you'd regularly meet at Battery Council International's US event went through more than 40 years ago. To them, industry consolidation, downsizing and globalisation don't mean much – yet.
In two days, with the help of a good Chinese friend, I was able to visit three companies and learn something of their approach to the battery making business.
Now to those of you who are familiar with Douglas Adams' 'Hitchhikers Guide to the Galaxy', the industrial part of eastern China is big – really big. And if you see it by road, as I did via China's expanding freeway network, you'll get some idea of the seemingly endless industrialisation that's already taken place – housing complex follows technology park follows housing complex follows technology park. The Chinese countryside that must have existed in these parts ten years ago appears to have been completely subsumed.
Frequently there are huge roadside advertising hoardings, just as you'd see on the 405 in Los Angeles or anywhere else in the USA. I have no idea what products they are advertising, but McDonald's is not one of them.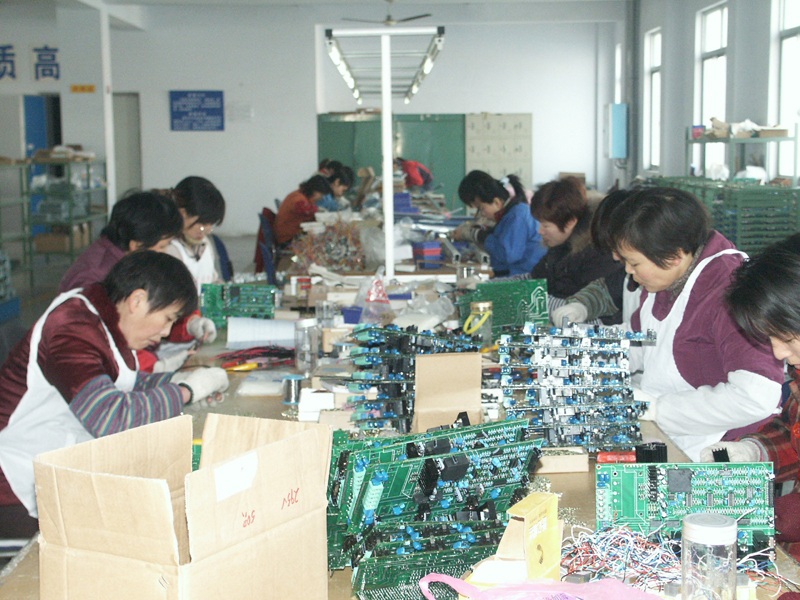 Watching China roll by from the window of a vehicle is an almost cinematographic experience. One can't help thinking: "How has this happened so quickly, and what was I doing while it was going on?"
I have no idea what the distance between Shanghai and Suzhou City is but I guess we drove for about three hours in heavy traffic. It doesn't look like a place
that sees many Westerners, and my good friend confirms this is so. We're on our way to Jinfan Power – essentially the 'mother of all formation equipment you're likely to find in the Peoples' Republic of China'.
The factory façade is awesome enough, but it's only one of two assembly shop and office complexes. You know without doubt that you could fit every office and every subsidiary of every Western formation maker within its walls. It's huge!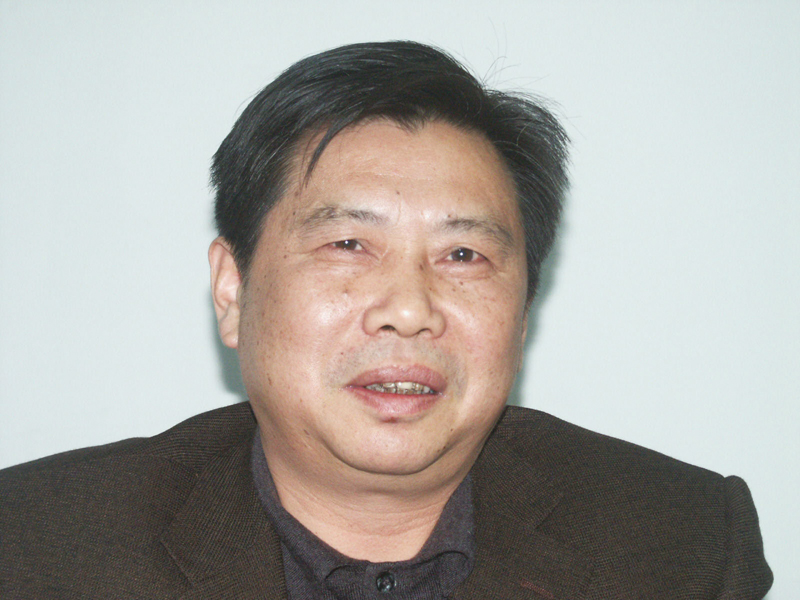 There's no fancy reception hall here though; it's up the stairs to the first floor where Peng Zheng Xiong, the owner and founder of this rectification colossus, greets us. "What would you like to see?" he asks, through our translator. "The whole factory please," I say.
The ground floor of this building is awash with finished formation units – I'd guess one shop floor had maybe two hundred units built and ready to go. "Are they all sold?" I ask naively, wondering whether just-in-time manufacture is a concept that makes any sense in this county. "Yes, all sold," is the answer I get. Incredibly 90% of the firm's output is for the home market. Maybe 3,000 to 4,000 units are made each year, and probably at a tenth of the cost of Western kit.
It's not hard to see why. Across the hall is the electronics assembly area – a gaggle of women, very warmly dressed, and with only the heat of their soldering irons for comfort. Now I realise why I too have not been invited to take my coat off – it's freezing in here.
My translator tells me this is usual – Chinese factories don't provide heating. Outside it's hovering around the zero point on the thermometer.
Circuit boards are hand dipped in soldering baths and hand tested – it's a step back 20 years or more for this veteran of electronics factory visits. But don't knock it – it works for Indian and Southeast Asian markets that can't and won't pay top dollar. In other words Jinfan knows its customers.
Mr Peng, whose background is being a 'battery factory technician', has a lot more up his sleeve. There's a machine shop, and it appears that there is a whole range of finishing and small battery assembly line kit that they produce.
I told you I was nearly killed by the silent and deadly electric bicycles on the streets of Shanghai. Well, Mr Peng's factory makes some of the tiny machines that make these little EVs possible. With several million bikes on the road, there's a huge replacement market for the small lead-acid batteries that power them and no one other than the Chinese make the assembly lines for them – this machine side of the business has contributed strongly to Jinfan's growth.
"The company began life with formation and discharge systems, but gradually we found there were other opportunities," Mr Peng explains. "And we responded".
It is easy to see how. Design what's required, get the parts fabricated somewhere else, and put it together – it's that simple. And it's all been done in under a decade.
Sales and marketing are in their infancy. Mr Peng has created a DVD introduction to the company (which is a start) but I find it hard to listen to the soundtrack describing the product.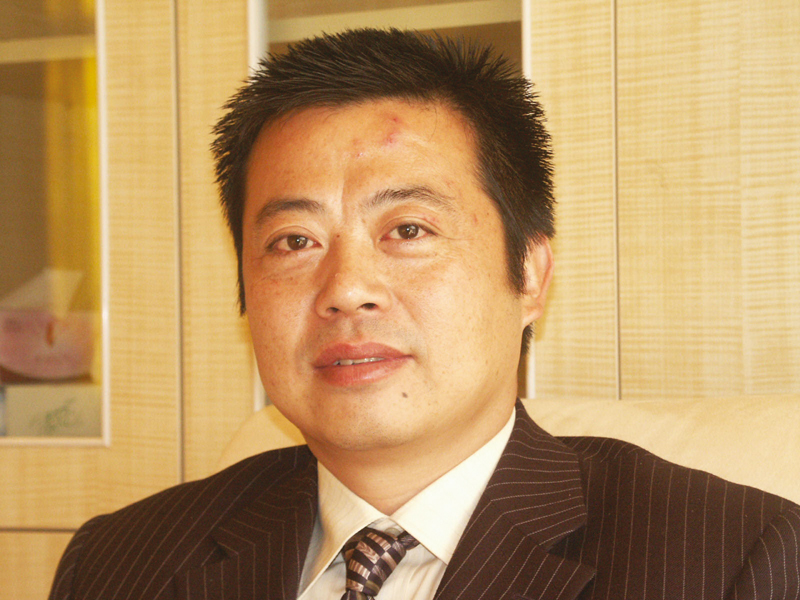 Mr Peng would like nothing more than to take me for an expensive lunch – the old Western corporate existence is alive and well here. And then he asks the questions – about the UK, the rest of the world and my views on the battery business. There's just enough time for me take some photographs and then we have to hit the road again, this time by bus to Nanjing, where my Chinese friend has set up two meetings.
It's a long ride, and in the dark. Industrialised China rolls by much as before. We must have travelled some 300km today, and the effects are beginning to show.
But Yuang Ming of Zhongguan wants me to relax. After checking in at a five-star hotel a quarter of the price (for two rooms!) of anything in the USA and with (free) broadband it is time to hit the town. And it's all good innocent fun too – karaoke and harmless dice games (no gambling), washed down with a lot of imported beer. My British reputation has travelled ahead of me.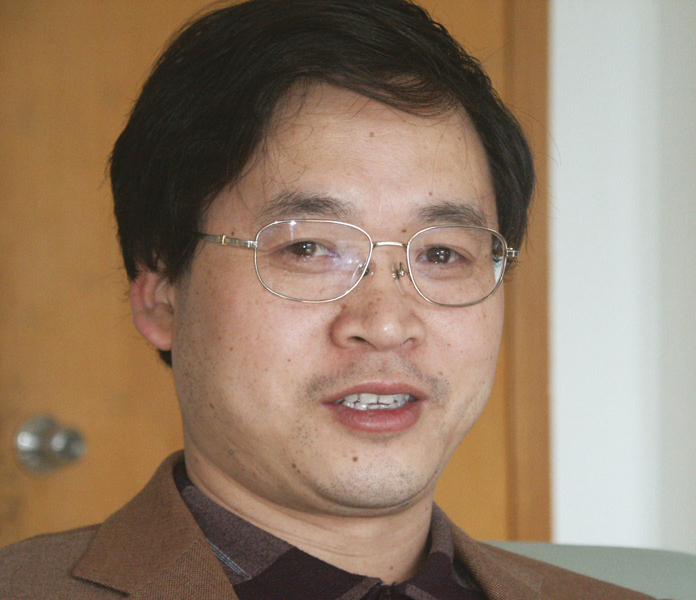 Next morning we go the Zhongguan plant – another 100,000sq ft job, maybe more. Mr Ming's business has the look and feel of a luxury bathroom/kitchen showroom about it. Marble floors and deep armchairs are interspersed with the finished goods – some formation equipment but mainly filling machines, sealing machines and testing machines – and again complete lines for those tiny electric bike batteries.
Western machine makers have clearly missed a trick here, I think. The lower floors are where the grimy toil takes place, and I was transported back to a scene I haven't laid my eyes on for perhaps thirty years in the UK – a proper 'metal bashing' shop. The materials lying on the goods inwards dock say it all – sheet steel, rod, etc – nearly everything here is made from scratch, and its no surprise to learn that this firm has gone from a handful of workers in 1989 to nearly 150 today.
Again there appears to be more finished product in the warehouse than any accountant in the West would like to see. Is there too much money tied up in finished goods? Or are the shippers late? Does it matter? These are questions one just can't ask, and I'm not there to do an audit. All I can see is a way to make lead-acid batteries without spending much more money than I need to. And it's exactly what some Western joint-venture battery makers have already done, JCI to name but one!
Business must be good, because Mr Ming doesn't appear that worried about competition. One of his former employees, Chen Ying Ming, decided to leave and set up another company in direct competition. But Mr Ming doesn't take the view of one or two companies I've had personal experience of and he didn't set his 'dogs' on his former employee. No, he's a lot smarter than that.
He gets his chauffer to drive me to the plant!
Chen Ying Ming's company, CEMT Auto Machine Co, has been running less than three years, but he already has around 50 people working for him. The factory is a little more humble than that of his former employer, but this business was started by Chen and his two brothers on just a few months' savings. I know what you are thinking, dear readers; I thought the same thing. How is it done?
My friend and translator fills in the gaps: factories are easy to rent, Chinese don't like to be in debt. And Chen Ying Ming is not an ostentatious businessman – the money he makes goes straight back into the business. He tells me he wants to concentrate on making quality machines – ones that don't break down – which means he has to spend more on components. Will he be able to differentiate himself from the competition? Only time will tell. Proactive selling is almost unheard of. Customers come almost by word of mouth. The rattle of the stick in the swill bucket – as George Orwell once described advertising – is in its infancy.
Already a morning has gone, and it's time to make the journey back to Shanghai. I'm denied an experience of Chinese railways – because no train company anywhere in the world seems to run to a timetable that customers want. All I can tell you though is that the railway station in Nanjing is like so much else here – new and huge.
It's back to Shanghai by bus, and eventually to the airport, by taxi. The driver travels at breakneck speed, flashing a police car en route – an insane gesture, I think to myself. Or is it? Perhaps he's saying "Get out of my way, I'm trying to earn some dollars for the People's Republic…"
Who else should be in the British Airways check-in queue but one of the British doyens of the battery making machine world. It was his first time here properly too, outside of the exhibitions.
Our views concurred – we will both be back again, and soon.