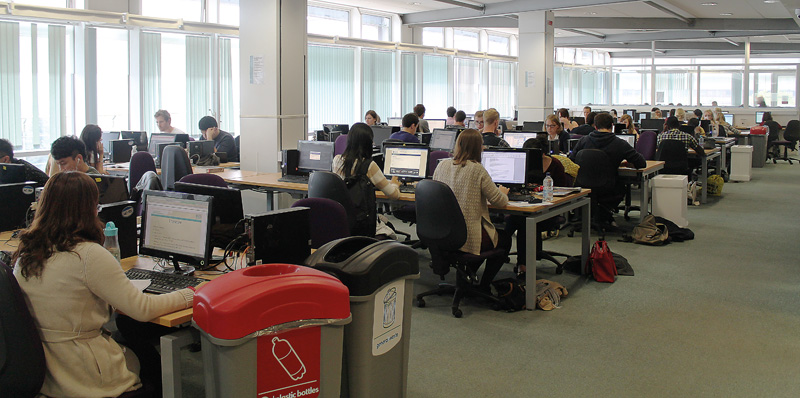 Ruth Williams visited Bath, in southwest England, to see how a computer network run from a DC micro-grid has become the starting point for an international study for using battery storage to maximise renewable energy.
Although AC won the 'war of the currents' of the 1880s, DC is perfectly suited to low voltage electrical devices including computers and LED lighting, as well as many energy efficient appliances. If localised DC networks or self-contained micro‑grids became commonplace, this could create a large market for lead‑acid storage batteries, as well as other chemistries.
Since December 2010, a research team from England's University of Bath has been operating a DC micro-grid in its library. Called Project Edison, evoking the first DC systems used in the 19th century, the University has installed a bank of 50 computers in its library.
The computers run on DC that comes from a three-phase AC to DC system feeding into the computer string. The AC-DC convertor is attached to a bank of 16 lead-acid batteries.
The DC computers run on 24V as opposed to 230V AC. DC computers are not new but they are rare, the majority of the 50 bought by the University had to be imported from China.
The batteries provide 12 hours of power; four hours had been designed for but the low power consumption of the computers meant 12 hours is available.
The existing computers were due for renewal and were replaced with energy efficient machines when the network was installed.
One of the benefits of a DC network is energy efficiency, however the efficiency savings for the University came more from updating the computers than the network alone. Compared with the old computers the energy saving is around 50%, but compared with modern, energy efficient computers, the DC network makes an energy saving of about 10%.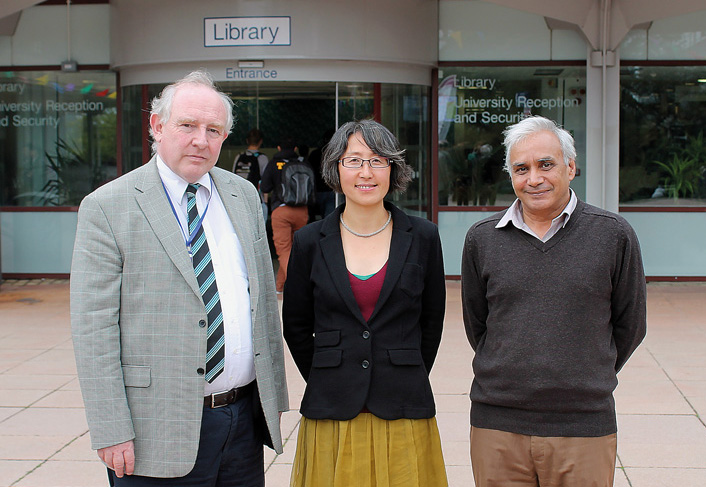 Dr Miles Redfern, Senior Lecturer in Electronics and Electrical Engineering at the University of Bath, says the real savings are made with the reduction of electrical noise. AC power usage createswaveform distortions that cause a lot of electrical noise, which utility providers fine big customers heavily for.
To counterbalance, the University spends a great deal of money to filter the electrical noise out. DC power emits a waveform that is virtually flat, which creates no distortion so does not need filtering. Additionally, because there is no AC-DC power conversion, fans are not required. This not only reduces acoustic noise, but also lessens the need for cooling.
The system has attracted attention from local distribution network operator Western Power Distribution to apply the network model to 30 homes, ten schools and an office in the nearby city of Bristol to assess the benefits of utilising DC power in a home, including how battery storage could help customers save energy.
"Many people have talked about doing this, but we have it up and running, we can see the benefits and the problems," says Redfern.
"There are problems, we are finding them and how to solve them. One of the biggest challenges is how to design a DC distribution system: we are using technology from the 1930s."
The original plan included photovoltaic panels on the library roof to generate DC power for the micro-grid, however the University's Vice Chancellor vetoed their inclusion for aesthetic reasons. If renewables were used, the batteries could store power when generation is high for use when there is little or no sunlight.
So is the project complete without demonstrating the use of integrated PV?
"Not entirely," says Redfern. "The panels were a fundamental part of the project. DC can support multiple renewables generation, we could put windmills on there for instance and they would work together with the DC power.
"For integrating renewable energy into the system, DC is ideal. The money has run out to retrofit it, from an engineering point of view we can make it work but aesthetics may be detracted and the finances are questionable."
As it stands, the system could make time of use savings for users on a variable electricity tariff by using energy from the batteries during peak-time, and recharging them during low-peak hours.
Even without using renewable energy, the savings for a company with a lot of computing equipment start to add up. Redfern says one of the benefits the batteries offers is backup power: "The battery system provides UPS capabilities– last year the university had two blackouts and the library power was shut off for a time; the level with the DC network experienced no interruption."
Having worked out the teething problems, the University became involved with the UK's Low Carbon Network Fund and Western Power Distribution working on SoLa Bristol to apply the principles to households, offices and schools.
The participating organisations are equipped with PV panels providing power for electronics and computing equipment. For households where the peak usage does not match peak energy production, lead-acid battery energy storage is included.
Professor Furong Li of the Electronics and Electrical Engineering department at the University of Bath explained the project is focused on local systems for small-scale usage. Describing her role as 'philosophising on future energy requirements', Li has has three objectives.
"Firstly, designing a better DC network to understand what arrangement works best to capture most energy from PV and how that can benefit customers," she says.
"Secondly, improving energy management to manage both local and remote generation to match with local demand. Thirdly, a variable tariff was developed to provide the right message to say when the energy market is low and when the system has a pressure."
The SoLa project is also exploring shared ownership of storage batteries. "In this project we explored if energy storage can be jointly owned by the network and the consumer. So if the network is exceeding its limits the batteries can be used to ease network pressure."
This idea of locally generated power contributing to national energy security is part of the beauty of such a system, and what Li and Redfern believe will benefit managing future energy supplies.
The next step in the DC micro-grid journey will take the team to India to work with specialists from the Indian Institute of Technology (IIT) to assess how DC micro-grids with energy storage could be used to reinforce national energy security.
The collaboration, which also involves research teams from Durham and Cardiff universities, will assess power systems including local micro-grids, security assessment, power system analysis, tariff design and future scenarios.
The three-year project begins in January 2014 with the two research teams meeting to better understand each other's challenges. Li says: "We will run a test study to trial systems used in UK and India, which will help when we look to the future to see how the current practices of the two nations might be useful and what we can learn from each other."
The next stage involves understanding how a system dominated by renewable energy generation will work in practice and what potential problems could arise.
Ensuring energy security in a country like India that has tenuous supply and extremely high demand on its capacity will need demand management and energy storage.
While it might seem a far cry from the UK with its well-established national grid and redundancy in both generation capacity and power lines, it is becoming more relevant every year. In the UK, nine power plants totalling 12GW of capacity have been shut down in two years due to environmental obligations.
A further six GW of coal-fired power stations and three GW of oil-fired plants are due to be closed by 2015 which will further reduce a peak demand reserve margin which has fallen to just 5%.
The partnership is mutually beneficial, explains Professor Li. "The UK is still considered a leader in system generation, so we want to see if UK practice can be used in the Indian system— particularly with a lot of renewable generation.
"That will lend itself to the UK's energy problems of the future. At the moment we have lots of controllable generators, such as gas and coal powered plants, but in the future we could have a situation similar to India with lots more renewables and our consumption rising with the population and the electrification of transport."
Li and Redfern suggest the need to become more creative about what we can expect from demand and supply of energy. Redfern says: "At the moment we have unmanaged demand so we have to manage the generation to meet the demand. If we have unmanageable supply from renewables the only way we can balance is by managing demand; and with energy storage."
The use of energy storage, Li explains, will be very important because India does not have a strong interconnected system and power interruptions are frequent, storage on a small-scale could be creatively used. The batteries could be used to return power to the grid when generation does not meet demand. As with the Bristol SoLa project, shared ownership would be mutually beneficial.
"With the development of local DC networks with PVs and other local renewable generation, it would really help to mitigate the security issue, and also rural India has no access to mains energy supply, so storage of electricity will become more important," she says.
As a major up and coming consumer of software and IT equipment, India is an ideal platform to expand the library-style DC network. A small-scale network has the bonus of requiring less infrastructure than AC, Li added: "Energy storage is modular and easy to install, you don't need planning permission so things can happen a lot quicker with energy storage than building pylons across the country."
So what form of storage is under consideration?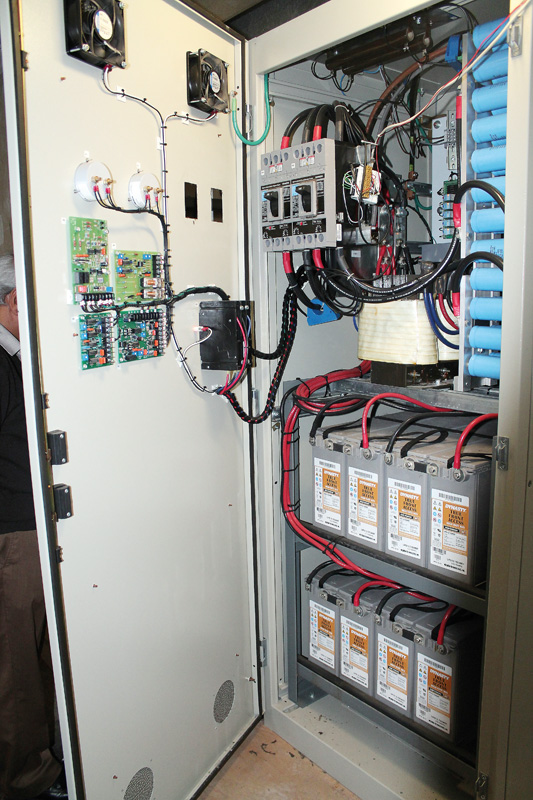 Redfern says the team has an agnostic approach: "We are not committed to any chemistry, lithium-ion is expensive, sodium-sulphur creates large amounts of heat, lead-acid is abundant and cheap but lead is perceived as dirty. Battery engineering is the big subject of the future but we are letting other people do that job."
Making storage work at small-scale and for national grid level presents the biggest challenge for the team. "With a local DC network we only need to understand local conditions," says Li.
"But if you consider the community and national security you need to analyse all the situations and requirements. That is the biggest challenge in this project, to see how local will interact with national in terms of energy and security and how it needs to adapt."
The Engineering and Physical Sciences Research Council (EPSRC) is funding the UK universities' involvement and on the Indian side funding is coming from the Department of Science and Technology. The funding amounts to just over £1m ($1.6m) from the UK and just under £1m from India.
This is peanuts when spread between three universities over three years, so how far will it actually get them?
"We are doing so many other research projects, such as the library DC network, SoLa Bristol and work between the UK and China on smart grids, we have base knowledge to grow from," says Li. By combining expertise a lot of previously acquired knowledge can be exploited and applied to the two settings.
The library project remains hugely relevant because the India UK project is focussed on making smart DC grids work on behalf of bolstering national energy security. "We have done a lot of groundwork, so we are confident that with the expertise from both countries we can design a DC network that's better for local use and strategise how, and should, it be utilised from local to national use."
Both Professor Li and Redfern are eager about the prospect of the huge challenge ahead, and it is a monumental undertaking with a lot for each country to learn. A future electrical grid peppered with renewable generation— bolstered by micro-grids and energy storage— could be a realistic prospect for many regions, will India and the UK be the trailblazers?