Directory
The BEST Magazine Directory is a comprehensive list of significant companies and organisations in energy storage and battery technology, including both manufacturers and suppliers around the globe.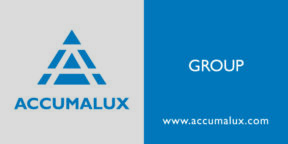 Accumalux Group
Contact details
Contact name: Sales

Phone: +352 36 70 62

Email: sales@accumalux.com

Address: B.P. 2153
Luxembourg
Luxembourg
L-1021
Description
The Accumalux Group performs plastic injection moulding of automotive (SLI/AGM) and industrial (stand-by and motive power) battery containers, lids and accessories. Thanks to largely automated production, combined with skilled human and logistic resources, the Accumalux Group is in position to guarantee quality, reliability and flexibility. With its production facilities in Luxembourg, Czech Republic, Bulgaria and Australia, the Accumalux Group supplies its products to the major battery manufacturers throughout the world.
Categories
Containers & Lids
Industrial Battery Boxes
Vent Caps & Plugs
VRLA Valves
Interested in being added to our directory?
Get in touch to have your business listed in the BEST Magazine Directory.
Energy Storage Publishing Ltd. PO Box 2158, Worthing,
West Sussex,
BN12 9FB, UK
Join the directory
Noticed a mistake?
If you've found an error on a listing, let us know by suggesting an edit.
Suggest an edit
Subscribe to
bestmag
Sign up today to access even more energy storage industry content, from latest news to in-depth technical articles.
View Subscription Options