Directory
The BEST Magazine Directory is a comprehensive list of significant companies and organisations in energy storage and battery technology, including both manufacturers and suppliers around the globe.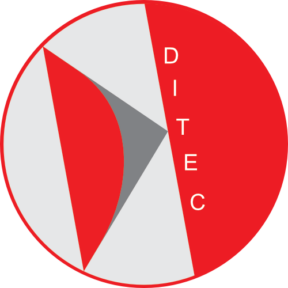 DITEC Engineering
Contact details
Contact name: Nicola Facchinelli

Phone: +39 0445 1716613

Email: nicola.facchinelli@ditecengineering.it

Mobile: +39 0445 1716613

Address: Viale dell'Industria 63
36034 Malo (Vicenza)
Italy
Description
DITEC Engineering is an Italian company focused on the design, manufacture and installation of innovative solutions for the production of lead-acid batteries. With more than twenty years of experience in the industry, DITEC Engineering offers reliable and decisive solutions for the automotive, traction and stationary industries.
Energy storage is constantly evolving and, therefore, DITEC Engineering studies and offers solutions to improve the production process to optimize and speed up the battery charging cycles.
Working with us means having a valued team with great experience in the battery industry. Process knowledge, and deep expertise in the processing of materials, allow us to produce plants with attention to detail, granting reliability.
DITEC Engineering is a brand of H2 Ltd, a leader in water and air treatment systems, with more than 20 years in the industry.
The offered machines are designed to work alone or to be part of a plant, they interact with each other, and they can be sized according to the needs. The choice of the automation level is the answer to the production requirements; it's also possible to centralize the supervision of the plant in a single location or control room with SCADA.
Working with DITEC Engineering means having a single partner who thinks of optimal solutions and is committed to assisting its customers in the installation, use and maintenance of the production plant.
Products range:
Formation water baths
Automatic loading and unloading system
Motorized conveyors and batteries' handling
Acid preparation plant
Demineralized water plant
Air suction and treatment plant
Water cooling plant
Wastewater treatment plant
Batteries refreshment system
Categories
Formation Equipment
Interested in being added to our directory?
Get in touch to have your business listed in the BEST Magazine Directory.
Energy Storage Publishing Ltd. PO Box 2158, Worthing,
West Sussex,
BN12 9FB, UK
Join the directory
Noticed a mistake?
If you've found an error on a listing, let us know by suggesting an edit.
Suggest an edit
Subscribe to
bestmag
Sign up today to access even more energy storage industry content, from latest news to in-depth technical articles.
View Subscription Options