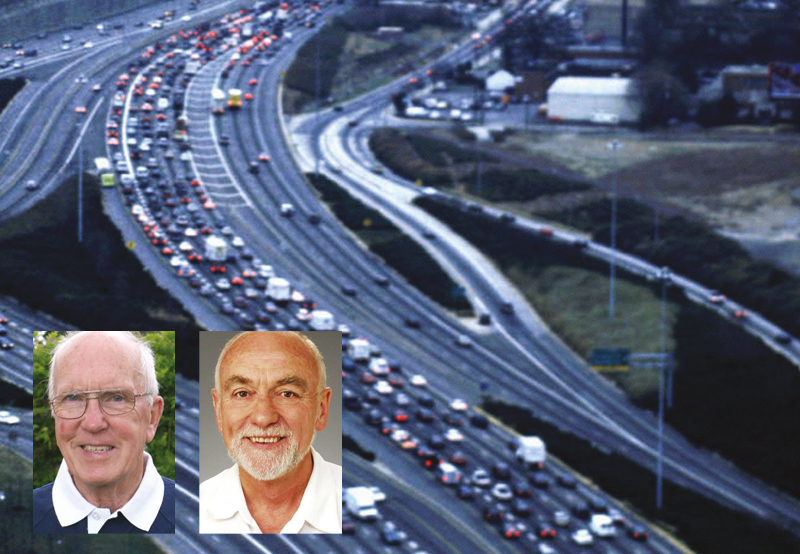 Ron Dell and David Rand – authors of the Royal Society of Chemistry's forthcoming book on Clean Energy – examine the relative prospects of fuel cell and hybrid electric vehicles as more efficient and cleaner alternatives to present automobiles.
Nobody can deny that great strides have been made in the technology and engineering of fuel cells during the past twenty years. As a result of this effort, prototype and demonstration units are now delivering promising performance. Despite such progress, however, many issues remain:
•which of the half-dozen different types of fuel cell will be used for which applications?
•how reliable will fuels cells prove to be in service?
•what are the infrastructure problems likely to be encountered, particularly with the supply of pure hydrogen?
•when will fuel cells be mass-produced and how much will they cost?
Possibly the most advanced of the technologies is the phosphoric acid fuel cell (PAFC) that is already commercially available in modules with power outputs up to at least 200 kW. Each of these modules is the size of a large shipping container and requires a truck for its transportation from factory to site. The PAFC systems are said to be extremely reliable and to produce power of high quality for remote locations where mains supply is insufficient or unavailable. At the opposite end of the size range, researchers are busily developing micro fuel cells that operate on methanol – the direct methanol fuel cell (DMFC) – to power mobile phones and laptop computers, as well as certain military equipment. With the advent of mobile broadband computing and internet access, the demand for ever more stored electrical energy in portable devices will rise inexorably and will become well beyond that attainable with batteries of acceptable weight.
Micro fuel cells could meet such a requirement and, moreover, the replacement of an exhausted fuel cartridge would be the work of a moment, as with a cigarette lighter, rather than the hours it takes to recharge a battery.
Between the above two extremes of size, there are many opportunities for fuel cells in the power output range of 0.1 to 50 kW. Potential uses encompass the whole ambit of applications, viz., stationary (e.g., standby power supplies, residential combined-heat-and-power plants), portable (e.g., silent military generators in the field) and mobile (e.g., power sources for electric vehicles).
To meet future needs, different types of system are being developed. Some of these operate at comparatively low temperatures, for instance the alkaline fuel cell (AFC) at 50-150˚C and the proton-exchange membrane fuel cell (PEMFC) at 80-90˚C, while others operate at high temperatures, namely, the molten carbonate fuel cell (MCFC) at 600-700˚C and the solid oxide fuel cell (SOFC) at 700-1000˚C. Each system is at a different stage of development, each has its own attributes and shortcomings, and each has different characteristics that make it suitable for some applications but not for others.
Here, we focus on the use of fuel cells as power sources for electric vehicles and compare the prospects of such vehicles (FCVs) with those of competing hybrid technologies (HEVs) that use two independent power sources: one an internal-combustion engine (ICE) and the other an electric motor. Conventional internal-combustion-engined vehicles (ICEVs) are frequently designed for power rather than for economy – drivers generally rate performance more highly than fuel economy! The result is that these vehicles have engines that are too large and inefficient for steady driving, in order to have power in reserve for acceleration and overtaking. The way to avoid this profligate waste of petroleum is to divorce steady-state performance from acceleration by having two separate energy sources, i.e., one for cruising and one for power.
Thus, in a FCV the fuel cell provides the energy for cruising, while in a HEV the internal-combustion engine performs this role; in both types of vehicle battery banks (with/without supercapacitors) are used to provide the peak power.
In examining the prospects for fuel-efficient and low-emission road transportation, it is necessary to consider:
the characteristics of each vehicle technology, including those of concern to national governments, automotive manufacturers, and owners/drivers
the range of primary fuels that can be used
the overall energy efficiency from primary fuel to traction effort at the wheels
the amount of greenhouse gas (principally carbon dioxide) likely to be released
the infrastructure problems facing the introduction of these new-generation vehicles
The Hydrogen Economy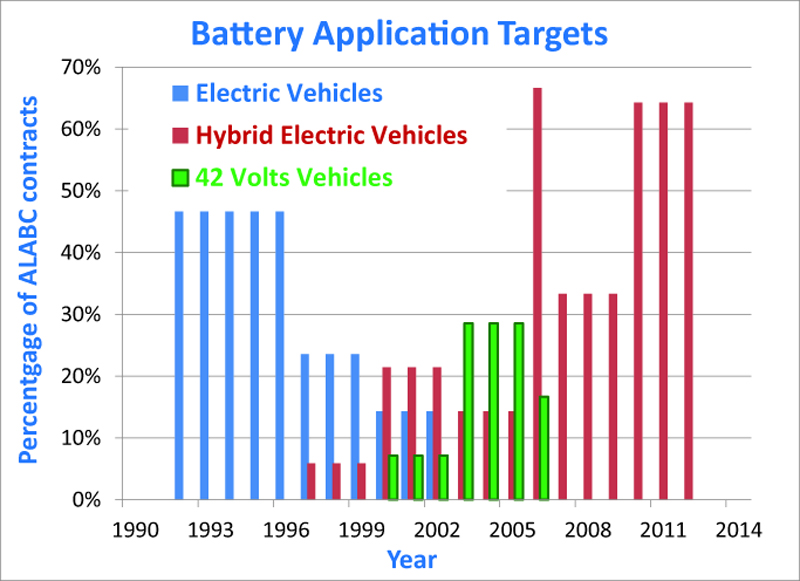 Although fuel cells were invented as long ago as 1839 (even before the lead–acid battery), they were not brought to practical fruition until the space age when they were required as power sources in spacecraft. The success of this application stimulated renewed interest in terrestrial fuel cells that, in turn, contributed to the development of the concept of the 'Hydrogen Economy'.
This proposes the use of hydrogen as a universal energy vector and energy storage medium. Idealistically, the hydrogen would be derived from water by electrolysis and the electricity to operate the electrolyser would be generated from renewable energy, e.g., hydroelectric power, solar cells, wind turbines, tidal barrages, wave energy. (Note, the use of nuclear energy has also been advocated, particularly for a country such as France, that has a major supply of nuclear electricity.) In reality, harsh economics have intruded and it is now likely that, in the foreseeable future and for most locations, a more affordable route to the large-scale production of hydrogen would be through the steam reforming of natural gas. This process has long been employed by the petroleum industry to provide the hydrogen that is required for refining and upgrading crude petroleum to saleable motor fuels.
Much has been written about the Hydrogen Economy, in particular about the possibility of using pure hydrogen as a transportation fuel, either directly in ICEVs, when the exhaust is simply clean water together with traces of nitrogen oxides, or in fuel cells to provide electricity to power electric vehicles. Common to each route is the problem of distributing the hydrogen and finding a practical means for its storage on-board the vehicle. Several major automotive manufacturers are investing heavily in the development of FCVs; almost all have selected the PEMFC as the most promising candidate power source. How realistic is this endeavour and how do such vehicles compare with HEVs in overall terms?
Basic concepts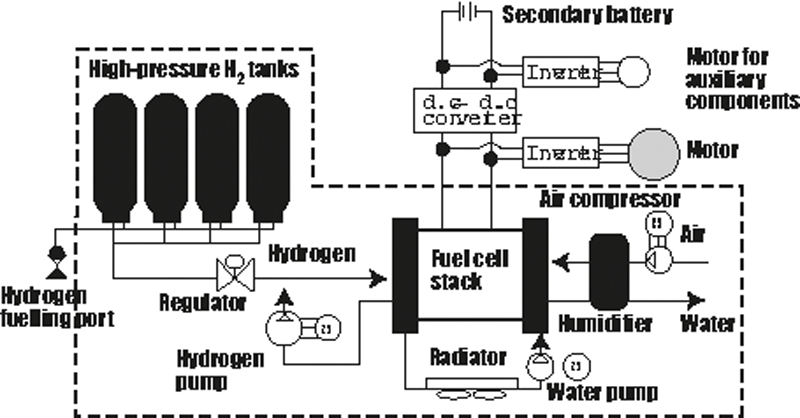 As noted above, most hydrogen today is made by the steam reforming of natural gas. The by-product is carbon dioxide, which is released to the atmosphere. The resulting hydrogen has to be highly purified before it is suitable for consumption in a PEMFC. The alternative route to hydrogen, i.e., the electrolysis of water, gives a product of the required purity but is a considerably more expensive process, except in locations where there is a surfeit of cheap hydroelectric power. In general, electrolysis is employed for small-scale production or in specialised situations. These two routes to hydrogen are summarised schematically in Fig. 1. The reforming of natural gas or other fossil fuels at a central large-scale plant allows, in principle, the capture and sequestration of the carbon dioxide formed, unlike the combustion of petroleum in ICEVs where containment of the distributed exhaust emissions is obviously not possible. When the electrolytic route to hydrogen is employed, using electricity generated in a conventional fossil-fuelled plant, the carbon dioxide liberated could be similarly collected and disposed. The fact that this is not undertaken in any of the world's electricity plants says more about economics than technical feasibility. Nuclear plants, of course, present no such problems with carbon dioxide. Storage of hydrogen on-board the vehicle presents further challenges. In the experimental FCVs built to date, the hydrogen is generally compressed in cylinders. These are both heavy and bulky, and it is difficult to accommodate sufficient hydrogen to give a car an acceptable range. Prototype buses have usually carried the hydrogen cylinders above strengthened roofs. A schematic of the components of a FCV is shown in Fig. 2. An auxiliary rechargeable battery is fitted to allow for rapid start-up and, as discussed above, to provide extra power for acceleration and hill-climbing.
Hybrid electric cars are of two basic types. The series-hybrid has a purely electrical transmission and drive, which is powered by a rechargeable battery, see Fig. 3(a). A small ICE, typically about 1-litre capacity, drives a generator that serves to keep the battery recharged. The engine–generator combination provides sufficient power to drive the vehicle at a steady cruising speed, but is insufficient for acceleration or hill-climbing. The necessary boost is provided by the battery. The series-hybrid has a comparatively large traction battery and may be operated with the engine switched-off as a pure electric vehicle in sensitive urban environments. There is the option of recharging the battery from the mains rather than from the engine.
To date, most HEVs have been produced with a parallel configuration, see Fig. 3(b). This has a conventional mechanical transmission that links the engine to the wheels. The engine is sized for cruising and is boosted when required by an electric motor. The electric drive-train may be totally independent, e.g., with electric motors in the wheels, or may be integral with the mechanical drive-shaft. Parallel-hybrids range from 'full hybrids', in which the electric drive provides a major part of the power when required, to 'mild hybrids' where the drive is essentially mechanical with the electric boost being limited to a few extra horsepower. In some mild hybrids, the electric motor is incorporated in the flywheel of the engine; the flywheel acts as the rotor and is surrounded by the stator coils. In the final analysis, the choice of hybrid system depends on the required duty cycle of the vehicle, the degree of engineering complexity, the capital and running costs, and the emission regulations that have to be observed.
Transportation issues
The major transportation issues that face society today are: (i) traffic congestion in cities and on highways; (ii) toxic emissions that give rise to urban air pollution; (iii) the release of carbon dioxide to add to the growing inventory of greenhouse gases; (iv) the almost entire dependence of both road vehicles and aircraft on dwindling supplies of petroleum, much of which is produced in politically volatile countries. In the short-term, the individual motorist is more concerned with congestion and fluctuating fuel prices than with emissions, particularly since recent developments in catalyst technology for petrol engines have reduced toxic exhaust fumes to negligible levels. Emission problems are addressed by governments, who make regulations for urban air quality and set specifications that vehicles have to meet. Governments are also concerned with vehicle energy efficiency and the abatement of anthropogenic greenhouse gases; and they encourage oil prospecting and enhanced oil recovery. Hopefully, authorities take a longer-term perspective than the motorist.
What is the scope for FCVs and HEVs to address these societal issues? Electric vehicles do not directly confront the congestion issue, but at least they do not consume energy and give rise to exhaust emissions when standing in traffic jams. Hybrid electric vehicles, depending upon the configuration adopted, may also not contribute much to the degradation of urban air and they consume little or no energy when stationary.
The superficial attractions of FCVs operating on hydrogen are evident. Hydrogen is seen as the ultimate clean fuel. Moreover, it can be manufactured from a wide range of primary feedstocks, even from cheap coal of which the world has almost unlimited quantities. Such vehicles would release nations from the costs and political uncertainties of importing petroleum. In the longer term, the 'Holy Grail' for road transportation is that of deriving hydrogen from water by electrolysis with electricity generated from renewable energy sources. This would provide a global transportation system that is truly sustainable, i.e., one that is supported by abundant energy supplies and has no environmental impact. It is therefore obvious why politicians are attracted to this utopia. In practice, as we shall see below, energy efficiency calculations and broader considerations beyond transportation throw doubt on the realisation of this prospect.
The appeal of FCVs to manufacturers is less obvious. At their present stage of development, PEMFC power systems are hugely more expensive than ICEs (up to 60 times greater per kW of power produced) and the ability to reduce the costs to a competitive value must be questionable. In addition, there are numerous technical difficulties still to be resolved before FCVs can become commercially viable. Above all, there are the over-riding problems of where to manufacture the hydrogen, how to convey it to the vehicle-refuelling sites and, as mentioned above, how to store it on-board. The petroleum companies that own the service stations have shown no great inclination to address these futuristic issues, except in one or two special situations and under coercion from governments.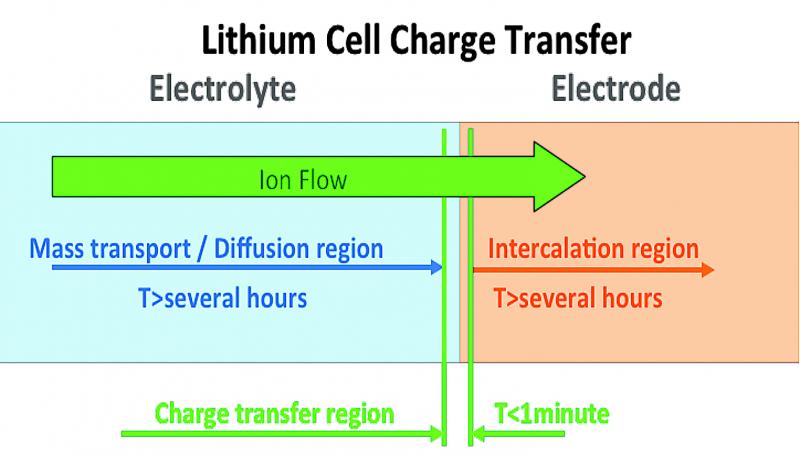 Hybrid electric vehicles do not have the glamour of the hydrogen fuel cell, but may turn out to be more practical and more immediate. The fact that they still have an ICE, albeit a smaller one, and produce some pollution detracts somewhat from their image. And, of course, they are still dependent upon supplies of petroleum, which is another negative feature. Yet, as we shall show, they have the potential to be competitive in terms of overall energy efficiency and lower emissions of carbon dioxide, are at a more advanced engineering stage, and are far cheaper than FCVs.
At least two Japanese petrol–electric hybrid cars are already commercially available and others are under active development. Manufacturers are comfortable with HEVs because the technology, especially the parallel hybrid, is similar to that of conventional vehicle assembly. Moreover, it does not involve electrochemical concepts that are alien to the automotive industry. From the owner/driver standpoint, HEVs are comparable with present-day automobiles with respect to driving and maintenance; the Japanese models presently on the market have met with a generally favourable reception.
The chief barrier to their widespread adoption is that of cost, once any initial subsidy has been removed.
In Europe, where diesel cars are widely available, the incentive to adopt petrol-electric hybrids is less than in the USA or Japan where there are few diesel cars. The improvement in fuel consumption in going from a straight petrol engine to a mild hybrid is roughly comparable with that in going from a petrol to a diesel engine, which is a cheaper option. Ultimately, it will be necessary to develop diesel-electric hybrids to obtain the maximum benefit in fuel savings. It should be noted, however, that although diesel engines have better fuel economy than their petrol-powered counterparts, particulate emissions are of concern on health grounds. For this reason, increasingly stringent legislation is being enacted in many countries. In the USA, for example, the Environmental Protection Agency (EPA) is developing air-quality standards to reduce emissions that cause excessive concentrations of particulates with diameters of 2.5 microns or less (the 'PM 2.5 Regulation').
Overall energy efficiencies
It is becoming conventional to speak of 'well-to-wheels' efficiency when comparing different transportation fuels, different motive-power units, and different vehicles. This concept takes into account: (i) all of the energy consumed in extracting the fossil fuel from the ground (e.g., oil and gas from wells, coal from mines) and in refining and transporting the fuel to the service station; (ii) the efficiency at which the fuel is combusted in the engine and the heat energy so produced is transformed to mechanical energy at the wheels, with due regard to the friction losses in the drive-train. It is well known that ICEs are rather inefficient (presently 20-25%, at best), whereas electrochemical generators such as fuel cells, which are not limited by fundamental thermodynamic principles, are substantially more efficient (50–60%, depending upon the current density). The dependence of fuel-cell performance on current output is especially important in vehicle applications. For fuel cells, as for electrolysers, there is a trade-off between size and capital cost on the one hand, and efficiency and running cost on the other. The larger the unit, the higher is the capital cost of construction – but the resulting low current density leads to high efficiency of operation. For small vehicles, such as cars, where size and capital cost are at a premium, it is likely that the fuel cell will operate at high current density and, therefore, at relatively low efficiency.
In comparing FCVs with HEVs, account has to be taken of the energy losses incurred in manufacturing the hydrogen fuel. If the hydrogen is derived from fossil fuels, there are the losses in chemically reforming the feedstock (natural gas or coal); while if it is produced by electrolysis, there are the losses in generating and transmitting the electricity. How do the numbers stack up in making the comparison?
The practical cell voltage in the electrolysis of water is around 1.47 V. The voltage of a PEMFC lies in the range of 0.8 to 0.6V, as determined by the current density. If it is assumed (generously) that the average voltage is 0.75V, then the fuel cell is 50% efficient, i.e., half of the energy content of the hydrogen is converted to low-voltage direct-current electricity.
In addition, allowances have to be made for parasitic losses in the fuel-cell system (power for pumps, heaters, blowers, controllers, etc.), and for energy losses in the vehicle's electrical system (losses in inversion to alternating current, the transformer, and the traction motor). In round figures, the collective losses in each system can be taken as 10%.
Thus, the overall efficiency of converting hydrogen to traction effort is 0.5 × 0.9 × 0.9 = 40%. Although this is much higher than for a high-performance automobile (20 to 25%), as emphasised by advocates of FCVs, the losses incurred in producing hydrogen from primary fuels have yet to be included.
The steam reforming of natural gas to hydrogen on a large scale is 60 to 70% efficient. It is reasonable to assume at least a further 10% energy loss in compressing the hydrogen, as well as 10% in transporting it from the centralised steam-reformer to the vehicle-refuelling depot. The overall efficiency from natural gas to traction effort, via hydrogen, is then around 0.65 × 0.9 × 0.9 × 0.4 = 21%.
In other words, FCVs have a performance that is close to that of today's petrol engines. As discussed above, however, they would offer the benefit of zero harmful emissions. If the natural gas is steam reformed regionally or locally, rather than centrally, then there would be some savings in the energy otherwise lost in distribution, but this would be offset by the lower efficiency (not to mention the higher cost) of the smaller reformers. Also, the option for sequestering the carbon dioxide would effectively be lost.
What if the hydrogen is produced by electrolysis rather than directly from natural gas? Here the situation is even worse. The efficiency of a conventional power station lies in the range of 30% (coal- or nuclear-fired) to 55% (combined-cycle gas turbine). The best electrolysers are around 80% efficient. The overall efficiency from primary fuel to traction effort is then:
coal or nuclear plant: 0.3 × 0.8 × 0.9 × 0.9 × 0.4 = 8%
natural gas plant: 0.55 × 0.8 × 0.9 × 0.9 × 0.4 = 14%
Note, in these calculations, the 10% energy loss in compressing the hydrogen has been retained, while the 10% loss in distributing hydrogen has been replaced with a 10% loss in the electricity-supply system that would result from distribution, voltage reduction, and rectification operations. In the meantime, it should be noted that the efficiency of ICEs is expected to improve rapidly, as demonstrated by the following projections for various configurations of family-sized cars in 2020[1]. Thus, by converting to hybrid vehicles – a perfectly feasible proposition by 2020 – it should be possible to reduce fuel consumption by two-thirds compared with the 1996 model family car. This seems a much more realistic option than that of fuel-cell cars, on both energy efficiency and cost grounds.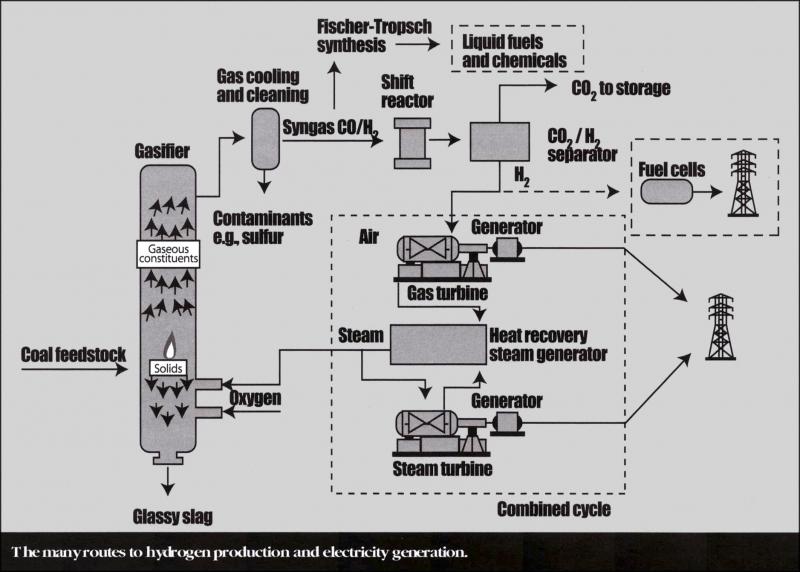 Finally, it should be recognised that the individual motorist is more concerned with fuel costs than with energy efficiency. Petrol is several times more expensive than natural gas per unit of energy, as a result of refining costs and taxation. In terms of equal energy content, therefore, hydrogen manufactured from natural gas could initially compete with petroleum; at least until governments tax natural gas or hydrogen to compensate for loss of revenue! A far simpler solution would be for motorists to run ICEVs on compressed natural gas, as some do already, without all the expense of converting to hydrogen and installing fuel cells.
Paul Grant[2] has considered the quantity of hydrogen that would be required to replace the fuel used in surface transportation in the USA. The latter is 12 million barrels of petroleum per day. He assumes that ICEVs are 25% efficient, so 'only' three million barrels per day are 'usefully' consumed. On this basis and making some fairly optimistic assumptions about the efficiency of fuel cells, he concludes that it would be necessary to generate 230,000 tonnes of hydrogen per day.
This is a huge amount of hydrogen to produce from natural gas by steam reforming, and is even more daunting if obtained by electrolysis. With the latter route, Grant concludes that the USA would need to double its national average power-generating capacity by building 800 new 500-MW plants (combined-cycle gas turbines) or, if using renewable electricity, 200 new Hoover Dams each of 2000 MW. Clearly, this is a totally impracticable scale of operations. There is scope to debate the precise figures, but they do give some idea of the formidable problems that would be faced in converting a sizeable proportion of a nation's transportation fleet to hydrogen operation.
Carbon dioxide emissions
For ICEVs, the quantity of carbon dioxide (a principal greenhouse gas) released is proportional to the amount of fuel consumed. This, in turn, is a function of the size and efficiency of the engine. As noted above, diesel engines are more efficient than petrol engines of the same size, and their fuel consumption is less for a given journey.
Other fuels that can be used in ICEVs include liquid petroleum gas (LPG), methanol and compressed natural gas (CNG). These all have higher hydrogen-to-carbon ratios than petroleum fuels and therefore emit less carbon dioxide per unit of energy. In this sense, hydrogen is indeed the ultimate clean fuel since it emits no carbon dioxide. It is not, however, a primary energy source, but only an energy carrier. Therefore, account has to be taken of the carbon dioxide released in the processing of the primary energy source.
As discussed above, the overall well-to-wheels efficiency of reforming natural gas to hydrogen and then utilising it in a fuel cell (about 20%) is no greater than the efficiency of a standard petrol engine and, consequently, no savings in greenhouse-gas emissions are to be expected. With electrolytic hydrogen, the critical factor is the source of the electricity that is employed in producing the hydrogen. If this stems from hydroelectricity, nuclear power, solar energy or other renewable sources, then the amount of carbon dioxide evolved is effectively zero. At the opposite extreme, if the electricity is generated in a coal-fired power station, then the corresponding emissions will be much greater with a fuel cell than with a standard petrol engine.
From the standpoints of energy efficiency and emissions, it generally makes sense to utilise electricity directly rather than convert it to hydrogen, since the losses involved in transmitting electricity are only a few percent and are certainly far less than those involved in conversion to hydrogen and then back again to electricty. Similarly, hydrocarbon fuels are better used as such, i.e., in efficient power-conversion devices such as combined-cycle gas turbines or co-generation plant, rather than via conversion to hydrogen for consumption in fuel cells.
These are not, however, options for road vehicles (apart from battery electrics). By far the best approach is to conserve petroleum for use in transportation, with engines of the highest possible efficiency – possibly HEVs – and employ other energy sources (coal, natural gas, nuclear power, renewables) for non-mobile applications.
This also has the merit of being the lowest cost pathway for transportation, if taxes are ignored. When, ultimately, the world supply of petroleum is seriously depleted, synthetic ICEV fuels could be manufactured from coal and low-grade sources such as tar sands, asphalts and oil shales, and these could be supplemented, as necessary, by gasohol and/or by biodiesel from renewable vegetable products.
Mention has been made of the prodigious quantity of hydrogen that would be required to fuel the entire transportation fleet of a nation. Aside from the energy losses that are involved in employing hydrogen, there are also the formidable costs of setting up the requisite hydrogen-manufacturing plants, installing the compressors and pipelines for distributing the hydrogen around the nation, constructing vehicle-refuelling stations, and building the new fleet of electric vehicles equipped with fuel cells. This would place major, if not intolerable, demands upon the capital resources of a nation. All this is technically feasible, although hardly financially so.
The storage of hydrogen on-board the vehicle presents a much greater challenge. Current best-practice is storage as high-pressure gas in cylinders, but these are both heavy and bulky. This is a possible solution for buses and trucks, but is not suitable for cars. Research is in progress on lightweight composite cylinders, as well as on alternative means of storing hydrogen, e.g., as hydrides or in various chemical forms. It is not yet known, however, whether these latter techniques will prove to be both practical and cost-effective; here, the kinetics and heat effects associated with hydrogen uptake and subsequent liberation are important considerations.
Finally, we have the issue of the safety of using hydrogen as a vehicle fuel. Much of the general perception that hydrogen is unsafe arose following the Hindenburg airship disaster in New Jersey, USA, May 1937. A more recent investigation has provided convincing evidence, however, that the fate of the airship had more to do with the flammability of the fabric chosen for its envelope than with the fact that it was filled with hydrogen. Nevertheless, hydrogen has ignition and burning characteristics that are quite different from any other fuel. Without going into technical detail, some of its properties make it safer than petrol and others much less so. The handling of bulk quantities of hydrogen by professionally-trained staff has been shown to be a safe operation when appropriate precautions are taken, but such staff generally have an extremely negative view of permitting the public at large to operate hydrogen-refuelling facilities. The possibility of a major explosion is very real.
In summary, and considering all the competing issues, we see very little grounds for anticipating that FCVs will come into general use in the foreseeable future. There may be localized situations where the vehicles may prove suitable, such as in countries that have a surfeit of hydroelectric or geothermal power and no indigenous petroleum, e.g., Iceland or Norway. In general, though, HEVs make far more sense on almost every count and we anticipate that these will progressively be introduced by the automotive companies as petroleum prices rise and as mass-production lowers their manufacturing cost. Moreover, there is still much scope for innovation and development of new designs. Overall, HEVs will be attractive both to the automotive industry, since a paradigm shift in technology is not required, and to the users because such vehicles are reasonably cost-competitive with conventional automobiles and will deliver much improved fuel economy.
A key step towards the wider penetration of HEVs into transportation markets is the development of a low-cost and affordable battery. Present models are fitted with nickel-metal-hydride batteries; these provide adequate performance, but are expensive. Although the lead-acid battery offers a more affordable option, it suffers premature failure under the special duty demanded by HEVs. Much research, particularly under the auspices of the Advanced Lead-Acid Battery Consortium, is in progress to solve this problem and is reviewed elsewhere in this issue of BEST.
References
[1]M.A. Weiss, J.B. Heywood, E.M. Drake, A. Schafer, F.F. AuYeung, On the Road in 2020: A Life-cycle Analysis of New Automobile Technologies, Energy Laboratory Report #MIT EL 00-003, Massachusetts Institute of Technology, Cambridge, MA, USA, October 2000.
[2]P.M. Grant, Hydrogen Lifts off – with a Heavy Load, Nature, 424 (2003) 129-130.