The UK is taking baby steps in using large-scale energy storage through government-backed trials. But what's there to prove? 'We know it makes sense,' writes Gerry Woolf.
BEST does not normally take a parochial view of issues affecting the world of batteries and energy storage technologies. But in recent months, energy and energy pricing has become a hot topic in the UK.
It has culminated into a highly political issue as this writer was putting the finishing touches to this article. The leader of 'Her Majesty's Opposition', one Ed Miliband, has threatened to freeze energy bills for 20 months if the Labour party is elected in May 2015, the date of the next general election.
And that promise could well be a vote winner. UK power utilities, of course, are up in arms over the announcement. It will mean less generation, less investment and possibly blackouts. They would say that, wouldn't they?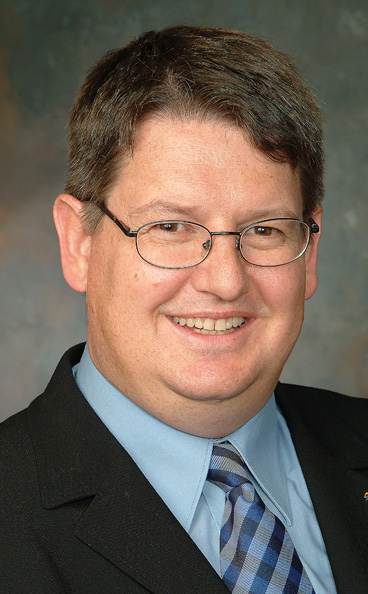 None of this can be good for electrical energy storage. The generation utilities, if not the network operators, are still in denial over the fact that electrical energy can be stored in quantity. But 2013 could be a turning point, according to Andrew Jones of S&C Europe, an offshoot of the major US player in the storage arena.
Indeed it would be unusual not to find an electrical energy storage project in the US without S&C being involved. The Chicago-based firm is rooted in the arcane world of switchgear, but in the early 1990s and with support from the US DOE, it pioneered large-scale backup power for business and the result was S&C Purewave UPS products. The rest is history.
S&C's strategy in the UK is the same as the company has taken in the USA, via trade associations such as the US Electricity Storage Association (ESA), of which it is a leading member. That is to lobby at the highest level and change the rules to allow storage to make commercial sense, as well technical and strategic sense.
In the summer the ESA proclaimed a major victory when the Federal Energy Regulatory Commission (FERC) had expanded a small piece of legislation – Order 755 – to the non-ISO (Independent System Operator) regions of the USA should track the installation, operations and maintenance costs for energy storage— in layman's terms, the business case can be made.
FERC has already made it possible for operators of storage based frequency regulation technology, primarily flywheels, to reap a reward. But it has taken the best part of five years in direct lobbying, and more than a decade's worth of discussion among storage proponents, to get to this position.
In the UK the lobbying process is still at a very early stage through the auspices of the Energy Storage Network (ESN). Its objectives mirror what ESA has lobbied for in the USA.
The UK electricity storage proponent push comes at a time when the British government is scrabbling about trying to encourage investors to invest in rebuilding the country's fast disappearing power generation capability— about £110bn ($175bn) will need to be spent over the next decade. But will any of it be spent on electrical energy storage?
The ESN is not hopeful— not while there is absolutely no recognition of the cost and revenue profile of energy storage versus traditional peaking plants; ESN says that to just use storage as a reserve or standby plant destroys two-thirds of its value, and makes such a project virtually non‑financeable.
In Britain, piecemeal token funding is the way forward in so many areas of research and development. Power generation and supply is no different.
The Office for Gas and Electricity Markets (Ofgem) created the so‑called Low Carbon Network Fund to support projects sponsored by the Distribution Network Operators (DNOs) to try out new technology, operating and commercial arrangements.
The aim of the projects is to help all DNOs understand how they can provide security of supply at value for money as Britain moves to a low carbon economy. But the scope of the supported activity is enormous— everything from electric vehicles, heat pumps, micro and local generation and demand side management, not forgetting the smart metering roll‑out provided to network companies. Too many ideas are being investigated with too little money.
It is no wonder then that Jones was beaming when this writer met with him earlier this year when S&C Electric Europe, Samsung SDI and Younicos announced they had signed a joint agreement to deploy Europe's largest intelligent network storage project, at a UK Power Networks substation.
The scheme should save £6-8m (US$11-14m) on traditional network reinforcement methods. By providing frequency regulation as well as load shifting, the project will also stabilise the grid much more effectively than traditional thermal generators, providing more space on the grid for clean, but intermittent renewable energies.
The fully automated 6MW/10MWh Smarter Network Storage (SNS) battery technology project will be installed at Leighton Buzzard primary substation in order to assess the role of energy storage in cost-effectively delivering the UK's Carbon Plan. The technology can provide a range of benefits to the wider electricity system, including absorbing energy, then releasing it to meet demand, to help support capacity constraints and to balance the influx of intermittent and inflexible low carbon technologies onto the grid.
But it's hardly "big bucks"— £13.2 million spread over four years between four major players. And there's precious little else.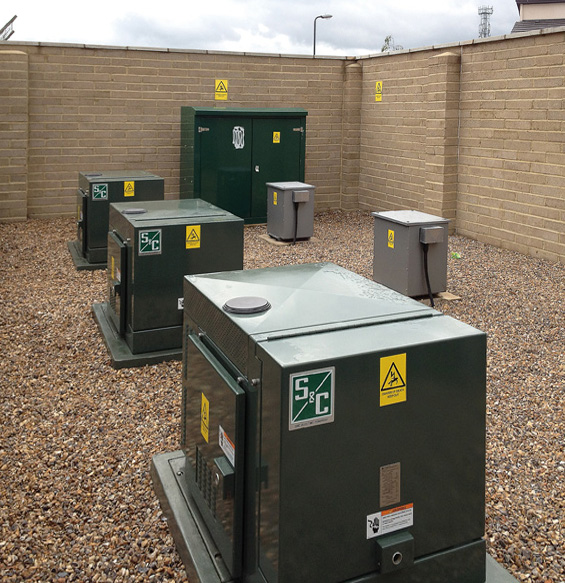 S&C is installing three 25KW hour lithium-ion batteries for Scottish and Southern Energy in Slough for an eco homes project using S&C's PureWave Community Energy Storage (CES) product— the first batteries to appear at street level in the UK.
Meanwhile, in April and under the same UK Government programme, GE won a contract with the UK's Western Power to provide 100 kWh systems of its Durathon sodium nickel battery systems at five of its high voltage substations in Milton Keynes, located 45 miles northwest of London.
Jones said: "The major grid challenges from the UK's decarbonisation can be met through energy storage's inherent ability to reinforce the network. But currently there are limited large-scale energy storage projects here, leaving a confidence gap. This practical demonstration promises to show the strengths and limitations of storage and unlock its potential as a key technology for the transition to low carbon energy."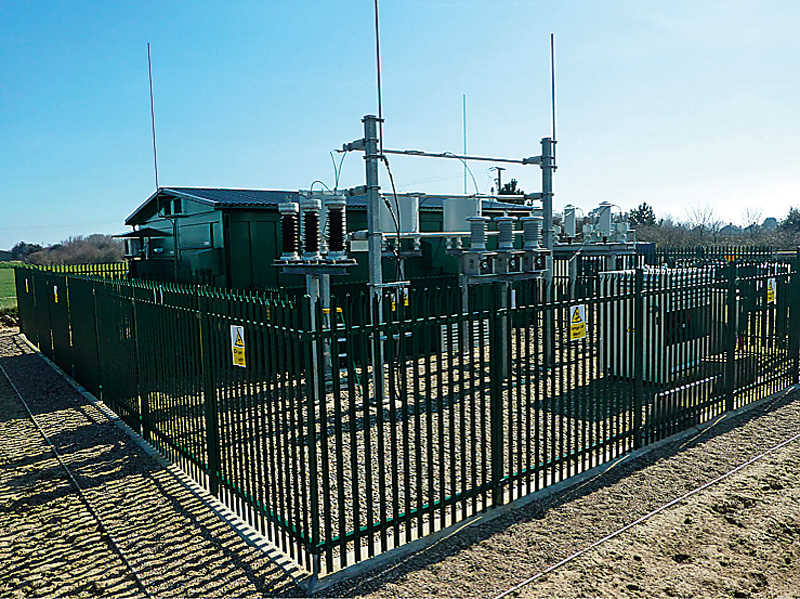 But distribution grid operators should not have to wait till 2016 when the Low Carbon Networks programme ends to learn of the value of storage inthe UK. As long ago as 2007 UK Power Networks obtained a 200 kWh Energy Storage System for installation at Hemsby, Norfolk which received support from the UK Engineering and Physical Sciences Research Council (EPSRC) and the Innovation Funding Incentive (IFI).
Having installed the device in April 2011, the system has been running and a first early learning report was published a little under a year ago with a final report due imminently. There is little doubt the system does exactly what it says on the tin: the first modes of operation implemented on the device have demonstrated that the energy storage device is performing as expected both as a Static Synchronous Compensator (STATCOM) device and real power exchange (charge/discharge) modes.
Accordingly, UK Power Networks was able to reduce voltage fluctuations and manage demand. The overall round-trip efficiency of the ESS is quoted by ABB (the main contractors) to be more than 90% and the operators have been assessing the overall efficiency of the total installation, which would be impacted by several components: the lithium-ion batteries, the power conversion system and the 1 MVA step-up transformer. But was it a money-maker? Equivocal is the short answer. The operators claim that on-going annual operating costs have the potential to be optimised for future installations. They took a decision, for the purposes of transparency and ease of reporting, to meter both import and export rather than treating and settling any round-trip losses as technical losses associated with the plant.
UK Power Networks had limited interest from energy suppliers, which to an extent was to be understandable for an installation of this size as it was not sufficiently large enough to offer them services, but was large enough to represent an imbalance risk if not forecast with an accurate demand and generation profile. As such, the project has had to proceed on the basis of business and generation tariffs for 'traditional' network users.
The energy import charges are higher than the revenue that can be generated from exporting a similar amount of energy back onto the network, when considering the specific tariffs being used in this project.
But the operators say this interaction starts to look 'substantially different' in the case where larger installations are being discussed with a supplier, and in which ancillary services are being offered or agreed to help the supplier at the same time as agreeing a settlement mechanism for round-trip losses incurred, whilst the device is supporting the distribution network. In simple terms, give it the same benefits that FERC has granted to US operators and it could be a winner.