Entek is set to build two giga-scale xEV lithium-ion battery separator operations in the US as it drives forward plans to increase domestic annual production to 1.4 billion square meters.
The US firm aims to complete its first major expansion of lithium-ion separator production by 2026, with continued expansion through 2027.
Site selection and appraisal is at an advanced stage and will be located to support battery producers, say the firm.
The two operations will be primarily powered by renewable energy with a focus on a reduced carbon footprint and use the firm's 'wet-process' sustainable processing techniques, unlike the methylene chloride extraction systems used by other lithium battery separator producers.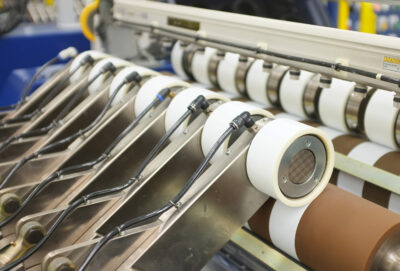 Dr. Graeme Fraser-Bell, VP – Li Sales & Market Development at Entek, told BEST: "There are two generic production processes for lithium-ion battery separators, 'Dry-stretch' and 'Wet-process'. More than 98% of all xEV lithium-ion cells are produced using 'Wet-process' separators due to their bi-axial strength and pore size uniformity as well as the ability to produce very thin films of as low as 5um.
"We currently produce, and will continue to invest in, 'Wet-process' technology and are the only such producer in the US.
"Sustainability is at the core of our expansion and access to renewable energy is of paramount importance as is the avoidance of the use of methylene Chloride as used by competing technologies and prevalent in Europe."
When complete, this initial expansion will produce enough separator material to power 1.4 million electric vehicles.
The firm's strategic US investments in lithium-ion battery separators begins with the installation of 50million m2 of additional ceramic coating capacity at its new facility in Nevada, US scheduled to be commissioned in the first half of 2023 to support base film production.
Entek already operates a lithium-ion battery separator facility in the US that has a capacity of around 100-120Million m2.
It also has a lead-acid separator capacity in the US.
Separator equipment contract
Entek has secured a contract with Brückner Maschinenbau to provide the biaxial stretching equipment and technology for the production of lithium-ion separators.
This partnership with Brückner Maschinenbau— a biaxial stretching equipment firm— will ensure market ready, battery separator film to support early and exponential growth in US lithium-ion battery manufacturing.