As the market for all battery chemistries gets bigger, the sense of competition gets even fiercer. The Editor reports from the oldest battery conference in the business—Shep Wolski's Powersource in Florida.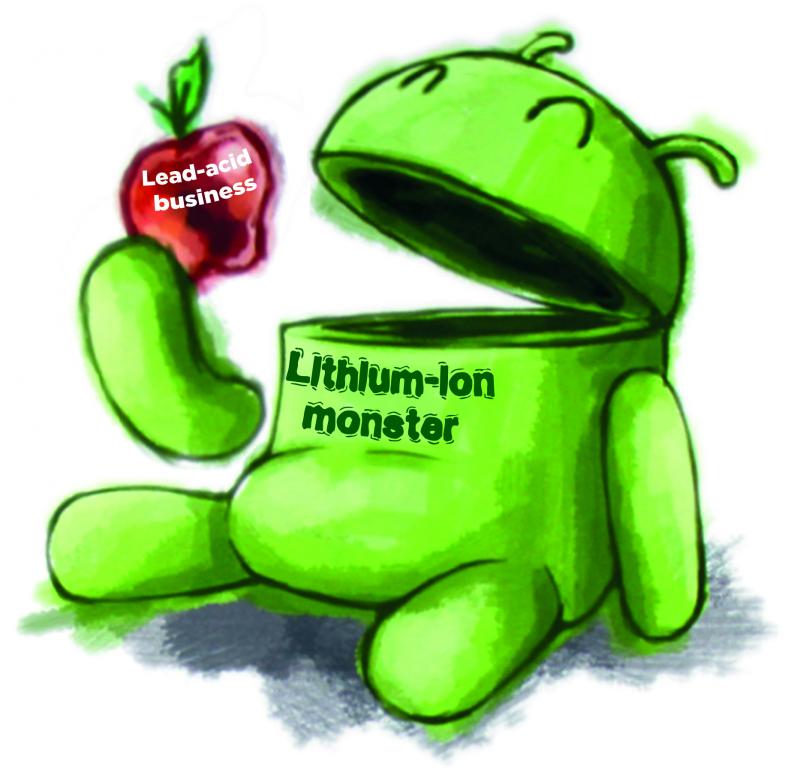 No frills, no simultaneous translations, plenty of networking and a lot of papers packed into a couple of days. The 85 year old Shep Wolski, who will see 30 years of battery meetings in 2013, asked me to speak this year and even allowed for my delayed arrival. I had to go back to my original theme— what I wanted to say was censored!
I waved the flag for lead-acid, questioned why most of the automotive world seemed to have shunned western lithium‑ion manufacturing capability and worried about how everyone was going to earn a living.
I learned plenty too. I know why my iPad takes so long to charge, why as much as 25% of freight on some planes is lithium‑ion batteries and why next year could get very expensive indeed for the rechargeable world, which is getting unbelievably competitive, compared to yesteryear.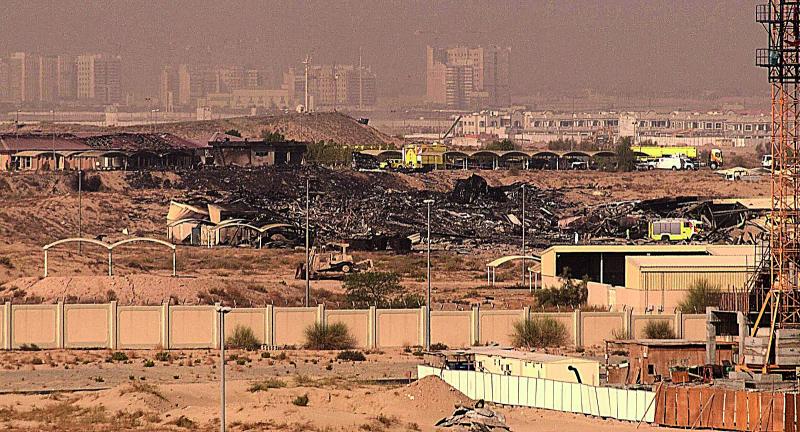 I also struggled with some impenetrable accents and brave attempts at communications in English (by others) and realised I was fighting a losing battle— to work in this field now you need a good grounding in Chemistry and a working knowledge of Mandarin… I'm under-qualified here, but then again, so are most of you.
Lithium-ion safety, now more than a keynote at other meetings, has always been a hot spot at the Broward Country event and certainly at this one. The hottest story came, not from a lithium specialist, but from the Federal Aviation Authority. Sadly Janet McLaughlin's presentation was not on the conference CD, but the Federal body is rightly worried about aircraft carrying so many lithium‑ion cells and batteries as freight. Ms McLaughlin showed the usual aftermath pictures of lithium cells catching fire, in typical packaging, but thankfully on the ground
But now the FAA want to go one better. It wants to ignite a pallet load of lithium cells (about 5 000) on one of its test planes— thankfully still on the ground, " to see what happens". My ad manager remarked "at what temperature does aluminium melt"? Exactly. Your scribe thinks there won't be much plane left when this little conflagration is halted.
Definitely a scare story for any national daily, Ms Mclaughlin remarked that at any time, as much as 25% of any one plane's freight was made up of lithium‑ion cells in transit. Yes, you should be more worried about the threats posed from a rogue Taiwanese pack maker than an Al Quaeda lone wolf.
The words "flying bomb" come to mind and we don't mean weapons from World War II, but there's strong evidence that it's already happened. Cast your mind back to September 2010 and the UPS plane crash in Dubai which killed the pilots— the plane was carrying a cargo of as much as 50 000 lithium‑ion cells. While there's no hard evidence that the lithium cells caused the fire, there are a lot pointers to irregularities relating to what was packed into the plane's hold— there were some quite large batteries which the crew were unaware of and the general public are probably oblivious to.
Dangerous goods
But all this will change from January 1st 2013.
New international shipping regulations agreed this February state that if you ship cells with up to 0.3 grams of lithium metal and energy density of up to 2.7 Wh per cell, you can only ship two batteries or no more than eight cells per package.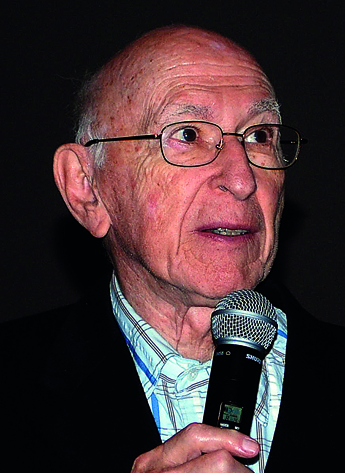 The same exception rule applies to lithium‑ion cells up to 20 Wh per cell. Anything above this has to travel as fully regulated dangerous goods, which according to George Kerchner of Wiley Rein, the Washinton-based lobbying firm with a special interest in batteries, said will cause costs for Asian battery and pack makers to "sky rocket".
It's not an issue for equipment already containing batteries— there's a limit of up to 5Kg for these. Not much if you're shipping an electric car.
And it's internationally agreed. The US Department of Transport cannot make any tougher rules than these for shipping lithium batteries unless the agency gets a report of lithium batteries starting a fire on an aircraft, having being package to meet the new international standard.
The knock on effect will be lost air freight business and obviously higher shipping costs for the mainly Asian battery industry. Will it affect manufacturing locations? Kerchner thought not. But it's another obstacle in the path of an industry which is suffering from overcapacity, hype and rapid fluctuations in what its customers want.
One of the biggest examples is the change in form factor on lithium‑ion batteries driven mainly by Apple's iPad.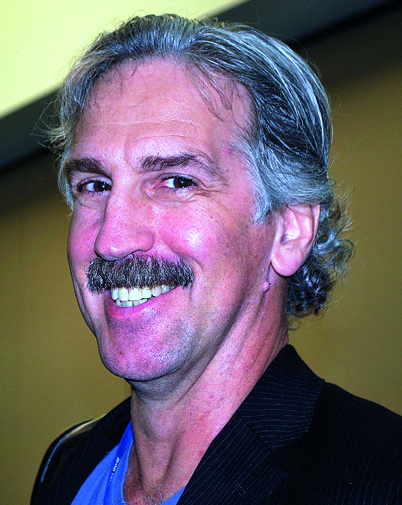 ​The pouch form factor used by Apple for some years is a challenge, as John Wozniak, of Hewlett Packard, explained. While they make better use of space in consumer electronics, they're not without problems. They're more expensive, they swell on charge due to outgassing, there are fewer quality makers because most have concentrated their efforts on the ubiquitous 18650 cell. But the onset of the iPad and all its followers has caused demand for the 18650 cell to drop off and the price to fall.
That's probably good news for Tesla Motors, whose battery packs for cars are designed around this.
The swelling issue is perhaps the biggest one surrounding pouch designs. They can swell by as much as 10% after 1 000 cycles and that limits the degree of thinness you can put into the product, or the case will crack. Wozniak said there were no simple solutions here because creating pouch cells to fit devices was not a simple matter of "cookie cutter design" and high volume manufacture wasn't there yet. Such cells were likely to remain expensive and high performance cells more expensive still. So how do Apple do it? Not something an HP man would know!
There's always space on the programme for the big Asian makers (Sony, Samsung and Panasonic) to tell the world (or the Powersources meeting) what's coming down the line in terms of new chemistries and new cell designs. This can either be a talking product sheet or a magic mystery tour around what's possible in electrochemistry or worse.
Samsung took the magical mystery tour approach and didn't actually tell the audience what they wrere going to do but more what they saw as sexy in the technical literature: So what can we expect from the makers— new cathode, new anode and 'erm new electrolyte? Probably… but which ones?
Cross fade to the inevitable thumbnail pictures of the products will be powered and the graphs with indeterminate axes and scales, where the curves are inevitably upwards.
US$37 billions worth of sales by 2015 and yes we get the message that polymer cells are doing very well in the tablet and smart‑phone market… a lot better than in EVs and hybrids.
But what's the chemistry going to be? I'll give you a choice on the cathodes— over lithiated layered oxide, shortened to OLO, a 4‑volt Olivine, a silicate or a 5‑volt Spinel? That's quite a lot in their technology porfolio… or is just from the literature?
And the anodes? HD carbon. Silicon Carbon composite or a Nano engineered silicon?
And electrolytes? Well we all agree less flammable is good so what about ionic liquids? But in the end the audience was not told exactly what Samsung was going to offer, which is not really the purpose of the presentation. There may as well have had a girl on the stage wearing sexy underwear "Which one would like to see me in dear?"
Then I remembered my recent experience with Samsung's call centre in Egypt, for a product made in Thailand by a man in the UK— it all made sense.
Sony was much more straightforward. Maybe this is a consequence of having lost as much money from the great lithium‑ion recall of 2006 than it ever made in the business till then. Do it straight, give it your best shot and don't confuse the customer seemed to be the order of the day.
Short on excitement and pretty basic on detail, the company has an iron phosphate offering which it calls "Fortellion". They show a map of where the product is made: the cells and electrodes are made in Japan; packs are assembled in Wuxi, China. That's a thinly disguised Asian message about quality and know-how here, am I right? Anyone can assemble packs but it takes real skill to tansform foils into electrodes— OK, and the market?
Nice high temperature performance at 60ºC and 80% capacity at 6 000 cycles. Then let's place these cells in a "module" and hey presto: "We at Sony would like to eat your lunch, Mr Stationary Lead-acid Battery Maker, because: (a) we can, or we can at least try, because the EV markets isn't exactly flying right now and the IT market is getting a bit saturated and (b) we have no ideas at all as far a future markets are concerned. Electric hand warmers? please— you can be more imaginative than that! This is where the thumbnail images of applications run a bit thin and they were too embarrassed to add sex toys.
Well that's my interpretation of events and Sony are not alone, In a separate article in this issue, SAFT has a similar telecom offering (see page 95) and as we predicted A123 systems, suffering from a lack of interest in the EV/HEV market is turning its attention to lead-acid's existing market for business.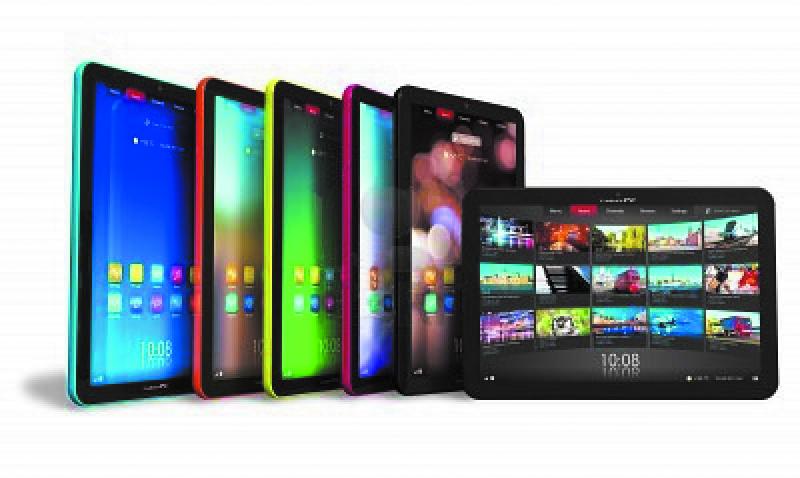 Yes, it takes real genius to come up with products we didn't know we needed until they start selling in large numbers, vis‑a‑vis, the iPad.
Life teaches us strange lessons and no doubt last year's earthquake has shown Japanese homes and businesses that electricity is something that it's hard to be without and back‑up power is something everyone needs. If I ran a small Japanese business and I'd gone through the deprivations of rolling power cuts, maybe I would be in the market for a Fortellion based back‑up system. But that's me.
Sanyo's presentation was equally confusing— not so much about battery chemistry but about corporate re‑organisation now that it and Panasonic are one.
The real "I couldn't believe they'd waste money on that idea" came from Intel, presented by Kamal Shah and that quasi attractive old chestnut, energy harvesting.
Someone, somewhere is going to create Piezo electric shoes that can charge your iPad or perhaps piezo pads for well rounded female buttocks which could generate the odd milliwatt or two. You'd find the product in the 'Sky Mall' Catalogue or in Brookstones— incredible sources of techno crud. But Intel's idea was pretty anodyne really. Trying to make use of vibrations.
The best source of appropriate vibrations comes from walking, apparently. But this study was rigorous. Your Scribe for example, occasionally tries to sleep by shoving his head into the window space on planes and stretching sideways. The vibrations are sufficient to set up interesting melodies for garage and rap offerings, but insufficient for energy harvesting. And you don't get sufficient acceleration from simply carrying your laptop on your shoulder, well unless you were swinging it in a vaguely effeminate manner. But let's not go there. Suffice to say Intel found the idea "disappointing".
One presentation that was far more promising was from Hitachi Maxell where an NCM cathode and mixed silicon graphite anode design was featured in a prismatic stacked format aimed at both the consumer smart phone tablet market in small size and in large format for the E‑bike (and more likely, UPS) market.
The product featured a ceramic coated separator, which is supposed to offer extra safety on shorting. What really amazes me though, is when a product has such a feature, then why does the company fail to demonstrate it in a presentation?
And so many presentations turn out to be little more than talking data sheets.
The star performers who actually add to ones' battery knowledge rarely change from year to year and one gets the follow on as they advance the science.
Brian Barnett's name immediately comes to mind and his talk at the Powersources moved the issues of battery safety, last discussed at the lithium safety conference in Las Vegas last November, still further.
There Barnett showed why it was possible for battery makers to have their cells pass the routinely used crush, penetration and puncture tests but adjusting test conditions, such as state of charge of test cells, temperature and voltage and how the forces were applied. In his presentation in Florida, Barnett provided even more detail to show how these tests can be manipulated and effectively poured more cold water on test methodology which is slowly but surely being discredited, but sadly and shamefully perhaps only by his firm—Tiax. In this sense Dr Barnett is something.
The only tests, according to Barnett which are meaningful are those which are repeatable and they are forced discharge and forced over‑charge. One wonders how long the lithium‑ion battery industry, and the likes of Underwriters laboratories, is going to hold on to its false ideas about safety testing.
This meeting was also an opportunity for the new kids on the block —BASF, Dow 3M —latecomers to batteries but with the R&D firepower to crack (or so they believe) the not insurmountable issues of lithium‑ion batteries.
So what did they have to say? Apart from BASF's announcement of the purchase of Ovonic battery (see news page 17) BASF didn't have a great deal to add. It's nearly three years ago that the company obtained a license from the US Argonne National Laboratory to develop NCM cathode material. Since then, its taken a bigger stake in Sion power, the lithium sulphur maker and acquired the electrolyte activities of Merck. It has established a new laboratory at the Karlsruhe Institute of technology in Germany and appointed a team of scientists all good stuff for the annual report.
This is exactly what you'd expect of a large chemical player— a fat cheque book, a spending spree and the identification of the fact that there's big money to be made in batteries now, but the place to make that money is in materials — not cells (aka Celguard). Materials is all about chemistry and BASF is one of the top Global companies. This what you need a group of very highly paid executives to work out, or a bunch of lowly sales people, over a few beers in an average restaurant.
You could argue that the battery bus left the station some years ago and getting on at this relatively late stage of the journey could be too late.
BASF weren't revealing much science or even much product in this talking data sheet of a show.
3M were much more focused— electrolytes and additives—chemical fixes to an essentially unstable system as Professor Doron Aubach might say, but very needed.
And all this to produce batteries for what exactly? That's what brings me back to William Mitchell's presentation from A123… where is the market for large format lithium‑ion batteries— lead-acid replacement. The range, known as ALM, have 2.5 times more energy than lead-acid and up to five times the life and are up to 70% lighter. Interestingly A123 has put the product into look‑alike plastic boxes and it is possible to build a 48V series string from just four modules.
It's the tropical telecom tower market that A123 is going for and the Mitchell claimed the lithium product would be no more than twice the up front cost of lead, but in the long term would reduce the total cost of ownership by 40% with A123's other headaches.
Your Scribe is skeptical. We've seen this before from SAFT with NiCd for telecom, Avestor with lithium and many more. If BASF and other big names are doing their bit to enhance lithium‑ion technologies merely to oust adequate products from existing but lucrative markets, rather than address new technical challenges in the transporation fields, we've all spent a great deal of time and energy for… well… not a lot.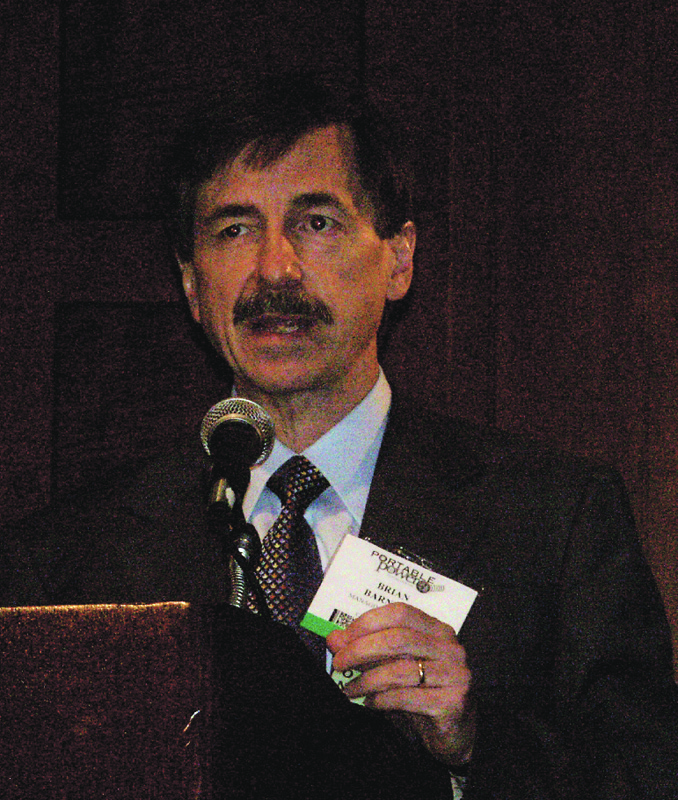 The only tests that count…
Brian Barnett­ — a lone voice of truth on battery safety testing, outlined the only valid procedures which give lithium-ion cells a clean bill of health. The only realistic tests are simple heating, forced overcharge and forced discharge, everything else can be manipulated.