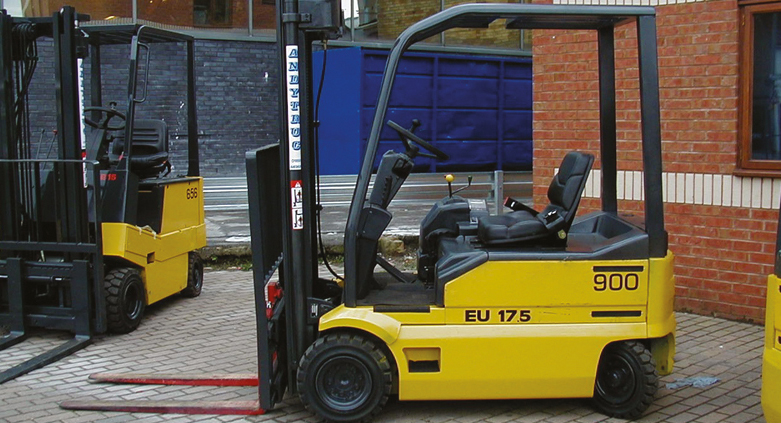 The past will continue to be the future in the industrial trucks market, says the Editor, as improved lead-acid batteries and fast charging hammer competing technologies into the ground on both energy efficiency and cost.
Several years ago, when I tried (and failed) to rejuvenate the Electric Vehicle Association of Great Britain, a wise gentleman took me to one side and said: "Forget electric cars – it's industrial trucks you should be thinking about." And of course he was right – that segment has got better and better – though today the market faces some interesting technical challenges.
The electric forklift truck is gaining the edge in global markets and, according to AeroVironment's Blake Dickinson, of all the industrial trucks sold last year, 60% – 360,000 of them – were electric. Dickinson, who presented the only study which looked at issues concerning lead-acid batteries at EVS 21, made some very interesting points – so important that I felt it was worth drawing out and writing large for the benefit of the battery industry.
There were three clear take-home messages in Dickinson's study.
1) Lead-acid as the energy storage technology for electric trucks won't be going away for a very long time.
2) Fast charging is catching on very quickly and, to get full benefit, users will have to switch from flooded designs to low-impedance VRLA designs.
3) If you think fuel cells are going to make an impact in this market, you'll have to be a very, very patient investor.
You can stop reading this now and move on, if you wish. But the facts behind these assertions are really quite interesting.
Let's look at forklifts and the like. They've all got a lot better because they now use AC drives and can achieve much higher speeds and lifting capabilities. All of the environmental benefits have been stated by the manufacturers: no emissions and very little maintenance. The only downside, as far as customers are concerned, is the refuelling – but there have been a number of developments in improving battery swap-overs and battery monitoring.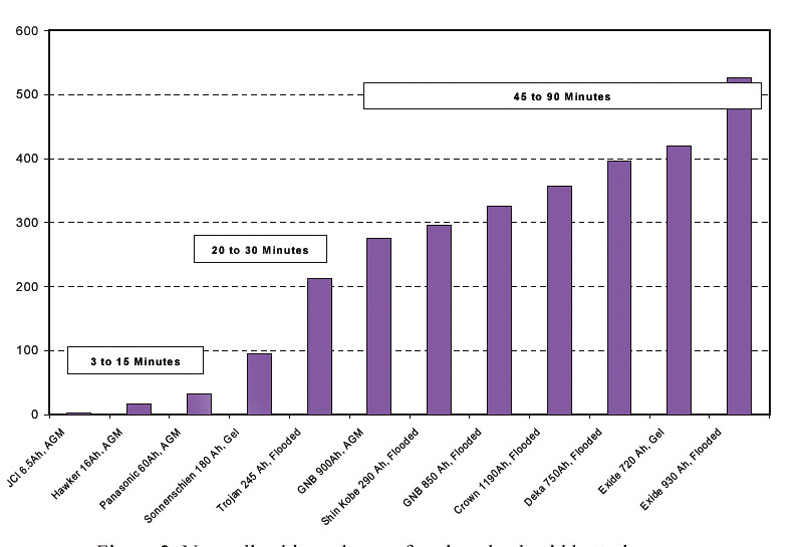 The real improvement, however, has been in fast charging. Much of this work was carried out by the Advanced Lead Acid Battery Consortium in conjunction with Norvic and Minit Charge but, even in this paper, no credit was given to the pioneers. No matter. Dickinson said that today more than 10,000 industrial trucks are being fast charged in the USA – and that number is doubling year on year. Although there was some initial reluctance on the part of battery makers in accepting the technology, major battery suppliers now give fast charging warranties for three years, with restrictions on peak and average battery temperatures, requirements for regular equalisations and electronic maintenance of charging records.
While the advantage of fast charging is of course speed, batteries vary as to how quickly they can be optimally charged and that depends on the chemistry and the thermal management design of the battery. AGM and gel designs with very low impedance can be fast charged to their full capacity in less than 15 minutes. Flooded designs, which account for the great majority of forklift batteries, need at least 45 to 90 minutes. The message here is obvious – battery manufacturers need to start developing large traction VRLA batteries. To do this effectively they need to address thermal management issues. One of the prerequisites of fast charging is that heat management and proper cooling must form part of the design. Dickinson also suggested the idea of using vented trays to improve natural convection. In the design there are spaces between each row of battery cells which act as chimneys. However the spacing means that users have to opt for cells that are slightly smaller and, overall, this results in a theoretical capacity loss of somewhere between 10% and 15%. In practice, though, the improved cooling of the pack results in improved charging and higher state of charge, so the customer shouldn't see any difference – except the batteries last longer.
The high profile of fuel cell technology has drawn the attention of several battery makers and truck operators to public announcements on fuel cell-powered forklifts. The economics, however, require careful scrutiny. To the uninitiated it's simply a case of hydrogen and oxygen in and electricity and water out. For proton exchange membrane fuel cell 'engines' – the most likely kind to be used in industrial trucks – there's the small issue of compressing the air to begin with, then humidifying it and then purging the system with hydrogen gas to drive water out of the fuel stack.
Not a problem for hydrogen-fuelled cars perhaps, but think of all that hydrogen building up if you're using your fuel cell-powered truck in a confined work place!
And the fuel cell forklift will almost certainly be a hybrid design – having a battery in place allows for a smaller stack to be used, but the best technical design. Feeding the fuel cell output into a DC/DC converter is more expensive at today's prices, adding between 50 and 100 cents per kW to the cost.
The cost of the fuel cell engine is likely to stay very high until fuel cells really break into the automobile market. At today's prices we're talking between US$5,000 and US$10,000 per kW, possibly halving in five years.
Operating life is always of interest to industrial truck operators, but as yet there isn't much data on fuel cell life. Today you can expect a loss of performance of about 10% for every 1,000 operating hours… not such a great improvement on batteries!
What about fuel? Hydrogen in tanks should be good for forklifts – heavy tanks with good volumetric energy density make sense (good range and a counterbalance weight all in one). But at what cost? Today 250 bar CNG tanks cost around US$2,000.
And how do you obtain the hydrogen? You could buy it in from firms like Air Products or BOC. They can deliver it in tanks or trailers holding as much as 3,500kg of hydrogen – maybe a week's fuel for a plant with 50 large forklifts.
Or you produce the fuel yourself, through on-site reformation of natural gas or through electrolysis. Using small on-site reformers will allow the production of up to 200kg of hydrogen a day, at around 70% efficiency. The cost in the US is reckoned to be US$5 per kg. Using an electrolyser produces hydrogen costing between US$4.70 and 7.40 per kg.
One also has to add the cost of compressing the hydrogen to fill the tanks. This can add 12 to 20 cents per kg depending on the cost of electricity.
How efficient are fuel cell systems? Here comes the disappointment. Paper co-author Omourtag Velev makes an excellent comparison of what existing electric trucks do with their batteries, comparing rider pallet trucks with 24V 600Ah batteries, class 11 trucks with 36V 875Ah batteries and class 1 trucks with 48V 850Ah batteries.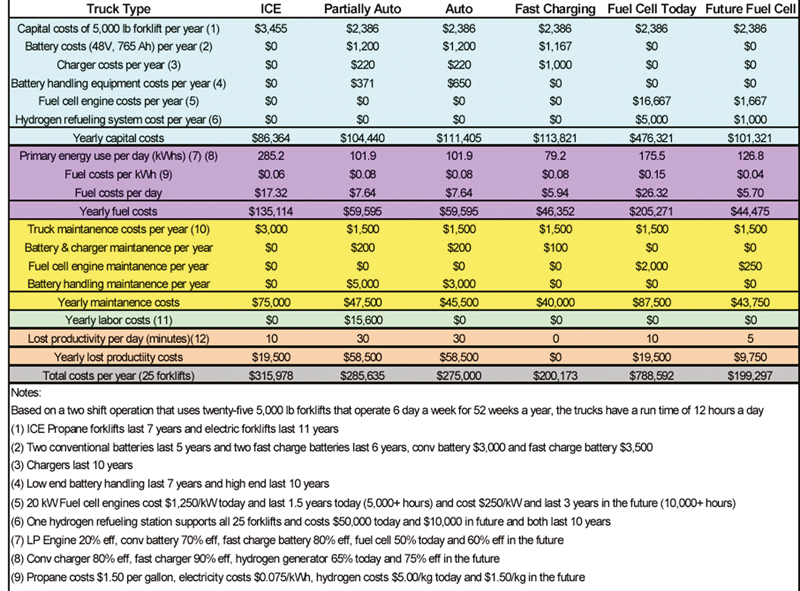 It's assumed that the fuel cell engines will have 50–55% efficiency. However, battery trucks have a round trip efficiency of around 80% and, with fast chargers with DC conversion efficiencies of 90%, the total energy efficiency is about 72%.
Combining the fuel cell efficiency of 55% with hydrogen production efficiency of around 65%, you're left with a total system efficiency of 38%. So a fuel cell forklift is going use around twice the energy of a battery forklift.
It's total operating costs that count and, in a very detailed budget analysis, the AeroVironment team shows that fast charging is the most competitive technology of all – almost a third cheaper than running an ICE truck or battery powered truck, where battery swaps are handled in a partially-automated way. And it's a quarter of the cost of operating a fuel cell-powered truck at today's prices – though ten years down the line, anything is possible.
To match fast charging, fuel cell engines will have to cost less than US$250/kW, have a useful working life of three calendar years and 10,000 operating hours with an average energy efficiency of 55% and one fuelling per day. Oh, and the associated hydrogen cost has to be US$1.50 per kg with 75% energy efficiency in its production.
It's a very tall order. It looks like lead-acid and fast charging have got a clear run for the next ten years.