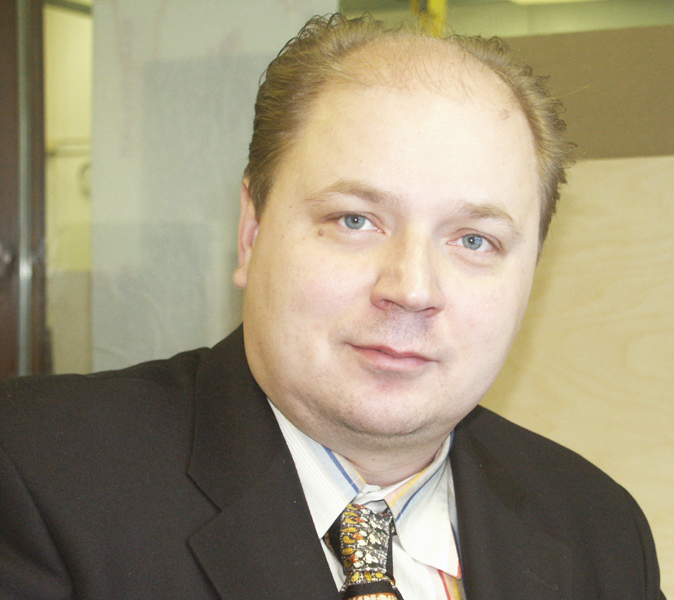 The Editor travels to Helsinki to see what an EV maker and a standby battery supplier have in common.
It
became apparent when I was preparing the copy for this issue how strong the Chinese flavour would be. These days the desire to work with Chinese business is ubiquitous.
Walking around the exhibition floor at Intelec in Berlin last autumn, I discovered that it wasn't just the big guys (Valence, SAFT and Tyco) that are taking a strong interest in bringing lithium to your telecom standby systems – the small guys are too.
Let's not repeat the technical proposition and bore you all to death. Operators want a standby system that they can fit and forget. One that will last the lifetime of the equipment (big yawn). One that will enable them to fire all their maintenance staff and re-invest the money in something that makes money, like a website selling ringtones to kids, or similar.
It was in Berlin that I met Jukka Väätänen, a Finnish purveyor of standby batteries. "Come and have a look at this," he said, opening the doors to a power cabinet that formed part of his display. Inside was a large cell – not a dummy, and very light – which suggested it was a lithium-ion device.
"It's Chinese," he said. It turns out that it's a 200 Ah cell. And the makers can do a lot more than this – I was shown the spec sheets for 500 Ah, 1,000 Ah and, wait for it, 10,000Ah cells (for submarines). The maker is Shenzhen-based Thundersky.
In a moment I knew what Mr Väätänen would be suggesting – Chinese lithium-ion as the core of a telecom back-up system. "Why not?" I think to myself. The Finnish connection makes sense: this is the land of Nokia – one of the pioneer companies of cellular communications – where everyone who works in electronics has had some dealings with this amazing company, and is used to thinking 'out of the box'.
And the great circle route to China (from Finland) is very short. Delivery won't be a problem.
Väätänen's company is small – three people – so it's going to be impossible for them to design a lithium couple from scratch. They make their money from lead-acid, and they've heard all the sob-stories. They're more than ready to sell a lithium-based system, but there's more to a lithium battery system than the couple itself. Equally important is the control.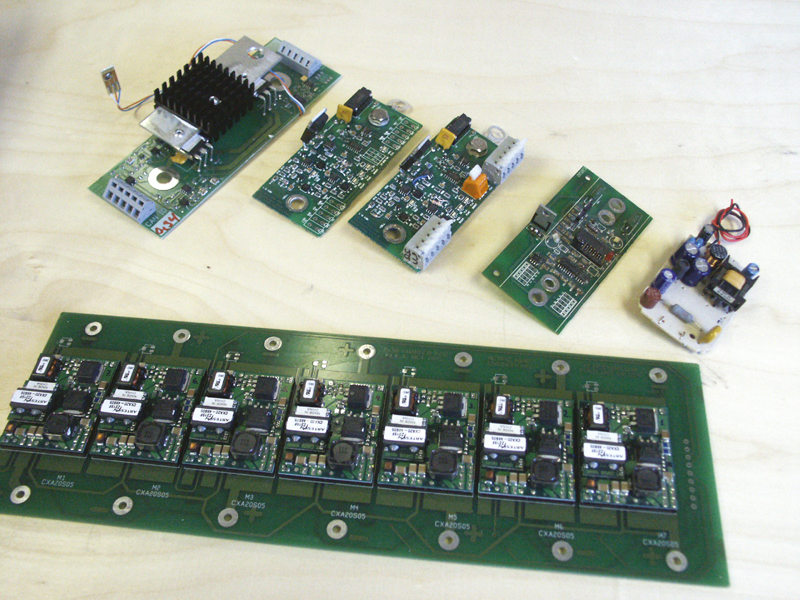 What other companies are interested in the field? You guessed right – electric vehicle builders. Two months after meeting Mr Väätänen, I find myself in the small and very crowded workshop of FEVT – Finnish Electric Vehicle Technologies. Outside the workshop is one of those small Citroen Berlingo vans – formerly powered by nickel-cadmium batteries – and inside the workshop a number of brightly coloured, Chinese-made E-Bikes. They're all lithium powered.
There's a significant market opportunity in Europe to convert the existing small EV fleet from lead-acid and nickel-cadmium to lithium-ion batteries, but only if you can do so safely and at the right price. The right price may be achieved as a consequences of cells from Thundersky (a rather unfortunate choice of name for a lithium producer, in the editor's opinion) and safety means a powerful battery management system which FEVT has been developing for the past three years. Now in its fifth iteration, it's ready to bolt onto cells.
The key issues for a battery management system for lithium cells are well understood – you need to prevent over-charge, and over discharge – that's basic.
I hadn't heard of Thundersky, but a quick look at its website reveals a company making not just batteries but 100-seater buses with 200km range – all done with lithium-ion (see www.thunder-sky.com/en/).
The FEVT battery management system goes much further – it's reminiscent of the battery management approach of Mike Kellaway in the ALABC Rholab and Isolab programmes.
Very high capacity series strings have been built using the Chinese Thundersky cells. But what if a cell fails? No problem. The electronics in the BMS enables failed cells to be bridged. Each cell is also individually charged, so the string doesn't become unbalanced – in essence preventing the lithium cells from fulfilling the proposition their company name implies.
So here comes the 64,000 dollar question: "when, Mr Väätänen, are we going to see these cells in power cabinets?" "Very soon," he says, "and most likely in Germany. The price? More than lead-acid for now, that's for sure. And the lifetime? We'll be cautious," says Väätänen. "Maybe 15 years."
You'll have to wait until Intelec '06 in Providence to find out more. Watch this space!