There is no shortage of money or ideas now in large scale energy storage— that was the over riding message that came through at this Spring's ESAT conference in Charlotte NC. But which way forward? The Editor was left wondering.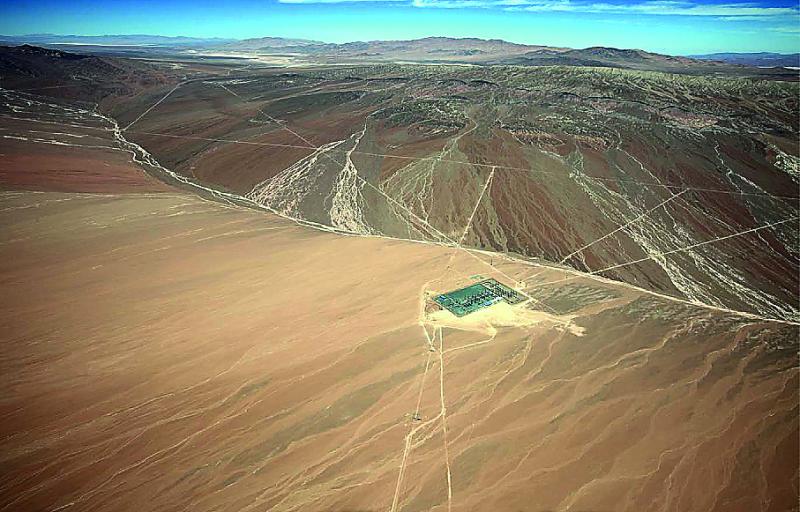 More isn't necessarily better: In a year of unprecedented conference, seminar, report publication and exhibitions in the battery field….more tends to be… well, just more! And sometimes simply too much! Such was the case with this year's Electricity Storage Association's meeting in Charlotte, North Carolina.
More people attended, there were more exhibitors and there were almost too many presentations—perhaps given 'air time' because the organisers feared the competition of so-called commercial conference organisers who have piled onto the 2010 band wagon of battery meetings.
In the USA, it seems as if everyone recognises that "energy storage" has come of age after years of a 'dedicated few' at the US Department of Energy (Imre Gyuk et al) and a handful of commercial players (like Brad Roberts at S&C) have transformed what was little more than an "enthusiasts group" into a fully fledged lobbying and networking body.
ESA is far too big now to be run by a bunch of dedicated enthusiasts. So now there's a conference company involved and one of those management organisations. But what do people want to hear and discuss ? What do they need to know and learn? What's hot and what's not? And these days, who's here that I can sell to? This is after all what so many conferences have become— networking events— where little new is actually said or presented.
This was unquestionably going to be something of a valedictory meeting— never has so much money flowed into an industry, that for the most part didn't really exist until the perfect storm of the America Recovery Act, the appearance of Steven Chu at the US Department of Energy , the IPO of A123 systems— among other things came about in the last 18 months. It's been quite a ride.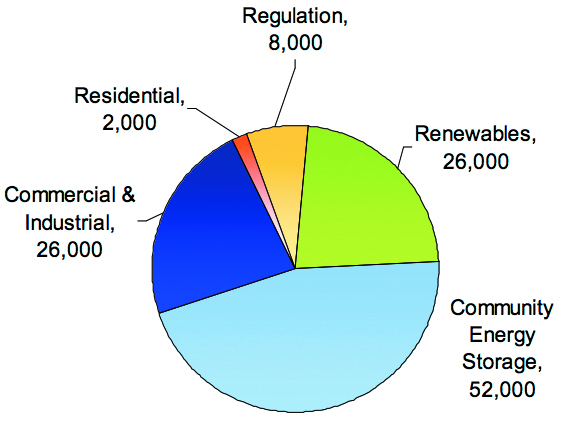 From this writer's perspective, Imre Gyuk, Ali Nourai and Roberts should get most of the credit for keeping the issue alive, akin to the Battle of Britain spirit before the USA entered World War II. The cavalry ( the money) has finally arrived.
But now that the money is more or less in place, what is actually happening? This is just one of the questions this writer sought answers on as well as why some projects have got public support while others didn't, why some companies awash with private money are now getting millions of dollars of US taxpayers money as well and so on. Not having resources is a tough enough situation. Having stacks of money (and no staff, infrastucture etc) can be as bad. Again this writer suspects the issue will create its own problems.
If the gestation period of electrical energy storage has taken 18 years— as long as ESA has been in existence, them the first steps of the new infant are going to be slow in coming. That's not to say there won't be some early big headlines— like the electricity storage industry will create no less than 114,000 US jobs by 2020. So says KEMA, the US$300M annual revenues power industry consultancy which was asked to look at the impact of the US Storage Act of 2009, introduced by US Senator Wyden.
All of us who know a little now about the main applications of large scale energy storage know by heart the categories, frequency regulation, on site storage for large commercial and industrial applications, community storage and so on. But how do you quantify this into jobs? I seem to recall something about Megawatt hours of penetration and tax credits reducing time to payback…no formula was ever shown— a good headline but not a story that can be made to stand up, from information that was presented.
What followed next was a whirl wind tour of what's going on around the world in terms of energy storage. Or " Christ am I really giving a presentation on what we're doing in bongo bongo land? Lets see what images I got on my fancy new digital camera while I visited the site and let Powerpoint do the rest." No senior executive under the age of 50 seems to be able to write even a paragraph of concise facts anymore. Chris Shelton, President of AES Energy storage, had the best pictures, hands down.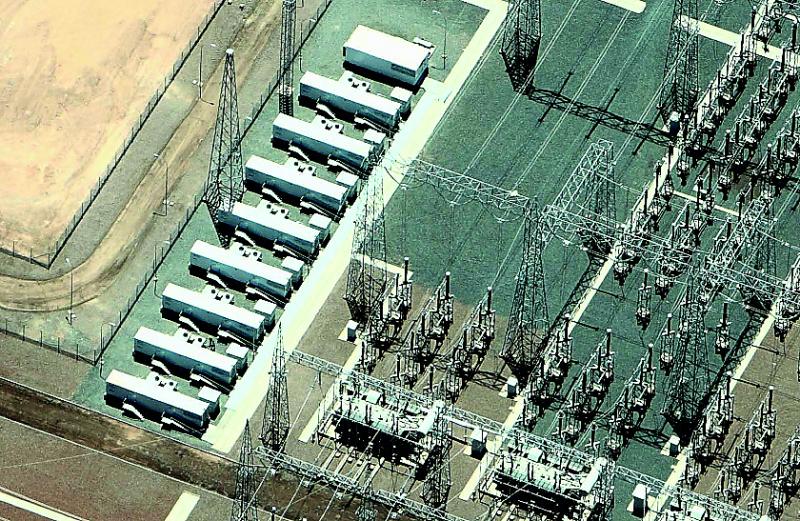 His shot of the company's 12 MW Los Andes BESS, Atacama Desert – serving 3,600 MW SING grid in Chile, would look great on my office wall.
But here's a man in utility, a utility that operates globally, who knows what's what. It already has 40MW of energy storage in operation and another 500MW in development.
The mission is simple: reduce system operating cost, increase efficiency, have fast response options and support renewables. Ergo energy storage. The Chile BESS happens to be the largest lithium-ion battery operating anywhere in the world and is the creation of… of course A123 systems, the masters of battery PR. The project took less than two years to put into operation, from conception of the idea. But we didn't hear too much about its field operation, because too much time was given over to telling the audience how amazing the holding company is. It's a universal mistake.
Michael Lippert of SAFT didn't fare much better in trying to explain what is happening in the European Union with regard to energy storage. A lot less than in the USA that's for sure. More acronyms, vagaries. "Energy Storage is high on the EU Agenda." said Lippert. Yeah, but that was before Brussels found out the Greeks had been going a little crazy on the corporate plastic and the Germans had to bail them out. Then Spain and Portugal and Ireland found they were a bit "skint". Then the UK got a hybrid Government too that decided spending money was a bad idea and we're all looking forward to a double dip recession. Thanks Michael. In just a couple of months a whole agenda has changed and we don't yet know what the new one is.
There shouldn't be any surprise in learning who is really "cleaning up" in energy storage.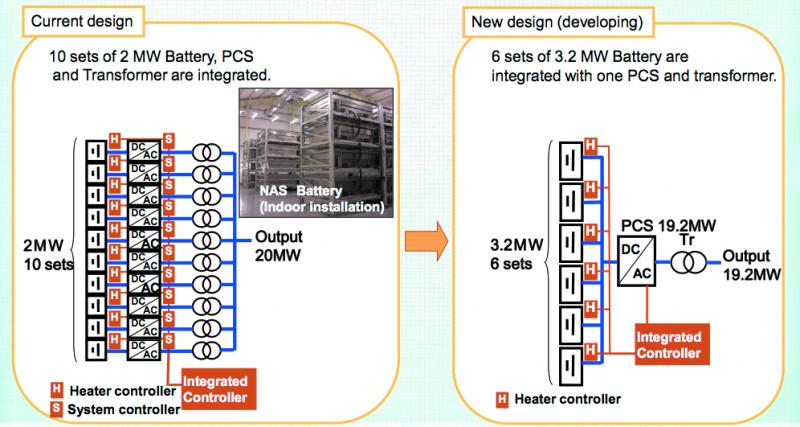 Around the world and that's NGK. Watching NGK's presentations is almost akin to not watching the flight safety instruction movie for the seasonal flyer, you've heard it all before except that you get to learn of where else the company has succeeded in placing its very expensive, yet very, very reliable and safe storage technology which today has been installed in 215 system with a total storage capacity of 302 MW. Eleven MW of that are for US Utility AEP.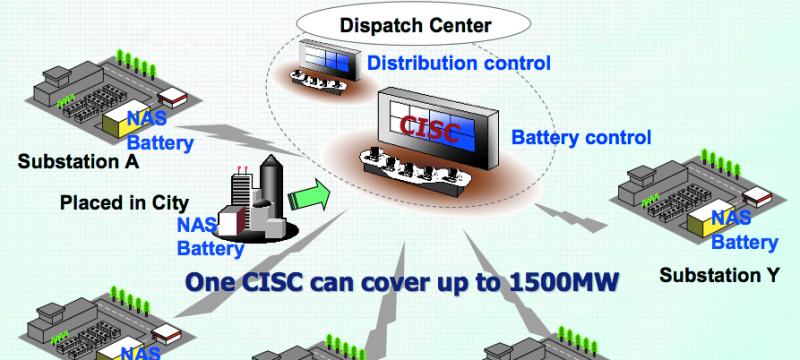 The latest development in NGK's technology is in terms of control in that the company will be able to handle 1500MW of storage through one system.
Also a 20MW design is being developed which uses just 6 sets of 3.2MW as opposed to 10 sets of 2MW batteries, with a significant reduction on control costs.
One doesn't expect to see the "take home" message at this stage in a meeting other than the USA and Japan are way ahead of the rest of the world in developing storage and there's not much indication that Europe is even ready to join in the game.
A series of overtly commercial presentations followed: Nicola Cosciani of Fiamm explained how the Italian lead acid battery (and car horn) maker had acquired the Sodium Nickel battery technology of MES DEA and planned to market the technology for large scale energy storage applications. It turned out that GE had done the same. Fiamm have re branded what so many in the battery field knew as Zebra— a hot battery chemistry (like NaS) as Sonic, Its history is long… its uptake? well pitiful really, in the EV market except in the field of electric buses in Europe. It will be interesting to see if there are takers.
While the technologies are fundamentally interesting, what's giving this field some "bite" is the way its politics are beginning to emerge as regions of the USA vie with each other to become dominant players. One federal wide lobbying group isn't enough. California for one has to do its own thing, as Janice Lin, director of the California Energy Storage alliance made clear.
California has a head start on some of the issues and what was described as " foundational legislation"— Self-Generation Incentive Program: SGIP (SB 412), Smart Grid Systems (SB 17), Global Warming Solutions Act of 2006 (AB 32) and Solar Energy System Incentives: CSI (SB 1).
And the state was committed to greenhouse gas emission reduction and the drive to alternatives to fossil fuels long before these ideas were fashionable anywhere else in the USA.
And now it has in hand new legislation—AB2514— which would mandate energy utilities to invest in storage provision, improve power quality, allow easier integration of " smart grid" technology and of course, create jobs. Over 50 companies in the state are giving the proposed legislation their support. From an outside observer's perspective, it would seems that legislatures in other parts of the world (including my own) would have no clue as to why Californians see this as important.
Probably the best session of the ESAT meeting was saved until last— a series of very time limited presentations from purveyors of new technologies and concepts, supported through schemes run through the US DOE and elsewhere. In such an over packed conference, this format should have been the norm.
It was all to the point stuff. Take Craig Horne, CEO of Enervault. Less than half a dozen slides for the audience to learn the company was making a new kind of flow battery, where the firm was based, who the backers were and so on. A couple of slide to show where the technology sat alongside its competitors and none of all the guff about who the parent company was and "why energy storage"
In fact these time constrained presentations were probably the best and most efficient ones of the week
I learned a company called Grid Storage Technologies ( GST) has developed a proprietary zinc/air battery that is fully electrically rechargeable, environmentally benign, designed for mass production, flexible, with a long life (30 years) and low cost (U$150 per kWh). The batteries have been verified by EPRI and Kema and it's as cheap as flooded lead acid technology. Does it get any better than that?
GST is not alone. In Switzerland a company calling itself ReVolt is trying something very similar but the presentation failed to explain all of its unique approaches to keeping the cathode from drying out. However they got two points across easily enough— it's cheap… less than US$100/kwh into production and it's got very high energy density.
Possibly on the most "far out" front of battery development came Luis A Ortiz liquid metal battery idea, but perhaps you could expect this from a team based at MIT. It's simple really when smarter people than your scribe see things. Simply reverse the electro winning process. Create a liquid metal battery. Liquid interfaces are the fastest kinetically, there's no reliance on solid state diffusion and that suggests very long life.
Ortiz is suggesting the use of liquid Magnesium and liquid Antimony and the battery couple but it's early days.
The USA may not be quite the super power it once was but there is no place else on earth where money and ideas and innovation come together so effectively to create new products. Large scale electrical energy storage is surely going to happen big time now because so many players, from politicians to power utility bosses see the gains. And there's no shortage of ideas to keep making it better.