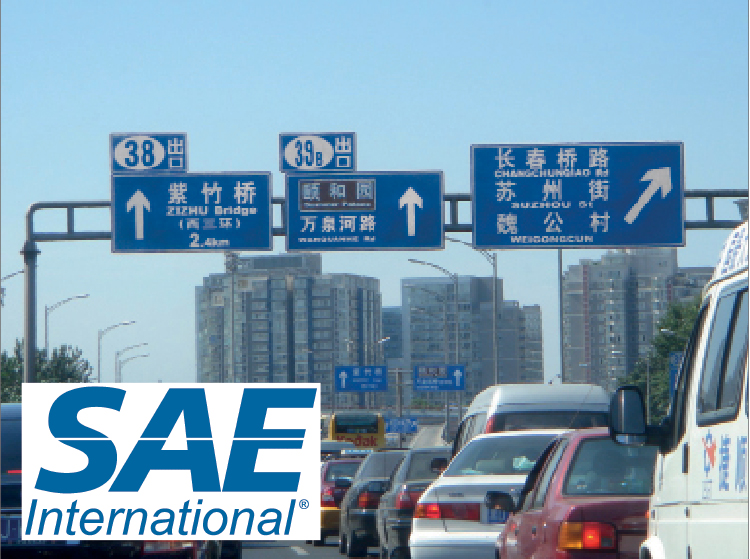 China and Asia's take on how vehicle electrification may develop looks set to be completely different from our own blinkered Western thinking and probably not so good for cars but better for batteries. In a cash-strapped world, we need to listen more and lecture less, says Editor Gerry Woolf.
The one thing this author hates about Christmas is the way the turkey hangs on for about a week afterwards. Eating it cold on Boxing Day, is one thing but it's when you've created "Turkey Curry", three days later, that the novelty has worn off. It was while I was listening to Ted Miller, Ford's head of Energy Storage development at the SAE meeting at the end of August in Shanghai, that the image of turkey leftovers began to invade my mind.
One way or another, we have all eaten quite a lot of hybrid and battery electric vehicle meals this year. The attraction of coming to China for this kind of meeting was that the intellectual "cuisine" would also have a strong Asian flavour. But it didn't, it was electrical fusion cuisine at best or a bad takeaway at worst.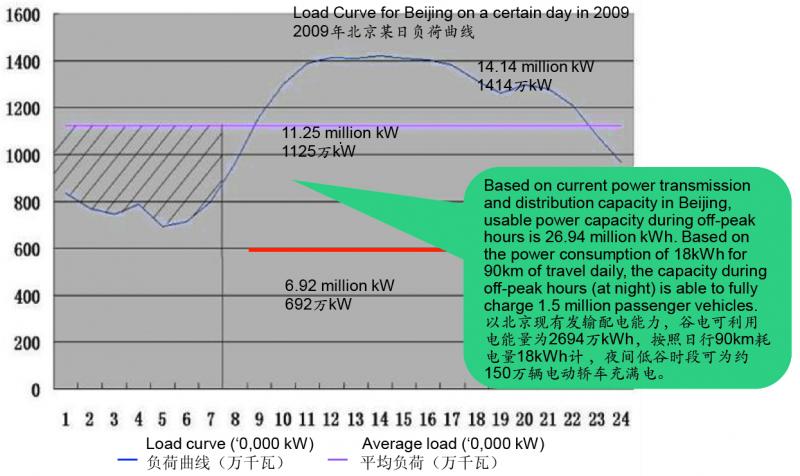 For one thing, there were very few Chinese automotive companies present. No BYD presenting for a start, who would bridge the gap between batteries and cars?
And I learned that SAE (China) has nothing to do with the esteemed organization based in the USA, who had sub-contracted the intellectual content to the esteemed Menachem Anderman—who in turn, knows a lot more about the world of batteries and hybrid and electric cars then SAE .
To his credit, you soon begin to realise that the AABC meeting he organises comes with vast amounts of documentation, delegate lists and other frills like memory sticks encrypted by Mossad (and the lovely Carol Chambers and her dry "housekeeping" announcements) which other meetings, including this one, do not.
You do however, have to buy into Anderman's take on things, which may not ring so true outside the Japan/US arena.
China is a case in point and Dr Anderman admitted it. He doesn't really "know" China and few of us in the West really do. China is different. Let's get "Political". It's a one party state—which means things get done without inquiries and appeals and all the reasons why my country has two crappy airports near London and not the three it so desperately needs. Democracy isn't for everyone.
The Chinese Government, we know, is right behind electrification of transportation— not just hybrid and electric cars. China is the world's largest battery producing nation. China has overtaken the USA in new car sales and it has to import a lot of oil. It ought to be the perfect breeding ground for outstanding solutions in electric transportation and it probably is, but if it is, it didn't come across at this meeting and we only got a sniff at the end.
Because this was really "The West" telling the Chinese how it does things. Whether Chinese follow the way we do things, 'a la Toyota' for example, ie innovate, test in limited numbers, learn, then test some more and finally launch, is anyone's guess. Dr Anderman's presentation should be pretty familiar to watchers of this field by now.
In terms of HEV sales, Toyota will be up there in the lead for some years yet and the prevalence of nickel metal hydride as the energy storage source looks probably set to continue.
Safety and cost are the battery issues that concern him and indeed all of us with regard to lithium-ion right now, but I am not entirely convinced China will copy everything we do in the west and there's lots of evidence to suggest that some of the ideas of the past, harking back to the 'command economy', make more sense.
Li Wufeng of the China Electric Power institute outlined the Chinese 863 programme which began nearly ten years ago. By January 2009, this became the "ten cities one thousand electric vehicles" project and less than a month later evolved into the automotive industry adjustment and revival plan which would enable China to produce 0.5 million pure electric and hybrid electric vehicles in short order. Then this summer, the Chinese Government announced a plan which would offer a considerable subsidy to private owners of electric vehicles of up to 60 000RMB (US$9 000) per vehicle.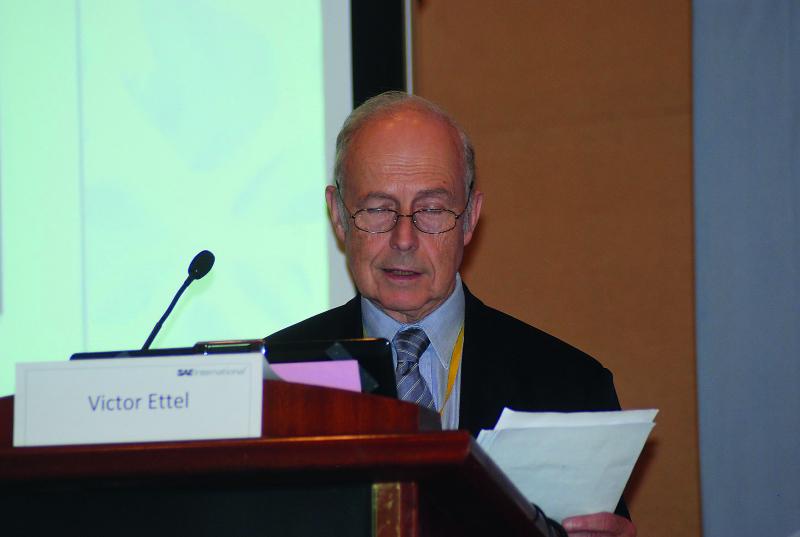 The subsidy would be available in five cities including Shenzhen, Shanghai, Chanchun and Hefei. So far, it's buses rather than cars that the Chinese have done a lot of and that makes sense because no matter what you see in the cities of the east, most people don't yet have cars and for the sake of the planet, lets hope its stays that way!
The Chinese electric programme is ambitious and would make it probably the biggest market for EVs in the world with an estimated 1 million vehicles on the road by 2015. Even if that many vehicles can be made, sold and subsidised, (costing the Chinese government a staggering US$9billion), could the Chinese power grid support these vehicles?
Hardly. Total power on Chinese grid at the end of 2009 was 870 million kW. Assuming all the care required 10kW of charging power and they were all being charged the demand would leave the country with just 100MW of power for everything else and almost certain blackouts.
But off-peak charging would work. Wufeng showed that in the Beijing area at least, there is available power to charge 1.5 million passenger vehicles, if each vehicle demands about 18kWh, probably enough for 90 kilometres driving.
The work is clearly going to be a challenge for any country but Wufeng outlined details of work already underway which is looking at smart grid strategies in order to keep the grid balanced and the EV driver satisfied and not stranded. It is very much a work in progress.
One thing the Chinese will put in place, very sensibly, is good engineering standards and Zhixin Wu of the China Automotive Technology and Research centre outlined what was already being set up for batteries and motors in this field and they have already been used to evaluate over 863 projects they cover everything from charging rates to plugs and battery sizing.
Where these standards might be found and whether they are available in English was more difficult to determine. But does this matter right now? The problem with pure EV business is that presently it doesn't quite add up for the consumer and it took an Englishman to show why.
Bringing good old British common sense to the event came Peter Miller of Ricardo Engineering who has looked at subsidy levels across Europe, the UK and the generous subsidy of China, based on a UK study.
The cost of refuelling a pure EV, whether you are in China or in the UK, is much lower than using petroleum— about £11 Sterling or 110 RMB. The average cost of fuel to support a typical car would be about £79 or 840 RMB. A best in class ICE car would be about half that.
Yes, you save money on fuel, but when you take into account the battery lease your problems begin, even with a subsidy and this has been the case again and again, in this author's experience. With expected lease cost on a Nissan Leaf being around £80-100 or 850 to 1 100 RMB, the car owner could be as much as £18–20 month worse off.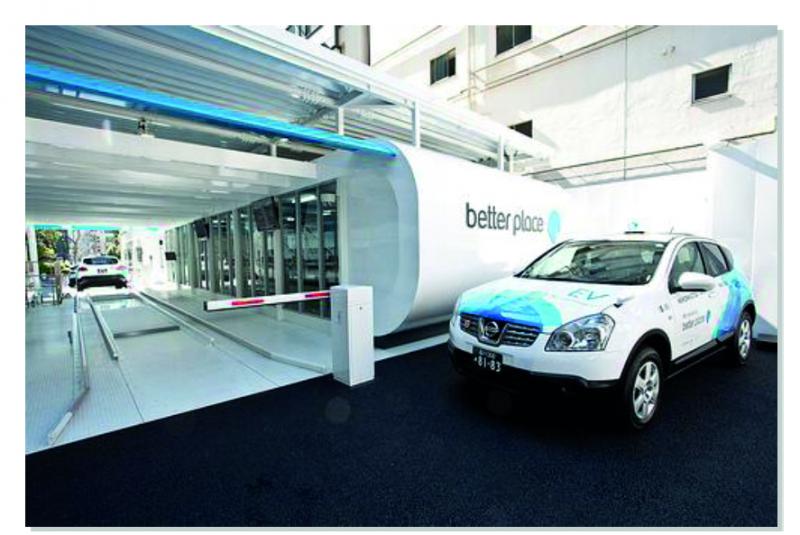 Miller calculated that if you purchased a Citroen CI EV, you'd have to drive over 70 000 miles in a year to recover the extra purchase cost and that's taking into account the subsidy— that's a lot of miles in a very small car.
Do the same sums in China and the picture is even worse. The owner could be worse off by nearly 500 RMB per month in extra costs.
The lesson is: the battery pack costs have to halve, and quickly, but there are considerable obstacles to this including the need to cool the pack effectively and the costs of battery management systems. Reduction in cell costs are going to be minimal over the next five years but BMS and cooling systems costs could fall— if they are standardised and of course that's just what Ricardo can offer. But Miller can't hide the fact that EV ranges aren't going to improve dramatically— unless there is some amazing breakthrough.
Sometimes this author wonders where the great, pure EV, resurgence began. It was evident back in the mid 1990s that the hybrid concept was sustainable without subsidy, thanks to Toyota, and it was enthusiasts who drove the plug-in movement. But pure electrics? And even the rush for lithium —where did that come from? Dr Anderman must have been feeling a little, how shall we say, mischievous? When he invited Victor Ettel, now retired and one of the doyens of the nickel metal hydride world, to talk on the subject. It was strange because NiMH is now almost unheard of at Anderman's own famed AABC events.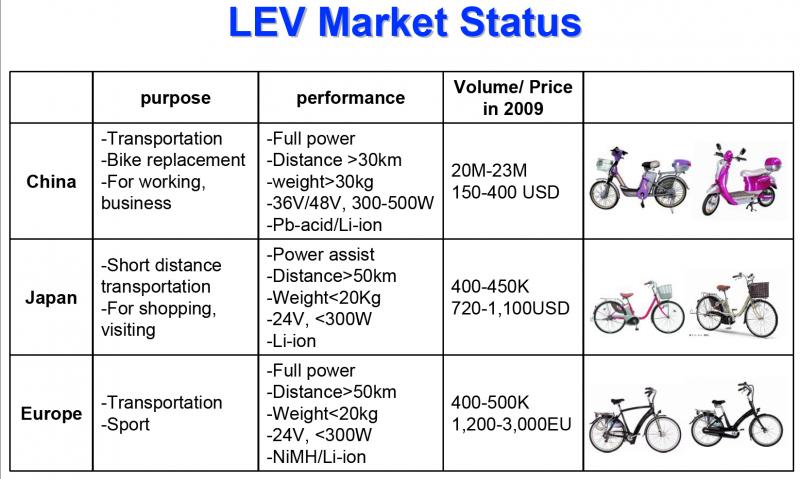 But Ettel threw a gauntlet at the industry. Three hybrids on the road save as much fuel as one (highly subsidised) PHEV or BEV.
Regular hybrids sell without subsidies when gasoline prices are high.
And hybrids sold in Japan to date will save 6 million litres of gasoline over their lifetime
Hybrids are not a limited, niche market. They have no limitations – they can replace most cars if gasoline prices are high enough. So there!
In fact Ettel's presentation seemed more like another rallying call for common sense. Nickel metal hydride, it's been good for the last ten years and it's good enough for the next 20! Ettel said the sales of NiMH will most likely continue growing at a high rate: the chemistry has an excellent track record over 10 years and a battery pack is less expensive than lithium. The battery life is well demonstrated with a low business risk and no safety concerns—it is good enough for HEV application. He voiced Toyota's well publicised conclusions:-
that the Lithium battery is not a better choice in HEV application and the 15kg weight saving alone is not critical to users. And the Lithium battery will need years to prove field durability equivalent to NiMH.
And the one thing nobody can deny is that has a history of expensive recalls in consumer products.
Etell wasn't just hot on the headline rhetoric. His first fusillade was followed by another barrage of sound technical truths. A hybrid battery had to operate at extremes— ie fast charge/discharge rates and do this at extremes, and the fact is the chemistry has continued to evolve.
The 2010 Prius with a 1.3kWh battery has better fuel economy than 2002 Prius with the 1.8kWh battery. And the 2010 Ford Fusion with 1.4kWh battery has 25% better city fuel economy than Hybrid Camry with a 1.6kWh battery. It is rate capability— getting the power in and out, which is more important than energy density.
This seems to have been overlooked in the race for lithium-ion. Its also true for the improvements which are taking place in lead-acid, but that's another story.
As for battery life, there are some impressive stories: Ford Escape Hybrids using sintered plate cells have achieved battery lives in excess of 500 000km in San Francisco and New York.
Toyota have reported lives of over 350km with their less than robust and earlier foam electrodes. Ettel's arguments seem to make incredible sense in a cash strapped world, but fantasies and difficult goals seem to flourish in the EV world.

Which brings us inevitably to project Better Place, which I find very hard to take seriously, and, I believe, neither does Dr Anderman. Battery swapping is far from new yet its latest well-financed and super slick protagonists have created some very nice demonstrators which show that fast battery swapping can work.
A partnership with Tokyo's largest taxi operator, Nihon Kotsu and supported by Japan's Ministry of Economy, Trade and Industry in Tokyo, featured a switch station that operated for 90 days and clocked up over 15 000km/taxi miles. The battery partner was? Guess… A123 systems! The corporate video spoke volumes and the unlikeliness of this working in an every day world seems as close to reality as a Wallace and Gromit animation.
Swapping batteries is one thing but having the right battery charged and available for the next vehicle is something else. How many are needed? How many types will there be? How many are in production and what will be the costs?
Its advocates are deadpan serious when questioned over numbers and parried the difficult questions with "I can't comment" answers as deftly as any high flying politician.
But the Chinese are interested: Slow charging plus battery swapping was recently defined as the future direction in a Chinese government statement in July 2010. And three Chinese companies (BAIC, Chery and IAT) promoted battery switch at the Auto China 2010 in Beijing earlier this year. So you never know. If you reject the idea of fast charging, what Better Place says makes some sense. Five minutes fast charge is impractical in today's environment while 1⁄2hr quick charge fits only certain cases.
For EV mass-adoption, the market needs creative alternatives to charging (but this is still confused thinking) because once the battery is swapped— it still needs to be recharged and even if the controlled charging and cooling environments of the swap station enable optimised battery life and performance while reducing the cost to the drive, there will still be bottlenecks in the process.
Supposedly there will be launches next year in both Israel and Denmark, with the launch of 100 000 battery swapping vehicles over 5 years.
But there's another underlying message coming through. Asia isn't totally in love with four wheels. There's nowhere near enough parking, too many accidents and way too much pollution. Two wheels are better, for the majority, and mass transit is a close second.
Dr Wu Xiadong of Suzu Phylion battery took this view. China might be getting richer along with all other parts of China and the E-bike industry is huge and growing and becoming more sophisticated. The low cost lead-acid powered E-bike works well now but the lithium-ion powered scooter will be the growth product, both for battery makers and vehicle makers.
Four wheeled growth rates will have to slow and in that context, the two wheeled choice makes more sense.
Even in Europe the sales are taking off with 500 000 units last year and growing fast.
The challenge to make a lithium-ion battery for this sector is not as difficult as one might think— a battery capable of 500-800 cycles, capable of charge discharge at 2C rate and with an energy density of 100Wh/kg. It's all doable with the iron phosphate and manganese batteries China makes now. They just have to be safe and reliable.
Phylion began manufacture of manganese oxide batteries in 2003 and in 2009 made more than 200 000 battery packs for E-bikes. The weight and range advantage are rapidly being appreciated over lead-acid by the Chinese customers. The very same line was one could say, "pedalled" (pardon the pun) by Dr Mo Hua Yang, president of TD Hitech Energy of Taiwan and formerly of the research institute ITRI.
The Taiwanese have huge experience in making all thing electric with wheels that are not cars, including bikes and those increasingly ubiquitous scooters that seem to move the elderly and obese around in the author's new home town.
The key issues though are not too different from those of bigger vehicles— whether to adopt small 18650 cells for the job or to go for larger format cells. There's also the need to have safety standards and the need to have interface standardisation between vehicles and batteries.
In the huge world of small vehicles, this has been achieved through the formation of BATSO (www.batso.org) and energybus (www.energybus.org),which define a whole range of standards so that vehicles can be charged in the field from purpose built, credit card activated charging stations, in that the "pluggery" is uniform and much more.
It could be that the light electric vehicle sector has a brighter future because no one player had the economic might of a global auto OEM and collaboration has been essential.
From where this author sat, it seems unlikely the Chinese are going to flood their auto markets or those of the west with a low cost city car running purely on batteries and they are even less likely to introduce large numbers of low cost home grown hybrids, because the technical challenges are too difficult and they are still a luxury product.
But buses and bikes and the less than state of the art chemistries that are needed to make these two kinds of transportation happen are already available to them and Government support is there.
If you base your battery growth figures on these conclusions, you won't go far wrong.