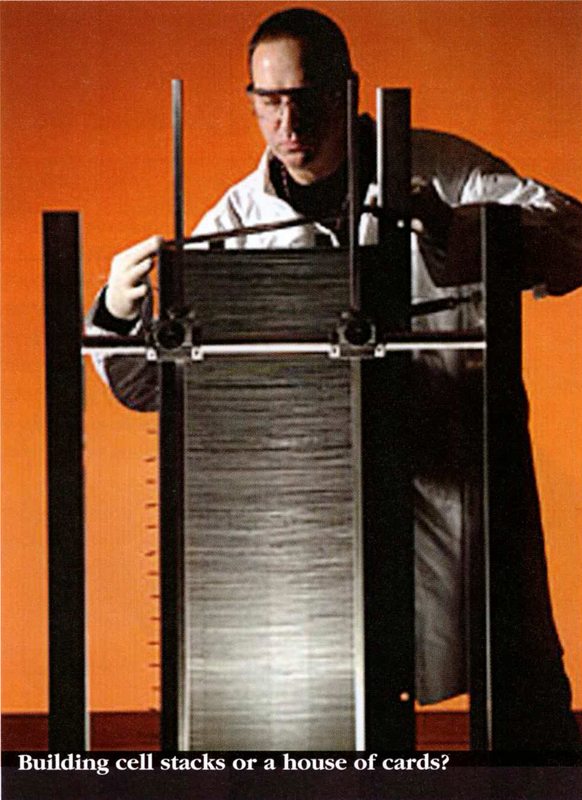 The Editor reflects on what he saw and heard at the recent Fuel Cell Development and Deployment meeting in Connecticut, and balances it against the criticism coming from deep within America's scientific elite.
If there's one thing this writer appreciates at technical meetings, it's honesty. Honesty on many levels: in charts, for instance, I like apples to be compared to apples.
Technology proponents admit that what they are championing has problems, as well as opportunities. And we know there are lots of problems. If you are a battery maker worried about calendar life, premature capacity loss, lack of testing, standardisation and a pile of other issues, you are not alone.
The fuel cell people have the same problems, and worse—they have huge cost issues, which makes very high power lithium look affordable or even cheap, and lead acid technology almost as free as the air we breathe.
Away from the investment community, away from their masters of spin, the chemists and materials specialists can speak openly about what's possible and what's not. And where was this possible? At The University of Connecticut's first international Fuel Cell Development and Deployment meeting in Storrs.
The state of Connecticut believes it can be a leading centre of fuel cell development. It established a centre at the University just over two years ago, has poured in millions of dollars and has attracted external funding to match. The faculty has 49 staff members and six endowed professorial chairs—not all of which are, as yet, filled.
This conference was very much an opportunity to show the funders how well UConn has done, as well as to parade some high-flying post-doctorate work. The bullshit factor was minimised, but everyone knows what they're up against. The need for the fuel cell community in the US to succeed is very strategic, and if it doesn't, well, there's a horrible time coming in about a decade or so. But no one talks about this. It's far too scary.
Scattered between highly specific technical presentations were the position statements of the federal government and the big fuel cell companies. There was no room for scepticism from the speakers. And there's a great believer willing to pour in even more dollars—the US Army. When the first keynote speaker is a major general, complete with uniform and stars, it seems a little spooky. But when venture capital is looking a little thin on the ground, Uncle Sam must be a welcoming sight—just as he was to weapons makers in the civil war.
Major General John Doesburg heads a new command which came into being only last month (March 2004). His patter was a little different from some of the US military that we've heard before at this kind of meeting, and like Maureen Lipman (the British comedienne who used her talent to promote British Telecom a decade ago) he had a tremendous interest in 'ologies'—nano and bio and, of course, power sources.
We've heard all this before—the 'future soldier' programme, the need to cut down the number of batteries 'our boys' have to carry into the field. But Doesburg has a real deadline hanging over his head. He has to get working fuel cells into his soldiers' kit in under three years, compared to the average 12 it takes to get most new technologies accepted into Army service today. Three years is no time all. America is capable of great things, but can it achieve this when the money is so tight? US$1.2 billion is frankly nothing compared to the size of the problem.
You can almost see the thrust of the military programme—the desire to convert JP8, the almost universal US Army hydrocarbon fuel, into a feed stock to power silent gensets, battery chargers and the like, not to mention hybrid electric non-tactical vehicles. Doesburg has a team of electrochemical talent scouts with offices in Europe and Singapore doing nothing but looking for good ideas. Expect a visit soon.
Are the Pentagon fantasists likely to see their dreams come true? From where I was sitting, and that was only in the solid oxide fuel cells (SOFC) conference stream, it was hard to know. Certainly SOFCs can be made to work without the complex reformation technologies—they'll run on natural gas or, at a pinch, methane from the latrines. But coming in on the cost deadlines being suggested by the US Department of Energy for Civil Programmes—US$400/kW—looks pretty unlikely in the time available. Just like state-of-the-art lithium ion batteries, the Army is going to pay a hefty price.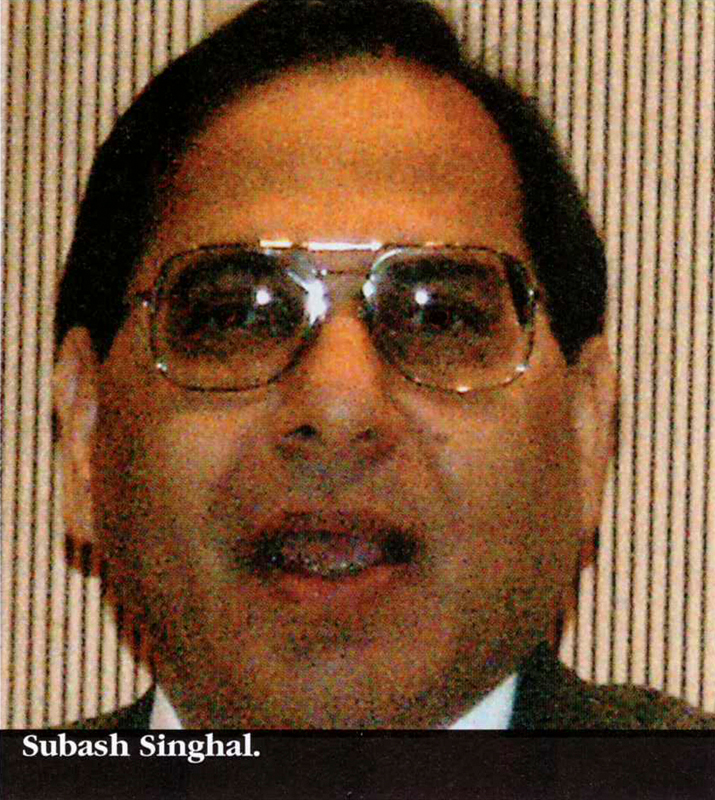 Why? The reasons haven't changed much in the past few years because, as Subash Singhal of the Pacific North West National Laboratory duly explained, real progress has been limited on SOFC materials—although this writer thinks his audience knew the problems only too well. It's those materials issues.
We still don't have any better materials than the traditional solid oxide ceramics—the zirconias the fuel cell industry knows and loves. The tubular-based cells are easier to make, but less efficient than planar designs; and the industry doesn't know how to make the high-temperature seals these designs need.
And it doesn't stop there. Fuels cells are expensive because their testing is expensive; there's no complete understanding of failure modes or end of life criteria; and there are no accelerated life concepts yet (that could lead to expensive warranty claims in the future). It sound like the world of batteries, but a thousand times less mature. There are corrosion problems for both solid oxide systems and proton exchange membrane systems, which become accelerated as manufacturers try to miniaturise them. Remember, these are the problems on the big, distributed power-type fuel cells, which we are led to believe will be challenging traditional sources of back-up power—gensets and batteries and UPS systems. Not the tiny fuel cells that will go in the cars that some people think you'll be buying in 2020.
No wonder the makers are only too pleased to get their fuel cells into applications where they can run—it's cheaper than having them generate power in the lab at their makers' expense! In many senses, the Storrs audience saw the technology solution of the past re-presented with their intrinsic difficulties heavily underlined.
Now don't get me wrong—I wasn't there to pour scorn on this tanatalising technology. But it's not as if fuel cells are the only technology waiting in the wings to take this market. And now the issues are more political than anything we've seen yet.
With so few of the issues being discussed in depth in newspapers and TV on both sides of the Atlantic, the arguments are being presented in great slabs of indigestible text on the internet, from the US DoE sites and many others. You can spend many a happy hour downloading what I'd happily label 'technobollocks' from the various websites, because no one is going to pay to mail you these 150 page reports.
Sure, the US taxpayer, through the Department of Energy and the Department of Defense, are supporting fuel cell development as a consequence of George Bush's $1.2 billion Hydrogen Initiative. It sounds like a lot of money, but it's nothing really in terms of what needs to be done. Who says so? The American Physical Society (APS), for one. It thinks some of the demonstrator programmes being funded at present are putting the cart somewhat ahead of the horse. But they weren't in Connecticut to shoot down the set-piece presentations.
It was a little over a month ago that David Garman, the Assistant Secretary for Energy Efficiency and Renewable Energy, told the Science Committee of the US House of Representatives that commercial fuel cell activity in the US is still some way off. "We won't realise the full potential of a hydrogen economy for several decades. Phase I technology development will lead to a commercialisation decision by industry only if government-sponsored and private research is successful in meeting customer requirements and in establishing a business case that can convince industry to invest (see diagram)—i.e. the price of the technology needs to fall."
The APS is much more sceptical. It quotes recent history: President Gerald Ford's 1975 Synfuels programme which, it claims, was rushed into demonstrator projects far too early and by 1983 had lost the support of Congress. Worse, the price of oil had fallen sharply, making the whole effort seem futile. Yet the fundamental science was close to underpinning clean coal technology.
When one looks at some of the demonstrator programmes forming part of the fuel cells initiative, its easy to see that a sense of history must be pretty low down on the thinking here too. Take, for example, a project by Plug Power Inc, which is positively portrayed by its CEO, Dr Glenn Eisman. The company is conducting a 30-month project to advance the art of fuel cell technology with the development of a new generation of commercially viable, stationary back-up/peak-shaving fuel cell systems based around its GenCore II (GCII) backup fuel cell system. The system is targeted for battery and small generator replacement applications in the telecommunications, broadband and uninterruptible power supply markets and will be conducted in collaboration with BellSouth Telecommunications, Inc.
Even if BellSouth had no faith whatsoever in lead acid technology, there are other battery chemistries, including the warm lithium polymer. Although four times more expensive than today's lead acid cells, they are probably 20–100 times cheaper than fuel cells, for the same task. Have the funders totally lost the plot here? You seriously begin to wonder.
When you look at how great the costs are for hydrogen storage, production and use compared to what the consumer can afford and is prepared to pay, you don't need the kind of incremental cost improvements that a demonstrator project like the ones described above might indicate are possible. You need revolutionary changes, and they require huge spending on basic science.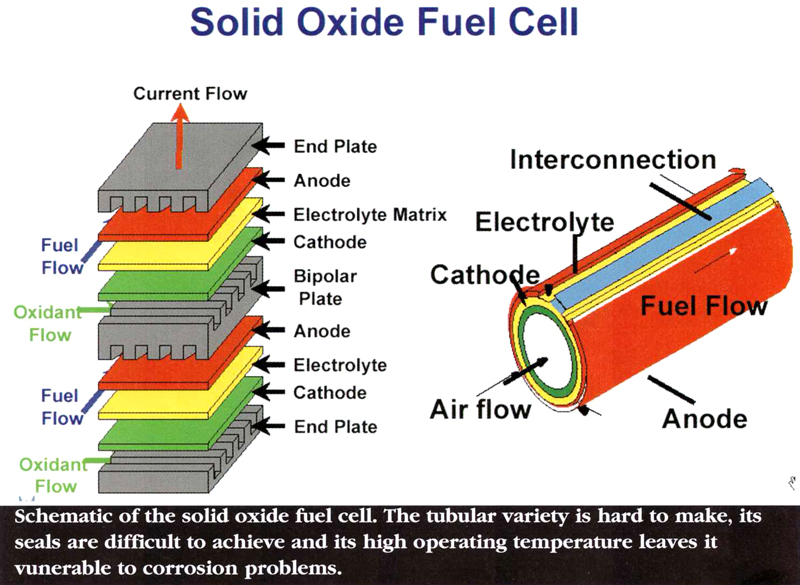 The US Department of Energy, which held a high-level workshop last May, has admitted this. In its executive summary it said: "Simple incremental advances in the present state of the art cannot bridge this gap. The only hope of narrowing the gap significantly is a comprehensive, long-range programme of innovative, high-risk/high-payoff basic research that is intimately coupled to, and coordinated with, applied programmes.
"The best scientists from universities and national laboratories and the best engineers and scientists from industry must work in interdisciplinary groups to find breakthrough solutions to the fundamental problems of hydrogen production, storage and use. The objective of such a programme must not be evolutionary advances but revolutionary breakthroughs in understanding and controlling the chemical and physical interactions of hydrogen with materials."
That's as close as those who really see the problem will come to saying to their peers: "Look, you are simply wasting your time (and taxpayers' money). We need a complete re-think here."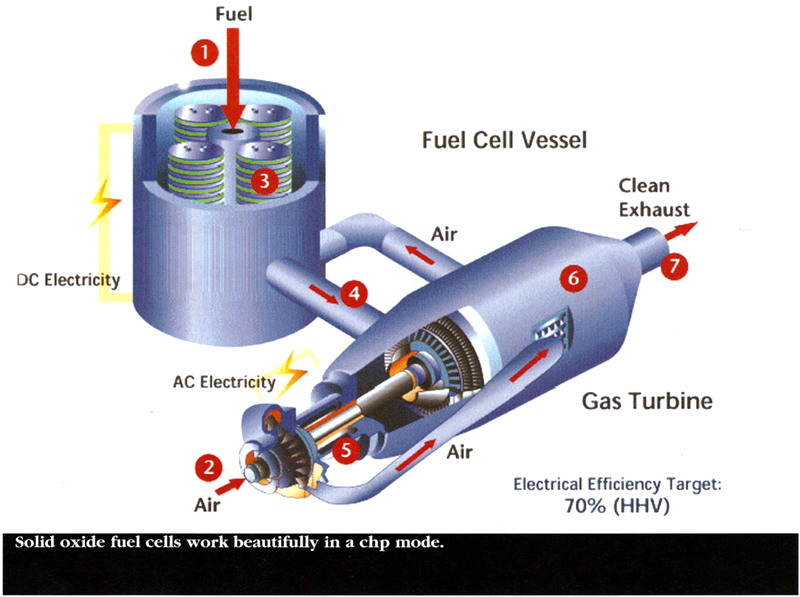 But basic research in government labs and universities won't keep alive the fledgling companies which already have shareholders, and products, which most of us can't afford, but US defence just possibly could.
Garman has hit back at the APS, claiming that the demonstrator projects really are "extensions of our research, and are aimed at obtaining performance and durability data in real world environments… these are not demonstrations geared toward commercialisation. There is no formula that can tell us that we have achieved a certain percentage of our target, and that it is now time to conduct a demonstration to close the final gap. At this stage in the development, technology costs are reduced through research breakthroughs in materials, performance and manufacturing technology, not 'commercial' demonstrations."
Yes of course it's political. The politicians want to see cars and refuelling and power generation now, because that's what the voters understand. But it's a mistake. So the demonstrators continue. Plug Power is not unique, but is there any sense in having three 5kw DC backup power systems at facilities on Long Island operating on hydrogen to provide an initial assessment of hydrogen fuel cell power systems as a backup generation source?
And it continues. At the end of last year, Long Island Power Authority purchased an additional 45 fuel cell systems for installation. Twenty-five of the 5 kW fuel cell systems will be installed at LIPA's West Babylon Fuel Cell Demonstration Site, which currently contains fuel cell systems feeding directly into the Long Island electrical grid. The remaining 20 systems will generate on-site heat and power for single or multifamily residential sites.
If the DoE's experts say it's back to scientific basics and even huge leaps forward, its not what they are telling the scientific research community—at not least those at the University of Connecticut.
Bruce Utz of the DoE was positively beaming on the concept of pre-competitive collaborative research in the form of the Solid State Energy Conversion Alliance, or SECA as it's known. Essentially take six companies working in the field of power generation—General Electric, Siemens, Delphi, Fuel Cell Energy, Acumentrics and Cummins Power Generation—and get them to collaborate on everything that's needed to produce Solid Oxide Fuels cells, with a cost target of US$400/kW and in numbers of 50,000 by 2010.
Yes, it's a tall order. A ten-fold reduction in costs (and even then it's expensive) in six years, and a lot of new manufacturing techniques to develop. The companies are sharing intellectual property on this, and no company has an exclusive licence on anything it develops for a year. The programme has US$720 million of government support, and the technical requirements to make it happen are being split up across the collaborators.
The tasks are not inconsiderable—doubling the performance of cathodes, developing modelling tools and developing new low-cost continuous processes to produce the stack electrodes themselves. As well as the companies a number of university groups will be involved as well. In just two years such a collaboration may yield technology to produce APUs for trucks at a price of US$800/kW, said Utz. That's still uneconomic, but it will be vast improvement on today's prices.
But everything of course is dependent on volume production. General Electric's Nguyen Minh pointed out that a 50-fold increase in production of the company's current fuel cell designs could reduce costs by as much as 80%. But where's the market for a 50-fold increase in production?
Taking a risk on scaled-up fuel cell manufacture is not for the faint hearted. James Dayton of UTC Fuel Cells, a company brave enough to open its doors to the Storrs delegates (myself included), bears the scars. The company abandoned attempts to produce stack components using technology designed for the paper industry, simply because too much material was wasted in process optimisation.
Visiting the plant today, it's obvious than 'manufacture' is essentially a cottage industry with a few technicians hand building everything from the stack components to the stacks themselves. A 75kW unit might represent a day and half's assembly. How many IC engines does any of the US big three turn out in the same time?
These are simple facts that anyone from the battery industry and its customers can understand, which means they shouldn't lose faith in improving existing mature technologies. And that's something the APS warns on too. Not all of the eggs should be placed into the fuel cell basket, because the fuel cell initiative's deadlines will probably slip. Even the DoE accepts this, as Patrick Davis' slide of the impact of hybrid vehicles on oil consumption shows. A total switch to hybrid electrics will only keep petroleum usage at around the level of year 2000 consumption. The impact of hybrids and fuel cell vehicles would be to actually start bringing it down. Even drastic hardening of the US CAFE standards would have little impact on US petroleum consumption when growth is taken into account. So for all our sakes, the hydrogen initiative has to deliver. Or we have to compromise. One company which was prepared to offer a kind of technical compromise happened to be British. Nigel Brandon of Ceres Power, a firm spun out of Imperial College, London, presented a solid oxide fuel cell technology that was 'doable' because it worked at lower temperatures (500–600ºC), used compression-type gasket seals in the stack (affordable and easy to fabricate) and used lower-cost thick metal ceramic electrolytes.
The company is hoping to produce SOFC designs up to 25kW. The efficiency is almost certainly less than the high-temperature designs shown by other companies, but affordability is probably more important for now.
Sadly, the company's website leaves a lot to be desired; it really doesn't sell the benefits as it should. But that's so British! Working at intermediate temperatures to use cheaper catalysts is in fact one of the ideas that the APS came up with, but none of the other more fantastic ideas for basic science in this field even got a look in. What were they? Membrane-free systems, and even ones that mimic biological mechanisms.
At the ground floor level, I spoke to a number of post-docs who had a deep sense of uncertainty about where cost and performance issues would be solved, but were going along with flow all the same. This has to be viewed against with the unbridled confidence of the CEOs who just can't afford to let doubts show. Somewhere in between, perhaps like intermediate temperature SOFCs, lies the truth.