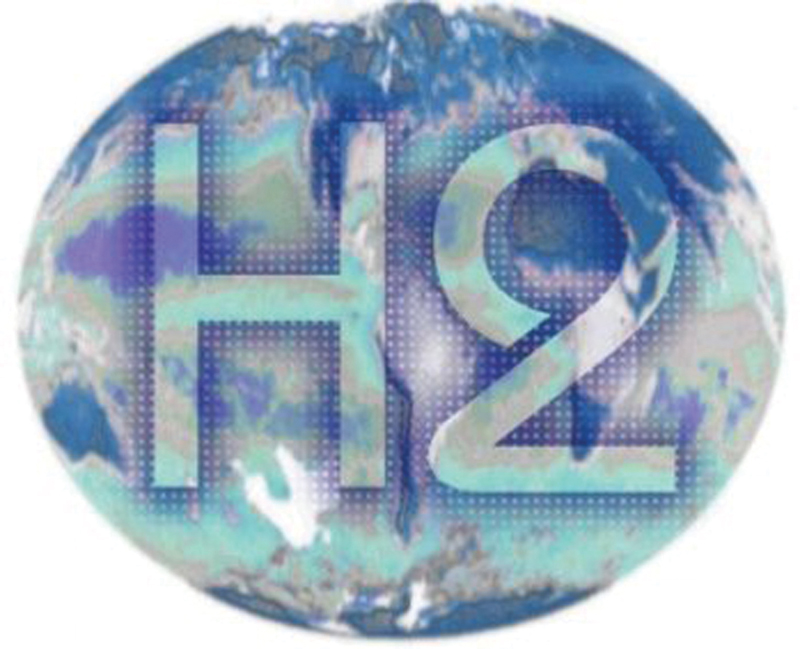 Mike Perry of UTC Power explains why fuel cell technology is undergoing a renaissance – and is now being considered for applications that have traditionally been dominated by batteries.
A statement I've often heard from people in the energy community is: "I've been hearing that fuel cells are just two or three years from commercialisation for the past 20 or 30 years." In one respect it is a fair criticism, since fuel cells have been in development for a long time; and there are always some overly optimistic folks associated with any emerging technology.
However this amusing statement is also unfair, since it fails to recognise that there are many different types of fuel cells. One might as well conclude that batteries are not commercially viable because high-temperature molten lithium-sulphur batteries have not yet been commercialised. There are, in fact, almost as many types of fuel cells as there are batteries. So, if one wants to have a serious discussion of fuel cells then, analogous to batteries, one must first understand the different fuel cell types and clarify what type is being discussed.
This article, therefore, will provide a brief overview of the major types of fuel cells, their advantages and disadvantages, and their current development status. It should give the reader a better appreciation of why fuel cells are receiving considerable attention recently and the potential applications for the different types, including why fuel cells are now being introduced into energy-storage applications.
This article assumes that the reader already has a certain basic level of knowledge about fuel cells; therefore a description of how fuel cells work is not included here. Basic introductions to fuel cells are available on the Internet; for example, one can visit UTC Power's website (www.utcpower.com) for animated depictions of a fuel cell, as well as links to other fuel cell sites.
Major types of fuel cells
Just as different types of batteries are defined by the various chemistries employed in their electrolytes and electrodes, fuel cells are likewise differentiated by their electrolyte chemistry. It is important to note that the function of electrodes in all fuel cells is essentially identical, i.e. they continuously react a flowing stream of either hydrogen or a hydrogen-rich gas (at the anode) and oxygen or air (at the cathode). Although the composition of the reactant gases may vary (according to the application) and the catalysts employed for each type of electrolyte are unique, the real differentiator between fuel cells is the chemistry of the electrolyte.

There are five major types of fuel cells that have undergone significant development to date. As stated above, they are differentiated and named according to the electrolyte used in the cells: alkaline fuel cells (AFC), polymer-electrolyte-membrane fuel cells (PEMFC), phosphoric-acid fuel cells (PAFC), molten-carbonate fuel cells (MCFC) and solid-oxide fuel cells (SOFC). Examples of each type are given in Table I.
Although there are more fuel cell types than these five, these others are either fuel-cell chemistries that have not been developed enough to warrant mention here or they are sub-sets of one of these five major types. For example, direct-methanol fuel cells (DMFC) are, as the name implies, fuel cells designed to run directly on methanol instead of on a hydrogen-rich fuel. However a DMFC still typically employs one of the electrolytes shown in Table 1. (Most DMFC developers today are using PEMFC with a modified membrane to minimise methanol crossover from the anode to the cathode, which is one problem that has plagued the operating efficiency of a DMFC.)
The electrolyte also determines the operating temperatures of the cells, as shown in Table 1. Before describing each type of fuel cell in some detail, a few general comments about the advantages and disadvantages of different temperatures are warranted.
A higher operating temperature is preferable if one wishes to use a fuel other than pure hydrogen (e.g. a hydrogen-rich stream obtained from reformed natural gas), since catalyst poisoning from contaminates in the reformate stream is less problematic. Additionally, lower-cost catalysts (e.g. non-precious metals) may be effective at high operating temperatures, like those employed in MCFC and SOFC. However at these temperatures material degradation rates (e.g. corrosion) can be a serious issue and cell lifetime is therefore a major challenge.
Higher operating temperatures are also advantageous with regard to the waste heat generated, which can be used to improve the overall efficiency of the complete power plant. Examples of this include combined heating and power (CHP) applications (i.e. providing both electricity and space heating for buildings), or providing cooling as well (e.g. if the waste heat is hot enough to effectively drive an absorption chiller). One can also employ bottoming cycles with very high temperature fuel cells (e.g. MCFC or SOFC). On the other hand, in applications that require frequent and rapid starts and stops, a lower operating temperature is ideal and material compatibility is much less of an issue. However, lower temperature fuel cells are more sensitive to contamination in the reactants (e.g. carbon monoxide in the fuel).
Development
status by type
Fuel cells were invented in 1839 by Sir William Grove in England. However they did not receive serious attention by commercial entities until the Sputnik launches in 1957 and the 'space race' that followed. This event was undoubtedly one of the most significant historical events to influence the development of fuel cells. The requirements for space applications – namely a lightweight and very high efficiency power plant (to reduce the amount of fuel and oxidant required) – are uniquely met by fuel cells, especially since cost was not an overriding factor.
This new application spurred the development of both AFC and PEMFC power plants. All of NASA's manned space missions have employed a fuel cell. The first was a PEMFC system that was successfully deployed in the Gemini program beginning in 1962. However more recent missions (i.e. the Apollo and the Space Shuttle programs) have been powered by AFC systems provided by UTC Power.
Since the 1960s the five major fuel cell types listed in Table 1 have been developed to widely varying degrees. This section will briefly describe the current status of each, as well as the major technical challenges. They are covered here in roughly descending order of maturity.
Alkaline fuel cells (AFCs)
These fuel cells typically employ potassium hydroxide as the electrolyte. Oxygen reaction kinetics are excellent in alkaline electrolytes and, therefore, AFC systems have been developed that have impressive specific power and energy density even at their relatively low operating temperatures (e.g. 90˚C). AFC power plants were initially developed by UTC Fuel Cells, a unit of UTC Power, for the Apollo missions. An updated version was later developed and is still in use in today's Space Shuttle fleet.
However a critical disadvantage of alkaline electrolytes is that they do not reject CO2. Applications are therefore restricted to operation on oxidant and fuel that do not contain CO2 (such as air or reformed fuels). Fortunately, for very remote operations where pressurised hydrogen and oxygen are considered viable reactants (e.g. in space and under the sea), cost is usually not a constraining factor and AFCs have been competitive in some of these niche applications. However, unless this intolerance to CO2 is somehow resolved, AFCs do not appear attractive in applications that require operation on air and/or reformed fuels.
Phosphoric acid fuel cells (PAFCs)
Phosphoric acid fuel cells use liquid phosphoric acid as the electrolyte. Fuel cells with acid electrolytes typically exhibit much poorer reaction kinetics than alkaline systems. PAFCs are no exception to this rule, but the slow kinetics is enhanced by the moderately high operating temperature of a PAFC (~200˚C). Nevertheless the power density of a PAFC stack is still relatively poor, so PAFC power plants are usually large and heavy and require warm-up time. However, for large stationary applications that require continuous power, these size and start-up time disadvantages are not major issues.
Additionally, the high operating temperature provides a good source of waste heat for CHP applications and good performance on reformed fuels with minimal power plant complexity.
The major technical challenges with this technology have been overcoming corrosion issues and dealing with the continuous loss of the phosphoric acid electrolyte through evaporation. Despite these technical challenges UTC Power developed a stationary 200kW power plant, operating on natural gas, with a PAFC stack that routinely runs for greater than 40,000 hours.
The PureCell 200 power plant, produced since 1991, has been successfully deployed all over the world. It can be highly efficient in CHP applications; a total efficiency of 85% is achievable if all the heat produced by the fuel cell is used for space or water heating. A recent installation of this product is shown in Fig. 1. This product has demonstrated the viability of using fuel cells for distributed-generation (DG) applications, but the relatively high cost has severely limited their market share to date.
UTC Power is currently developing extended-life (e.g. 80,000 hour) PAFC technology which will reduce operating costs and make these power plants more competitive with the electrical grid.
Molten carbonate fuel cells (MCFCs)
MCFCs utilise a neutral electrolyte composed of a molten carbonate salt mixture suspended in a porous, chemically inert ceramic lithium aluminium oxide (LiAlO2) matrix and operating at high temperatures (around 650˚C). This high temperature makes it possible to achieve high efficiencies with co-generation cycles, eliminates the need for expensive noble metal catalysts, and offers better tolerance to different fuels and contaminates.
However the high operating temperature of MCFC stacks and the complexity of the molten-salt electrolyte have limited their durability. MCFCs have not yet consistently demonstrated lifetimes on a par with PAFC products.
Additional issues that are still being addressed in MCFCs are hardware corrosion, cathode dissolution and relatively poor power density. Because of these challenges only a few companies in the world have programmes dedicated to developing MCFC technology. Typical applications are large stationary power plants (typically 100-250kW) operating on hydrocarbon fuels (e.g. natural gas) or anaerobic digester gas.
Polymer electrolyte membrane fuel cells (PEMFCs)
PEM fuel cells, also known as proton-exchange membrane fuel cells, are the type currently under development at most fuel cell companies. PEMFCs use a thin solid membrane as an electrolyte.
These cells deliver high power density and offer the advantages of low weight and volume compared to other fuel cells. They also operate at relatively low temperatures, around 80˚C. Low-temperature operation allows them to start quickly (as they require less time to warm up), which makes them particularly well suited for transportation applications such as automobiles and fleet vehicles.
Although PEMFCs were successfully employed onboard Gemini spacecraft in the early 1960s there were technical barriers such as membrane failures that limited their lifetime and made them relatively costly (e.g. large amounts of precious-metal catalyst were required).
The recent explosion in interest in PEMFC development is due to some major technological breakthroughs that occurred in the late 1980s.
These breakthroughs then laid the groundwork for the renaissance in PEMFCs that is continuing today. Since this technology is obviously of the greatest interest to readers of this magazine, details of these developments will be the subject of a future article.
Solid oxide fuel cells (SOFCs)
SOFCs use a hard, non-porous ceramic compound as the electrolyte. They operate at very high temperatures – typically around 800˚C and as a result are highly efficient when their heat is recaptured for co-generation purposes, resulting in electrical efficiencies up to 65%. However, much like the MCFC, the high operating temperature also creates a host of durability issues and severely limits the materials that can be used within the stacks. For example, materials with well-matched coefficients of thermal expansion are required to minimise the mechanical stresses encountered during start-up and shut-down cycles. The attributes of this fuel cell therefore make it most attractive for large stationary applications.
SOFCs are at a relatively early stage of development compared with the other fuel-cell technologies, and United Technologies Research Center, the research arm of UTC, is currently developing this technology.
A number of other companies around the world also have serious SOFC development programmes under way, since this technology looks very promising because of its relative simplicity (e.g. it uses a truly solid electrolyte), good power density and inexpensive catalysts.
Commercialisation barriers
It is clear from the discussion above that cost and lifetime have been the main issues that have hindered the widespread commercialisation of fuel cells. In applications where cost is not of the utmost importance (e.g. manned space flights) fuel cells have proven that they can be a reliable power source with unmatched energy storage for multiple-day missions. Additionally, fuel cells lasting tens of thousands of hours in real applications – such as distributed generation (DG) – have been demonstrated. Although there are other commercialisation barriers, such as regulations regarding the installation of DG systems and the availability of hydrogen-filling stations for widespread transportation applications, these issues would undoubtedly be overcome if fuel-cell products were actually more competitive in terms of cost.
Cost reductions typically result from two very different types of activities.
The first type is changes in the technology or the design of the product, such as making the system simpler and/or using less expensive materials.
The second is principally production-volume driven, such as improved manufacturing processes and the establishment of a steady and efficient supply chain. Impressive progress in design has been demonstrated in all the different fuel-cell technologies, since changes of this type can be successfully demonstrated on a very limited number of units.
However, cost reductions that result from manufacturing-process improvements require significant increases in production volumes to discover and implement them.
This last point leads to the classic 'chicken-and-egg' dilemma for an emerging technology: namely, it is too expensive because it is not mass produced, and it is not mass produced because there is not enough demand (because it is too expensive).
The obvious way out of this dilemma is to start with niche applications that can tolerate a relatively expensive technology because of other unique attributes that the technology provides. The production volumes generated by these niche markets lead to further cost reductions, which in turn open up additional markets and increased volumes.
Herein lies the crux of the problem for most of the fuel cell types described above: their inherent attributes limit the markets that they can realistically pursue.
For example, high-temperature fuel cells, especially those with relatively poor power density, are best suited for large, stationary applications (e.g. DG) where the electrical grid along with traditional back-up power solutions (e.g. gensets) have established cost, reliability and lifetime requirements that are very challenging. In other words, the cost and performance of the incumbent technologies make it very difficult for any new DG technology, including fuel-cell technology, to be successfully introduced. Additionally, as other DG technologies have demonstrated (e.g. micro-turbines), acceptance of any new concept is slow because customers do not know how to apply it and regulations are generally not conducive to it.
Fortunately the performance bar for energy-storage solutions is not nearly as difficult as it is for DG products.
A major reason for this is that there is no economy of scale as there is with the electric grid. Typically the energy must be stored on-site (or onboard, in the case of a vehicle), the device must be reliable, and it must be readily available when called upon. As the readers of this magazine know, there is a myriad of applications that have large energy-storage requirements, ranging from back-up power to electric vehicles, and many of these markets are dominated by batteries.
Of course, the reason batteries dominate these markets is because of their unique attributes (e.g. instantaneous start-up, relatively low maintenance, zero local emissions and minimal noise).
Until recently, fuel cells with good energy-storage characteristics were too short lived or too expensive to be considered practical and/or they required pure hydrogen and oxygen as reactants (e.g. AFC). However, due to technical breakthroughs in PEMFC technology, this has recently changed.
For applications that require frequent and rapid start-ups and zero local emissions, and where hydrogen is considered an acceptable reactant, a PEMFC is becoming an increasingly attractive choice. In other words, the same attributes that makes PEMFCs attractive to automotive companies are what will enable PEMFCs to enter the marketplace in a variety of other applications.
Unlike the other fuel cell types, PEMFC has the power density, rapid-start capability and system simplicity required to be suitable in some transportation, portable and stationary applications that require energy storage with extended run times.
These applications include markets where the cost and lifetime targets are considerably more favourable than what is required to compete with the electric grid or internal-combustion engines. This opens a whole new pathway for the commercial application of fuel cells – one which was never available before.
Up to now fuel-cell developers have principally attempted to find applications for their technology in the DG markets, principally because of the fact that the characteristics of early fuel-cell systems prevented their realistic introduction into other markets. For example, high-temperature fuel cells do not have the power density or rapid-start capability required to be realistically considered for transportation applications. And AFCs, which have enjoyed success in the niche manned space vehicle market, are not suitable for terrestrial applications because of the fundamental issue of being unable to operate reliably on air.
The large difference between the cost of fuel-cell technologies and the requirements of the DG market have resulted in very low production volumes of fuel-cell based DG products (essentially what could be sustained with government subsidies), which has prevented fuel-cell technologies from enjoying the cost-reduction benefits of larger production volumes. This cost/volume dilemma has been the bane of fuel cells for decades.
PEMFCs have unique attributes that enable them to be realistically considered for a number of applications, and a whole new pathway for commercialisation is now open that could not be exploited previously by fuel-cell developers. By targeting niche markets that pay relatively high costs for their power and/or have issues with their current energy-storage systems, PEMFC-based products can be sold at commercially viable prices in relatively low volumes.
An example of such a target application is a fleet of zero-emission vehicles (ZEVs) that can be rapidly refuelled. Such vehicles would be very valuable to extremely heavy users of industrial vehicles (e.g. forklift trucks in large distribution centres that operate round the clock). These users currently rely on the labour-intensive process of mechanical swapping of battery sets. Such niche markets can provide the production volumes necessary to achieve further cost reductions, which will open up additional market segments.
As a final point, it is important that readers of this magazine should not view fuel cells as strictly a threat to batteries. First of all, only a limited number of markets where batteries are dominant today are potentially attractive for PEMFCs. For example, in the application cited above, it is important to note that fuel-cell powered vehicles offer the most benefit to end users that need a ZEV fleet which essentially operates all the time. For less heavy users, traditional battery charging (or fast charging) is adequate.
Secondly, it should be noted that almost all PEMFC-based products include some electrical energy storage, such as batteries and/or super capacitors. Fuel cells and batteries are natural partners; for example, nearly all of the fuel-cell vehicles being demonstrated today are hybrid (fuel-cell/battery or fuel-cell/supercapacitor) vehicles since the benefits of this architecture are many and the complexity of the all-electrical hybrid is minimal. Ultimately PEMFCs, along with their electrochemical energy-storage cousins, will be a threat in the markets dominated by the internal combustion engine, and when this day comes the market for electrochemical energy storage will be much, much larger than it is today.
Mike L. Perry is a Manager of Advanced PEMFC Technology at UTC Power. He has been working on fuel-cell development for over a decade and has been at UTC Power since 1999. He has published a variety of technical papers on fuel cells, ranging from mass-transport limitations within the catalyst layers of the cells to energy and water balance of complete fuel-cell systems. He holds over a dozen US patents, with an equal number of patent applications filed on fuel-cell technology. He can be reached at michael.perry@utcpower.com