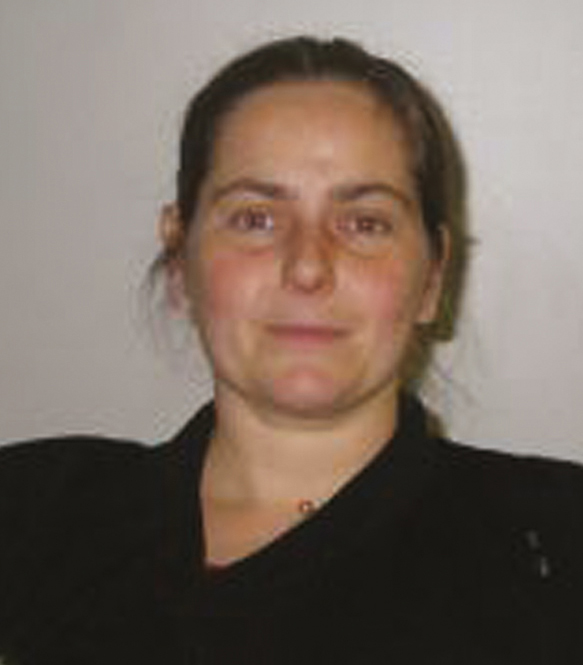 Germany has already accepted that considerable efforts have to be made in order to tackle climate change and as Marion Perrin explains, they're making the best of the challenge with characteristic will and zeal.
The wonderful thing about the Germans is that they have already accepted that considerable efforts have to be made in order to tackle climate change. It is not necessary to present extensively the details on the wall into which our whole civilisation is happily heading: global warming is happening; it is related to human industrial activity and the correlated CO2 emissions.
The United Nations Framework Convention on Climate put the problem as succinctly as possible in its latest report when it stated that we have 'to achieve stabilization of greenhouse gas concentrations in the atmosphere that would prevent dangerous anthropogenic interference with the climate system' (Article 2). And the limit at which these "dangerous anthropogenic interference with the climate system" can be prevented, states the Council of the Ministers for the Environment in the European Union, is 'a global temperature increase of 2°C over pre-industrial levels and a stabilization of CO2 concentrations below 550 ppm.' Even George Bush has had to concede this as a fact.
To date, however, the urgent obligation to bring these emission levels of CO2 down has remained largely, over the last 30 years, a challenge in search of a leader. But while the rest of the world has wasted precious years pointing fingers and arguing protocols, the Germans have been busy at their work benches, solving problems and achieving remarkable progress in sustainable energy production, and independence.
Without a doubt, Germany has been the first country to engage itself in the fight against CO2 emissions. Known for its longstanding tradition of concern for the environment, the government has long promoted conservation measures as a matter of public and social policy. To their great credit, Germans have embraced them all. Even show-off Porsche drivers take pride in recycling at home, drinking beer from refundable deposit bottles (Pfandflasche) and using 'green' shopping bags.
They decided nearly eighteen years ago to target the electricity production sector for their first major initiatives to reduce CO2 emissions. In 1991 the government passed the 'Electrical Current Injection Act' (Stromeispeisegesetz), which stipulated not only that utilities and network operators must allow injection of electricity from renewable sources onto the network, but that they must compensate the producers for it. The feed-in tariff of this first energy act was very low.
In 2000, they passed the Renewable Energy Act (EEG, Erneuerbare Energien Gesetz), notable for the fact that it addresses 'the priority of renewable energies' over other sources. It sets a high feed-in tariff for each technology (solar photovoltaic, wind energy, combined heat and power etc…) so that markets can develop by making each technology profitable over twenty years. The higher electricity price paid to the renewable electricity producer is then passed on to all consumers on their bills. Amended in 2004, the act will be amended again in 2008.
This law has been extremely successful because it has allowed a massive penetration of renewable energies into the German energy mix. Already in 2006, the proportion of renewable energies in the electricity mix reached 12% in Germany (compared to 6.3% in 2000, and the German electricity consumption has been increasing). The progression is even surpassing the objectives the federal governmental had been setting (12.5% by 2010) in the coalition contract.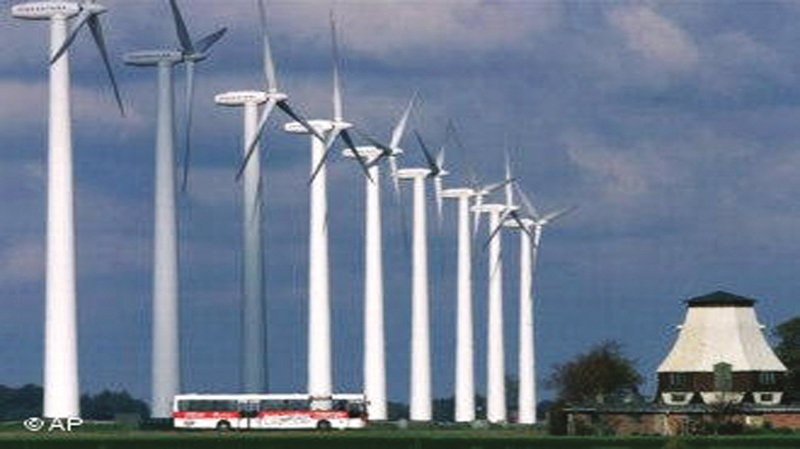 German wind and PV markets. Source: federal ministry of economics and technology www.german-renewable-energy.com
'A turnover of 11.3 billion euros arose from the erection of plants and 10.3 billion euros from the operation of the plants', according to the federal ministry of economics and technology. 'Some 214,000 people are now employed in the renewable energy sector and may have managed to prevent some 101 million tons of carbon dioxide from being released into the atmosphere in 2006'.
The other positive result from the renewable energy act has been the proliferation of a renewable industry within the different technology segments, a development that has boosted German commercial balance as well as worldwide leadership. That the basic principles of the EEG
have now been adopted in 47 countries bears witness to a stunning success the Germans can be proud of.
Limits of the EEG, the German Renewable Electrical Energy Act…
Two points that are not addressed in the EEG and should be include:
That the feeding-in is performed without respect for the network status; massive integration can thus lead to network instability.
That the feed-in does not take into account the power plant owner's need for electricity. This represents a huge drawback since it does not incite people to profit from the paramount potential of distributed generation: the local consumption of locally produced energy.
These points are starting to get attention in Germany. In anticipation of the EEG's amendment in 2008, the government commissioned the best German specialists to perform a study on the act's impact. Their recommendations (EEG-Erfahrungsbericht 7th of November 2007), aside from the continuation of the successful feed-in tariffs over a period of 20 years, include the following goals:
Network operators would be obligated to consider 'feed-in management' before performing network upgrading in order to insure network stability at the lowest cost and with the highest possible use of renewable energies.The renewable energy generation plant operator would be obligated to provide a remote control for the network operator in case network stability becomes endangered.
An opportunity for storage with the new EEG?
These limits of the EEG being identified and recommendation for handling them being given, a preliminary draft for the amendment of the EEG was published on the 9th of October 2007. It states that 'systems that transform in electrical energy current produced from a renewable energy source that was stored in-between guilt as a renewable electricity generation plant (REGP). 'So that "Network operators are due to reward (according to the defined tariff) the REGP plant operator also when the current has been stored'.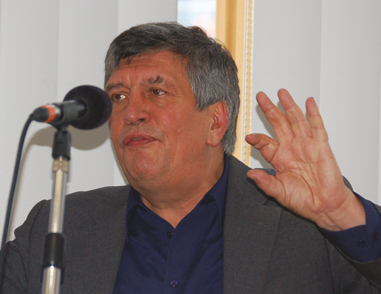 The proposed changes do not mean yet that if consumers store electricity produced on renewable basis for injection at time of high demand they will get more money. But they do mean that they will be allowed to do that and will not get less money.
In addition, the new draft version of the EEG states that 'if he/she profits from the feed-in contract, the REPG operator must feed-in the produced current if it is not self-consumed or sold to a customer nearby'. This means that consumers will be allowed to use the energy they produce, in which case the feed-in tariff would decrease by 18ct per kWh.
What does it mean practically in a country where the retail price of electricity including taxes is in the range of 20 cts/kWh? It means that consumers earn more money when using their own production, either directly or after storage, than when selling it directly. Thus the money they can invest in storage is the difference between the kWh paid by their utility and 18 ct/kWh. Presently these may be few cents, but it is already a big step ahead!
The next step to large scale profitability of renewable electricity storage: time of use
Now imagine you are living in the region of Mannheim and you are one of the customers from the innovative utility MVV. You are having a smart energy meter and get time of use pricing. This way it will become really profitable to store your energy so you can use it at high demand times – because an average price of 20 cts/kWh means high demand time prices much higher than that. Programmes for time of use tariffs are spreading over Germany and a few other
countries, particularly Spain. The day/night tariff already exists in many countries and the time of use billing is only a splitting up in more time segments. It can be reasonably assumed then, that in a few years this practice will become a standard. Now you have a real market for renewable energy storage at local level – exactly at the place of production.
Storage of renewable energies: German leadership to be expected
If the new EEG is going to be voted according to the draft, Germany will have all the components necessary for making grid-connected renewable energy storage. And since you need renewable energies for performing renewable energy storage, the virtual circle of renewables, with political incitation leading to profitable industry and to more energy efficiency, is set to work well.
And where except in Germany would one find such a politician as Herman Scheer, father of the German Renewable Energy Act? Author of the book Energy Autonomy, he has become the political hero of Europe's renewable energy storage movement. Similarly, it seems that only in Germany would we find an International Renewable Energy Conference (IRES), where major politicians (all Germans, of course) come to discuss with the experts of thermal and electrical storage the needs and solutions. This year's 'cuvee', which attracted a crowd of participants, demonstrated that, based on existing technologies, an energy supply based 100% on renewables is entirely possible. It also demonstrated that technologies are mature for all types of applications. What is missing however, participants concluded, is a business model that makes storage profitable. That's why the new EEG, together with time-of-use pricing, may help open this
Even EON, the largest utility in Germany, is showing increased interest in this issue. Besides stating that they will spend lots of money on renewables, Eon AG called for tender research projects on grid-connected storage. In its research initiative, EON's first call for proposals [over 6M€] recognizes the growing interest in energy storage. 'Due to the growth of renewables, interest in smaller, dispersed storage systems is also increasing,' states the report. (http://www.eon.com/en/downloads/070718_EON_project_funding_announcement_v1.pdf) 'In this area, batteries, compressed air and flywheel storage systems might play an important role, however it is not clear, how these technologies will be best exploited.'
The other CO2 emission saver: the electric vehicle
The Germans then, seem well on their way to win the challenge of having a 100% renewable electricity supply. But they're not stopping there. As a second string to their bow, they now intend to address the transport sector.
Germany has long sustained a high level automobile industry, and certainly its automobile manufacturers and equipment suppliers have achieved a radiant international reputation for well-engineered, designed and produced cars.
For more than 10 years, such makers as Daimler, BMW, Volkswagen and Bosch have made huge investments in fuel cell research and development. Nevertheless, objectives for market introduction are now delayed by as much as ten years, largely because it has become clear that the technology is not mature enough.
The costs for infrastructures related to the hydrogen economy are tremendous. Take also into account that hydrogen is only as green as the power source that helps produce it. Going trough the whole chain of electrolysis, hydrogen storage and hydrogen reduction to water in a fuel cell remains an inefficient process, below 30%. Finally, it becomes clear that hybrid and electric vehicles will be on the road long before the hydrogen economy will have become a reality.
If Germany is missing only one component in order to have the whole chain for hybrid with extended electric range and pure electric vehicles, it is the battery. But of course – they intend to close that gap.
A e360 million€ programme for developing lithium-ion batteries.
Quite unexpectedly, out of unplanned budgets, on the 6th of November Germany's minister of research announced a 60M€ credit for lithium-ion battery research. The research programme on lithium-ion batteries targets both at mobile applications for hybrid and electric vehicles and stationary applications for renewable energy storage. In fact, one and the other are complementary.
Think about Germany in 2020. You have lots of plug-in hybrid and electric vehicles, and more than 25% of the electricity is produced by renewable energy sources. Each vehicle is used in average 2 hours a day. 22 hours a day, it is plugged to the electrical network: 500,000 vehicles with each in average 20 kWh robust lithium-ion batteries are available for supporting the network and especially, for taking the excess electricity that is produced by the wind farm in the middle of the night.
And this is exactly the vision of Dirk-Uwe Sauer, Herman Scheer and other realistic and positive driving forces in Germany. They do not sit and tell you that we are all bound for hell: they act, try to convince, demonstrate and feel responsible. If any nation has to show that a high living standard is possible without fossil fuel, for them it is Germany. And the challenge implies a team work between renewables and storage.