The Editor got more than he bargained for at the 41st Power Sources meeting in Philadelphia.
How did the old song go? "War, what is it good for?" Hardly, "absolutely nothing". One thing's for sure – it's good for business. And if your business is batteries for the military, you should be rubbing your hands.
The organisers of the 41st Power Symposium certainly must have been with over 600 delegates in the slightly faded Adam's Mark Hotel in suburban Philadelphia. I'm told through the grapevine that since many of the delegates are essentially civil servants, they can't be seen to party.
So I was left to my own devices. That said, the technical content was pretty overwhelming as well, with a wealth of papers on everything from fuel cells to Stirling engines.
Mission critical power
With the host nation involved in shooting wars on two fronts, the terms "mission-critical power systems" suddenly took on a much more real meaning, ie this is a little more serious than your laptop running out of juice during your 9ELBC presentation. I always like to think that somewhere in the conference programme, there's a theme to what's been included as opposed to the "here are some more discharge curves I've accumulated in the last two years for your edification."
And indeed there was – more about the absence of nickel-metal hydride technologies in the proceedings and the large scale embrace of lithium rechargeable systems in just about every battlefield arena – as well try-outs of a number of small portable fuel cell systems in quite arduous conditions.
Lithium safety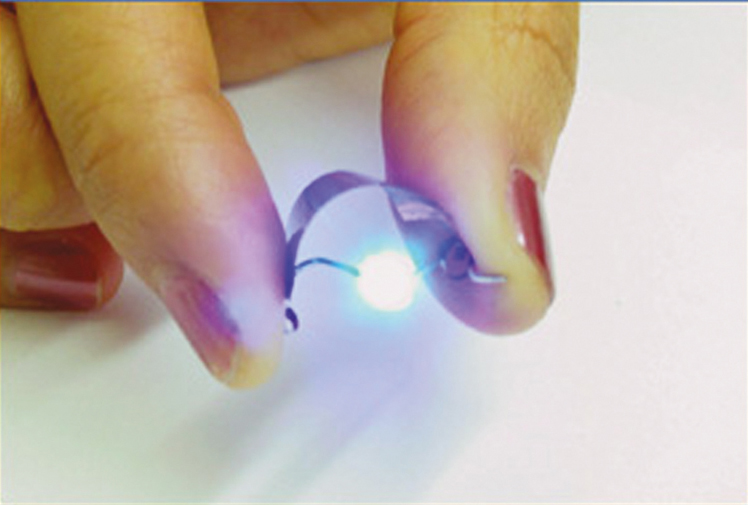 Contrast this to the reticence the automobile industry (mainly Japanese) had towards the introduction of high power high performance lithium for hybrid vehicles. The big concern – safety – on overcharge and over-discharge is well understood by the military and aerospace customers. And from a crop of disappointingly un-pyrotechnical presentations from the first afternoon's clutch of speakers, who singularly failed to set the lithium batteries ablaze in their laboratories – not so much as a whiff of smoke. One begins to think that the manufacturers have things well under control.
This is especially the case for organisations like NASA, which now regularly uses off the shelf electronics designed for consumers.
Now, who'd have thought that the lithium-ion battery in your average PDA or satellite phone would be a fire risk? Well, they aren't but it has to be tested. And if you take these batteries to extremes, such as charging them without overcharge protection, do they explode. But that situation is highly unrealistic. The most probable scenario for this kind of battery is an external short circuit but Judith Jeevarajan and her colleagues at the NASA space centre were able to show that even under these conditions, the battery might get as hot as 103˚C but there's no leakage or venting. However, the battery is pretty useless for anything more after that.
You'd think a bigger threat to safety would come from high voltage battery modules used in the space station again made up of small 18650 cells capable of 120 Ah at 360V.
Again, the three levels of protection found in these cells, current interruption device, pressure relief valve and safety separator are more than sufficient to bring current flow to a halt and hopefully if the current is shut off quickly enough, the expected exotherm fails to happen – well that's the theory. With such boring results, is it any wonder that the presenters' drone on in a monotone.
Scaling up
So given that the technology is safe and the safety can be shown to be repeatable, just how big and powerful a cell can you build?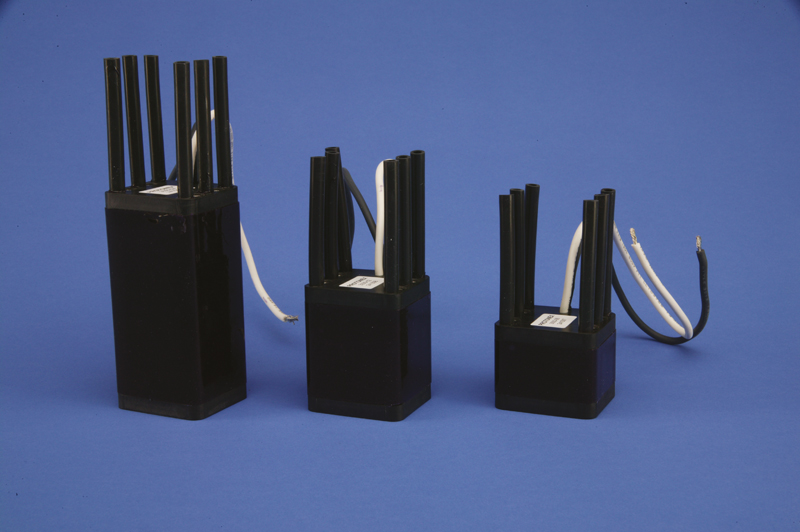 The masters of this are of course SAFT, providing the portable power sources to meet some of the USA's more bizarre (although some would say 'novel') defence ambitions, such as high powered lasers designed to knock out incoming artillery shells, missiles and the like. Ronald Reagan may be dead but the star wars ideas live on and have even been shown to work. At the Laurence Livermore Laboratory, a 3MW solid-state heat capacity laser has been built using SAFT VL16 P lithium-ion cells in a number of 24 cell modules, each one capable of delivering 100kW of pulse power. Now in case you think this is all one big waste of US taxpayer's money, there is one big benefit – SAFT is learning how to make lithium-ion batteries which will operate at temperatures between -40˚C and +70˚C – pretty much what the auto industry wants – at the US Government's expense and for another purpose.
The whole issue is a conundrum- the mechanisms which control temperature performance at either temperature extreme are quite different and affect the cell electrolyte.
Go for low-temperature performance and you compromise high-temperature stability. And the reverse has been true – until recently. SAFT claims its newly developed VLV4 cell which can deliver more than half of its capacity at the 1C rate at -60˚C.
The other interesting fact about SAFT's very high power cells is that they can deliver very high power pulses very quickly – not unlike supercapacitors which are today's device of choice for fast charge/discharge operations. The beauty is, of course, they don't need charging every time – and they're probably cheaper.
Some of SAFT's testing has shown that cells are quite capable of delivering 21kJ/kg of specific energy – 25% more than today's supercapacitors. SAFT tends not to talk about the cost of these cells but from the facts they've already presented, they'd be a pretty good candidate for hybrid methods of mass transportation rather than powering weapons of mass destruction.
Solid-state
But SAFT is not the only company doing interesting things with lithium-ion – so many companies are. Front Edge Technology is a California-based business trying to exploit the developments which came out of the Oak Ridge Laboratories a few years ago – solid-state lithium batteries.
Using a thin film construction, the battery has a lithium metal anode, a lithium phosphorus-oxynitride ceramic electrolyte and a solid lithium cobalt cathode – and an energy density 300Wh/kg – a third more than the lithium primary cells currently carried by troops into the field.
These thin-film cells are rated at 4.2V and have capacities of anything between 0.01mAh to 2.5mAh but have been built into stacks as great at 130V at 0.3mAh.
Costs are higher than conventional lithium batteries because the films are created using sputter deposition techniques but the company is confident they can be brought down to $1/Wh in high volume productions.
And who would want such volumes? These micro batteries could be used in medical implantable devices. The challenge is being able to create thin films on much larger surfaces, thus increasing the energy density and making it more attractive to users with more demanding power requirements. It certainly shows a lot of promise in terms of its cycle life (1,000 cycles at 100% DOD) and it can reach a full state of charge in under 20 minutes. I'd almost forgotten the military advantage – the specific power numbers, theoretically 7,000 W/kg for 0.5-second pulses, much, much more than you'd need for the most powerful man-portable communication systems.
Flying batteries
Unmanned aerial vehicles have come to the public notice for some years now – but devices like the infamous Predator spy plane, which singularly failed to smoke out Osama and friends is as nothing compared to some of the sophisticated toys the Department of Defence is playing with now. The world leader in developing this technology is AeroVironment, which has been flying solar-electric aeroplanes successfully for over two decades and is recognised as the world leader in the field.
But when the sun don't shine, you need batteries. Now the problem of course is that these tiny planes are a weight-sensitive compromise of airframe and power source. So the answer is surely, a battery that flies?
That's more or less what Aeroviro-ment have come up with using lithium-ion pouch cells shaped and formed into a 'Wing'.
The latest version, known as a WASP has a 32cm wingspan and a total weight of 171 grams (less than half the weight of this issue of BEST), of which 98 grams is the battery and it has achieved a flight endurance of one hour 47 minutes. Never mind the military usage, how long before one appears in the "Sky Mall" catalogue – my favourite US in-flight reading material? It will sit nicely alongside 'Mombassa' the 2-metre high fibreglass giraffe and all the other absurd products. But we digress.
One of the key issues facing the military and aerospace customers is whether they buy off the shelf solutions (and that gets easier as there is an ever-increasing demand for smaller and more powerful batteries for portable electronics), or whether they award funding to the smaller R&D concerns in the US to develop niche products – or whether they stay with their traditional specialist suppliers like SAFT, Yardney and Ultralife.
Lithium polymer construction
While the lead-acid industry consolidates, the lithium-ion field is beginning to proliferate, with new entrants from China and Korea. Until Menachem Anderman's meeting in San Francisco, I had not heard of Kokam Engineering. Now battery companies, let it be said, are far from forward when it comes to self-promotion, on the basis of who are we and what do we do. So I typed Kokam engineering into 'Google' and was pleasantly surprised. If I'd have been working for them, that's exactly how I would have arranged the website. Kokam has only been involved in lithium-ion polymer batteries for about five years, but its key sales proposition is its manufacturing process for the product it calls superior lithium-ion polymer.
It's nothing like the calendaring and coiling process that most companies use.
The two battery electrodes are deposited alternately on a polyethylene separator and the combined material is run through a patented stacker process to "Z fold" the electrode structure into a cell stack – it looks little like a paper chain. And the big advantage is you can be very flexible indeed on the capacity of cells you produce within the same production run. The typical energy density is 175Whkg and the cycle life is over 500 cycles.
These are batteries which you can buy now. But what's always more interesting at these meetings are the batteries of tomorrow incorporating the latest physics and new materials.
Carbon nanotubes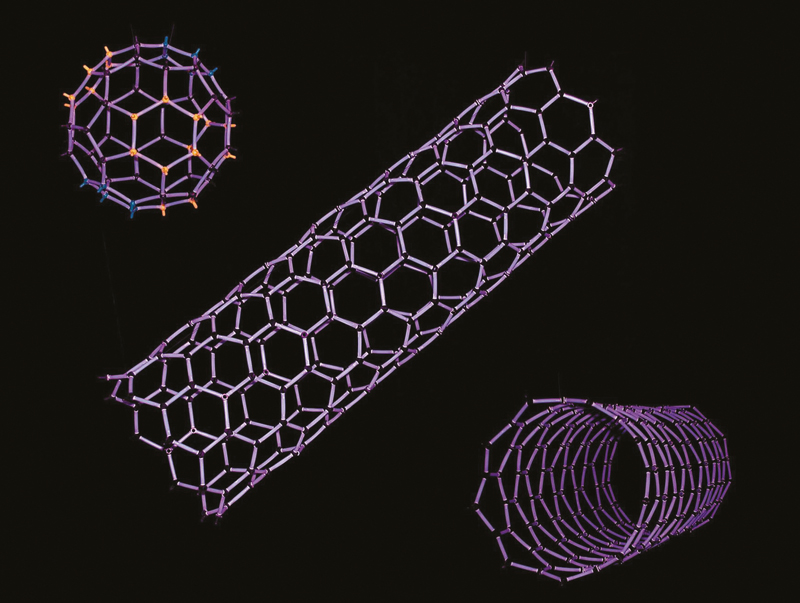 Cue a presentation for Phoenix Innovation, a company working under a phase two contract for the US Office of Naval Research to develop new materials for lithium batteries – based on carbon nanotubes – carbon structure with dimensions of between 1–100nm – 1,000 times smaller than the current particle sizes the industry is using and the potential for intercalation with lithium is enormous. The only issue is cost – the new carbons are predicted to be $100/kg in 2007 but when it looks like you could create cells with a peak power output of 4.6 kW/ kg, someone in the military will consider that a price worth paying. And who knows what kind of consumer devices we'll be using in a decade from now which will bring these kinds of devices into common use.
Fuel cells
This brings us nicely to the vexed question of fuel cells. While the technology gets some pretty robust criticism elsewhere in this publication, it is the US military that is taking it seriously and getting some results in the battle to find technologies that offer greater run times than batteries with less weight – and if the cost is less so much the better. And that's what Protonex has attempted to do with Proton exchange membrane-based stacks – by building them into a cross-flow filter cassette – a design well established in the pharmaceutical industry. The designs have manifolded flow paths for filtrate and permeate. With the addition of a single step for creating seals, the company claims it has skimmed 80% of the cost out of making small fuel cells. To date, it has made more than 500 such units and the cost for a 50Watt system is between $2,000-9,000. It also weighs a third of its nearest competition.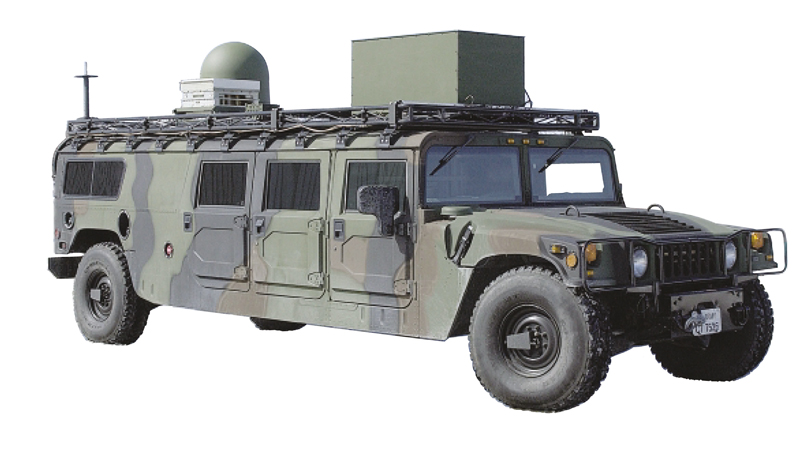 But the big issue of fuel remains. If hydrogen is so difficult to store why not use ammonia? Well, that's the idea of Karl Kordesh et al. It really is a very good hydrogen carrier. It contains 1.7 times as much hydrogen as the gas itself at a given volume. It's manufactured and handled safely as it's already the third most manufactured chemical in the world.
And it is simply cracked, to produce its constituents at low temperatures and requires no other chemicals or feedstocks for the process. The disadvantage? If it were widely adopted, say for transportation, isn't there every chance the world would begin to smell like a vast collection of baby diapers? A small price to pay to avoid the consequences of global warming?
But there is a real military demand for the kind of power that fuel cells can bring to the party well described in a paper from Idatech LLC and the US army research, development and engineering command which is responsible for 75% of the army's science and technology objectives. The fuel cell provides the perfect solution to the silent watch mission, where a vehicle needs to have its surveillance equipment powered up but its acoustic and thermal signature at a minimum. Rarely can batteries deliver this amount of power for more than an hour. The Idatech team took on the challenge of integrating a 2kW methanol powered fuel cell into an Army reconnaissance vehicle that provided electricity to a 24 volt DC bus. The unit was mounted on the roof of the vehicle and a 4-gallon tank for methanol was fitted below the vehicle floor. In six months of testing, the overall objective was met – no easily detectable thermal or acoustic signatures – what the report did not give details on was the overall run time. And methanol is somewhat esoteric in the military arena – if the liquid isn't JP8 or diesel, the Army has little use for it. But it's work like this that ensures that the fuel cell never goes away.
Lead-acid continues to develop
In this whole very high tech arena very little does go away. The Army still has a use for lead-acid. But somehow I can't see any of the lead-acid majors adopting one fantastic solution to solve the problem of lead-acid grid corrosion – by using thin grids electroplated with one of the strongest and lightest metals – titanium. You can see the advantage immediately – if you happen to have a fleet of tanks! The amount of vibration these things are subjected to is enormous so premature failure due to grid fractures is an ever-present worry. A team from the US Nanocorp organisation were able to electroplate a fine layer of lead onto a thin grid of titanium with an interfacial layer Ti2N to promote corrosion resistance.
Not only is the battery weight reduced by 22% but the corrosion resistance is almost complete. The grid is suitable for both +ves and -ves. When Uncle Sam is paying, anything is possible. A similar technique using a cheaper grid material was presented by Concorde Battery's Ramesh Bhardwaj. This time the metal used was aluminium, electroplated with a fine layer of lead and up to 15% lighter than conventional lead-acid aircraft batteries.
This time there was some real cost implications An 8V battery with Pb plated aluminium grids is 1.26 lbs which translate into 3.78 lbs in a 24V plane battery. Concorde calculated that a 1 lb saving in weight can save nearly $3,000 per plane, per year so the 3.78 lbs saving would save $11,500 – probably more than enough to justify the high cost of the battery, which by way of weight reduction increases its specific energy to 55W/kg.
You see, in the right environment, no battery technology is ever outclassed – its creators help it evolve.
Stirling engines
And that belief was more than held out by the very last presentation, which had nothing to do with batteries – it was about Stirling engines.
Invented nearly two hundred years ago and also known as external combustion engines, they work on the principle that gas expands when heated, and contracts when cooled. Stirling engines move the gas from the hot side of the engine, where it expands, to the cold side, where it contracts. Add a crank mechanism and you can turn the reciprocating movement into rotational power.
As well as being virtually silent they are highly reliable – the longest known run of such an engine is apparently 12.6 years. Henry Brandhorst, who presented the concepts on behalf of the Space Research Institute at Auburn University reckoned the unit would beat the most advanced motor generator set in the army's possession hands down in terms of weight, reliability and heat and noise signature. It was a strange note to end the meeting on – that something you think will never see the light of day again can come back with a flourish. Well, to quote someone I met: "we'll just see."