The Editor talks to the people behind Euroglobe – the fast-growing buying group for Europe's SLI after market – and is convinced that there's still a big place for independents, in both sales and manufacture.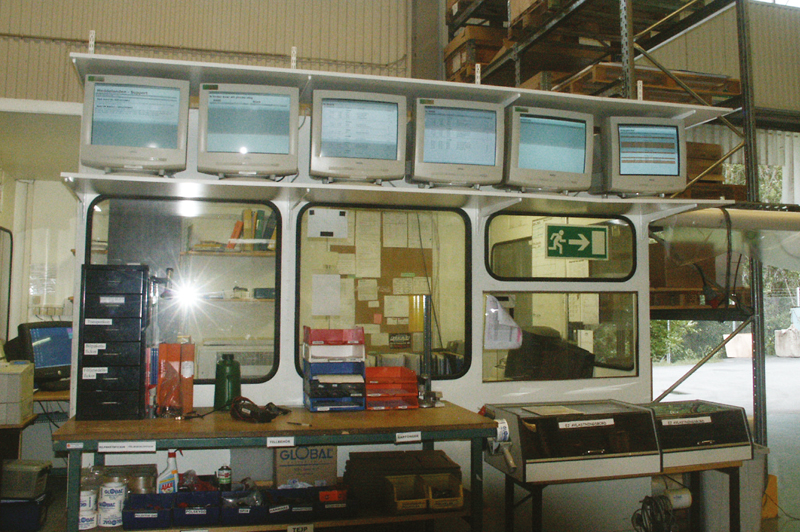 In a world of giants, is there still room for the little guy? That's a question many businessmen are asking themselves in Europe and North America, and the automotive battery business is no exception. Slow to change at the best of times, in recent years the pace of consolidation in the industry has picked up speed. After Exide's attempt to consolidate the automotive battery business in the early 1990s, others have followed, perhaps the most successful being JCI, which acquired the automotive interests of Hoppecke and Varta.
But independent automotive battery makers still exist in Europe, and the chances are they will continue for a very long time yet. Their hard work and perseverance in the face of giant corporations can't be ignored, but a major factor in their continued existence (and the continued sales success of many smaller overseas producers which import into Europe) is the incredible diversity of battery distributors and retailers that exist to sell their products.
Who says so? Carl Ranhog and Denny Ullenius of Euroglobe. Euroglobe is a small but incredibly significant company for anyone involved in SLI manufacture, whether they make machines or materials, or are one of the smaller players in European – or even Asian-battery making.
In the past few years the company has emulated on the SLI after-market what is happening in the retail sector in mainland Europe and, to a lesser extent, in the UK.
The issue is as much about philosophy as it is about business. Do you want a diverse marketplace where there is real choice of product and employment opportunities for the many, or do you wish to see very limited choice, perhaps no more than a global duopoly, and the supposed benefits that derive from economies of scale? (And the concentration of wealth in a few hands.) More bluntly, do we want to see a retail scene as bland as that of North America? The question becomes considerably more real if its your livelihood which is about to be extinguished through global change.
How can a small grocery exist in a world where high street giants like Tesco, Carrefour and WalMart can kill them with their vast buying power? The same applies to a battery after-market retailer.
The answer is simple: it joins a buying group. And the creation of such a battery buying group came about in Sweden because of a failure in the market, brought about in part through the misguided sales and marketing strategy of Art Hawkins, the former Exide CEO, in the early 1990s.
The price cutting was insane, according to Ullenius. With Tudor Exide selling batteries for less than Exide Sweden, and far less than many of the independent batterie importers – who went bankrupt before long – it became difficult to obtain after-market SLI batteries in Sweden. And that was Global Batteries' business – distributing batteries!
Euroglobe didn't exist then. But it only took a small leap in thinking to realise that if Global Batteries was suffering, the same situation must be true for independent distributors all over Europe. And the market was becoming more chaotic, with more overseas battery makers trying to dump their surpluses into Europe – with little chance of making money.
It was time to impose some order on the chaos. The Internet proved to be the clincher in terms of making it happen.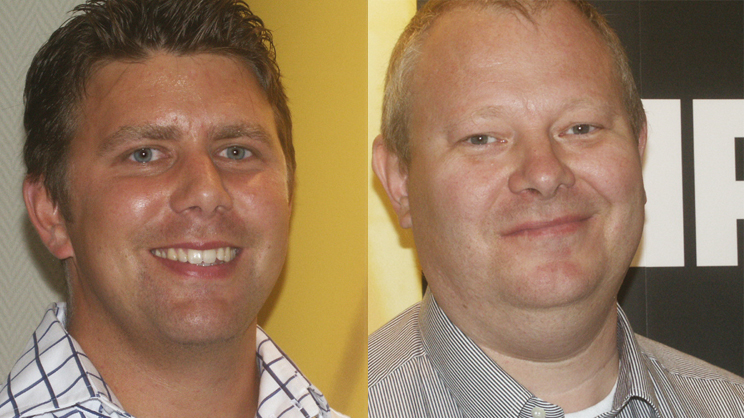 But first Ranhog and Ullenius had to persuade hundreds of small battery distributors that unity was strength, and the real threat to their businesses wasn't the next little guy further up the street but the global giant.
Euroglobe turns globalisation on its head for the benefit of the smaller retailer. While the large manufacturer can use economies of scale to drive down prices as long as you, the retailer, buy in large volumes, the Euroglobe buying group can offer the total buying power of all of its distribution associates and pitch to a world manufacturing community to obtain the best prices.
But it's more sophisticated than that. Where a single distributor might negotiate with a single manufacturer to obtain a complete range of products, the Euroglobe buying pitch splits the total order up, so that each battery size and type is made by the most competitive maker. And no, this doesn't mean that all of Europe's after-market product will be sourced from Asia. A key issue is delivery time, and obviously manufacturers within Europe are bound to deliver faster.
Indirectly, therefore, Euroglobe is making its battery suppliers more efficient by forcing them to concentrate on the batteries they can provide at the best price, and at a profit.
What they can't influence is the auto industry's absurdity in demanding such a huge range of batteries for cars it supplies all over Europe. "The industry specifies batteries with higher cranking capacity in Northern Europe to cope with colder climates, and thinks it makes a saving by specifying slightly smaller batteries for the southern climes. They're not saving, they are adding to manufacturers' costs," says Ranhog.
Euroglobe's warehouse and head office in Stockholm simply bristles with IT. In a basement, three specialists keep the online ordering and tendering system up and running (it's all bespoke software) while in the warehouse another series of screens give the manual workers their duties for the day. One especially important task is making sure batteries go out fully charged. The head count is low, but when times get busy the IT system is geared up to send text messages to a number of casual staff who are prepared for flexible working. Batteries are labelled with either the Euroglobe mark or a custom brand. The company doesn't advertise to the public anywhere. Since replacement batteries are usually fitted at a garage or through a motorists' breakdown service, argues Ranhog, there's no point. The chances are that the next time a replacement battery is needed for that vehicle it will be someone else's purchase decision.
And it's not just a distribution business. Euroglobe has invested heavily in Digatron battery test equipment, so it keeps a close eye on the quality of its suppliers.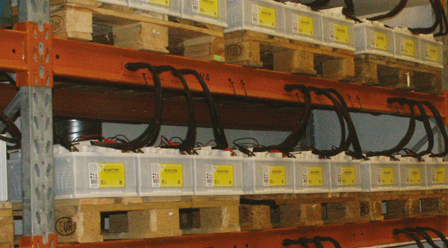 So how does Euroglobe make money on this not inconsiderable investment? It comes from both ends: from the manufacturers, who get solid business through the relationship, and from their distribution associates. "No manufacturer who has become involved with us in the last five years has dropped out, and they all agree that they have made a profit from the relationship," says Ranhog.
The company is still under-represented in the places where most automotive batteries are sold-Germany, France, the UK and Italy. And its target for market share of the after-market is really very modest – about 3.8million car batteries and 0.5 million motorcycle batteries – some 10% of the market. Both Ullenius and Ranhog are amazed that there isn't already a Euroglobe clone competing with them. But only now are the big names beginning to take notice.
Euroglobe's radical approach to the after-market may well be in line with the thinking of some of the more enlightened leadership in the auto industry. There's not a huge amount of money to be made from making or selling cars these days – especially at the bottom end of the market. Mass production has become its own worst enemy. Millions of cars are produced, and thousands of component suppliers struggle to meet the demands of just-in-time delivery in order to meet the financial demands of the auto industry. But all of this effort is turned on its head when the output – the automobile – sits in a field for two or three months before it is finally sold, and then at a discount!
So why not build to order, distribute and manufacture closer to the markets? This is just one of the radical ideas being considered by the auto industry. The
potential to design and order your car via the Internet is already there. Instead of waiting two months for a car, why not two weeks?
In April this year Martin Leach, former head of Ford of Europe, put forward a remarkable business plan through the pages of the Financial Times to assemble cars in a retail park and offer them exclusively on lease deals.
Working with strategy consultancy A.T. Kearney, Leach suggests that the business could be profitable in three years and make a long-term operating margin of almost 22% – more than four times the norm for volume manufacturers.
Leach is not trying to raise the cash himself, having just secured a new job at Fiat's Ferrari subsidiary in Italy. But the plan for a new-style car company, dubbed Indego, has been drawn up quite seriously.
Indego would set up small assembly units in retail parks, importing most of the vehicle parts in flat-pack form from India or China and, partly thanks to plastic panels replacing paint, allowing fashion to dictate rapid changes. "Think something between Mini and Smart," says Leach.
Broadly, the new model is of a company selling trendy transport solutions rather than cars. The
customer would pay for a package, not just a vehicle.
Production would actually be slightly more expensive than the big factories, because of the loss of scale and the 'soft' tooling which doesn't last as long. But the plants would be more flexible, allowing more frequent updates of vehicles, so there would always be something fresh to encourage drivers to upgrade.
But the cars would not be sold. The biggest increase in profitability on the Indego model would come from leasing the vehicles: so when one driver returns a car, it can be refreshed and released as a second-hand model. In effect, the second-hand market profits, which are currently shared by dealers and private buyers, would be controlled by the manufacturer.
Where does the battery maker fit into this? Well, since manufacture is closer to market, and since these vehicles are built to order, parts supply has to come closer to the market too. And small independent battery makers might provide a better fit than today's global giants.
The model makes sense, though implementation might take a while. But two things stand out if you accept it: 1) the world's manufacture will not migrate totally to Asia, and 2) there is still a place for small manufacturers. Hold that thought and smile!