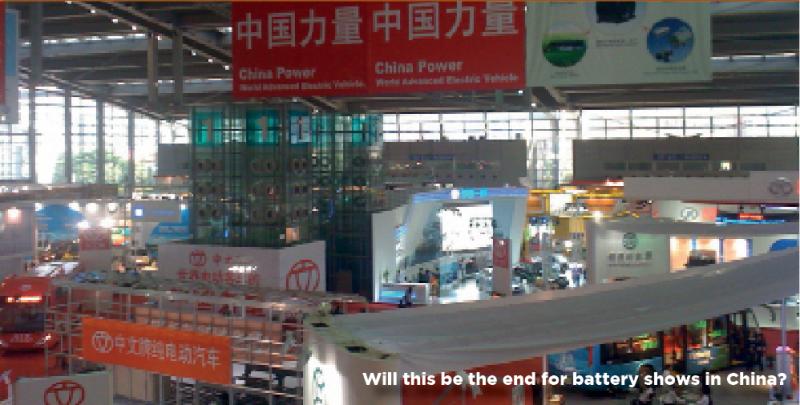 The prospects for China's medium sized and small lead battery makers are dire as the Government forcibly closes a huge swathe of battery making companies. The Editor reports.
Some years ago, I sat with the very successful owner of a medium sized lead‑acid battery producer in Shen Zhen, China. I asked him how much sales would grow in the future. He saw no reasons for a ceiling to growth. Why should he? For the last two decades battery makers have seen double-digit growth year-on-year thanks to a rapid increase in the size of the domestic market and growing exports. He looked at me and smiled as if to say there is no need for pessimism.
So one can barely imagine the surprise of the battery manufacturing industry when at the end of April this year, the Ministry of Environment announced a decree which has effectively put the vast majority of small and medium sized lead-acid battery makers out of business. As many as two thirds of China's producers could have ceased operation by the time BEST's readers have this issue in their hands. The reason is simple: the lead-acid battery industry in China is not just dirty— it's absolutely filthy and the Government is determined to clean up the best parts and wipe out the rest.
The new edict puts a firm brake on the development of new battery plants and the expansion of existing ones, the closure of plants known to have caused lead contamination incidents in the recent past and the development of remediation and monitoring technology along with publication of lead emission levels for public consumption. And plans have to be put into place by the end of July this year.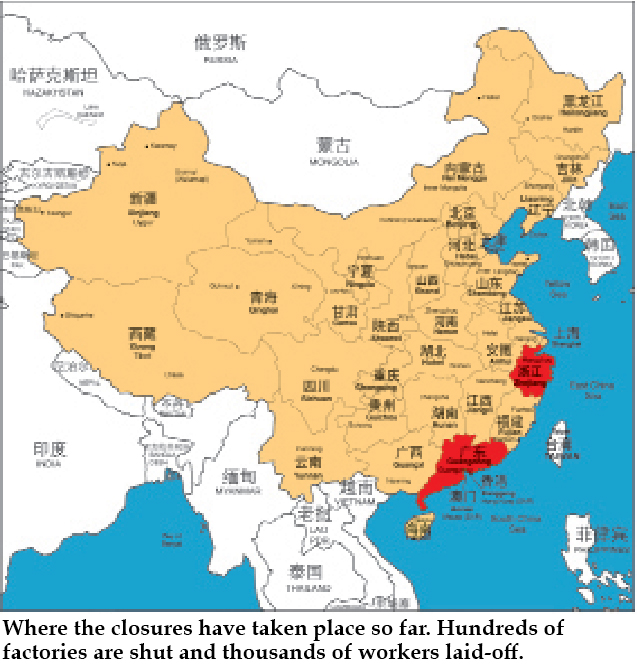 The new ruling is extremely draconian: it's especially tough on those who it describes as having caused pollution incidents for long periods of time and it implies companies will be liable for damages and those responsible for operating plants from which there has been heavy pollution will be criminally responsible.
And for companies that remain in business they are expected to purchase environmental liability insurance.
While the swiftness of the Chinese government's move has surprised many, a few wise sages could see it coming. One of those I spoke to was David Weinberg of Wiley Rein, a leading environmental lawyer and lobbyist and advisor to Battery Council International
As long ago as 2007, Battery Council International sent a delegation of environmental remediation specialists to China with Weinberg in attendance, spelling out the exacting standards that battery makers were expected to follow in the USA and Europe. Further visits were made in 2008.
"We knew of the concerns of the Government, Weinberg told BEST. And these concerns are made plain in the famous five‑year plans, the hallmark of the centralised planning system.
The latest five-year plan from the National Development and Reform Commission, gives details of how the ruling party plans to achieve some of its goals in its latest five-year development plan. It updates a similar list released in 2005.
It's not just batteries that are coming under fire. The government's development list sets out 750 industry segments that will be encouraged, 426 that will be phased out and 223 that will be restricted based on criteria such as minimum size.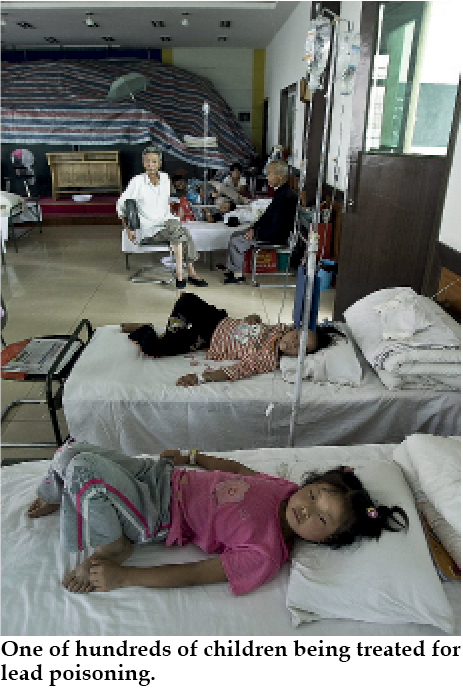 The plan gives high priority to developing renewable energy sources using water, solar and wind, as well as nuclear energy. It says Beijing will also encourage development of recycling and other environmental technologies.
In coal, the NDRC said it would encourage mines with production capacity above 1.2 million tons per year, phase out mines below 300 000 tons and prevent new development of mines between those groups, depending on their location.
Owners of private coal mines and steel mills already have been under pressure to sell out to state-owned industry leaders as part of government efforts to reduce excess production capacity and improve efficiency.
The NDRC also affirmed Beijing's plans to restrict mining of rare earths. China has about 30% of the world's deposits and accounts for 97% of global production.
One could argue that not only are the plans for the battery industry far reaching and draconian but also cynical. There is no way that small and medium sized battery companies can clean up their acts quickly enough. The Chinese Government knows that just 200 battery makers have production output worth more than 5M Rmb. The great majority could not afford to clean up and introduce remediation technologies.
Keen to clean up their environmental image, official sources point out that in the USA there are just 33 battery manufacturing plants and the lead emissions are so low that the industry is considered to be "green".
And that's clearly the way China wants to go— a consolidated industry which will be much easier to monitor and regulate and less likely to cause the kinds of lead poisoning incidents it is currently investigating which have caused a major public outcry.
Thousands of children were affected by lead poisoning in several Chinese provinces in 2009 and 2010 because they lived near metal smelters or battery factories.
The latest crackdown follows reports that 44 children and at least one adult living near a battery plant in Guangdong's Zijin county had excessive lead in their blood, according to the official Xinhua News Agency. The levels were as high as 600 micrograms per litre; the national limit is 100 micrograms per litre.
In May, Sunnyway Battery Co.'s factory in Zijin was ordered to stop production due to suspicions it lacked adequate emissions controls and also did not have authority to produce dangerous materials.
The boss of a battery plant in eastern China's Zhejiang province, west of Shanghai, was detained after more than 300 people, including 99 children, were found in late April to have been made ill by lead pollution, the government says.
Fifty-three people were hospitalised after tests found that 332 residents in Deqing, most of them workers at a factory making lead-acid motorcycle batteries, or their family members, had elevated levels of lead in their blood. About half those affected were children.
More than 300 lead-acid batteries plants in Zhejiang province in the east and Guangdong province in the south had been closed for safety checks in May, said Zeng Jianjun, vice general secretary of the China Lead-acid Battery Association. Lead prices have fallen and closed companies are selling off their inventories.
He added that it was unclear when the plants would be allowed to reopen.
"In the coming 2-3 years, there could be only 400 to 500 battery plants left in China," Zeng told Reuters news agency.