Across the vast hinterland of India, a fierce competition is taking shape between the different options available for energy storage technologies for cellular telecom. Our south Asia correspondent Dipak Sen Chaudhuri reports.
India currently has in excess of 800 million mobile phone subscribers with approximately eight million subscriber additions every month. More of the new connections are taking place in regions far away from the metros— in the heart of rural India, where availability of uninterrupted grid power is almost certainly not assured, at least for large portions of a day. As a country, India is one of the most power starved in the world, with estimates varying anywhere between 10-17% as the gap between the power demand and generation, particularly during peak hours.
There is somewhere around 350 000 telecom towers in the country with more than 50% located in rural areas. A recent survey of these towers indicated that though 82% of them are grid connected, only 44% have reliable power availability, which in India means a daily cumulative power outage of less than four hours! 38% of the towers have very unreliable grid power— daily outages anywhere in the region of four hours to 20 hours, and 18% have no grid power available at all.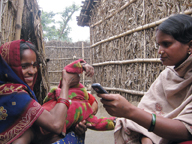 Energy costs account for anywhere between 35 to 40% of the total operating expenditure for a telecom tower company as they are increasingly dependent on diesel as the primary fuel to keep the towers operational. The high cost of diesel, even though it enjoys a sizable government subsidy, along with the inevitable pilferage of the fuel in rural India, has pushed up the cost of captive power generation to the levels which are making the overall economics of tower operation unviable.
The original architecture of the energy management system in the towers were such that in the event of a grid power interruption a 'power interface unit' (PIU) would automatically switch on the DG set with the battery back-up bridging the intervening duration between grid power stoppage and DG power supply stabilisation. However, the very high cost of diesel has tempted the users to defer the switching on of DG and rather allowing the back-up battery to support the energy requirements till it reaches a pre-set low voltage and only then the DG gets switched on. While this obviously reduces diesel costs, it results in batteries going into deep discharge with very little time to fully recharge. Under the given operational mode the AGM VRLA battery banks, currently the standard technology employed for tower back-up, deliver just two years of life.
On a different note, it is to be added that every telecom tower has a 10-15 KVA diesel generator set as back-up and it is estimated that these consume some 2-2.5 billion litres of diesel and emit 6.5 million MT of CO2 annually! On a national scale this is a huge negative— both from an energy conservation and environment point of view. Alarmed by the situation, the Department of Telecom of the government of India has issued a directive to operators to power at least 50% of all rural towers and 20% of the urban towers with 'hybrid power'— a combination of grid and renewable.
The immediate priority is to reduce diesel consumption, if not eliminate its requirement altogether. This would allow huge advantage to the operators as it will benefit both CAPEX, as the cost of DG set, additional space would not be required and OPEX through savings in the cost of diesel, elimination of DG maintenance, manpower etc. The hunt is therefore for storage technologies that would deliver, on a daily basis, 18-20 hours of power and would need four to six hours to recharge, would not need air-conditioning and yet deliver a reliable life of minimum five years. The higher initial expenditure incurred in acquiring advanced technologies should typically pay back in three to four years in the form of savings achieved in the operating costs.
This has opened the floodgates to both national and international aspirants in advanced energy storage technologies in trying and establishing their technology as the right solution for the problem. Whilst on one hand improved versions of lead‑acid batteries— 'advanced AGM VRLA', 'tubular gel' have been deployed on trial basis at a number of sites to determine whether these would be able to deliver their guaranteed life of three and five years respectively. On the other hand limited trials have also commenced in seeking non lead‑acid solutions and these include lithium-ion, flow batteries and even fuel cells.
In a recent seminar held here in India, one of the senior executives of one tower operator announced that their trials with lithium-ion are progressing well and they have indeed observed a reduction of diesel consumption to as much as 25% of what they were consuming earlier. However, these are early days and it would require much more study and eventually a hard cost-benefit analysis to objectively assess the option vis-a-vis current lead-acid battery banks.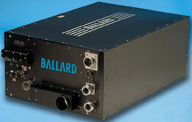 The Deeya Energy Storage Platform, based on redox flow batteries (ESP) www.deeyaenergy.com has been supporting multiple tower operators for the past two years and has been keenly watched as it promises to be a simple, cost-effective solution for reliable tower power. Not much information is available on the cost and the key point under assessment, at this point of time, is its maintenance requirements as well as the assured ten years life.
Idea Cellular, one of the major tower operators has agreed to deploy Ballard Systems Hydrogen Fuel Cells as back-up power for multiple towers in one of the central states of India. The company has cleverly worked with a caustic soda manufacturing plant in the same state who has an abundant stock of hydrogen as a by‑product which is often flared‑off as waste. The chemical plant would provide the hydrogen feed‑stock for the fuel cell installations and thereby the big logistical issue of sourcing cheap hydrogen for the fuel cell operation is expected to be overcome.
Overall, these are interesting times for the storage battery industry in India and challenging times. With rising costs of diesel, battery technology is emerging as the 'black gold', or oil equivalent, for the telecom sector. The backyards of the shimmering metros of India are turning up to be battlefields for storage battery technology. One who succeeds here would surely succeed anywhere else in world. The invitation is open…