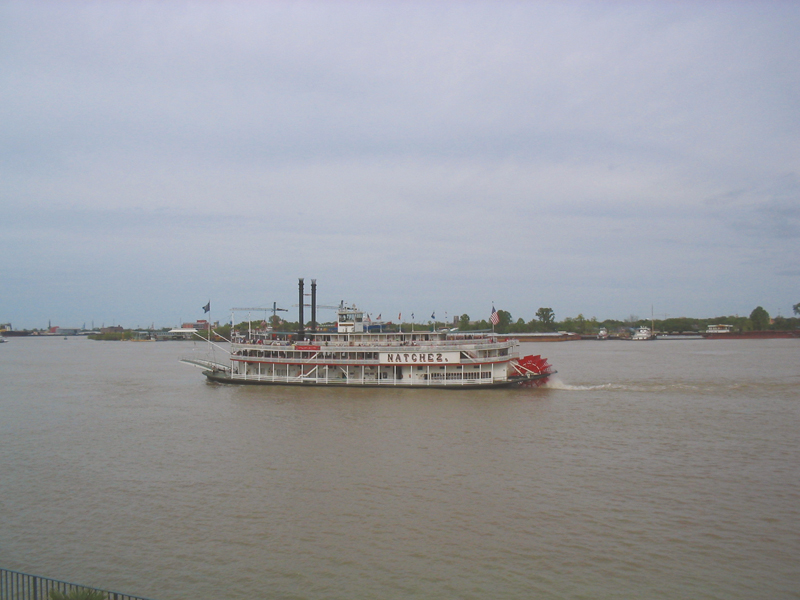 Multi-tasking BEST Advertising Director Hugh Cullimore steers his way down river and reports from this year's first major lead-acid event – BCI.
They call New Orleans 'The Big Easy' because of its easy going lifestyle. But how would delegates to the 117th BCI Convention find their week at this popular location – hard work, or a stroll by the river?
Initial indications were that this would be a good conference, with over 325 delegates registered – more than last year, possibly because of the demise of the IBMA Show. The organisation was professional and seamless as usual, and started in style with the suppliers' reception held on the mighty Mississippi aboard the sternwheeler Natchez, a riverboat powered by an energy source older than lead-acid but no less reliable – steam.
The first session – 'The China Factor 2005: Manufacturing Growth in a Global Economy' – was well attended, as everyone wants to know all they can about the world's fastest-growing economy and how they can compete with or benefit from the Chinese phenomenon.
John Brandt of the Manufacturing Performance Institute started well by dispelling a number of myths about that country. He showed that, contrary to popular belief, the quality of Chinese goods, delivery times and costs of labour, materials and overheads are all comparable to those of the US. Investment in information technology, however, is equivalent to 5% of sales in China compared with only 1.4% of sales in the US.
So how do we deal with a manufacturing base that is younger, invests more heavily in capital equipment and IT, can offer quality at competitive prices and is focused on innovation? I suspect the audience looked forward to learning about doing business with China, setting up agencies, and overcoming language, currency and trading difficulties.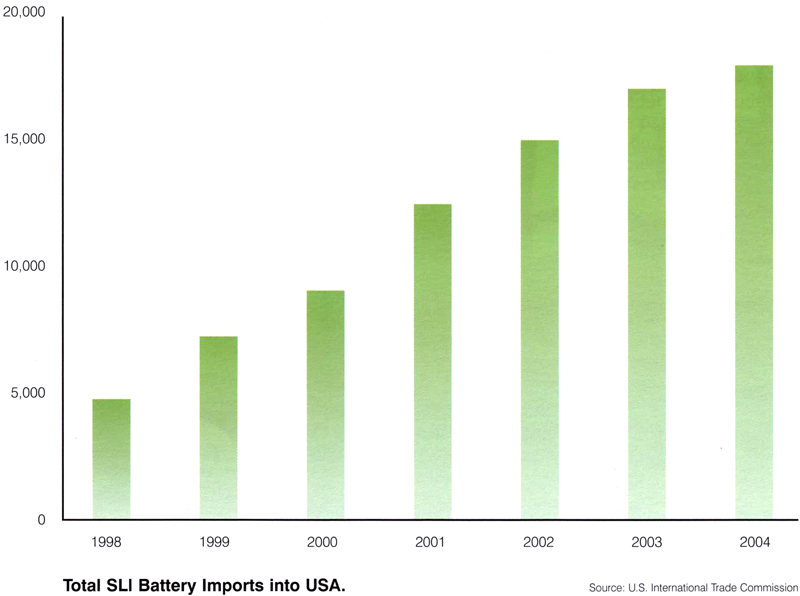 But this is not what we heard. John Brandt's solution was to encourage attendees to look within and make their companies 'World Class'. This means more efficiency, more training, more staff empowerment and motivation. All very good; but we have heard this message before, and surely this was merely reaction to the Chinese threat, not an attempt to tackle it proactively. Perhaps it is what we should have expected from an organisation named the Manufacturing Perfor-mance Institute, but I think the audience deserved more. I know of many BCI members who are taking the Chinese threat very seriously, travelling extensively in that country, forming partnerships and doing deals. They know that it will take a lot more than a staff motivation scheme to beat this one!
Also hard work, but in another sense, was the paper entitled 'Is Antimony Poisoning Still An Issue? A Separator for Heavy Duty Traction Batteries', given by Dr Werner Boehnstedt of Daramic. It proposed that rubber separators retard the deleterious effects of antimony and described the benefits of a new polymeric separator for traction batteries.
The results, demonstrated with a series of charts, were convincing; but your knowledge of battery chemistry had to be good to follow the plot.
An appreciation of battery technology was also required to follow 'The Development and Testing of Lead-Acid Batteries for Hybrid and Mild Hybrid Applications' by Allan Cooper of the European Advanced Lead Acid Consortium and Patrick Moseley of the International Lead Zinc Research Organisation. They described the considerable progress being made by the RHOLAB (Reliable, Highly Optimised Lead-Acid Battery) and ISOLAB (Installation and Safety Optimised Lead-Acid Battery) projects. But the project could make far more progress, BEST has been informed, if Enersys stepped on the gas pedal and delivered a new set of cells.
A summary of the results of the 2005 Failure Mode Study, part of BCI's five-year study of automotive battery failure, was given by John Hoover, the Quality Vice-President of Douglas Battery Manufacturing, one of four contributors to the study (the others being Exide, Deka and Johnson Controls). It showed that the number of serviceable batteries and the average life has continued to increase in all regions, while open circuit problems have decreased. Short circuits and grid corrosion continue to be the biggest failure categories, although battery age is an increasing factor.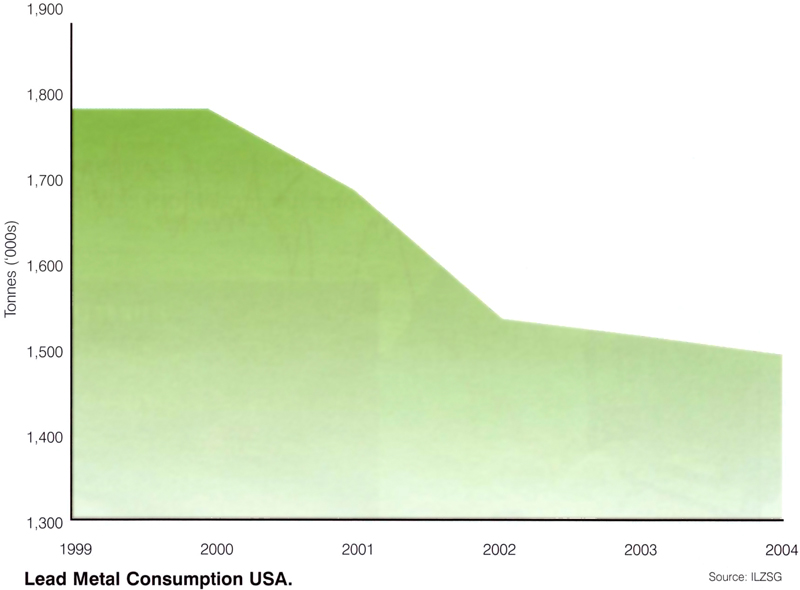 Metals analyst Maqsood Ahmed of Calyon Financial gave a global overview of the lead market. The past year has been dominated by talk of a 'super-cycle' for commodities, and an unprecedented level of speculative money has poured into the London Metal Exchange. Limited liquidity in lead has resulted in sharply higher prices. LME stocks fell by 69,000 tonnes in 2004 – a year which was the strongest in global economic growth terms for 20 years, and in which world lead demand grew by just 3%. The LME forecasts inactivity and then a push to the downside once further signs of fundamental easing appear. Consultants CRU International forecast a 400,000 tonne increase in supply for 2005.
And then there were the battery forecasts, which everybody wanted to hear.
Jim Jelin of Exide gave the Automotive Battery Shipment Review and Three Year Forecast. He reported that Chinese vehicle production continues to grow at a rate of over 20% annually, unlike the more mature North American market which continues to decline from its peak in 2000.
It is normal for original equipment battery shipments to closely track new vehicle production. Nevertheless, North American OE battery shipments increased in nearly every sector. Jelin forecast growth of about 2% a year, with heavy duty commercial batteries growing at 7-8% a year over the next three years.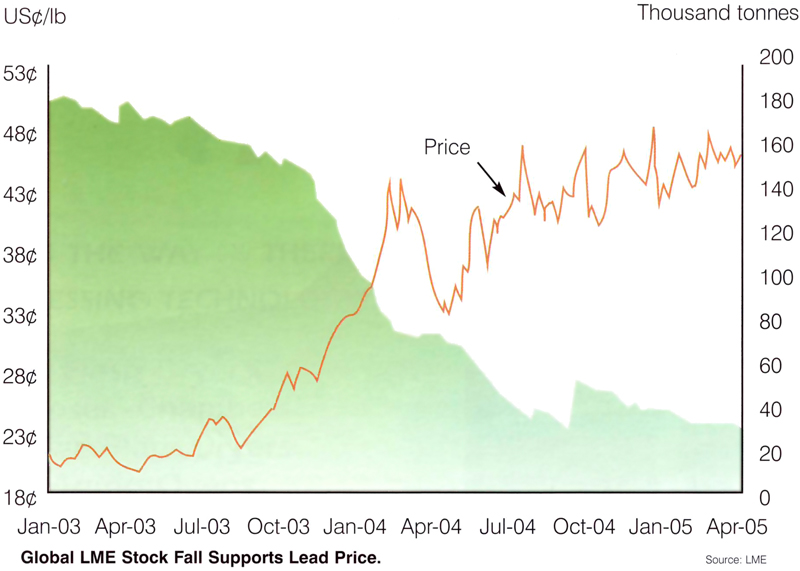 Factors such as imports and longer-lasting batteries continue to drive stagnation in vehicle replacement battery shipments. In 2004 overall replacement battery shipments grew by 2.4% to 89.7 million. This growth was driven by the non-car and light commercial segments, particularly heavy duty and golf cart applications.
Jelin's view was more optimistic than previous forecasts, but he assured us that the data supported it. He foresees a slight increase in North American replacement battery shipments in 2005, followed by similar moderate increases. Demand for light replacement battery shipments will pick up slightly and imports should drive the remainder of the growth.
The Industrial Battery Forecasts were given, as usual, by Bob Cullen of Hollingsworth & Vose. He reported a continuing recovery in North America last year in both motive power and stationary markets, with sales up 10%. This was greater than the 6% growth predicted last year.
To separate these two markets, motive power batteries are predicted to be worth US$675 million by 2009, up from the current $513 million. This growth will be driven by an annual increase of 5% for forklift trucks.
The two dominant applications of stationary batteries are currently telecommunications, worth US$271 million, and UPS, worth $176 million. They account for 86% of the stationary segment, with large batteries expected to grow by 4% in 2005. Annual global spending on telecoms services will continue to grow at 9% through to 2010. UPS battery growth to 2009 is predicted at 4% annually, after a slight decline in 2005.
This year BCI's Power Mart trade fair was held on the first day only, albeit for the same duration of four hours. Many BCI delegates find this opportunity to meet suppliers and do deals just as important as the conference proceedings, and would like it to be open for longer. Indeed, why not leave the exhibition open throughout the convention, just as the European Lead Battery Conference does, and very successfully? It would give those not interested in a particular paper somewhere to go and conduct business, even if all the stands are not manned all the time.
Next year BCI is in Tucson, Arizona. It would be nice to see it held this side of the Atlantic occasionally, but it does give us non-Americans an opportunity to see a different part of the States each year. And it remains an important and enjoyable mix of business, technical proceedings and social events.