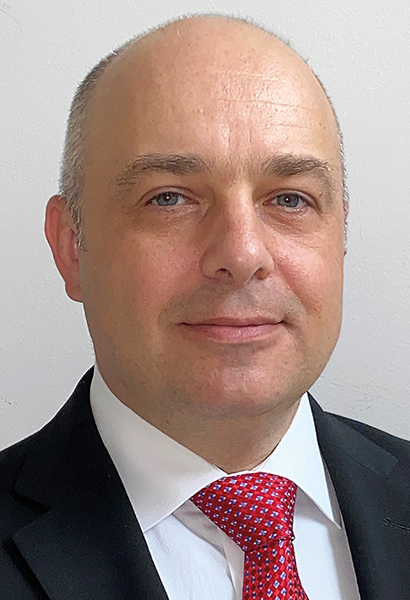 Thermo Fisher Scientific believes in a "clean energy" future. To achieve this, it provides advanced technologies and services that support their customers to make lithium-ion batteries more efficiently. The company's Alon Vaisman— product line leader, gauging— explains how they are helping battery manufactures operate at their potential, from raw materials refining to manufacturing processes.
Building on 80 years of gauging measurement experience, Thermo Fisher has become actively involved in the battery making process, primarily in the production of lithium-ion cells serving the grid-scale energy storage, electric vehicle and consumer electronic markets.
These three segments are related, as they are associated with advancing battery technology, but the implementation can be quite diverse, says the company's Alon Vaisman.
The team that Vaisman represents provides solutions for manufacturers of lithium-ion batteries used in the electric vehicle and consumer electronics market segments— specifically non-contact basis weight and thickness metrology instrumentation to assure uniformity in the production of the battery electrodes and separator films.
As an industry leader in advancing science, Thermo Fisher supports its customers across the entire value chain by providing technology, solutions, and services that contribute to the development of innovative battery technologies. It does this by enabling the study of the elemental and structural composition of new materials, characterisation of the physical properties of solids and liquids, and monitoring the production processes.
From analysing the raw materials used in developing new batteries in the laboratory, to online metrology during battery manufacturing, the company provides a variety of tools that achieve Thermo Fisher's mission to enable its customers to make the world healthier, cleaner and safer.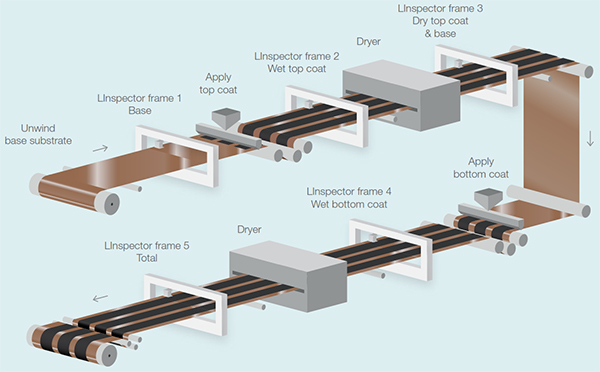 The importance of energy storage
Given the importance of efficient energy storage, what solutions does Thermo Fisher have for the lithium-ion battery market?
We provide solutions for the lithium-ion battery market from 'mine-to-lab-to-line' that contribute significantly to several aspects of their design and construction.
My division focuses on supporting customers with the mining and processing of raw materials as well as battery cell production. Our solutions for processing raw materials include bulk material handling systems and composition analysers, which are used throughout mining operations as raw lithium is extracted from the rock beneath the earth's surface.
Throughout the refining process, we can provide practically every type of laboratory product needed to validate the quality of the raw materials. For example, our handheld XRF analysers are used to ensure that no out-of-specification metals or alloys enter the manufacturing process, and our inductively coupled plasma optical emission spectrometry (ICP-OES) analysers are used for the identification and quantification of both main elements and impurities in the cathode material.
Once mixed into a slurry, we have rheometers and elemental analysis instruments to ensure the required mechanical and chemical properties for the end application will be achieved. For battery cell production, the Thermo ScientificTM LInspectorTM Measurement and Control System verifies the uniformity of the electrode loading and that the physical thickness is within tolerance before cell manufacturing begins. Real-time information from the system enables battery manufacturers to optimise production parameters and helps identify quality issues.
At each step throughout the process, non-conforming or out-of-spec material can be identified and segregated, thereby preventing performance and lifetime issues with the final cell.
How do you calm the primary quality concerns for battery manufacturers during production?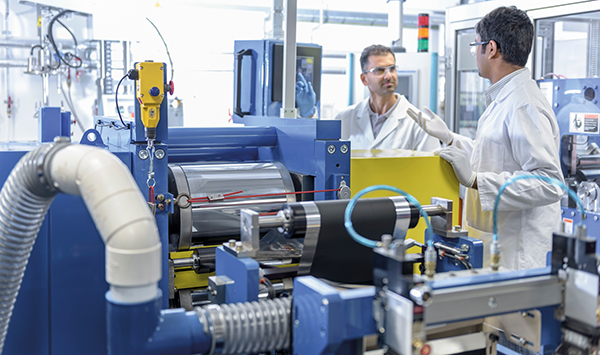 There are potentially dangerous incidents such as fires and explosions that can occur from defects in lithium-ion batteries. For example, recent headlines reported a recall of more than 68,000 vehicles following personal injuries associated with several separate fires believed tooriginate from battery components.
Therefore, quality assurance is extremely important during the manufacturing process to reduce and eliminate defects that may give rise to these dangerous incidents. While every production manager strives for perfection there are opportunities for continuous monitoring and improvement.
During battery electrode production, it is critical to have a uniform coating of the anode and cathode materials. Wrinkles, blisters, and de-lamination are all major defects that must be avoided, but there are less visible defects that can cause performance and lifetime concerns for the battery cell.
Issues such as "bunny ears"— where the electrode coating is slightly thicker at the edges of the patch or stripe of the coating— can cause hot spots and mechanical stress during charge/discharge cycling.
Early detection of these defects allows the manufacturer to segregate out-of-spec material before it is used in the final battery cell and prevent the production of non-conforming batteries. For example, there maybe non-uniform coating defects, where a flat sheet maybe a few microns thicker on one edge than the other, and as the sheet is rolled, the cell will take on a conical shape as opposed to a desired cylindrical shape.
What products in your portfolio address quality issues in battery cell assembly?
We recently launched the LInspector Measurement and Control System for the lithium-ion battery market. This new, best-in-class product combines innovations in sensor, measurement, reporting and remote instrument health monitoring and helps manufacturers improve the quality, speed and efficiency of lithium-ion battery production.
It includes a high-speed, high-resolution sensor that responds quickly at the coating edge and can resolve "bunny ears" from the base coating. On the press line, our laser thickness gauge uses confocal technology to provide actual thickness measurements with less than one micron reproducibility.
For the production of separator films, our Thermo ScientificTM PROSISTM Infrared Process Analysis Thickness Sensor can provide multi-layer thickness measurements of different polymer components. Regardless of whether you are making cylindrical, prismatic or pouch batteries, this level of measurement accuracy provides assurance, as the multiple alternating layers of anode and cathode are built up, that the final battery cell dimensions will be well within tolerance.
How does this new technology improve the manufacturing process? And what makes it different from other products on the market?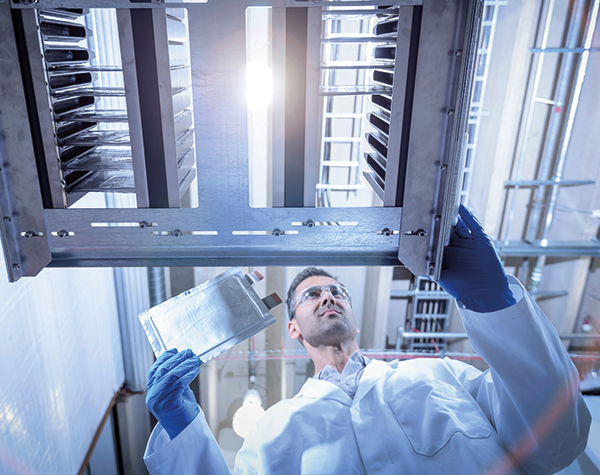 The LInspector Measurement and Control System helps improve the manufacturing process through precise measurement of basis weight, layer thickness and early detection of defects. By ensuring accurate measurement and control of the active material on both sides of the substrate, manufacturers can avoid critical defects, ensure raw material savings, and improve yield and quality.
Its most unique aspect is the high-speed, high-resolution sensor. As cell manufacturers push to maximise the energy storage and lifetime of their batteries, they require defect-free components. The anode, cathode and separator film must match the design prepared by the material scientist.
With high-resolution sensors, manufacturers see much more of each roll of material; they are assured that the component quality going into each cell is free of small defects, which, if missed by lower resolution sensors, can result in the need to scrap not just a single cell, but a larger block— or in the worst case, the complete vehicle.
In addition to exceptional precision and control, the system has intelligent instrument performance monitoring (IPM) with secure data archival and full traceability of product defects. This enables battery manufacturers to retrieve data, such as component thickness, uniformity and other production line process parameters on a lot-by-lot basis to validate conformity to design tolerances.
How does real-time measurement data benefit the customer and the manufacturing process?
Obtaining real-time measurement data during the manufacturing process supports the production of high-quality, conforming batteries. The high-speed sensors of the LInspector Measurement and Control System provide battery line operators with near real-time feedback of their production process to support decision-making in areas such as product uniformity and process capability, to ultimately increase process yield.
Whether using the measurement for automatic process or manual control, operators can identify quality concerns before the battery cell is assembled. Catching out-of-tolerance materials at an early stage not only saves time and money but also protects brand reputation. Where automatic process control is used in both the machine and cross sheet directions, the electrode material application process can be optimised to assure design requirements throughout the entire roll are met, whilst maximising raw material usage. With catastrophic failures quickly finding their way into the news, brand names can suffer greatly if quality concerns are not identified and addressed early.
How does this advocate the clean energy approach and what does this mean for all of us?
We continually strive to deliver on our vision for clean energy by supporting our customers in producing safe and effective batteries. Battery technology is rapidly developing, and along with it the metrology tools for ensuring defective batteries do not reach consumers and improving the public's perception of lithium-ion batteries.
As a safe alternative to the internal combustion engine, advancements in lithium-ion battery technology support the increase of EV adoption rates as governments push towards stricter emission regulations.
Thermo Fisher Scientific is investing heavily into R&D for our own solutions to empower this innovation and to anticipate the requirements of future manufacturing processes. Our innovative technologies and services help battery manufacturers improve quality, reduce waste, and detect defects early with confidence to prevent the delivery of defective batteries to end-users.
When battery production line operators are able to validate their quality early in the cell assembly process, they can be confident that the energy consumed by the production line is an investment that contributes to the reduction of greenhouse gases; through the use of electric vehicles, consumer electronics or storage of energy produced from renewable sources. Ultimately, we all benefit from a cleaner, healthier and safer world.