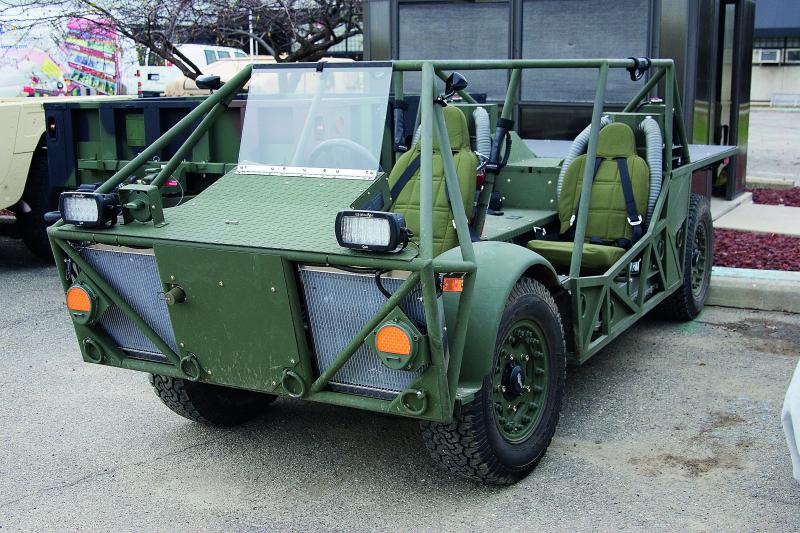 Its not just Automobiles and cars that will provide a market for large format batteries destined for the transportation market— there's a much bigger world out there says Dr Peter Harrop
Kamikaze romantics. Undercapitalised little companies choosing to meet US$100 billion leviathans head on, protected only by their magic potion. Welcome to the world of traction batteries. Let us take a few steps back to understand the market and the best way forward for everyone concerned.
Traction batteries provide energy to move an electric vehicle. An electric vehicle is a vehicle that, partly or wholly, uses electricity for traction. Although that could include some very large ships, railway trains and earthmoving equipment with the long established diesel hybrid power trains, most people focus on the smaller electric vehicles relying on traction batteries.
We may soon have 100 organisations seeking to make traction batteries for cars, yet IDTechEx market analysis has shown that electric cars are only half the picture because a similar amount is spent on other electric vehicles and that will still be true in 2020 after rapid growth of the EV market overall. Just the traction battery part of that big picture will be more than US$30 billion in 2011. Electric vehicles appear as buses, bikes, mobility for the disabled, Airport Ground Support Equipment GSE, forklifts, solar aircraft, military, research and Autonomous Underwater Vehicles AUVs. There are even robot jellyfish, manta rays and bats and a leisure submarine modelled on a dolphin, that can dive and jump. None of these are children's toys.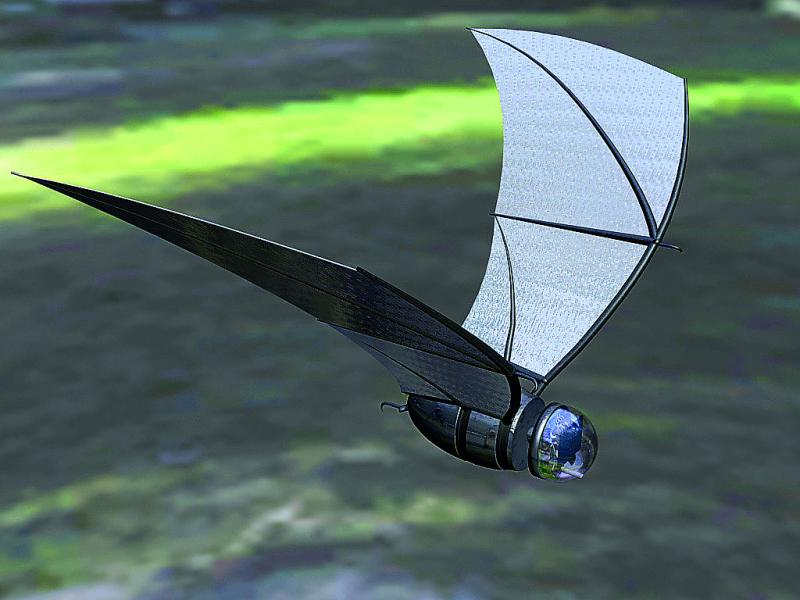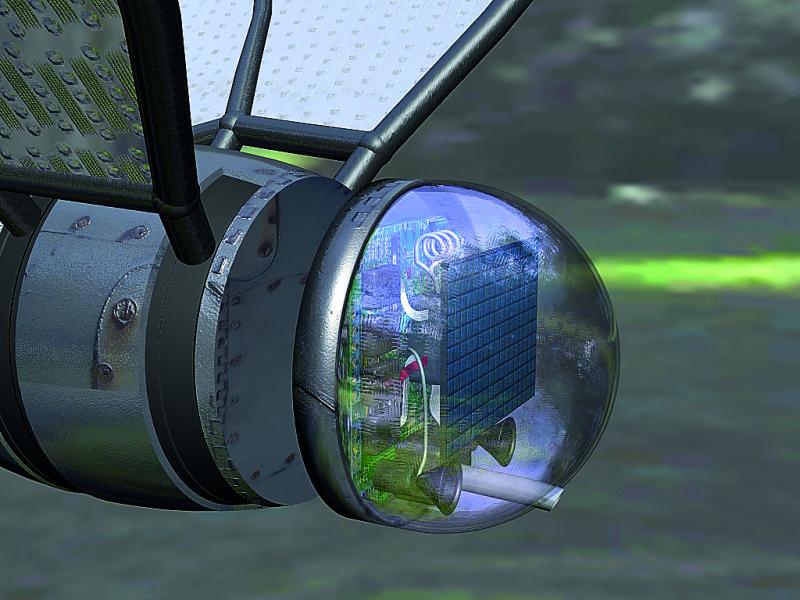 The new IDTechEx report "Electric Vehicles 2010-2020" forecasts that only 10% of pure and hybrid electric vehicles sold will be cars in 2015 but they will lead to a disproportionately large number of bankruptcies of traction battery suppliers following the herd, that have missed the big picture.
You can make cells, modules and/or complete battery packs. Conventional thinking says that the cell people sell horizontally to anyone who will use their product. At the other extreme, the battery pack is a specialist business where cells can be less than 50% of the cost because supercapacitors, fuses, control and safety electronics and so on are involved including very specialist containment. However, scattergun selling of even cells will break down, there being no cell type suitable for most of the widening variety of applications.
Many traction battery manufacturers lack a strategy. They go for cars alone on the false assumption that the rest are at joke volumes and even joke sizes of battery or they shoot off in all directions. Yet electric two wheelers are selling at the 25 million yearly level and are headed for the 40 million a year level, always far more than cars. AUVs have batteries of typically 60kWh and some being developed to take huge 300kWh batteries.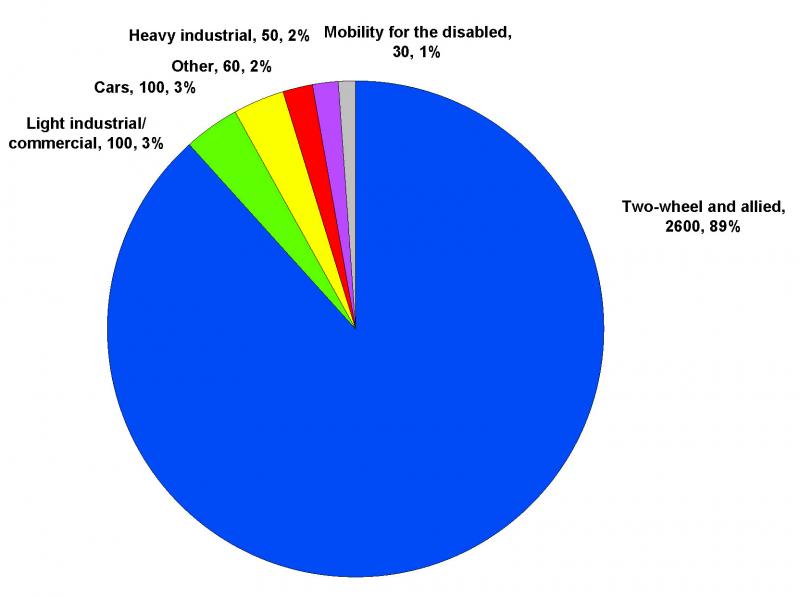 The AUV market is worth US$2.3bn over the next decade with 1,400 new AUVs built for military, scientific and oil and gas sectors. AUV traction battery packs can be 20% of the cost and some AUVs cost US$5 million each. Read about the Gulf of Mexico oil spill disaster and realise that many more AUV types are needed, perhaps including ones that dive straight into embarrassing holes in the ocean to plug them. Vehicles for the disabled are beneath you? Well, they are already selling at the 1.2 million a year level and sales grow throughout recessions. Now look at your car statistics – viciously recession prone.
A scattergun approach to the cornucopia of options almost certainly guarantees that you will run out of money before you find the option that best suits you as a traction battery manufacturer.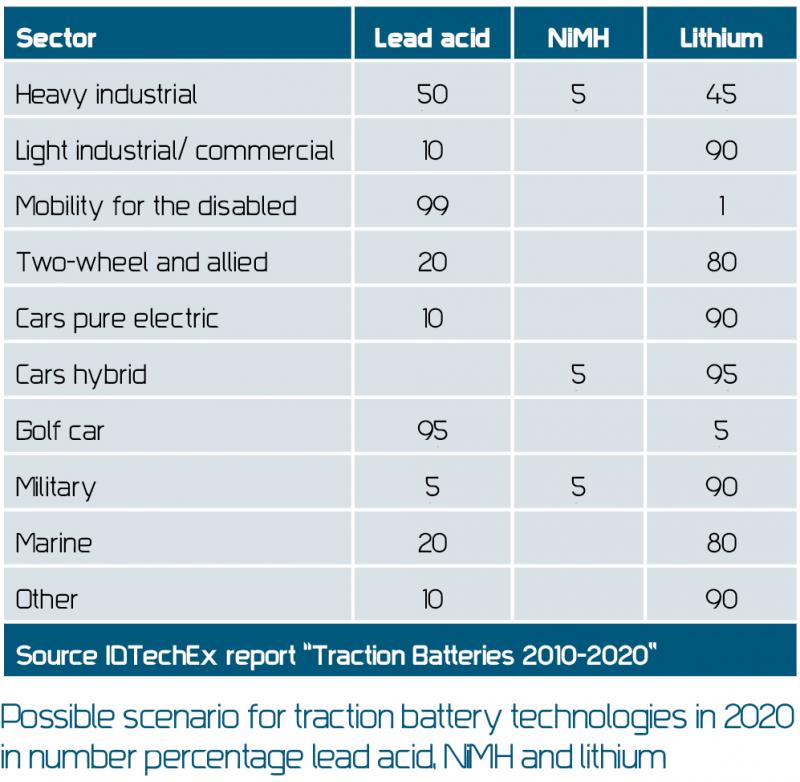 Of course, the needs in the various traction battery niches vary hugely. That is good news because it can provide a barrier to entry for competition. For example, mobility aids for the disabled, golf cars and most types of heavy industrial EV, including forklifts and stackers, find the weight of a lead acid battery a positive advantage as a counterbalance or to keep the center of gravity low.
Despite this, Linde, Nissan and other manufacturers of heavy industrial vehicles have recently added lithium forklift options partly because having one lead acid battery in the vehicle, one cooling down and one recharging is troublesome in intensive use applications. Smaller batteries may even lead to smaller and therefore more manoeuvrable heavy industrial vehicles in future.
Fast growing California-based Balqon develops heavy duty electric trucks, tractors and electric drive systems including 10 to 50 ton capacity vehicles and material handling equipment. Balwinder Samra, CEO of Balqon says 'The successful implementation of higher range lithium-ion batteries into our heavy duty vehicles and development of proprietary battery management system are examples of our ability to develop and implement new technologies while generating record revenue growth.'
AUV batteries need to be pressure resistant. Military traction batteries need to be very reliable, even bullet proof, and, when they are in hybrids, sharply reduce fuel consumption to create operational flexibility.
For example, in 2010, Quantum Fuel Systems Technologies Worldwide, Inc., announced its Clandestine Electric Reconnaissance Vehicle (CERV), an all-wheel-drive diesel hybrid electric vehicle designed by Quantum and TARDEC's National Automotive Center (NAC) with funding support from the US Special Operations Command (USSOCOM). The unit can maintain speeds of 80 miles per hour and climb 60 percent grades – all while reducing fuel consumption by up to 25 percent compared with conventional vehicles of comparable size.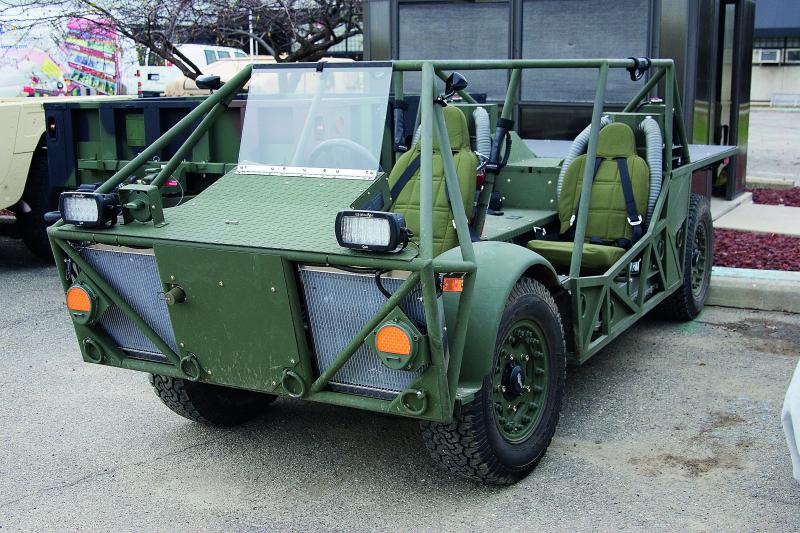 QT has developed a land-based V22 hybrid reconnaissance surveillance and targeting vehicle "RSTV", a hybrid FMTV truck and a hybrid line hauler. The development budget granted by the US military for the projects was US$43 million – another example of substantial funding being available.
Neither Canadian Electrovaya nor Valence Technology in the USA have billions to invest, so they are taking a selective approach to the traction battery market. Electrovaya has formed traction battery supply alliances with Mahindra Tata – largest in EV cars in India, Hero Electric – largest in electric two wheelers in India, Hummer military vehicles and the Maya low speed category car in Canada. It has sold to Fiat Chrysler but for an SUV. Valence has sold traction batteries for Segway gyro two wheelers, ISE delivery trucks and PVI/Renault trucks and it has created a market in traction batteries for boats that we deal with later. Both companies will need appropriate financing and other factors to succeed but this level of thoughtful marketing is an excellent beginning.
The V curve of sustainable profitability with size was first pioneered by Boston Consulting Group. It teaches us that, in a new market, suppliers of all sizes may make some money (shallow V) but as the market matures and growth eases only the large or small make money (steep V). The properly run large ones mass produce at lowest cost and can support global marketing – think Toyota. Certain small ones attract premium pricing because of a designer cachet – think Ferrari – specialist construction and service such as military or marine or specialist local service.
The entrance fee for making a success of traction batteries for mainstream cars is one billion dollars. The three or so winners will part with several billion dollars before creating their cash cow and they will do it on a timescale of 20 years that will make venture capitalists run a mile.
Current leader in traction batteries is Panasonic (under Panasonic and Sanyo brands and through the Toyota joint venture). Yes, an increasing number of car makers have joint ventures to make their traction batteries because the "battery is the car" in being the single most important item controlling performance and cost. Big warning bell here. This market is largely stitched up against new entrants. It is not just paradise delayed. For most people, it is what Shakespeare called, "The primrose path to eternal doom. "
So back to that V curve. If caught in the middle of the car V curve like a Saab, Jaguar, Volvo or, some time ago BMW, you have several escape routes but you must move fast. BMW went for volume and the others passed from hand to hand until some became part of the Indian or Chinese quest to be the largest in car manufacture worldwide.
The equivalent in traction batteries is still being played out, so let us consider a few more of those theoretical options. You can concentrate on existing niches. For example, Toshiba and ReVolt Technologies are concentrating on next generation traction batteries for two wheelers. ThunderBird does AUV battery packs.
It is a fallacy that going for niches prevents the supplier from creating a billion dollar business. Not only are the niches very large in many cases, there are many multibillion dollar corporations that successfully run a large number of niche businesses by being global leaders in each activity. ITW is an example of this.
A brilliant example of creation of a new market for traction batteries happened this year. In February, Valence Technology signed a deal worth up to US$45 million to supply the largest yacht maker in the world, Bénéteau Group of France with traction batteries for a new concept of fully integrated hybrid yachts, sailboats and motor boats. The global leisure boat market is at least US$20 billion – some niche.
"This is a revolution, not an evolution, in marine propulsion, energy generation, storage and management," said Robert L. Kanode, President & CEO, Valence Technology. "Bénéteau is setting a new blue water standard for cleaner sailing yachts. Ports and harbors around the world will be cleaner, quieter and safer thanks to Valence Technology's safe, dynamic energy systems and the forward thinking of companies like Bénéteau Group, and ZF Marine, a pioneer in electric pod drives."
"The teams from the Bénéteau Group and Valence Technology have been working closely together for many months now, with the combination of their expertise paving the way for this major technological breakthrough," said Dieter Gust, Management Board Member, Bénéteau Group.
In a major departure from the way boats and yachts have been manufactured for decades, new hybrid-electric sea-going vessels yield low to zero-emissions, reduce fuel consumption and require less maintenance than traditional diesel marine propulsion systems. Valence Technology dynamic energy storage systems can power both propulsion and auxiliary power systems without affecting the vessel's performance or functionality. One of the most innovative features of the new hybrid drive system is the capability to recharge the advanced battery packs without the use of noisy, polluting diesel generators.
What other new market for traction batteries will emerge? Whisper it quietly but light rail may soon have drive trains very like those of hybrid on-road vehicles.
Another useful strategy is to redefine the battlefield. Can battery pack makers take more of the action by offering energy harvesting shock absorbers, photovoltaics and thermoelectric generators with their interfacing to the battery pack? Indeed, can the battery pack be its own vibration harvester using the new acoustically broadband piezoelectric assemblies? Some expand from batteries into power trains or, like BTD Auto in China, making complete electric cars. They have plenty of funding, though.
Another option is to jump off the traction battery V curve and go to another one. For example, those making flow batteries, some lithium chemistries and high temperature fuel cells may find a better place in making huge batteries for the planned super grid. For instance, Planar Energy Devices is only eyeing car batteries after making a success of laminar batteries for electronics.
As with any other business, there are many factors that correlate with success. You need luck – no nuclear war or key people dropping dead. The Strategic Planning Institute has shown how consistency of purpose correlates strongly with success. Obviously you must have an appropriate product and offer what is valued that the competition either cannot or will not do. Have a strategy matched to the uniqueness and limitations of your intended capability. Do not innovate in too many respects at the same time, such as changing chemistry, manufacturing technology and target customers and countries.
Consider the product itself. Chemistry means nothing in the marketplace. We are obviously progressing from first generation traction batteries to second and then third generation, best defined by performance.
When performing hefty tasks, first generation lithium batteries need water cooling and often special heating on a cold day and cooling on a hot day. They are not chemically incapable of thermal runaway. They therefore have considerable over-design to reduce the probability of fire or explosion caused by weak design or by production variability.
We all know that lithium cobalt has caused accidents. The cost of a death in the oil industry gives a guide – lawsuits about US$10 million and consequential loss of business and reputation at least ten times that per corpse.
Second generation of lithium batteries will be chemically incapable of thermal runaway and less likely to have other safety problems. They will not need water cooling. They will last the life of the vehicle – say 12 years. Clear theoretical and practical demonstration of those attributes will have huge significance in the market. It will probably wipe out first generation lithium traction batteries.
Third generation add a hugely improved energy and power density and reduced cost. Perhaps the third generation is a "supercabattery" eliminating the need for supercapacitors for fast charge discharge. Or maybe fuel cells will be viable in cars two hundred years after their invention. Ah, the speed of the technological revolution!
New types of cell are being developed by some of the world's finest brains in hundreds of organisations. Cells can be as little as half the cost and performance of the battery pack, so why are there so few working on improvements to the rest?
For example, in other areas of electronics and electrics people are trying new components and printing the electronics and electrics to save weight, cost and space. T-Ink is printing and laminating circuits and lighting together for roof and dashboard lights and control clusters, including those in electric cars. All form part of thin plastic sheeting that can then be molded to any shape. One version has been designed for the Chevrolet Volt.
Are similar modern technologies going into battery pack circuits and assemblies? Why are laminar traction batteries best in solar aircraft and increasingly the favoured format for batteries in electronics yet not considered for other traction batteries? Properly designed they self cool, charge and discharge faster, are more fault tolerant and cost less.
For more read the IDTechEx reports "Hybrid and Pure Electric Cars 2010-2020", "Car Traction batteries – the new gold rush 2010-2020", "Electric Vehicles 2010-2020" and "Vehicle Traction Batteries 2010-2020", see Electric Vehicle Research www.idtechex.com/evr for daily analysis and attend "Future of Electric Vehicles" San Jose December 7-8 http://www.idtechex.com/electricvehiclesusa10/