How to screw up the perfect order by attempting to be better than the competition. Customers are often far more aware and accepting of battery limitations than uninitiated sales persons realise.
Sales of a product is a difficult job for any organisation— unless of course, it's a cure for COVID-19 and costs less than a cup of coffee. This is the problem or dilemma faced by almost all salespeople at some time in their careers: How to talk up a product and convince the customer that it is good value or performance that you can't get elsewhere. Often, however, the customer is fully aware of what is available and understands the limitations and pricing of a product. There is no need to embellish, promise or even hint at market-beating value or performance to get a sale. However, for some individuals, the temptation is too great and when the opportunity presents itself, they are all too ready to push themselves down that slippery slope.
This is a cautionary tale from way back in the heyday of lead-acid battery technology (before high capacity tubular), and tells the story of Colin an ex forklift (FLT) truck salesman who was taken on by a large industrial battery manufacturer because of his customer contacts. After a two-week induction period, Colin was asked to make a presentation to the management team to explain how he could use his unique experience to increase the company's sales. This he did, with a well thought out and professional slide show that highlighted his inside knowledge of the FLT market and his unique national database and customer contacts.
This went down well until his idea of a USP (unique selling point) for the company was introduced. For this, Colin had learnt in his induction period that tubular traction batteries had, on average, 15% higher capacity than quoted in the catalogue. This well-kept 'secret' of the battery industry could be exploited to give customers a better price by simply uprating the published capacity figures to reflect their correct values. The batteries would be sold at a slightly higher price than their existing tag, and the customer would have a slightly smaller battery. We get a better sales margin; they get a lower price and we increase our sales turnover from the extra business. And according to Colin it was "A genuine win-win for all parties".

This caused serious unrest; it was a radical departure from company policy and it was believed that the additional capacity was a safety net to minimise warranty returns from over-use or even abuse of FLT batteries. Colin was ready for that particular point. "In all my 15 years in FLT sales I have learnt a lot and observed more about the way in which customers use their trucks," said Colin. "Well over 90% of users put in their own contingency on battery capacity for exactly that reason. A 500Ah service requirement would be ordered as a 525Ah battery sale, in order to maximise the battery life and give some extra working time during peak demand periods, such as Christmas."
It was at this point that Jim, who designed the battery packs for the trucks, decided to wade into the argument: "That's all very well Colin, but what about the battery run time? A smaller battery means a deeper discharge. A deeper discharge means a lower voltage and a greater risk for failure within the batteries' operating period, as well as a lower cycle life."
Colin had that covered. "Good point Jim, I spent some time looking at this and I noticed that on average, our batteries last 6.5 years with a four-year warranty. I now understand also that the cycle life that you mention is actually based on an 80% depth of discharge. I gave Mike McDonagh some real data from several representative customers' Curtis meters at the end of their shifts. His own calculations showed a maximum of 65% discharge state for the batteries at the end of their shift for all of these facilities. By my reckoning, we can reduce capacities by 10% and still only discharge to 75%. So we should still meet the run time and meet the four-year warranty term. However, this will be with better profitability and higher turnover."
Jim shook his head. "Sorry Colin but your maths is completely wrong: once you drop capacity by 10% the battery will not respond in the same way to the same currents being drawn," he said.
Colin went over it again, this time by adding in the additional 10% that was in reserve, claiming that the capacity would actually be at least 10% higher so that the actual DoD would be less than 70% giving a far greater cycle life than the warranty. As the argument went on, the technical and engineering people claimed that this approach was a radical departure from normal and needed to be tested over at least a couple of years. Colin, however, argued that there may be additional warranty claims or cell replacements but the additional 5% on the bottom-line income would more than compensate for a small additional cost of warranty returns. He also guaranteed that unlike most of the sales people in the industry, he would take personal responsibility for managing the claims to ensure that they be kept to a minimum.
That was enough for the MD, Dave. He stopped the arguments and gave Colin the go ahead to approach selected customers who did not currently buy their batteries from this company. These would be bought using the new catalogue ratings with the same warranty. The situation would be monitored for six months after the sales had been made. If there were no serious problems at this point, then Colin could use this tactic to increase the circle of new clients by the same number. After this authorisation, Colin went about the business of convincing his clients that he had a "revolutionary new approach to forklift battery sales". His pitch was basically this: 'Due to his fresh insight into a traditional industry, he alone had been able to expose this well-kept secret of extra capacity that was being withheld by the cartel of battery manufacturers. They were reluctant to break ranks as it was a lucrative way to sell bigger batteries than necessary.'
He was of course, careful to ensure that in all of the customers approached, the new, lower battery weight was sufficient to meet the counterbalance requirements of the vehicle. For all non-counterbalance types, of which there were many, the problem did not arise.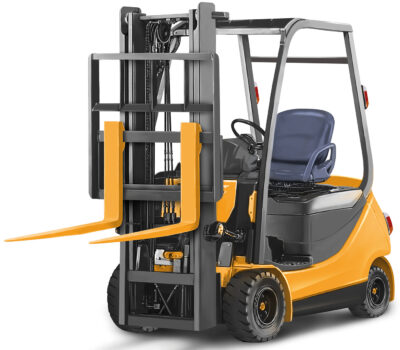 Colin's customers were in fact bemused, and needed reassurance that this would not give them problems that would result in operational difficulties or a reduced battery life. They also asked why the company was doing this. In fact, they reasonably well understood the ins and outs of battery usage and were happy with the product. They would cheerfully continue with the existing pricing and quality for all their battery requirements, provided that pricing and life expectations were not affected. Colin made the point that this was a response to the way things would inevitably go in an increasingly competitive market and that, in order to be price competitive, it was the only possible option. He was also adamant that they would not see any ill effects due to this measure. He assured all customers that this was a rigorous and well thought out strategy with full technical considerations of the usage profiles and battery performance criteria.
However, it was after only three months that some problems emerged. Batteries in some warehouses of the new customers were running down and not meeting shift requirements. After six months the problems intensified; a significant number of batteries were lasting only half of an eight-hour shift for 15% of the new customers. This created a massive internal division within the company, with a sales vs technical divide. At one meeting, Colin had blamed the problems entirely on the technical staff who he believed were responsible for the failures. His exact words were: "I work myself into the ground to get the best orders this company has ever seen, using really creative thinking to pull them in and then the factory and technical departments really screw things up. As soon as I put the company on the map, you manage to wipe it off in a single stroke of incompetence."
To add to the company's woes, some of the existing loyal customers were aware of the lower prices for new customers, and were demanding explanations from the managing director. Amid the melee of the meeting the MD gave an instruction to get to the bottom of this problem and charged me with finding the root cause and a solution.
With a two-week deadline, I began the investigation by checking the FLTs' operational patterns in one of the worst affected warehouses. This was mostly checking the batteries' voltage response to the current drawn during the trucks' normal operations. These trucks used a Curtis meter to indicate the battery state of charge. These meters measured the voltage of the batteries during their daily operation. Once the average voltages dropped below a pre-set value, the meter would indicate the battery needed re-charging. After that set point, there was a second stage which locked out the lift operation and only allowed the batteries to be used to power the FLT's wheels. This allowed it to return to the charging station. The minimum and most frequent operating voltages were recorded using a meter and data logger strapped to three of the affected trucks.
Analysis of results indicated that the voltage drop for these batteries, was more than that from the previous batteries when subjected to the same current draw from the truck. This lower voltage under load caused the Curtis meters to record that the battery was at a lower state-of-charge (SoC) than it was. This gave a recharge warning signal after only four hours in service. Less than 20 minutes later the lifting function was locked out, effectively preventing the trucks from operating. This essentially was a result of the Curtis meter being calibrated on the larger capacity batteries. Although having an acceptable state of charge, these smaller batteries dropped to a lower voltage than the previous ones, under the same current loads. This was inevitable, and to fix it required a complete recalibration of the meters for all of the affected trucks in this warehouse. It was a time consuming, and expensive business carried out by the truck service engineers and, on this occasion, it was paid for by the battery supplier.
When I reported my findings to the management team, Sales went ballistic: "Why did we not instruct our customers to allow for this?"
There were plenty of reasons: I reminded them of the original meeting in which the technical concerns about voltage and shortened life were, in fact, raised. Their response was that the trucks were not fully utilised and were never fully discharged so the smaller batteries would not be overstretched. Sales had insisted that conditions and warranties could remain as they were and that no truck modifications would be necessary. They further pointed out that the few percent that might be affected could be accommodated and considered as acceptable losses for the greater turnover and profit. In the factory's defence, we were not informed which customers had these meters, which were relatively new on the market and used a different criterion of measuring battery SoC to that of previous methods. At this point the MD, Dave, stopped the meeting and gave instructions to monitor every site where the lower capacity batteries were sold. He wanted a full status report on the situation within a month.
This was done and the report showed that 20% of the sites were affected. The majority of customers were not happy with having the SoC meters recalibrated and instead, insisted on having the 'correct' capacity battery for the application. Some of the existing customers who were not happy about their competitors getting cheaper batteries, placed orders with other battery suppliers, which reduced the company's turnover. The new sales strategy resulted in a net loss of 8% for this entire business project. Colin the salesman was allowed to continue but soon left to go into another industry, his reputation irreparably damaged as a result of the whole debacle. The company covered the loss and eventually got its customers back on track, by continuing to operate on the original principle (where the customer has to pay for unused capacity, in order to get the shift operation and battery life necessary for good cost of ownership results). As one customer who had turned down the offer put it: "Why try to push a product onto an unwilling customer who understands and accepts a battery's limitations?"
Difficult one to answer, but my best guess is that progress is necessary, and improvements should be made where possible, otherwise we stagnate and lose out to future innovations. In this case it was an ill-thought-through strategy. However, as I recall, only a couple of years later, the high capacity tubular battery hit the market, boasting a 15% capacity hike over the standard product. So, was Colin a visionary or a snake oil salesman? I'll let you decide.