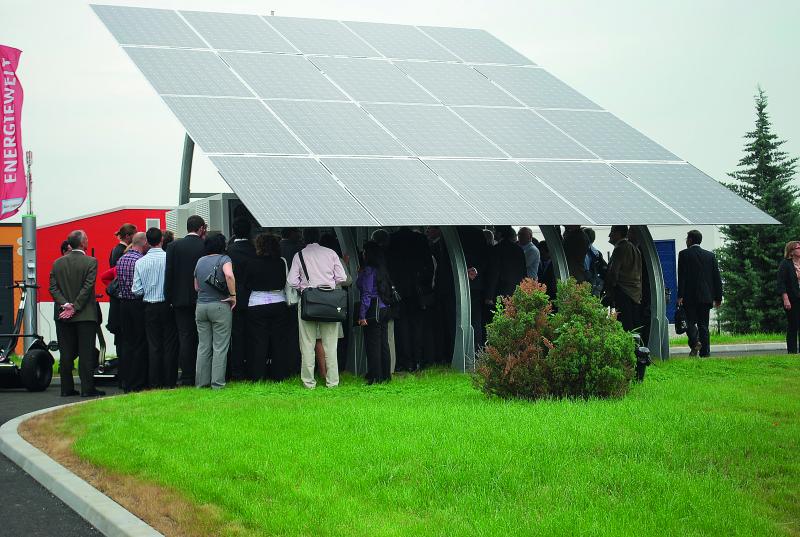 Thanks to a big uptake in renewable electricity generation, interest is surging into flow batteries because they have the potential to make Megawatt hour storage a reality. The Editor reports from the first International flow battery forum held in Vienna last month.
It took consultant Anthony Price and a few colleagues just three months to plan and organise the first meeting dedicated to flow batteries and that attracted nearly 100 delegates. So what could be achieved if there was a year's lead time? Flow batteries are on the march (but then they have been for the last 30 years) and the participants to the two day event held on the outskirts of Vienna are more than fired up to stage a repeat performance.
This is an area which has enough drama and human interest for a TV mini series.
Consider the companies that have come and gone, and those who have hung on. The personalities who have jumped ship (and chemistries), the projects that have been scrapped despite millions of dollars being pumped into them (pardon the pun)— those who have a seen a lot of money drip-fed into their bank accounts thanks to flow batteries— and those who've seen very little in real terms despite making fairly massive contributions.
The technology is simple enough to understand in a simplistic kind of way and BEST magazine has given the concept plenty of houseroom over the years. You don't have electrodes— you have two liquids— an anolyte and catholyte, separated by a membrane. Pump the liquids through the system and hey presto… electricity can be stored and later recovered.
Capacity is limited only by the amount of anolyte and catholyte you choose to store. But beware— theoretical energy densities are reduced by cross contamination issues through the membrane, shunt current and other physical phenomenon which are only now being fully understood as mathematical modellers, chemical engineers and electro-chemists combine their skills to perfect technology which clearly has market potential as renewables make their presence firmly felt in the electricity market.
This was a curiously English meeting too— a gathering of some of the people who worked on the almost famous Regenesys project— the massive Sodium Polysulfide Bromine battery built by a subsidiary of the UK's National Power company– to black start a 680MW combined cycle power station at Little Barford, Cambridgeshire.
The 120MW storage facility never saw the light of day of course— because the UK's National Power company was bought by German power company RWE and it wasn't interested in this remarkable (and only a little ahead of its time) technology. But RWE sold the IP to what was VRB (which ran out of money and died) and one assumes the IP now resides with Prudent Technology, which is based in Beijing. And Prudent was not at the meeting in Vienna.
One wonders why. In the UK, we go in for a lot of enquiries— why was public money wasted, should we have gone to war over such and such an issue and was it right to shoot civilians in Northern Ireland. No proper enquiry was held on Regenesys, despite millions of pounds of taxpayers money being spent on it.
According to Dr Ian Whyte, one of the engineers who gave ten years of his life to the project, a lot of the problems of actually building a large scale flow battery have been solved.
One of the big issues surrounding the subject of flow batteries is whether any of the players have sufficient manufacturing competence to build the things in numbers.
Whyte claimed the team had developed large scale fabrication for the stack elements, created a bi-polar design which worked, solved a lot of the— essentially plumbing problems in building the modules.
They were using relatively low cost materials in terms of cell fabrication and electrolytes and despite a few cock ups in assembly, the system worked. But would it have made money or saved money? That's the question which needed to be answered and it took Professor Edward Roberts from the University of Manchester to do the number crunching using 2006 prices, pilot scale plant performance and an overall energy efficiency of 64%.
Cost of storing electricity for arbitrage was 3.97 per kilowatt hour which would have resulted in a nett loss to the operator of 0.45p — almost 50 cents per kilowatt at those times. But what if? What if efficiency had improved and a new pricing regime was in place? Roberts won't do the number crunching unless someone pays him.The decision to close the project was made at times when the full benefits of electricity storage were unappreciated—Or lets be honest here— RWE was phenomenally short-sighted. The know-how is still out there. It would not surprise this author if Regenesys came back from the dead.
But this meeting wasn't a wake for Regenesys. Maria Skyllas-Kazacos, who got Vanadium-based redox flow batteries off the ground in the mid 80s, and in reality has made very little for herself in the process, is still an enthusiast. There are plenty of large scale vanadium demonstrator projects that have been built in a number of countries. The big issue is getting the cost down.
Skylas-Kazacos's orginal work was for the University of New South Wales who sold the patents on to Pinacle VRB. That company is no more and Professor Skyllas Kyzacos's latest venture, V- fuel, has identified lower cost stack materials and has increased the energy density of its generation two Vanadium bromide redox battery.
Recently published results show that overall energy efficiencies of 70% with current densities of 20mA/cm2 can be obtained , but a key factor is the cost of Vanadium .
Skyllas Kyzacos's numbers suggest that if Vanadium comes in at less than US$5/lb, than it should be possible to store electricity at less than 5 cents/kW. How stable are Vanadium prices?
Terrence Perles of TTP Squared gave the fundamentals— its major use is the steel industry and that market demands 108,000 metric tones per year. It is easy to produce and comes from all the usual suspects— China, Russia and South Africa but the material purity is not good enough for batteries and its current price reflects what the steel industry needs. Prices spiked in 2005, to US$25-00 but then all metals soared at that time. And speculators can always create havoc.
But the technology has plenty of global followers: the Chinese have focused their collective minds on the problem with large state funded research laboratories working in way the West once did.
The Dalian Institute of Chemical Physics is examining key materials, cell modules and system integration. Using modified Nafion membranes Professor Huamin Zhang claimed improved coulombic efficiency of 96.2%. The Chinese also have a non fluorinated membrane under development as well as carbon composite plates for the battery stacks.
A number of demonstrator plants are under development including ones with the local power company. American National Laboratories are in on the action as well. Jinalu Zhang of Pacific North West National Laboratory in Washington State USA is benefitting from the recent US DOE push on storage with the millions of dollars government has thrown at the problem. Cost reduction is surely the mantra and mission statement of all battery chemistries right now.
Rick Winter, who with his brother Chris are keeping flow batteries a family affair, albeit in different companies, gave a comprehensive overview of who had achieved what and with which chemistries—Vanadium, Zinc bromine, ferrochromic system and the polysulphide technology of Regenesys.
One fact stood out. No company had built very many batteries though the batteries themselves were all large in size and it would be fair to say that no company had mastered the fabrication technologies to make flow batteries through mass production. Cost reduction is the key but it begs the question are the relatively large number of small players in a position to solve all the problems themselves?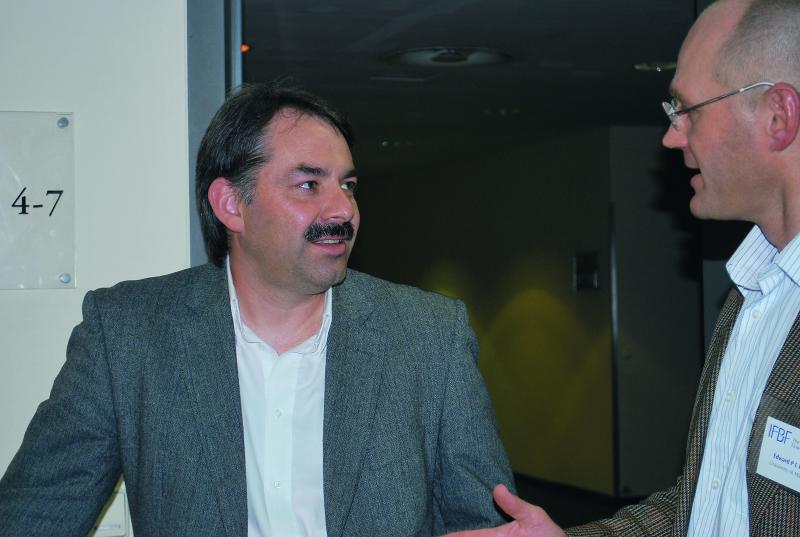 The pessimist in this writer suggests there will have to be further consolidation in the market and the creation of "right sized" companies to gain the business that is surely out there. And as consultant Dr David Hodgson pointed out, there are plenty of other battery chemistries out there, each pursuing different aspects of electricity storage and most of them having solved the issues of mass production. Lifetime, safety and cost, of course, are still vigorously pursued targets.
What prevails may not be entirely in the hands of the battery developers. The integrators and consultants who are responsible for tying batteries to power grids and renewable generators have a lot to say in the matter, since they tend to carry the can for project success and or failure, not to mention cost issues and warranties.
Enter then an almost unheard of company for this writer, though its parentage is very well known. Converteam is a power conversion specialist business— a highly capable remnant of Alsthom and GEC's operations in the UK Midlands. Its website makes little mention of electrical energy storage but Eric Lewis was more than knowledgeable about the potential of Vanadium Redox batteries and took the view, much as this writer did when we started BEST back in 2003, "How can you put large scale windfarms on the grid without storage?" It was a no brainer then but when you get power generation specialists doing the marketing for you, your success should be guaranteed.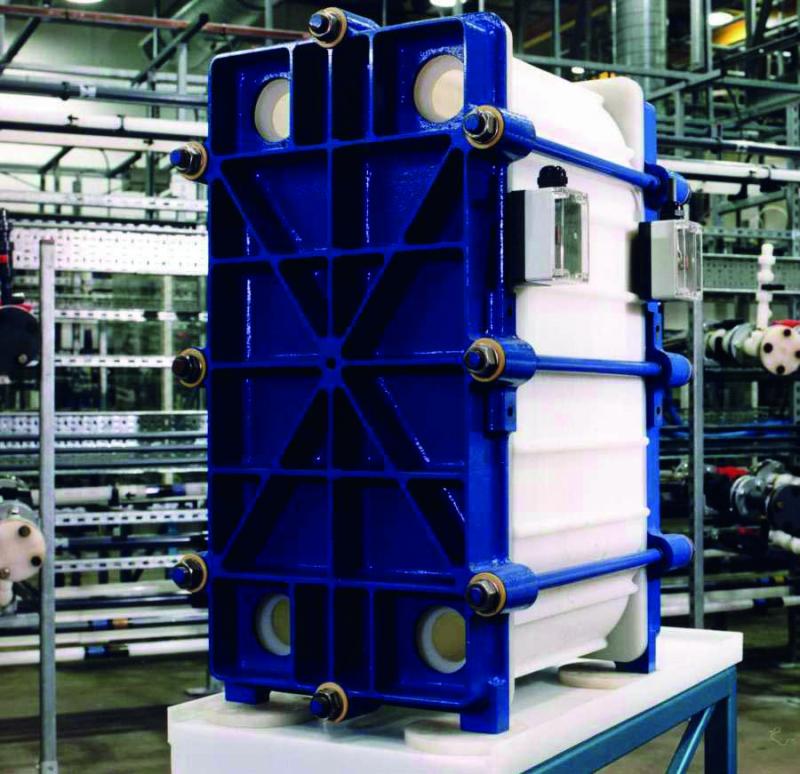 Converteam are building and installing four 200kW systems for the Chinese power grid to link with windfarms. Lewis favours Vanadium Redox as a technology because it has fast respone for charging and discharging, and unlimited deep cycling potential and can last for ten years. And it can operate between 150 to 250 volts DC, which makes it simple to work with power conversion electronics. Its that simple. Mr Lewis is a very plain speaker— 'it works —we can use it".
Other players may take a more indirect route through relatively high profile (but surely small profit margin?) demonstrator projects.
Take Martha Schreiber's company, Cellstrom, which makes small scale (10kW 100KWh 48 volt systems. The battery consists of 5 strings of 36 40 cells. In production since 2008, Dr Schreiber was proud to escort conference attendees to see such a battery linked to a large photovoltaic array, not ten minutes walk from the conference hotel. The application? Providing electric power to recharge electric vehicles— and the Segue people had brought along a few of their "toys" for us to try and admire. Now we're not decrying the technical success, but this stage of the game, if flow batteries are to fulfil their potential, we need bigger projects than this if the approach is to be taken seriously, in the face of other electrochemical and mechanical storage technologies. A shake out, with some mergers and consolidation is seriously overdue. Only in that way can players use all the tools available to them to model future systems and determine the problems before any tanks and plumbing are put together. The manufacturing approaches need to be solved and components made in serious numbers. If not there's every chance flow battery concepts and ideas will simply be washed away.