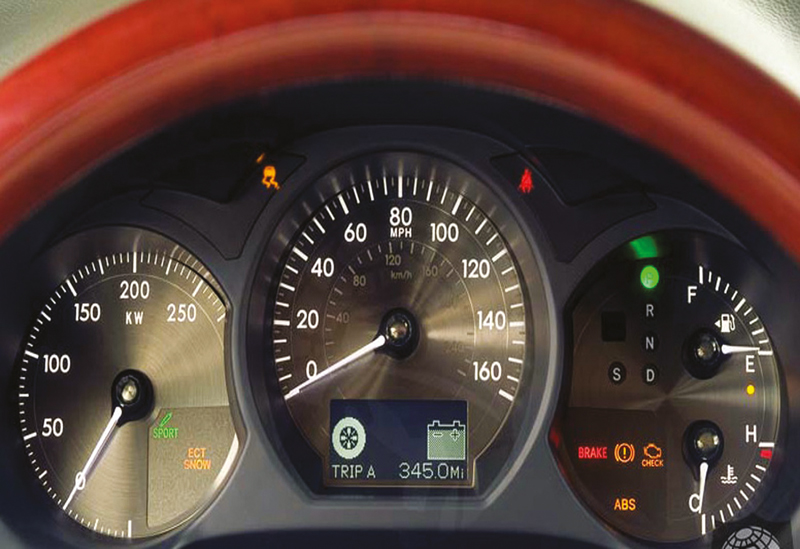 As car makers and politicians begin to shift gear on hybrid electric cars and alternatives to petroleum, your Editor finds the lead-acid battery industry making a final push to grab the attention of the auto industry – and retain its place under the hood.
It's been an extraordinary few months in the auto industry. The oil price has continued to rise, the big three auto makers in the USA are on their economic knees, and the hybrid electric car is slowly but surely becoming mainstream.
Starting with the automobile shows at the beginning of the year, hybrid vehicle product announcements have flowed like a river. There has also been a flood of interest in alternative fuels, driven in part by strategic interests and in part by environmental concerns.
According to Fred Webber, President and CEO of the Alliance of Automobile Manufacturers – which represents nine of the US auto industry's major players – there are currently some 800 million vehicles on the world's roads. This total is projected by some to grow to 1.2 billion by 2020. And on top of this growth in vehicle numbers there is also substantial growth in the demand for fuel, because consumers are driving further and further.
As a consequence world oil demand is expected to increase by at least 3% per year. Even if it were possible to improve the fuel economy of the entire worldwide fleet by 25% overnight, it would still take only six or seven years for fuel consumption to return to and surpass current levels.
Such a challenging situation is very good news for champions of alternatively fuelled vehicles – or is it? The overall picture is becoming very muddy indeed as combinations of technologies compete for attention and funding – flex fuel, bio diesel, ethanol, fuel cells and hybrids; parallel, series and plug-in. It's a very confused picture.
Making it even more confusing are the hundreds of news announcements every week related to alternative fuelled vehicles, ranging from regional governments announcing tax credits for hybrid purchases to companies stating their latest vehicle introduction plans.
Superimpose all of this on something as complicated as Menahem Anderman's very logical taxonomy of the different classes of electric hybrid and we're on our way to a period reminiscent of the late 19th century when petrol, electric and even steam-driven road vehicles jostled their way into the public's imagination.
In those times the auto industry was highly fragmented, with a multitude of inventors and technologies making the engineering and commercial decisions which eventually led to the line-assembled petroleum-powered automobile which has dominated the world's highways for over 80 years.
Today there are fewer players – a few globalised energy corporations and around a dozen automobile manufacturers – all with vested interests in existing technologies and fuels. In such an environment it's likely that technical harmonisation will come much faster than in days gone by, so it is important that noteworthy technologies get their fare share of exposure. But this isn't always easy to achieve.
Proclamations have come down from on high. President George Bush, in an address to the American people in late February, stated: "To change how we power our automobiles, we will increase our research into better batteries for hybrid and electric cars and into pollution-free cars that run on hydrogen." Within a month of this statement Bush was to be seen touring the laboratory facilities of Johnson Controls, which has announced a joint venture with SAFT to build lithium battery packs for hybrid vehicles. Should we see the Bush visit as a ringing endorsement for lithium batteries in such vehicles? I'm not sure, because recordings of lithium battery packs under test have shown them to be effective weapons of mass destruction.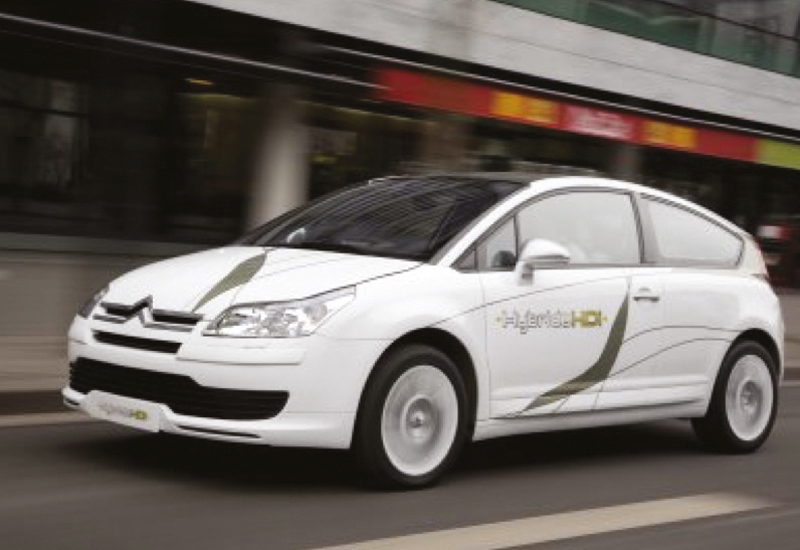 More modest statements have come from European auto makers. One, unlike the President of the United States, has actually eaten his words. PSA Peugeot Citroen, whose CEO Jean-Martin Folz said in 2004 that hybrid-electric vehicles were not such a good idea, has unveiled a pair of diesel-engined HEVs.
In a presentation in Paris last month PSA showed a hybrid HDi Peugeot 307 and Citroen C4, each with a 1.6 litre 4-cylinder turbodiesel and a nickel-metal hydride (NiMH) battery pack that achieves 69 mpg (3.4L/100km) in the mixed European driving cycle.
It's quite a turnaround for PSA, but it's only come about as a result of French Government pressure on car makers to come up with a family car capable of achieving 67 mpg (3.5L/100km). And the car company is gambling on the fact that because some of its customers are already willing to pay about e1,500 (US$1,800) more for a diesel than for a petrol engined car, then maybe others will be willing to pay the same amount (and more) for a hybridised diesel in 2010. With HEV technology at its best, the new PSA cars consume 40% less fuel than if powered by a diesel alone.
This writer has already purchased a PSA-made vehicle with the 1.6L HDi turbodiesel engine used in the hybrid, and can testify to the 50 mpg (4.7L/100km) figure – a 38% improvement over the same car with a 1.6 litre petrol 4-cylinder emgine rated at 33 mpg (7.1L/100km). Compared to my former gas-guzzling 2.6 litre estate, which did less than 20mpg, this is fantastic performance.
Will I be willing to spend another e4,500 (US$5,400) or more for an HEV version of the vehicle? PSA doesn't think I will, and that's the kind of figure it imagines I would have to pay if the current hybrid technology is employed.
In any case PSA won't be ready before 2010, according to Folz, because the company won't have reduced the price of the hybrid by as much as it believes necessary. And it's here that the heart of the issue – and indeed the very core of this article – lies.
PSA's cost issues are not unique. Toyota has been there before; but Toyota has an advantage – it must have negotiated its battery contract with Panasonic before the cost of nickel went through the roof. It seems like PSA is saying something many have already worked out – that no car maker – probably not even the highly acclaimed Toyota – can afford Ni-MH battery technology for much longer.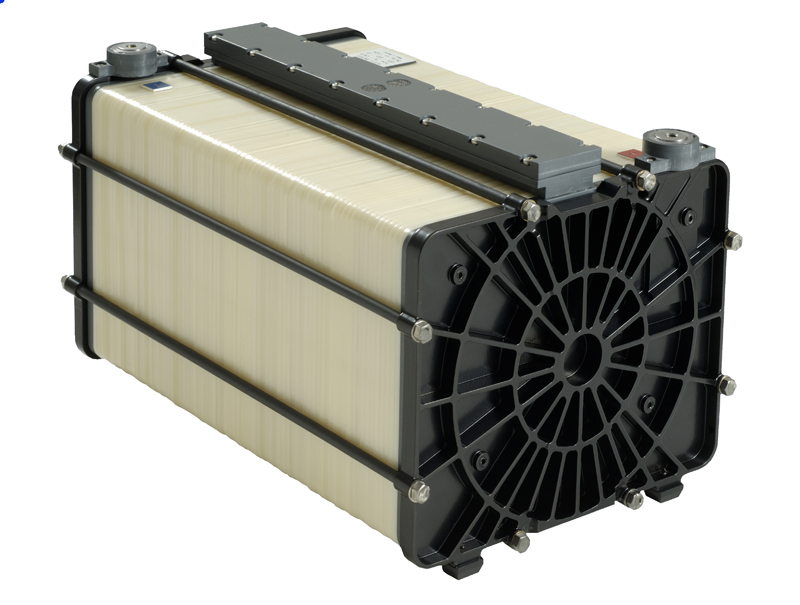 Deep down under the auto industry's layers of PR gloss, hype and sugar coating, batteries remain impenetrable to many and misunderstood by most.
In this world of powerful giant companies, how does the relatively diminutive battery industry state its case and demonstrate its technology? There can be few 'environmentally conscious' individuals around the world who do not know of the Toyota Prius, but even at last year's Advanced Automotive Battery Conference Menahem Anderman had identified the fact that Panasonic, the maker of the batteries for the Prius, had made very little profit on an estimated US$300 million worth of sales.
The cost of nickel, the key ingredient, has tripled over the period of the car's introduction. And today the situation is no better, with primary nickel trading at around US$15,000/tonne.
Nickel output is rising at around 4.5% per annum, but economies of scale in battery production are not likely to reduce the cost of the raw material. Reading through all the verbiage produced by the metals analysts, it looks like new nickel mining operations will just about keep up with supply. And as we've said before, lithium-ion is still saddled with safety issues.
Lead trades at less than a tenth of the cost of nickel, but at last year's Advanced Automotive Battery Conference this battery technology appeared somewhat sidelined – despite the fact that on cost grounds alone it could prove to be the solution of choice for future vehicles.
Why was this? According to David Prengaman, chairman of the Advanced Lead-Acid Battery Consortium, much was to do with the fact that the auto industry could not get hold of the really advanced lead-acid batteries it has spent so much time developing. This year ALABC is doing much to remedy that situation.
The much-vaunted Rholab project – to substitute a lead-acid battery pack into the legendary Honda Insight vehicle and test that pack both in a laboratory and on the road – ran into a major problem: that of supply of cells. Enersys, the maker of the modified Cyclon cell which was at the heart of the battery packs, was unable to deliver sufficient numbers of cells to the UK's University of Sheffield, which was doing much of the bench evaluation.
But the other major component of the Rholab programme – the battery pack control system, developed in England by Provector – was by and large a success. Not only could it control four 36V Cyclon cell strings to provide the 144 volts needed for the Insight, but it could also condition cells and operate them in the much-discussed partial state-of-charge.
The solution was obvious: more than one vehicle project was needed. Several lead-acid battery makers, each utilising the materials refinements which had been established through previous ALABC programmes, would have to be involved in building cells.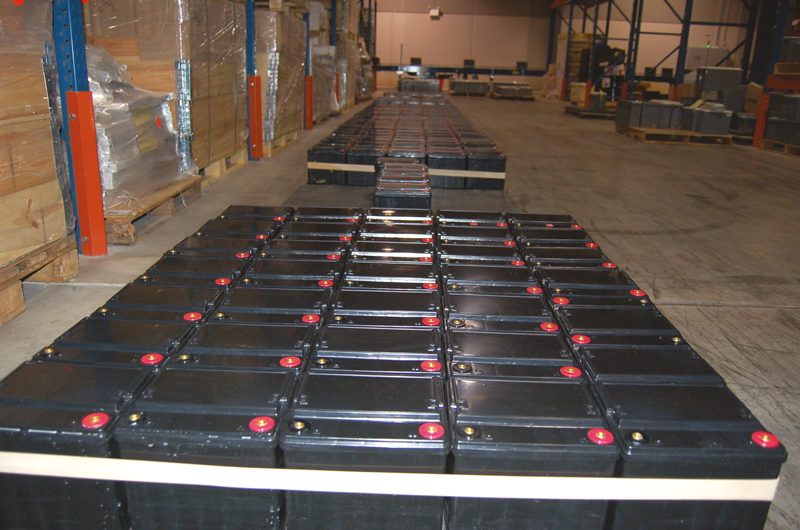 To date, Northstar Battery (see page 55) together with East Penn (the biggest independent battery maker in the USA), Furukawa in Japan, Exide (Europe) and little-known Effpower in Sweden have been recruited into a programme which is marrying these advanced batteries with vehicles. It is very much a final push to show that lead-acid batteries can deliver the kind of price and performance in hybrid systems that PSA's CEO is alluding to, and which the rest of the auto industry needs to wake up to.
Let's start with Effpower, a Swedish builder of bipolar batteries – the same concept of lead-acid technology as discussed in our article about Atraverda – (Atraverda however is concentrating on making bipolar lead-acid battery plates for the backup power and telecom industry). This writer has come across Effpower on several occasions at electric vehicle conferences but until recently the company lacked one magic ingredient – cash. Today it has that, through Volvo trucks which is a 45% shareholder.
Less than a month ago, the Volvo Group presented what it claimed was an efficient hybrid solution for heavy vehicles, such as trucks and buses, offering fuel savings of up to 35%. "We envisage opportunities to accelerate developments in commercially viable hybrids for heavy vehicles. This can be significant both for our customers and for the environment," said Volvo President and CEO Leif Johansson.
"We now have a technology that is interesting from a commercial viewpoint, which opens up a hybrid market for heavy vehicles," said Johansson. A vital part of the hybrid solution, designated I-SAM, is its combined start motor, drive engine and generator. I-SAM works with a converted automatic mechanical transmission, developed within the Volvo Group, and an electronic control unit linked to a conventional diesel engine and batteries that are charged by braking energy.
The other vital component is the bipolar lead-acid battery system. This has an exceptionally high rate of discharge – 800 W/kg – and a 400 W/kg recharge rate. And perhaps more importantly for hybrid applications as described by ALABC, it is claimed capable of 500,000 shallow cycles.
Effpower's close links with Volvo trucks hasn't stopped the company from taking an interest in the automotive market and the ALABC programme. I spoke to Effpower's Bengt Whalquist last month and confirmed that the company had acquired a Honda Insight vehicle. It intends to use the Provector control system to regulate a series of 36V bipolar batteries in the vehicle. The company plans to publish its results later this year – probably at the European Lead-Acid Battery Conference in Athens.
Getting big lead-acid battery manufacturers on board has been seen as essential by the ALABC steering committee. If advanced lead-acid batteries suitable for hybrid vehicles are to be produced, manufacturing will have to be on production lines not too different from today's automotive and industrial battery lines.
It was no surprise to learn that Northstar was one of the first companies to come up to the plate to deliver batteries. When I visited Northstar's plant in February this year a couple of hundred test batteries had come off the line.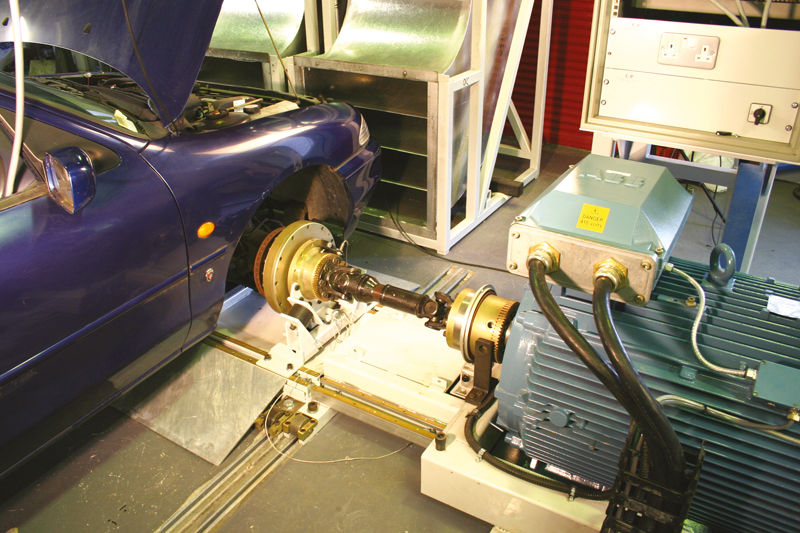 These were the fruits of the labours of Frank Fleming and Russ Newnham, who worked with Northstar last year. I asked Fleming what was special about the designs.
There was no one single thing, he said. "The batteries are benefiting from a number of novel design features – a novel negative plate mix to resist sulfation in PSoC operation, advanced grid design to resist corrosion at higher temperatures and improved charging efficiency."
All of these lead-acid battery improvements have been reported and made available to ALABC programme members over the years; but the push from the steering committee has encouraged member companies to build these design improvements into batteries which are already mass produced, using time-honoured production techniques and components – grids, pastes, separators and additives. These batteries have been sent to Don Karner's labs in Phoenix, Arizona for testing.
Karner is certainly no newcomer to the assessment of batteries for traction purposes.
"We're going to shake them down on the USABC Freedom car test cycles – that's what the auto industy is used to here." As well as laboratory work, the batteries – both 52Ah and 25Ah modules will be fitted to the GM Silverado truck – the only US hybrid design actually made to work with lead-acid batteries.
Karner will outline his work at Menachem Anderman's meeting in May this year and hopes to have some prelimary results by the Autumn. Vehicle testing will be completed next spring. With rumours circulating that Toyota for one will soon offer hybrids right across its product range, Karner is convinced that the low price of of a lead- acid system and this final sprint from the lead battery industry will get the attention of auto makers. It's a stretch to see lead-acid in full hybrid designs but it can work with the mild design and it's very affordable. And companies like Northstar, with their very low scrap rates and high qulaity production should be able to deliver a production battery.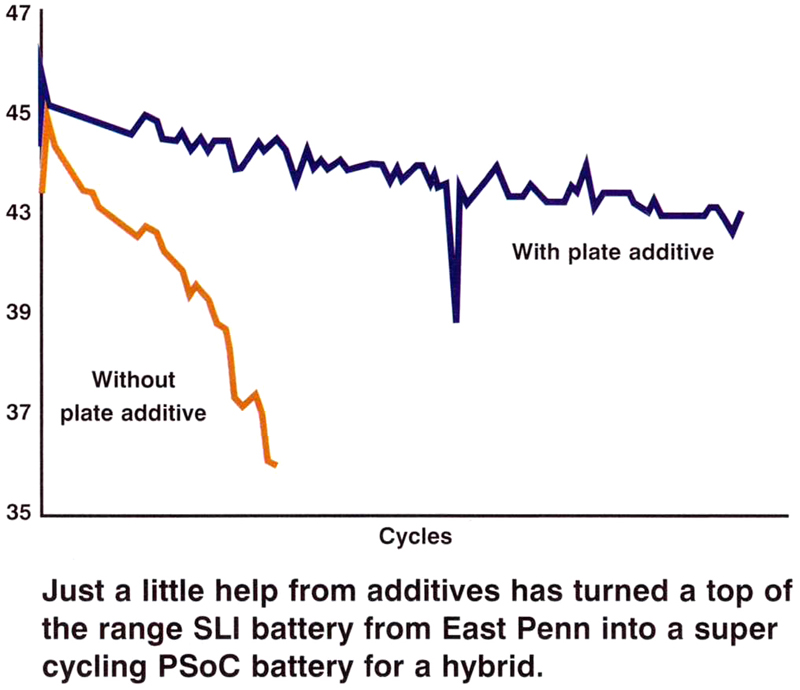 What's true at Northstar is being repeated at East Penn. Kevin Smith of the company's R&D group confirmed that the company was implementing the same design improvements on a set of batteries destined for operation on a New York hybrid city transit bus. The company will also carry out bench evaluations with a view to reporting its findings in time for the European Lead Battery Conference this autumn.
That's also the goal of Professor Nick Vaughan of Cranfield University School of Engineering in England. Vaughan's department has specialised in training postgraduates for work in automotive engineering consultancy where so many components of today's automobiles are developed – out of house, not in-house.
Vaughan has obtained an appropriately modified Ford Focus: one with a belt-driven integrated starter generator – the key electric component for making the mild hybrid design viable. Electrical energy at 36V will come from a modified Exide Orbital battery, which on bench testing alone has come through many thousands of shallow charge/discharge cycles.
Dr Pat Moseley, who has overseen the work of the ALABC for over a decade, is almost ready to crack open the champagne. " I think we're really at the point of breakthrough with lead-acid technology for uptake in hybrid vehicles – it will certainly make them much more affordable. What we're seeing is that the chemistry is better suited to running for longer periods in the high rate, partial state-of-charge mode than in other modes, like deep discharge for example. What's more we've been able to improve performance through relatively simple changes – through improved negative plate mixes."
You can lead horses to water, the old phrase goes. GM's Bob Lutz and PSA's Folz are crying out for low-cost energy storage solutions to get their hybrid plans off the ground and catch up with the massive lead that the Japanese auto giants have already established on the back of NiMH chemistry. Are they too proud (or too dim) to see a technical solution staring them in the face?