Motive power equipment has been a staple market for lead-acid batteries but now Enersys has brought out a lithium‑ion battery for pallet trucks. Why is it moving its lithium-ion into this area when the company has both lead-acid and lithium-ion in its battery product range asks Ruth Williams.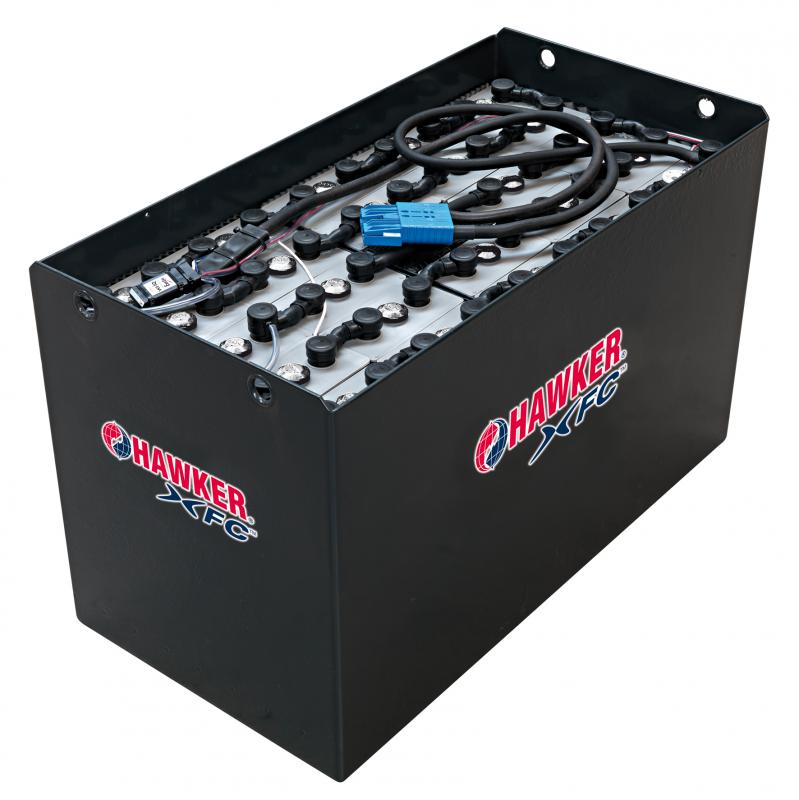 Enersys' Hawker Motive Power range has added the XFC‑Li to the XFC range, which has used lead-acid in its batteries for six years. The XFC-Li is a 24V battery with a 38Ah capacity that incorporates cells with a lithium iron phosphate (LiFePO4) cathode. It takes a 30-amp charger and can be fully charged in an hour.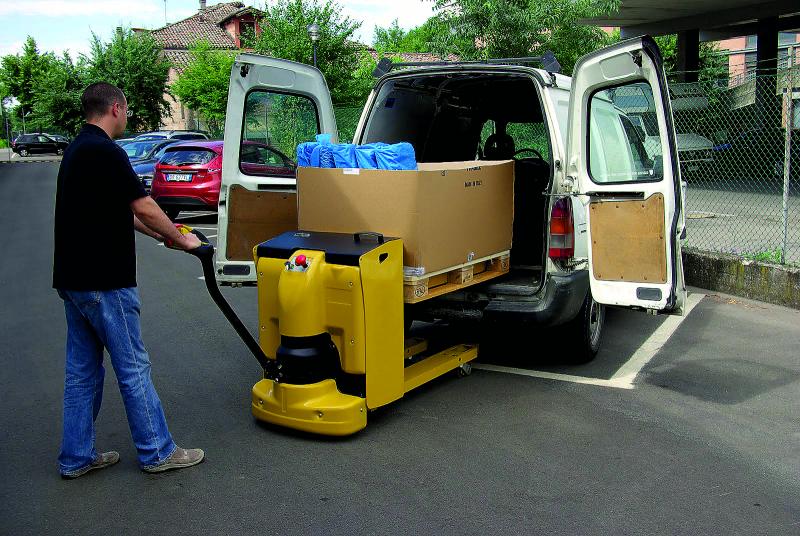 This move into an area that is traditionally lead-acid could be seen as a threat to lead-acid but Enersys insists it is not phasing out its use of lead-acid in batteries because for many applications, it is a more suitable chemistry. This is about the right tool for the job, or the right battery, according to John Lawton, Director of Marketing at Enersys, "We see lithium as a complimentary technology that works well in some niche applications."
Indeed alongside the release of the XFC-Li is a new model of XFC. A 24V model with 82Ah capacity using thin plate pure lead. Enersys claim this advanced-lead-acid battery will offer nearly all the benefits of XFC-Li, but it is cheaper. "It will not have all the features of lithium but will fit a lot of the customers' requirements.".
The new XFC-Li battery is for a very niche area of the motive power market. It is designed for use in low-duty pallet trucks, ones that would unload pallets from a delivery truck at a store or warehouse and would only be required intermittently rather than being in constant use, so power density is an important factor. Typically these pallet trucks are used at the time of delivery, then not needed for many hours, or the rest of the day.
The XFC-Li has been designed with this in mind. Lawton said: "We've not tried to match the capacity traditionally used in the application but we've looked at how much power is actually required."
Traditionally these trucks are equipped with a lead-acid battery somewhere around 150 – 200Ah capacity. For best operating conditions these need to be discharged to 80% then put on charge for 8-10 hours. However the reality of what happens is not always best practice.
Lawton said: "Typically a delivery lorry comes in first thing in the morning and is unloaded. Then the operators tend to put the battery back on charge – which for a lead battery is bad news. But operators are conscious their livelihood is dependant on being able to unload a delivery to restock shelves so tend to put the instructions for the battery to one side and get on with their work."
The amount of capacity the battery needs to perform that duty cycle may only be 20 – 30Ah. The approach Enersys has taken is to have enough power in the battery to unload a delivery then it needs to be recharged before the next use. "Lithium is designed for opportunity charges – plug it in for half an hour and the truck is available for the next delivery's arrival."
The use of these batteries for use in low-duty pallet trucks is something BEST's lithium-ion expert Rick Howard has been preaching for some time. He said: "The use of lithium-ion is appropriate for pallet trucks, or any of a host of local delivery vehicles, because they operate within a relatively small area, so range anxiety does not come into play."
And he is not alone; Toyota Material Handling has been trialling Li-ion forklift trucks with Sainsbury's in the UK and Ahold in the Netherlands.
For Enersys the exposure to lithium is not new – the company owns three lithium businesses (ABSL Power Solutions, EAS Germany and ModEnergy) and it has been using lithium in aerospace and military applications. But the move now to motive power is due to rising interest from the market in lithium technology.
John Lawton said: "People are seeing lithium as being flexible as it has become more topical due, in part, to its use in automotive industry.
Adapting that technology to the motive power market is a natural progression."
With ever extending retailers' opening hours, deliveries to stores could require unloading at anytime. For a traditional lead-acid battery on a pallet truck, being used for eight hours then charged for ten, this poses a challenge.
A representative of Enersys said: "Some warehouses will need trucks in constant usage for whole shifts while others may only be required for few minutes at a time and need to ensure it has reliable power for those times and can be charged at other times. Having a battery to match these needs is important."
Is this an in-road to other areas of motive power? While the technology is adaptable, so could be scaled up for other forklift and motive power applications, the size of charger and mains power required would make it difficult.
At a large distribution centre it could typically have a reach truck running with a 750-775 A/h battery, which running for three to four hours could be taking out 400 A/h. Lawton said that to charge this amount of energy rapidly would take a 400-amp charger – which would be the size of a wardrobe. "Although lithium is scalable there will be some commercial and technical aspects which need to be considered," he added.
Lithium-ion has often been cited as too costly and has been surrounded with concerns over safety. Rick Howard said its capital cost has slowed market acceptance but as the price comes down, momentum will gather, and vice‑versa.
Enersys' spokesman said that while the lithium-ion is more costly than the lead-acid alternative, cost is not the most significant factor. "The best solutions aren't necessarily the cheapest option. Considerations about reduced energy usage and reduced maintenance are important, if not immediately obvious, financial concerns."
So, with the costs coming down as the technology advances and safety issues under control, is lead-acid for motive power under any threat? Rick Howard thinks yes. "As lithium-ion becomes more affordable, it will take a bite out of the lead-acid market. Longer life, greater energy/power, lighter weight/less volume- what's not to like? Yes, the capital cost of Lithium-ion will always be greater than lead-acid, but when you amortise the cost over the battery lifetime, Lithium-ion wins even today."