Resident lithium-ion expert Rick Howard turns his attention to the so called lithium shortage coming down the line and finds there isn't anything to worry about.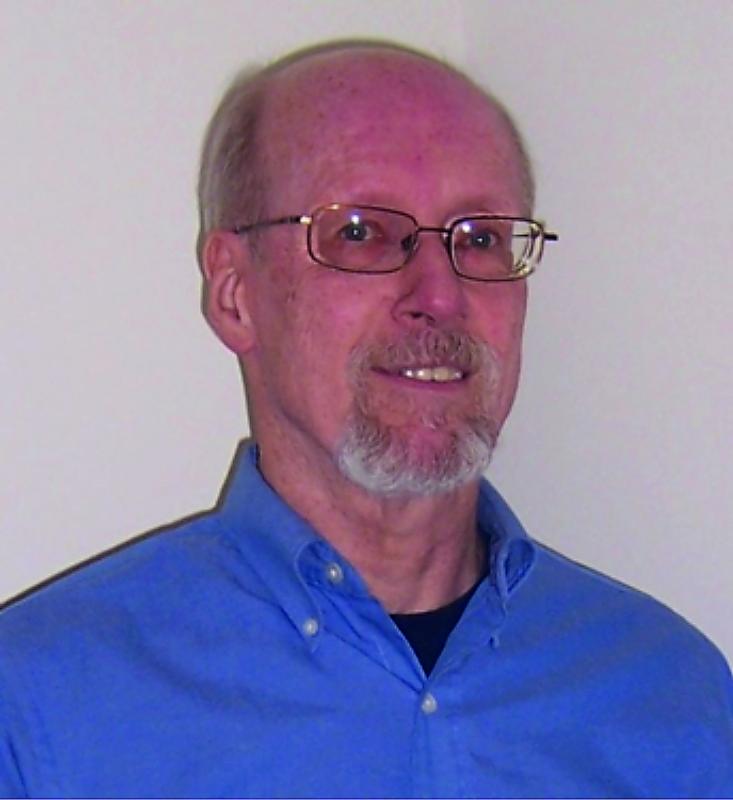 For decades, pundits have warned that crude oil and natural gas are finite resources: some would have us believe wells will run dry by the end of the 21st century, or even earlier. Now that Li‑ion technology has become an ever‑growing force in daily life, a new flock of Chicken Littles warn us with bated breath that lithium is also in scarce supply, surely insufficient for the herd of electric vehicles stampeding down the road.
Are we trading one soon-to-be-extinct energy source for another? Is there enough lithium in the ground to satisfy burgeoning demand, and is it where we can get our hands (or machinery) on it? Finally, can we economically process low‑quality lithium brines or ores into critical industrial chemicals as more attractive sources are depleted?
As always, let's start with the basics: what are the natural sources for lithium, and how do we convert raw materials into Li chemicals? Geologically, lithium is found in several minerals, the most common being spodumene, petalite, lepidolite, and more recently, hectorite. Major deposits are located in the U.S., Canada, Australia, China, and Russia.
The simplified process acronym is DCE:
Dig up the ore,
Crush the rocks and
Extract the lithium.
This last step is accomplished by acid leaching the calcined ore, either with HCl or, more commonly, H2SO4, creating a Li salt solution, and after concentrating the liquor by evaporation, chemicals are added, removing impurities such as alkaline earths, other alkalis, and metals. Finally, Na2CO3 (soda ash) is introduced, precipitating marginally soluble Li2CO3, which is recrystallised to the desired purity.
In the late 1960s, Li-rich (ca 1 500 ppm) brine was identified in the Salar (salt desert) de Atacama in northern Chile (see figure 1) by geologists from Foote Mineral Co. (now a division of Rockwell Lithium). Developing this resource led to an entirely new method of harvesting Li2CO3.
The brine, which infuses the desert soil to a depth of several hundred meters, is pumped into shallow ponds of 520 acres each, where natural evaporation concentrates the salts. (Note the Salar has an elevation of 2 300m/7 130ft and is the driest area in the world, averaging less than 5cm of rainfall per decade.)
As the evermore concentrated brine flows from one treatment pond to the next, impurities are precipitated as described above. Near the final stages, bromides and iodides color the solution yellow to orange to red-brown: these halides are removed just before Li2CO3 formation. While Chile is the leading global producer of brine-derived Li2CO3, other major sources are found in Bolivia, Argentina, and China. Foote went on to discover and develop a second brine field north of Death Valley, in Nevada; observant passengers flying due west into San Francisco can view the colourful ponds from on high.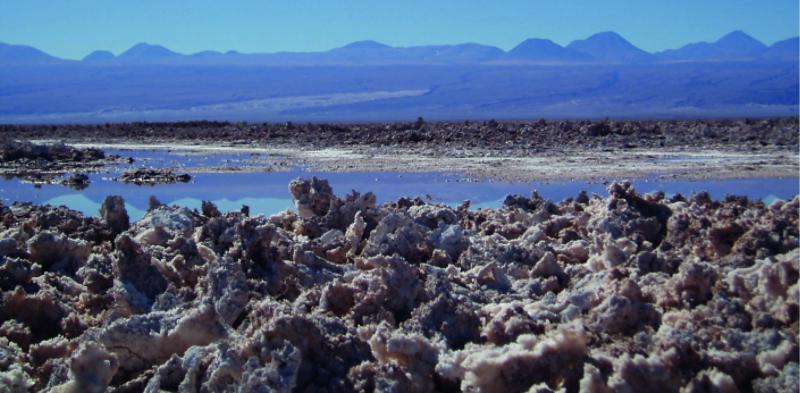 What are the pros and cons of Li2CO3 production by the methods outlined above? Any chemical engineer worth his or her calculator will tell you that digging and processing minerals is more costly than pumping salt water and solar evaporation. There is a huge advantage for companies (and countries) with established access to Li brines in arid environments: Li2CO3 production cost is roughly US$1.20/lb-2€/kg. Economists may demur, citing the time value of money: solutions traversing brine ponds take up to 18 months from pump head to Li2CO3 packaging, while Li ores can be converted to product in about a month. The fallacy in this argument is that the latter is a batch process with limitations dictated by equipment size and availability, plus running costs, while brine fields, following 18 months to generate the initial product, are thereafter producing continuously and with low operating expenses. Further, slow startup production caused by lengthy evaporation is roughly matched by the lead time needed for the acquisition of mining equipment.
The cost of lithium extraction from ores, as opposed to brine processing, caused the shutdown of open pit spodumene mines in North Carolina over 20 years ago. Although a number of relatively small mines still exist, the largest in Australia, these are primarily for regional and/or vertically integrated companies: today's global market barely supports ore-derived lithium carbonate, which accounts for less than 20% of annual production.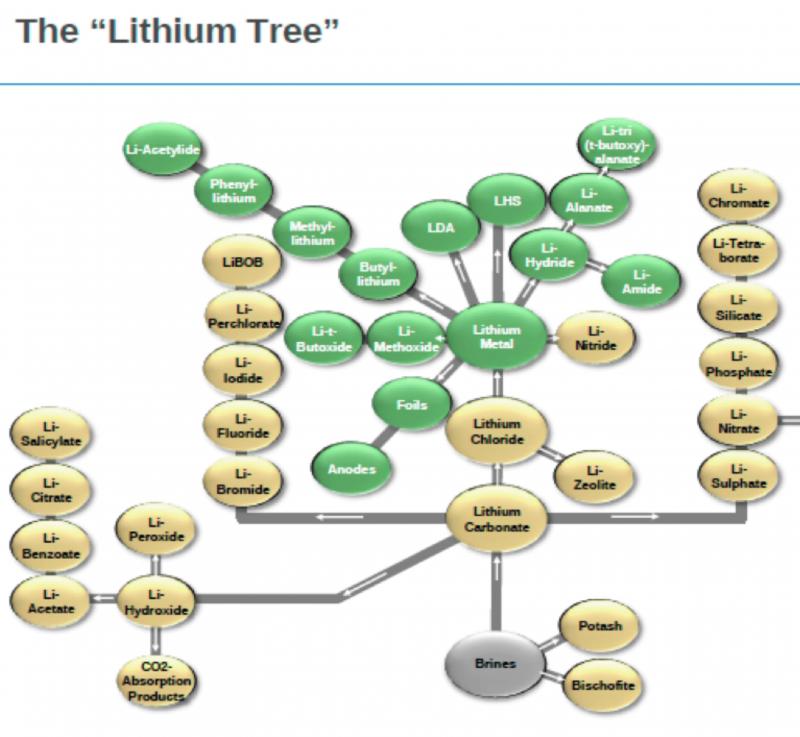 Depending on the purity, Li2CO3 prices for multi-tonne orders range from US$2.05/lb (3.5€/kg, ceramic grade) to US$2.95/lb (5€/kg, battery grade), and pharmaceutical Li2CO3 (≥99.99%) commands US$8-10/lb (13.6-17.0€/kg). The estimated break-even price for mining profitability is US$5/lb (8.5€/kg), and that does not include startup costs: ore sites without existing rail or highway access will have an even steeper financial hill to climb. Optimistic predictions of less than US$2/lb-3.25€/kg operating expenses from Li mineral companies (ca US$6.50/lb-11€/kg for spodumene, from industry analysts) do not take into account the 9-figure development outlay.
Why Li2CO3 instead of LiCl (brine chloride content is several percent) or perhaps Li2SO4, seemingly more logical choices? The answer lies in the similar solubilities of Li salts and other alkali and alkaline earth compounds, with the exception of carbonates. The only economic way to extract Li in any reasonable purity from natural or artificial brine is by carbonate precipitation. This gives rise to the 'Lithium Tree,' a genealogy of Li chemicals, with Li2CO3 as the trunk, chloride, bromide, sulphate, and hydroxide as major branches, and more esoteric species (such as Li metal and organolithiums) growing from there. Note that Li2CO3 is the universal feedstock in the manufacture of Li metal oxides and electrolyte salts used in Li‑ion batteries.
Obviously batteries are not the only end-use for Li chemicals. Looking back 20 years, at the dawn of Li-ion technology, roughly 40% of Li salts produced were used in glass and ceramics, and another 20% were used in high-temperature greases. Today the figure has dramatically changed: batteries and glass/ceramics each command 25-30% of Li usage, greases about 10%. In 10 years, batteries will almost certainly account for over half of lithium production. Undoubtedly, the real demand growth in this industry is in Li-ion, and the question is, are there enough reserves to meet our needs?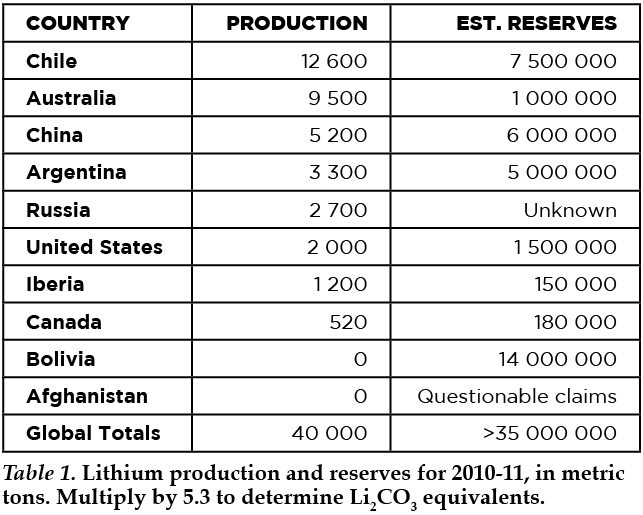 The short answer is "Yes." Table 1, shows the 2010-11 production of Li metal equivalents was roughly 0.1% of identified reserves. A cautionary word of reality, however: just because a Li source has been identified doesn't mean it is ready for exploitation.
It is doubtful that the prodigious Bolivian brine reserves will be developed this century, despite nationalistic government pronouncements, and the Argentinean and Chinese ponds, although active Li sources, are low producers. These high-altitude areas are marginally accessible and experience weather less than optimum for efficient evaporation from outdoor ponds, dictating the need for expensive transport to industrial sites.
Further, the magnesium:lithium ratio of these brines is much higher than in other reserves, and chemical similarities make it very difficult to remove Mg impurity from Li solutions. New Australian, North American, and African sources are mostly low Li content minerals or brines and are unlikely to have an impact unless and until Li prices substantially increase.
Finally, Russian reserves are a closely guarded government secret: guesses range from 500 000 to 5 000 000 tonnes. Therefore, a more measured estimate of workable reserves is 15 000 000 metric tons; recent production was <0.3% of that amount.
The three largest producers of lithium chemicals, all from brine, are Rockwell Lithium (formerly Chemetall), FMC Corporation, and Sociedad Quimica y Minera (SQM, Chile). FMC's deposits are in Argentina's Salar del Hombre Muerto (altitude 3 350m/13 200ft), more remote and with greater rainfall than Chilean ponds in the Atacama. All three companies enjoyed significant, even double-digit sales growth in 2010/11. SQM estimated global sales of lithium carbonate equivalents in 2011 at 135 000 tonnes (25 000 tonnes of Li), a figure obviously not including nationalised operations in Russia and China as well as inclusive companies (ore to end‑user products under one roof).
Next, let's calculate how much lithium will be needed to sustain Li-ion demand, assuming that growth will be dominated by hybrid vehicles (HEVs) requiring on average 10kWh of battery energy. These systems incorporate about 3.2kg Li equivalents, although emerging electrode material technologies may lower that amount by as much as 20%. Heated projections of HEV production have cooled due to the weak global economy and persistently high vehicle prices. Still, 2010's output of 1 million EVs (>98% HEVs) is expected to jump to 4.5-6 million in 2016, which will require 14 400-18 000 metric tons of Li equivalents, a 36-48% production increase in six years.
Another forecast (IMS Research, UK) predicts 16 million HEVs/EVs (16% of the total vehicular market) in 2020, containing 51 500 tonnes of Li equivalents in their batteries. These projections represent 30-35% annual growth for Li in batteries, and assuming 5% per annum expansion in other Li usages, the demand for lithium equivalents is estimated to increase by 10%/year.
Such a healthy growth curve will not be easily achieved by the lithium industry, but is definitely attainable and much more reasonable than figures put forth by scaremongers who use total automobile output (now 60+ million/year, requiring 200 000 metric tons of Li if all are HEVs) as their basis for claiming there is not enough Li to sustain Li-ion growth. That gross overstatement still represents less than 1.5% of known, and reachable, reserves, and as the electric/hybrid vehicle industry ratchets up, so will material and component suppliers. 100% replacement of internal combustion vehicles by battery-powered or –assisted transport is an imaginary scenario that will not be realised even if the last drop of oil is squeezed from the earth (think biofuels).
As market pressure for lithium has escalated, so too has the search for additional sources, and while there's plenty of Li in the world, much of the low‑hanging fruit has been harvested. In economic terms, the cost of processing far-flung or diluted raw materials (ore or brine) will be higher than with today's production, and therefore so must the price of the finished product (Li2CO3) increase.
For example, consider China's rich (1 200 ppm) brine fields near the Tibetan Himalayas, at an altitude above 4 400m (13 500ft). This substantial reserve was discovered by geologists on horseback over 20 years ago, when the nearest railhead was 1 000 kilometers distant. The industrial development costs must have been, and continue to be, formidable, and will take years to recover. Already mentioned were the high-altitude Li brines in Bolivia and Argentina (ca 600 and 400 ppm Li, respectively), which will suffer natural and political tribulations that will likely take decades to resolve before competitive production commences.
There are numerous lesser ore and brine bodies controlled by companies that have jumped on the lithium bandwagon, but at this stage there is little or no production, and sales are generally limited to high‑risk investment packages and (speculative) penny stocks. Li‑bearing mineral properties touted as ripe for development tend to have low (<2.5%) Li content with substantial overburden and/or are located in areas with little or no industrial infrastructure (Canada, Zimbabwe, Australia, and Russia, among even smaller fields). Reports of vast deposits in Afghanistan are hotly disputed and should be taken with a grain of salt the size of a Prius.
Another factor is that for several existing or emerging operations (Atacama, Rincon/Argentina, and mines in Australia and Canada), lithium is a secondary product, after other alkali salts or strategic metals. Unless and until Li2CO3 prices at least double, extracting Li from minerals with no other substantial chemical values will be a money-losing enterprise, and will never be competitive with brine-derived Li salts.
Similarly to low-grade minerals, there are weak Li brines (<400ppm) in out-of-the-way places, especially in the western US, whose owners will find it difficult to compete with the richer sources; indeed, Rockwell's successful Nevada operation is not nearly as extensive or profitable as their Chilean division, and may be in decline.
Lastly, for those who truly believe in pie in the sky, there is the estimated 230 billion metric tons of lithium in seawater, but at an average concentration of only 0.17ppm, extraction will be prohibitively expensive. Nonetheless, South Koreans are actively researching this possibility, to insure a stable Li2CO3 supply for their burgeoning industries.
The discussion above clearly indicates no scarcity of lithium for battery usage for at least several decades, and forecasts do not take into account Li chemical reclamation from used batteries, already a growing business. Immediately viable ore and brine reserves will last 120 years, assuming an average usage of 50 000 tonnes of Li equivalents per annum; worse-case scenarios still indicate 60-90 years supply as HEV demand curves flatten after 2025.
When active Li deposits start to fade, less favorable, more costly resources already identified will come into play, effectively doubling Li supply. And who's to say there aren't more undiscovered reserves or highly efficient to-be-invented technologies that will further extend this resource? Since economic projections fail to include Li recycling and the probability of higher-energy, longer-lived batteries with lower Li content, I predict our grandchildren's grandchildren will endure no scarcity of lithium products to bolster transportation in their old age.