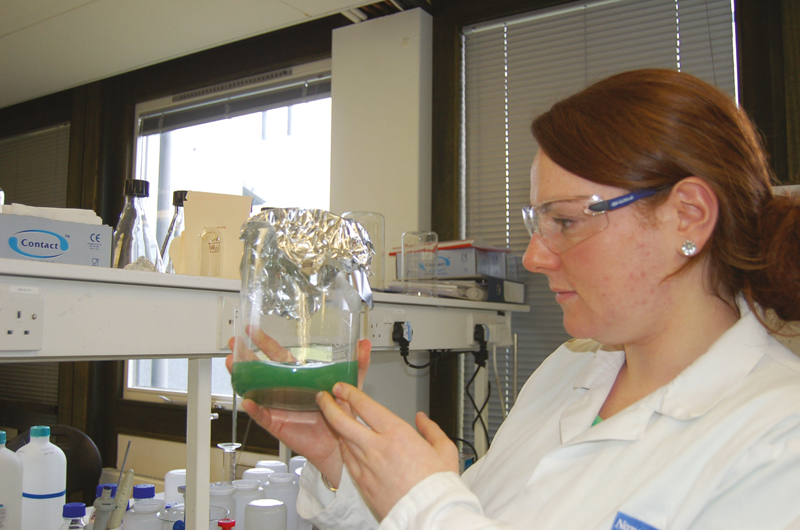 Editor Gerry Woolf finds a 'nano boutique' in the UK which claims it has the technology to transform your average cathodic systems into star battery and supercap components.
The battery industry doesn't have much in terms of a marketing edge, but like most other industries it will try to impress its customers with the idea of the new and the novel – especially with regard to anodic and cathodic materials for lithium-ion battery materials and lower-cost materials for supercapacitors.
This should be no surprise – batteries for consumer and portable electronics have lagged in their rate of development compared with, say, speed and size reductions of microprocessors. The industry has explained this away by trying to demonstrate the limitations of the raw materials at its disposal – the periodic table – for want of a simple explanation. So fabricating the novel from a limited range of ingredients is going to be a less-than-frequent event.
But what about the concept of 'improved'? Materials scientists have spent nearly three decades identifying and fabricating what we know works reasonably well in batteries; is it possible to take what exists and works reasonably well, and improve it in defined directions? Can we take existing battery electrode materials and enhance them in a way that increases capacity, or cycling ability, or temperature performance, or perhaps a combination of all of these things?
The answer is yes, and the work (not to mention the development of the intellectual property) to carry all of this out has taken place in Britain – a nation whose battery industry has all but disappeared – and in a location not 100 miles from BEST's offices.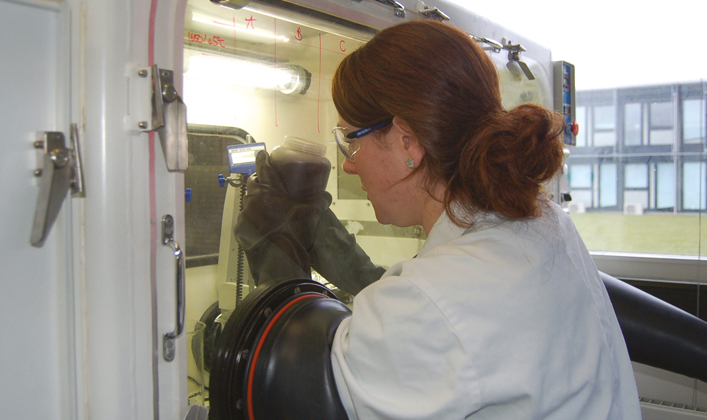 When you're told that scientists are fabricating electrodes with materials that have surface areas several hundred times better than materials presently available resulting in dramatically superior performance than their conventional counterparts, you have to take a look; and when it's just a car journey away, there's no excuse not to.
The company that's making the claims of taking what works and making it many times better is called Nanotecture, and it's based on a science park a short distance from the University of Southampton. This in itself should give you a clue – Southampton is one of the last bastions of electrochemical know- how left in the UK.
I'm always a little suspect of companies that set up on science parks, because the dinky architecture doesn't really seem up to absorbing even pilot scale laboratory facilities… where are you going to put your fume hoods and extraction facilities? But that's part of the beauty of the technology that this company is using – it's very benign. There are no hazardous materials being used, and the solvents in the process are readily flushed down the sink.
The company's name says much – it's now almost common knowledge that working on the nano scale (with smaller, finer particles) leads to better electrical performance. It's the resistance at particle grain boundaries which results in the power losses we see in conventionally fabricated materials. Create materials with more conduction paths and the losses are reduced.
But there are serious handling and safety issues associated with fine powders. Nanoparticles have unique physico-chemical properties that are not found in their parent materials. In general they have much higher reactivity, and because of their ultra-small size they can easily penetrate the skin, rapidly distribute around the human body, and even directly interact with organelles within cell structures.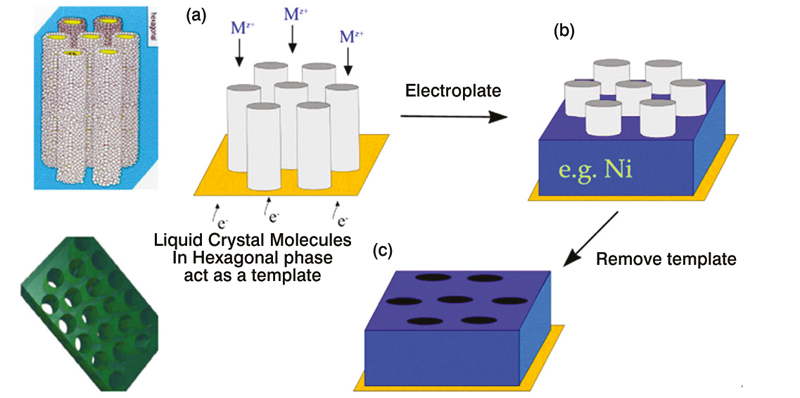 But the Nanotecture approach to creating ultrafine structures is completely different – its fabrication process consists of making materials with ordered nano pores, hence the increase in surface area. In relation to battery applications, particularly with regard to lithium systems – you can see where this is leading – it's possible to develop a material with shorter, more uniform ion paths and thus materials which achieve much higher energy storage capacity.
But how's it done? Kate Amos, one of Nanotecture's young chemists takes me into Nanotecture's wet chemistry laboratory – and it's apparent that this work is as benign as they suggest. It's surfactant technology – to the uninitiated, the use of an industrial soap as a liquid crystal template. The technology was developed by Professor Phil Bartlett and Dr John Owen and surfactant specialist Professor George Attard at Southampton University in the 1990s. Nanotecture builds on the portfolio of patents which have come from this work.
The bench chemistry looks simply enough. Mix your surfactant with electrode material, and the concentration of the surfactant determines the pore size of the structured material; essentially it's a template. What you end up with is a 'goo' of surfactant with the nanoporous material embedded within it. To extract the nanoporous material, simply dissolve in water and dry. It's that simple. The materials can be produced as nanoporous powders or as electro deposited thin films.
Nanotecture can knock up sufficient quantities for electrode production in a day. And it doesn't take much imagination to see you could take existing process technology from the food industry to build pilot or even full-scale production lines.
The company is already working with some of the top battery makers in the world, but is actively seeking collaborations with companies developing anodic and cathode materials – whether they're transition metal oxides, mixed transition metal oxide or phosphates.
And it doesn't just end with lithium systems. Nanotecture has carried out a considerable amount of work in improving the performance of the nickel hydroxide electrode, and nickel metal hydride is still the battery chemistry of choice for the present generation of hybrid electric vehicles. The nanoporous structure allows the electrode to operate at extremely high C rates, which is necessary in hybrid operation (big discharges on acceleration – equally high current inrushes on deceleration as energy is recovered on braking). This can be achieved at present but the consequence is a loss of capacity over time. The nano structured material ameliorates this problem and has another consequence.
You can either produce batteries with better performance with similar masses of nickel currently used, or you can use less nickel to match today's battery performances – and looking at the current price of nickel, this might well be an option battery makers choose to go for. It's also possible to take the same materials to produce very thin and small batteries for the newly developing micro battery market.
But it's not just in batteries that Nanotecture's wizardry may prove to be useful. Supercapacitor technology is set to benefit from this low-cost materials manipulation. Of particular interest are asymmetric supercapacitors which have higher energy densities (like batteries) but cycle many, many more times than batteries could ever achieve.
Using its nano structuring technology, the company re-engineered the nickel hydroxide electrode in a nickel carbon supercap design and increased the power and energy density quite markedly. And though the company does not see itself as a component manufacturer, it's gone on to build demonstration devices using these novel materials.
There's little point in a 16-strong company taking on the world when it comes to making batteries, or for that matter supercapacitors. Chief Executive David Winter, who has spent a large part of his career in the electronics industry, knows much better than that.
Where UK science excels is in ideas – which others can license and fully exploit. If you're in the business of making electrode materials today, there's every reason to believe that this benign approach could help you make even better ones tomorrow.